X Factory has awarded an X – 6 Squared Conversion Kit to the winner of the X Factory Stock Buggy class at the Cactus Classic, Mike Friery.  X Factory had their choice to sponsor many classes and chose Stock Buggy because they want to encourage the average driver and believe mid-motor cars are best for the average driver to race.  As part of X Factory's sponsorship, they wanted to award a nice prize to the highest finishing driver who does not have a chassis sponsor.  Naturally, X Factory couldn't think of anything better for the prize than one of their cars.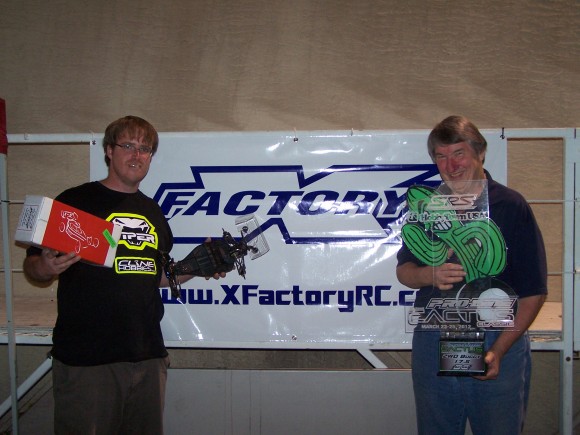 Friery won the 10-minute main by about 3 seconds over second place, and does not currently have a chassis ride, so the Kit was presented to him as part of the Cactus Classic awards ceremony.  In turn, Friery, who has been racing almost 15 years, will give the Kit free to a deserving young driver who wants to convert his B4.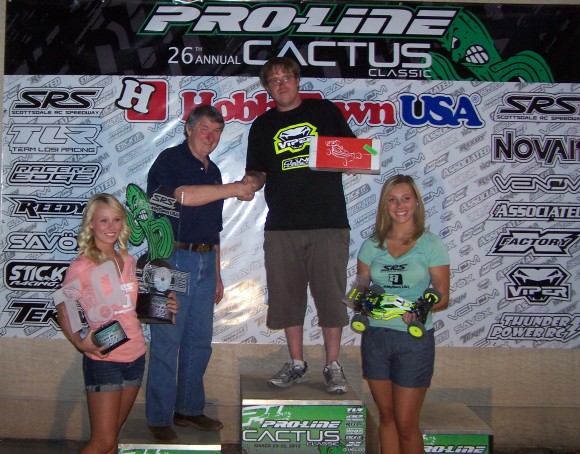 X Factory has already indicated to Adam Crippen, owner of HobbyTown in Scottsdale, that this program has been a success and they want to repeat it next year at the 2013 Cactus Classic!