I am always intrigued when I see something new and the look of this brushless motor from Reds Racing with all of its hi-end finishes really got me thinking about trying one.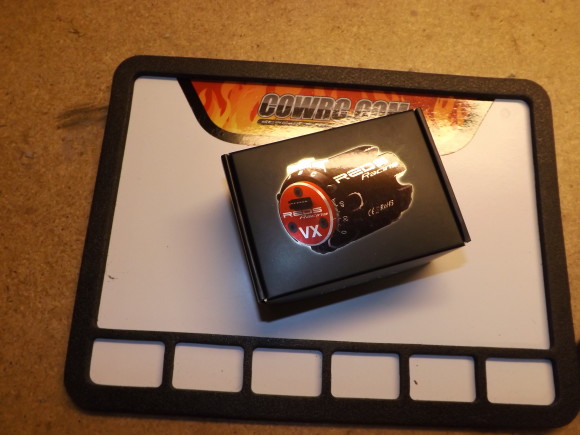 The motor comes nicely packaged in a padded cardboard box, instructions, a standard sensor wire and a decal sheet.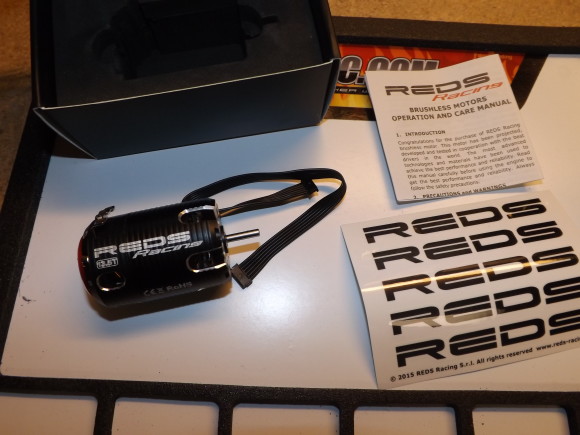 The Red's Racing line of VX540 1/10th scale motors comes in many different turns to suit your needs. I chose the 13.5t Motor for my review as I race this spec class. I was really impressed with the craftsmanship of the motor and I feel this sets the VX motor line above others. It has a really nice look to it. The large can vent holes will aid in extra airflow to help cool the motor when you are driving and demanding more from this motor.
 I tried this motor out at my local track and came home in 2nd place. The motor did have very nice power and was smooth but not slow as it still got up and went but didn't jerk the car with too much low end torque. I was pretty happy with the outcome, because I really didn't have much time to play with gearing. A little extra timing was added to the motor and after the 4 minute heat the motor was 165 degrees. This, I thought was good because the increased timing was 15 degrees. I know with a little more work the motor will be in the winners circle.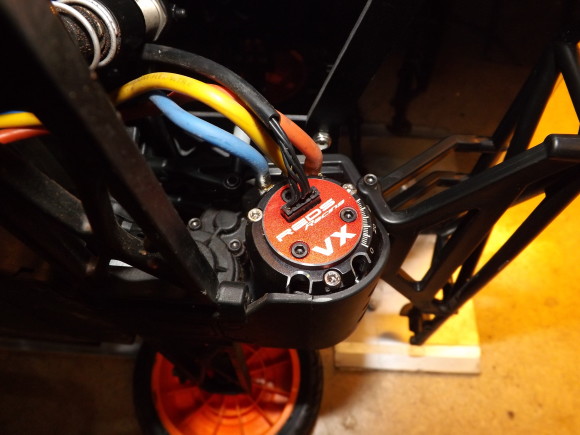 The timing is easily adjusted by loosening the 3 screws and moving the inner timing ring up or down. The motor seems to handle a good amount of timing and doesn't heat up like other motors I have tried. But remember, It is always good practice to use a temp gauge on all motors and watch your gearing, because if you put too much gear into any motor it will be stressed.
I do prefer the sensor wire plug, as a few motors I have tried in the past have had the plug vertical and I have actually knocked them off in a crash. The plug in style on the Red's Racing motor is better in my opinion.
This motor runs as good as it looks. If you are interested in the VX motor line or many other items Red's Racing carries. Please check them out here at http://www.reds-racing-usa.com/