We caught up with Felix Law at Round 2 of the JConcepts Supercup series at Newred Hobbies in Ocala, Florida. He would go on to win the 4wd SCT class.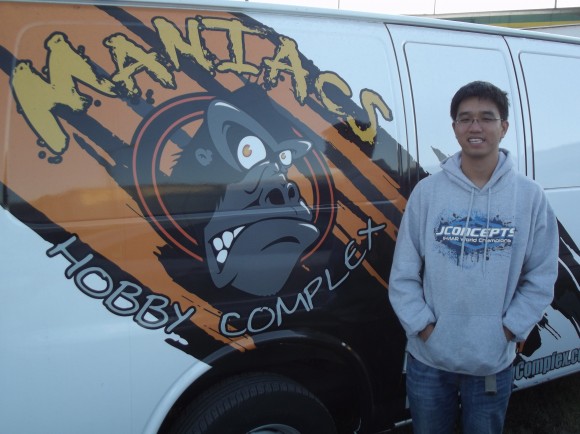 How did you first start in RC?
I started when I first moved to America. I wanted an RC just to play with on the street, I went to the hobby shop, and the guy there sold me a Traxxas 4-tec. It started from there. 2001 or 2002.
Do you do any other RC besides offroad racing?
I do nitro offroad sometimes. I started off with electric onroad, and then nitro onroad. I started off road racing in 2009 or 2010.
What is your favorite RC event to attend?
The Shortcourse Showdown with Scotty has been great. It keeps alot of fun in the RC, where we have a decent amount of practice time, and a decent amount of race time while we are there. Its good to see all the little kids get all the prizes.
Whats your favorite class to race?
My favorite class to race is 4wd short course for off road. Electric modified touring car for onroad because it is one of the hardest class that I personally encounter, because its so hard to control all the power to the rubber tires. The technology right now we are going faster than we can control.
Who are your sponsors?
HPI, Hot Bodies, Team RCE, Maniacs Hobby Complex, MIP, and JConcepts
Whats your favorite soup?
Corn Chowder!