Serpent will release the Serpent Spyder 1/10 buggy in the 2nd part of September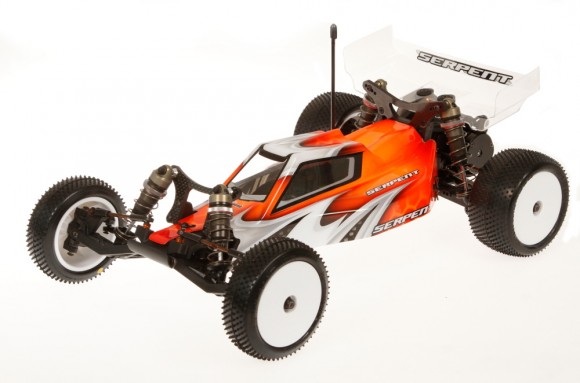 Serpent 1/10 2wd buggy with rear motor (RM)
Main specs: 
Composite chassis
carbon battery-plate
carbon shocktowers front and rear
slipper clutch
machined heatsink motormount
big-bore shocks hardcoated
super-tough composite suspension parts
light cab-forward body
large rear wing
white front and rear race wheels
fully ballraced
high quality hardware
Serpent spring-steel transmission and suspension parts
Optimal race-geometry, many set-up and weight balance possibilities.
Designed by Billy Easton, USA.  World Champion 1/10- 2wd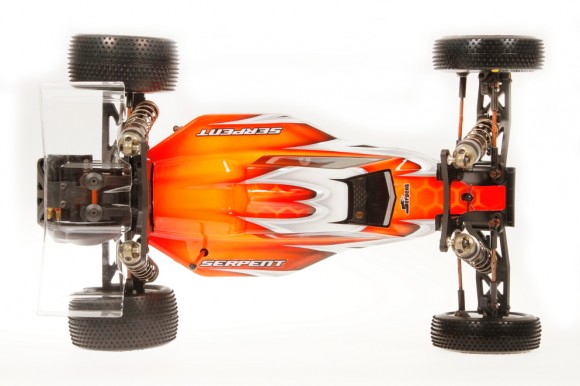 The Serpent Spyder SRX-2 midmotor (MM) version will be released mid october 2013, for indoor and superhigh traction tracks.  The RM and MM share many parts, but the Spyder MM design is optimised for MM only. No compromises. The Spyder 2wd SCT RM will follow soon after.