Full Throttle RC in Green Island, NY is hosting another off-road trophy race.  We ventured out to Full Throttle for their first off-road trophy race, the FREEZE (click for event recap) and then again for the March Madness Race! The track is located near Albany, NY. It is an indoor clay off-road track in an old warehouse.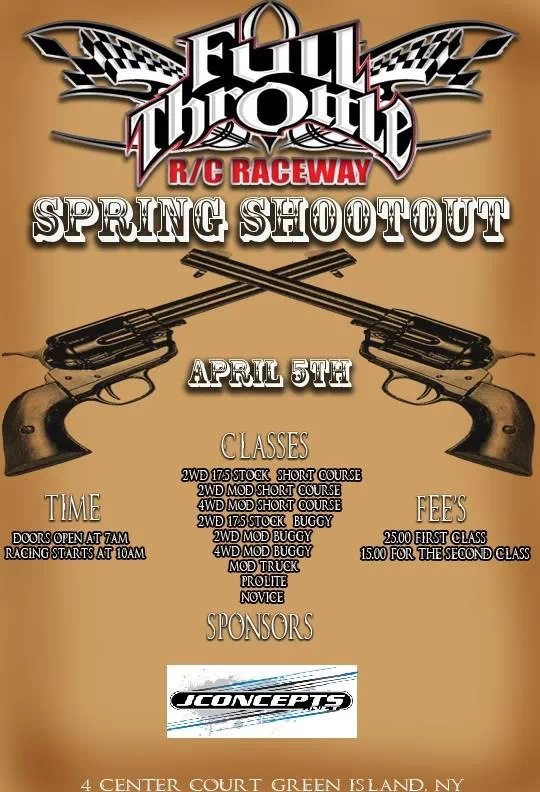 The date is April 5th, 2014. Doors open at 7AM and Racing starts promptly @ 10AM.
Classes are:
17.5 2wd Stock Short Course
17.5 2wd Stock Buggy
2wd Mod Short Course
2wd Mod Stadium Truck
2wd Mod Buggy
4wd Mod Buggy
4wd Mod Short Course
4wd Short Course Sportsman (Novice)
Pro-Lite 1/8 Buggy
Novice
Sponsors include:
JConcepts
Word is they will have a new layout for this event. It's sure to be an awesome time as usual.