Kyosho RB6, RT6, SC6 owners will take notice of the new zero-slop ball bearing steering rack from Schelle. In addition to eliminating slop from the pivot bushings, the Schelle design allows for additional Ackermann adjustment fore-aft as well as a wide steering pivot option. Widening out the inner bellcrank pivots shortens the steering link rod to better match the camber gain in the suspension. In testing, we found that the wide pivot setting produces a more predictable steering feel as the chassis leans in the turns.
RB6 Ball Bearing Steering Rack Features:
Precision CNC machined and black anodized with laser etched Schelle logo.
Inboard "kit" location allows shifts steering pivots back 1mm for more Ackermann.
Wide pivot option shortens steering link for different bump-steer geometry which is more predictable as the chassis leans in cornering.
Steering pivots slop-free on 4 pcs 3x6mm flanged ball bearings.
Rack ballstuds anchor into black M3 aluminum nylon locking nuts.
Includes Steering Rack, M3 nuts, Bearings, Shims, and Instructions and Schelle mini decal.
Fits Kyosho RB6, RT6, SC6.
Also for Kyosho RB6 owners, skin your chassis bottom with a pre-cut Schelle logo chassis protector printed by UpGrade RC. Made in the USA from the highest quality materials.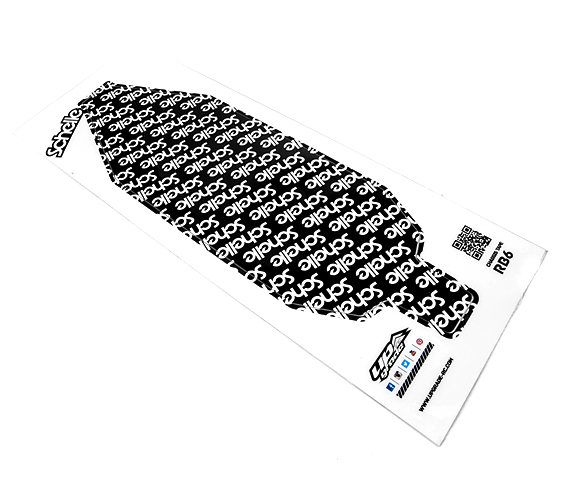 Product links:
http://www.schelleracing.com/kyosho-rb6-steering-rack-SCH1042
http://www.schelleracing.com/kyosho-rb6-chassis-protector-sch3009