SDRC hosted the third annual Top Gun Shootout in San Diego, California, not far from the real Top Gun School at Miramar Marine Corps Air Station which was made famous by Tom Cruise in the 80's classic film.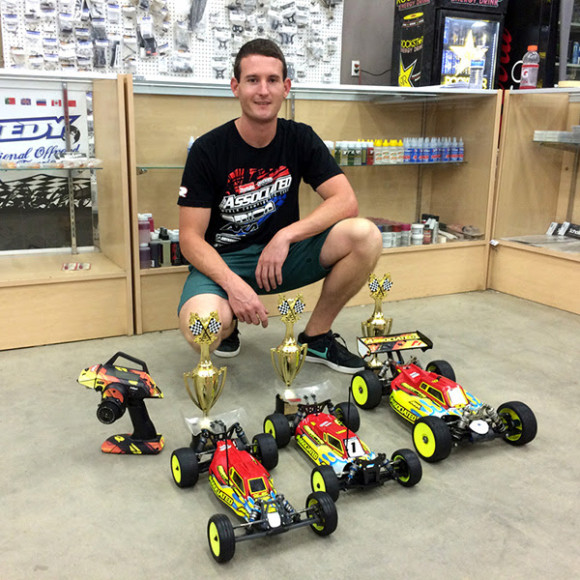 The only driver to top the skills of Maverick was Ryan Cavalieri with wins in 2wd Mod Buggy, 4wd Mod Buggy, and Electric 1:8 Buggy. Cavalieri was able to wrap up the hat trick, sweeping the double a-mains in all three classes!
His Team Associated B5M was equipped with AKA EVO Pinstripe fronts and AKA Typo rears in Clay compound, standard Red Inserts, and AKA HEXlite wheels with EVO Conversion Kits. His B44.2 and RC8.2e had Clay compound AKA Typos on all four corners with Red inserts as well.
Congratulations to Ryan on a great weekend! (photo: teamassociated.com)