A few weeks back, we posted a video of our new drift car, and our first attempts at drifting. While filming the follow-up video, the Speed Power OTA-R31 spit a rear dog bone. This was about the time I was leaving Florida to travel to NY for the Intergalactic Electric Championships.  The drift car went on the shelf for a few weeks.
Last week, I took apart the rear to see what was broken and what I needed to do to fix it . This car has a solid rear spool. You can see how the outdrives are a little spread apart. There is a hairline crack in one side. I attempted to glue it, but it did not hold.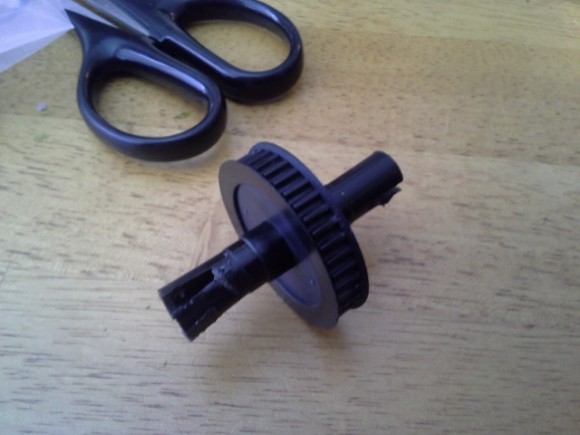 Earlier this week I started looking for the parts I needed to fix it. I thought I ordered what was needed, but instead I ordered parts for the front diff. I looked online for the right part, and found it is out of stock everywhere. I want to  keep driving this car, so I started talking to Kevin about it. He suggested I try this little trick.
In case you can't see it, I put heat shrink over the outdrives. I tested it, and the dog bones still have full range of motion. Granted being an onroad drift car they don't need much range of motion anyway.
After a 5 minute test drift, I brought the car back inside and inspected my quick Souper mod.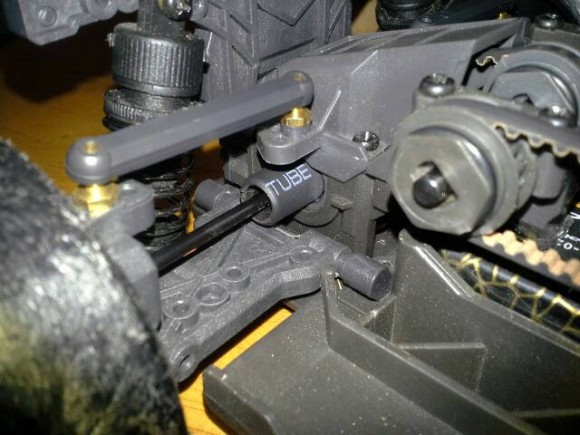 Very happy to report it held up perfectly! Now I can keep drifting while I wait for the part I need to come back in stock!!