Orange you glad Hot Racing makes parts for the Dromida series?  Now you can take these vehicles that are small on size and BIG on fun to the next level!  The Dromida series is a GREAT way to get into Rc and Hot Racing has the parts you need to 'hop up' your fun!
Interchangeable parts for the:
BX4.18 Buggy – MT4.18 Monster Truck – SC4.18 Short Course
DMD1403 – Keep the looks sharp and your chassis sturdy with the aluminum top plate!  A stiffer plate will save center drive shafts and keep you planted on higher traction surfaces!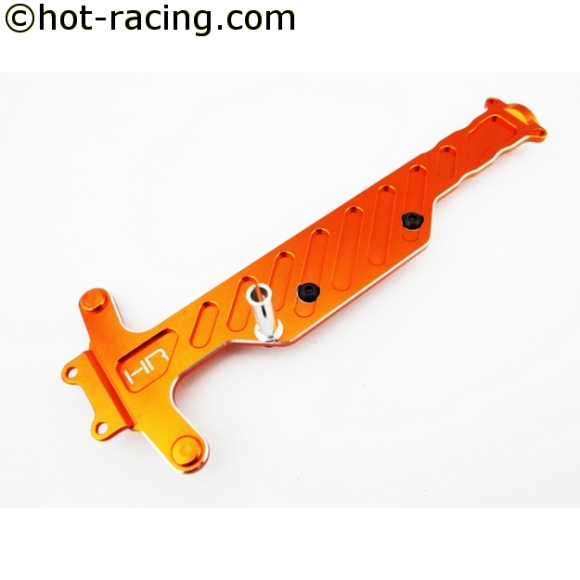 DMD12503 – When you want to put down the power, you need the right parts to keep your Dromida going as fast as possible!  Beautifully made, this center drive shaft will help you put the power down!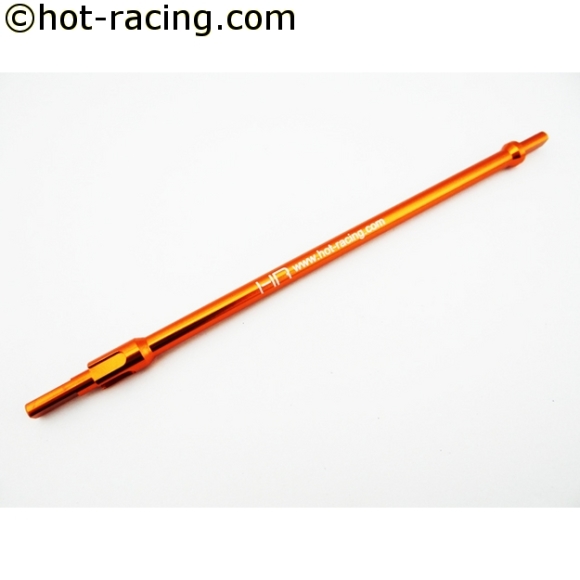 DMD62DP03 – It's 'shocking' how smooth these aluminum 62mm shocks are!  Don't let uneven ground 'damper' your fun!  Try these shocks out and separate yourself from others through looks AND performance!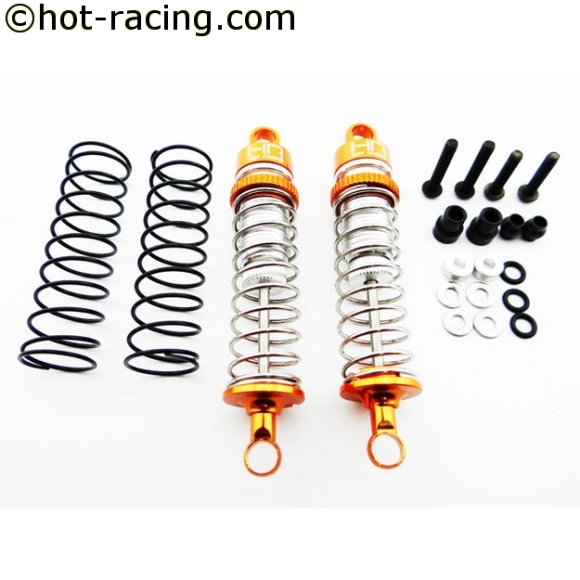 DMD5503  – Arm yourself!  Don't break out, make out like a BOSS with aluminum lower arms from Hot Racing!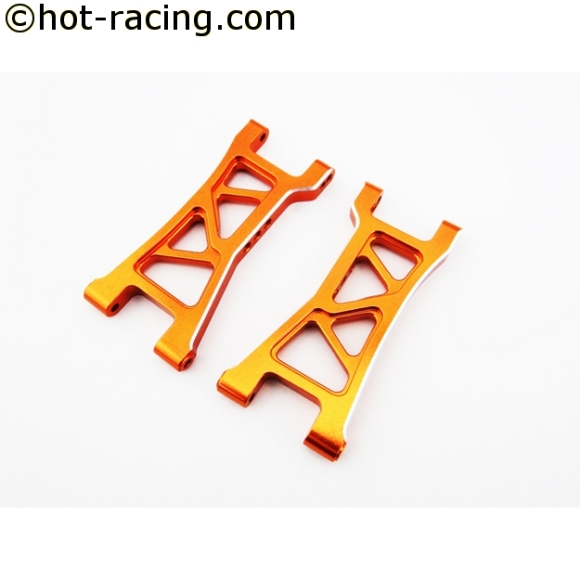 DMD1903  – C-Hubs are one of the major break points on any vehicle.  Hot Racing also knows that the King Pins need to stay put so they include brass inserts!  Now you can run longer, have more fun and go faster without fear of breaking thanks to Hot Racing upgrades!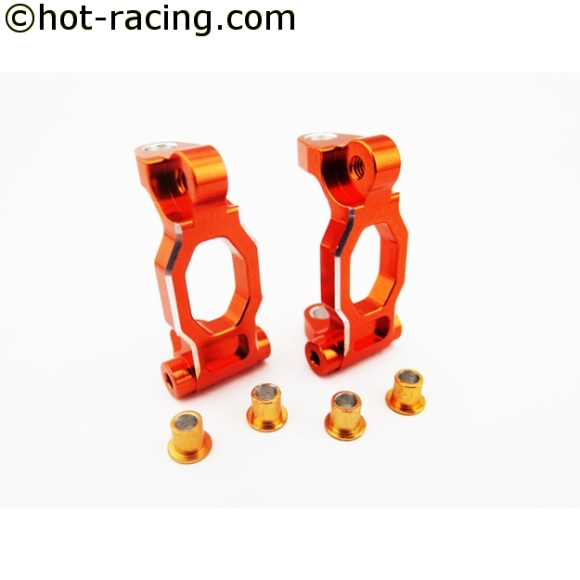 DMD2103 – Knuckle up with Hot Racings aluminum front knuckles!  Direct fit replacement, easy to install and looks AMAZING!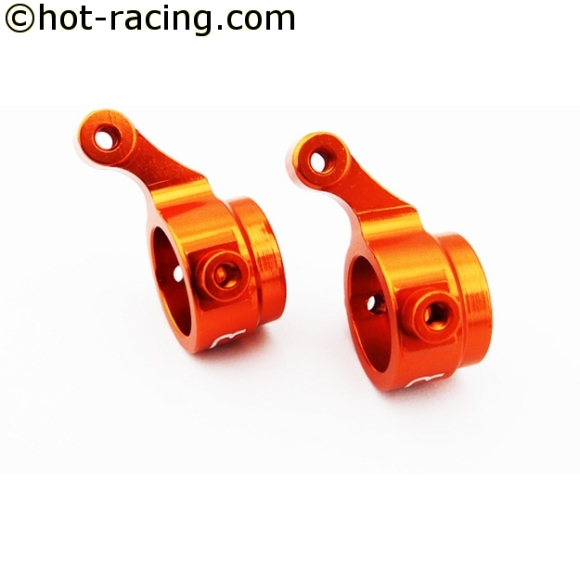 DMD2203 – Aluminum rear hubs are one of the critical components to your suspension and Hot Racing not only makes them tougher, but they look better too!