Hot Racing releases Pro Quality, German Steel tip 1mm, 1.5mm and 2mm wrenches!
These top quality wrenches are designed to feel sturdy, remain light and LAST!  Hollow handles look awesome in the pits, button caps keep you comfortable when you come up against a stubborn bolt and the top quality German Steel tips keep you locked into even the most worn hardware!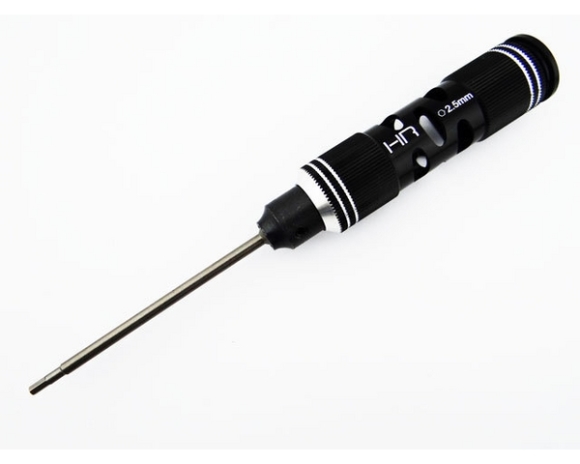 Double grub screws insure that your wrench can take the raw force required for the toughest wrenching!  Ultra comfortable grips on the handle provide the traction you need without the sore fingers afterwards! With a socketed base and steel collett, you can remove the tips and use them in any appropriate power tool! Don't let stripped hardware plague your Rc experience, get a set of Hot Racing's top quality hex drivers today!