When you are looking for a solid stand with ball bearings look to Yeah Racing for the aluminum stand from rcMart.
Comes wrapped really well to protect from scratches.
Assembly is simple and straight forward. No need for instructions
 Press in the ball bearings on both sides.
Place top on base.
Screw in top screw and then it is complete.
The aluminum car stand makes for a very solid work stand and doesn't wobble like some other none metal stands do.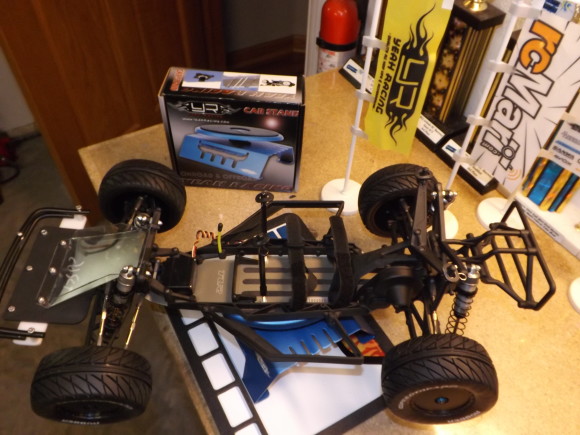 Base will swivel 360 degrees to access all sides of your car/truck. This Yeah Racing car/truck stand will work on 1/18th, 1/10th and 1/8th scale RC cars/trucks.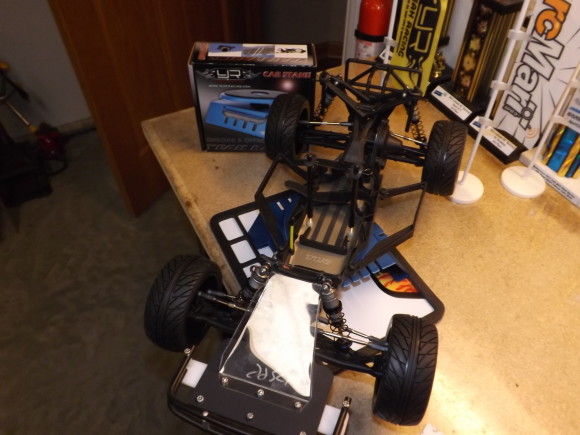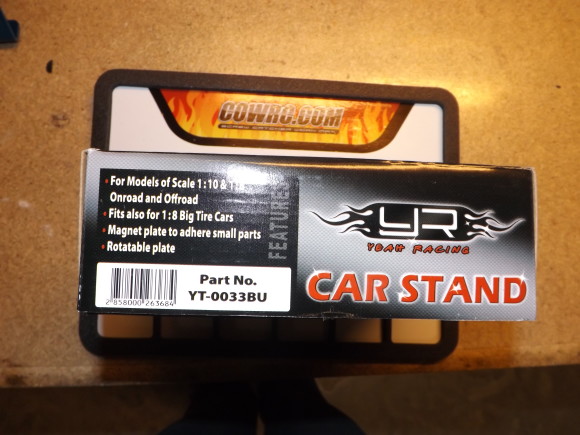 Check this  Yeah Racing car stand out at www.rcmart.com