Hello RC Soup readers,
Well, the other day I stopped by one of my LHS, Buddy Boys Toys and Trains in South New Berlin, NY and picked up one of their new arrivals in their store, the Electrix Boost 2WD 1/10 scale buggy.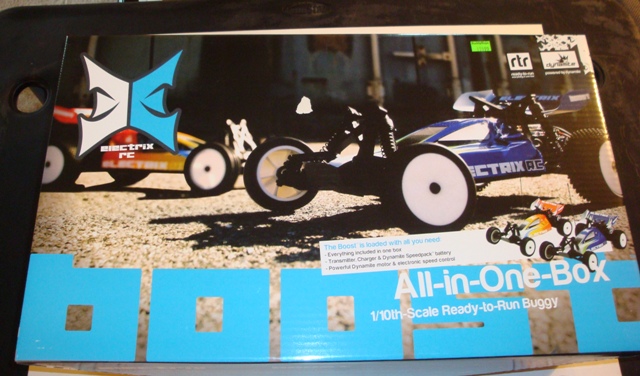 Manufactured and marketed by Horizon Hobby alongside their other 1/10 scale "Electrix" product line (Circuit Stadium Truck and Ruckus Monster Truck) this is also priced very reasonably at $119. The kit is RTR and includes a set of tools, a 6 cell 1800mh NiMH Dynamite Speed pack, an AM radio (+ 8 AA batteries) w/ different crystals, and the owners manual.
At first glance, I was impressed at the overall looks of the buggy as I took it out of the box. It has the same chassis components as its sister RC's as well as the ESC and 20turn brushed motor. It appears as solidly built the Circuit truck (I currently have one of these as well).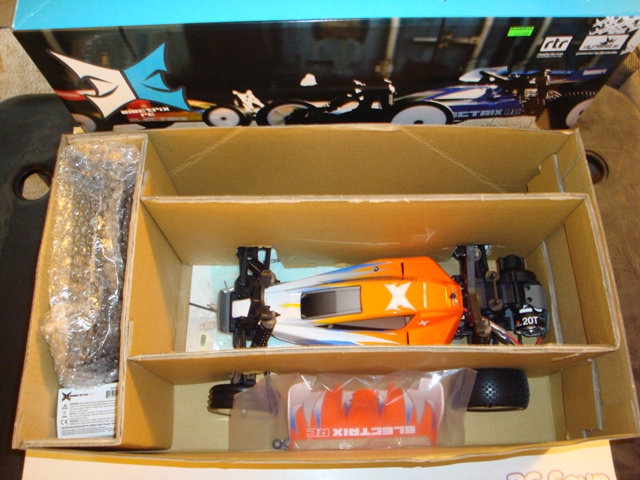 It has an excellent fit and finish, as good as many of the RC kits I have purchased.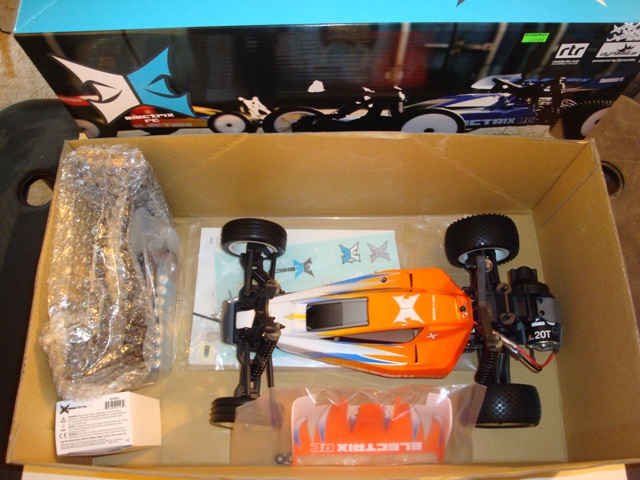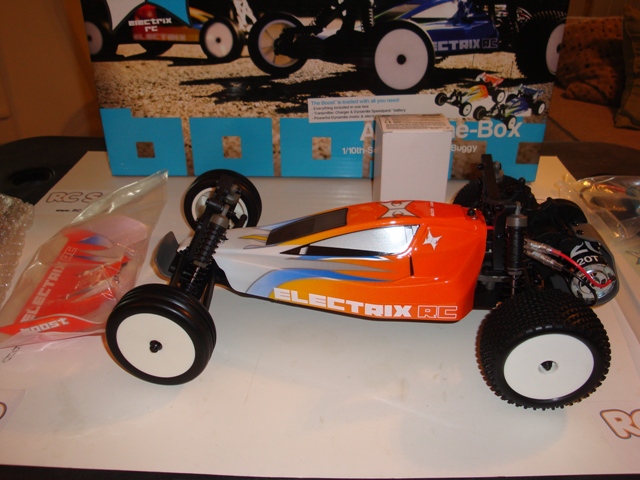 The actual time putting the kit AM radio together, installing the antenna and mounting the rear wing was less than 10 minutes. I charged up the included 1800mh NiMH battery and installed for its test run.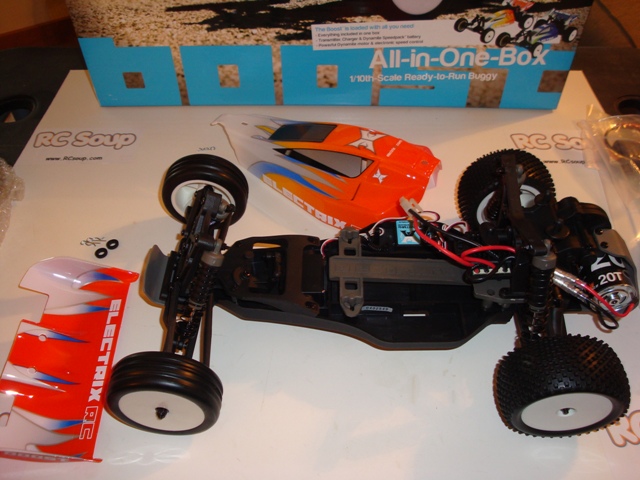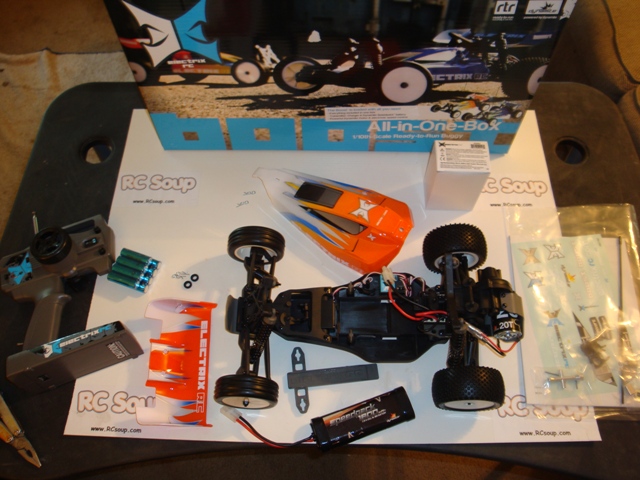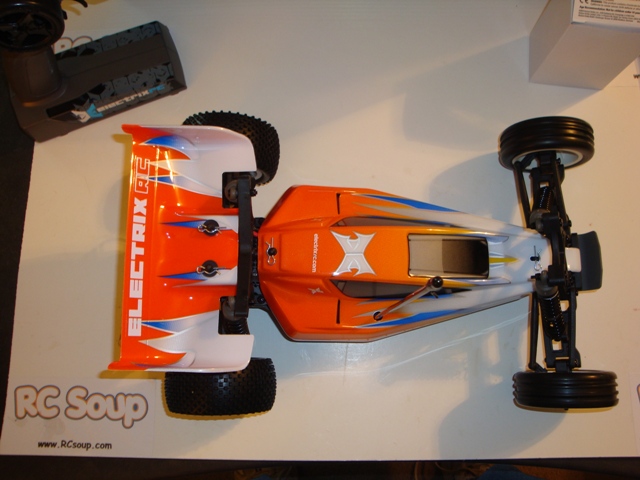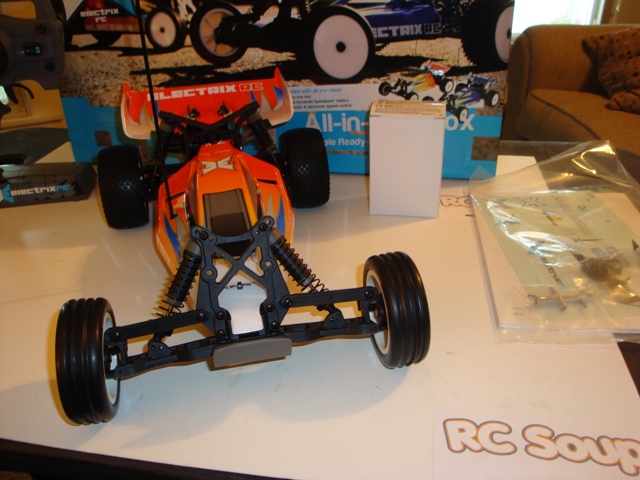 I turned the radio on, then the ESC in the buggy, adjusted the steering and throttle trim and took it outside. The Buggy performed flawlessly. It had plenty of speed and turned very well. I do not have a off-road track here to do some real testing but out on the pavement in front of my house I was impressed.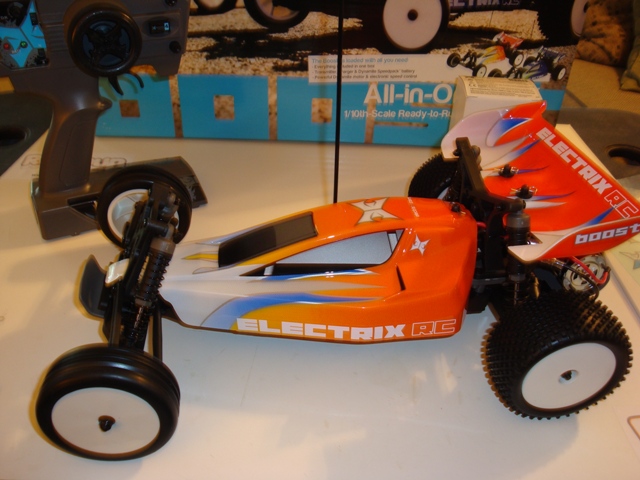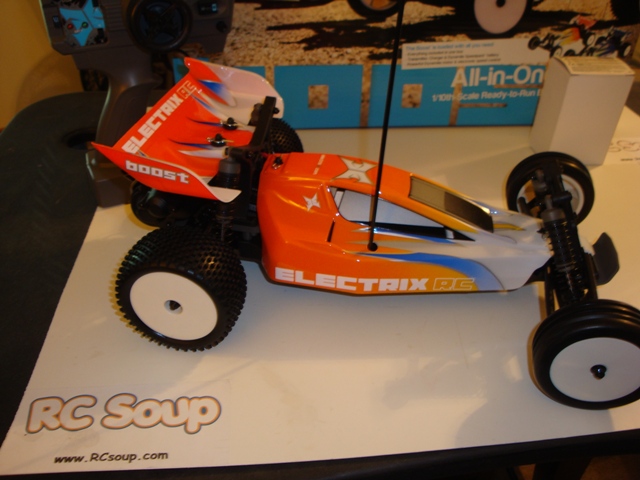 I am also a Kyosho RB5 owner. I cannot do a fair comparison because of all of the upgraded parts on the RB5, but for an entry level RTR buggy, I think the Electrix Boost is hard to beat.
The only potential weak point I can find, and this is based on my experience with the Electrix Circuit ST currently in my RC "garage" as well, is the included AM radio can sometimes be glitchy with limited range. We all know the "eye-poker" AM radio's are going the way of the dinosaur and Horizon includes this particular AM radio/receiver in the kit as a way of keeping costs down, which is understandable.
This will be quickly upgraded to a spare Losi 2.4ghz Sport radio and MRX3000 Losi receiver by the weekend.
I give it 4.5 stars out of 5 for entry level RC. The .5 is solely based on the included AM radio/receiver and the potential issues it may have. I'm sure the kid will have many hours of fun running this buggy.