The Michigan Monsters of RC is a Radio Controlled Monster Truck racing club based out of Vermontville, Michigan. Their goal is to bring the hobby of Radio Controlled trucks to others who want to enjoy a family friendly hobby and compete in organized Monster Jam style Elimination racing. They will show you how to "Monster Jam" like the pros.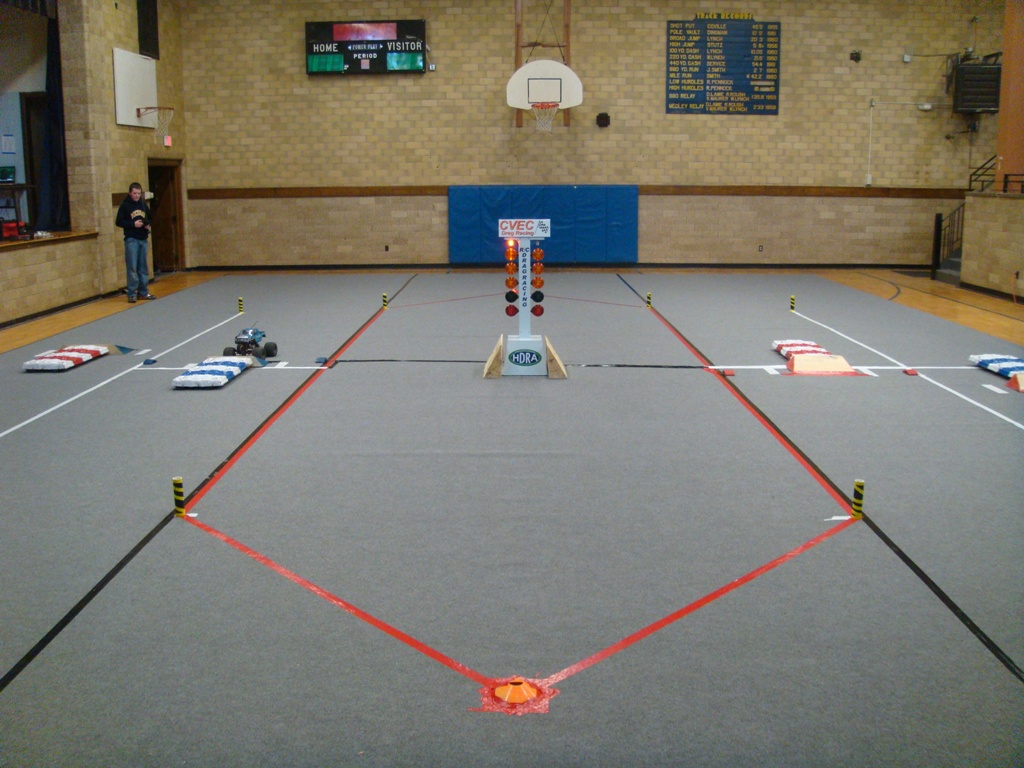 Michigan MONSTERS of RC is proud to announce that Cow RC has become the official sponsor of the RCMTC-MI 2011-2012 points series. You won't want to miss a round of the Radio Controlled Monster Truck Challenge as Cow RC will be offering up some good ole Cow Swag for select racers at each round and an awesome prize pack for our series Champions at the end of the season.
Cow RC and the Michigan MONSTERS are Mooving up the ranks in the RC Community and will be leading the pack for Replica Monster Jam racing in the state of Michigan . Stay tuned for complete event coverage of this exciting upcoming season. We thank you for your support of Michigan Monster Truck Racing and we hope you can come out and join us in the FUN!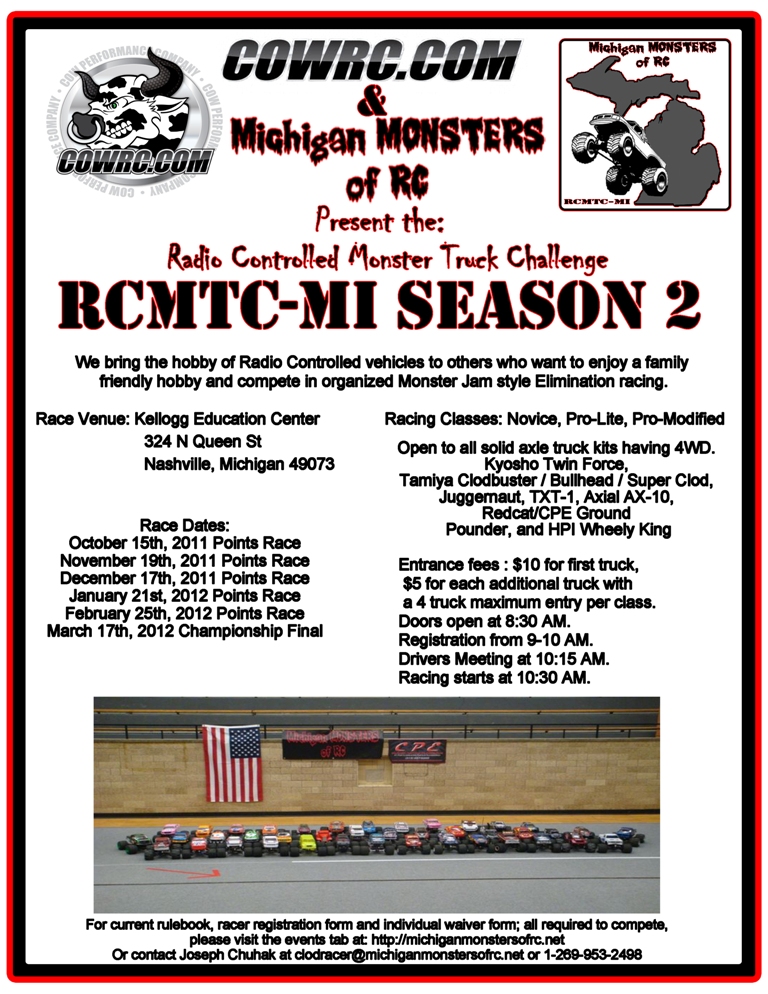 Huge Thank You! to Heath of Cow RC for sponsoring us on our second season in existence.
Here's their contact info:
Michigan Monsters of RC
9105 Nashville Hwy
Vermontville, MI 49096
President : Joseph Chuhak
Ph: 269-953-2496
Email : clodracer@michiganmonstersofrc.net