In 1985, Tamiya released a 1/12 scale R/C model of the Toyota Tom's 84C Group C race car and it enjoyed a great reputation. In recent years, the 1/12 scale class has become a very popular R/C race class once again. To re-enter this exciting class, Tamiya's Toyota Tom's 84C will be making a return on the brand-new RM-01 chassis. This new chassis features a Direct Drive 2WD setup and a Pivot-Ball Link Rear (PBLR) suspension to offer linear throttle and steering response and realistic racing action.
The new car will be debuted at the Tokyo Hobby Show next week, but Tamiya has released CAD drawings of what it will look like.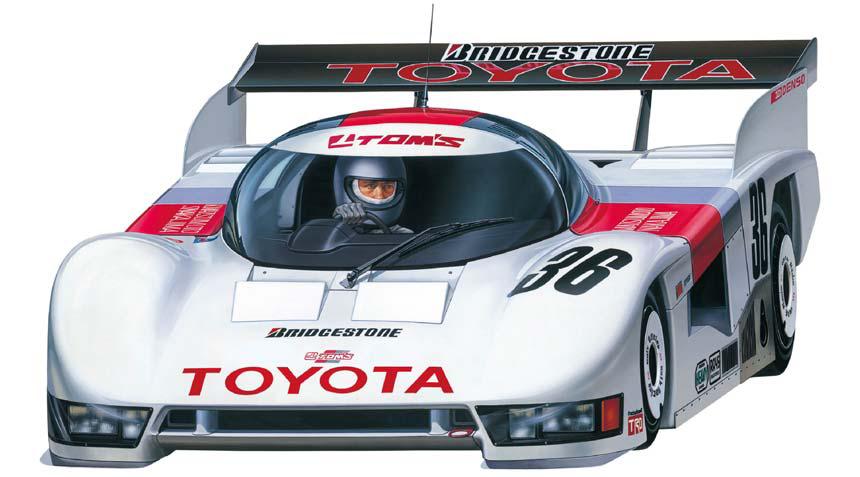 【 All-New RM-01 Chassis 】  This chassis features a 2.5mm thick black-colored FRP lower deck and a heightadjustable resin gear case with type 380 motor. Pivot-Ball Link Rear (PBLR) suspension system features a center pivot ball, a pitch damper to temper chassis pitch movement, and a roll damper and side links to control chassis roll. Aluminum diff housing allows ball differential adjustment without detaching rear wheel. Attachment of both hex-hub-secured and 3-screwsecured wheels are possible. Front independent suspension features optimized kingpin trail. The standard type 380 motor is installed by using an adapter, which may be removed to allow installation of type 540 motors.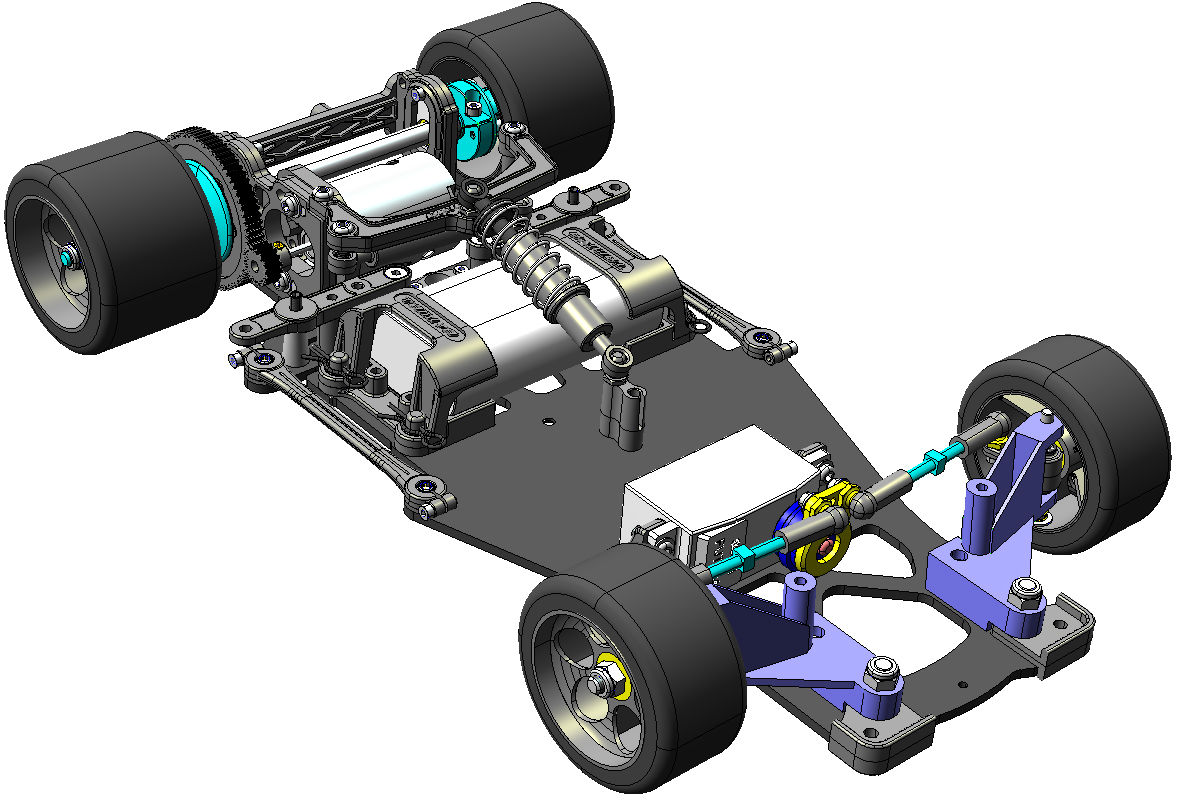 Front section is designed to provide superb durability. Independent front suspension has optimized kingpin trail, offering smooth steering operation and straight-line stability.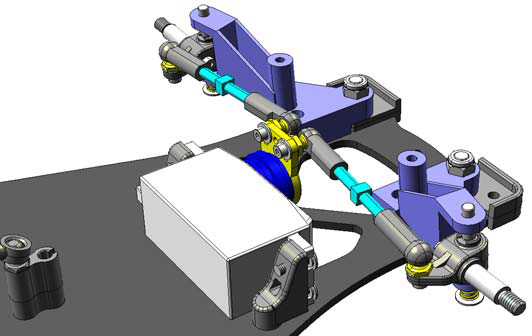 Rear section features a Pivot-Ball Link Rear (PBLR) suspension system. Roll springs can be additionally installed for more advanced suspension settings.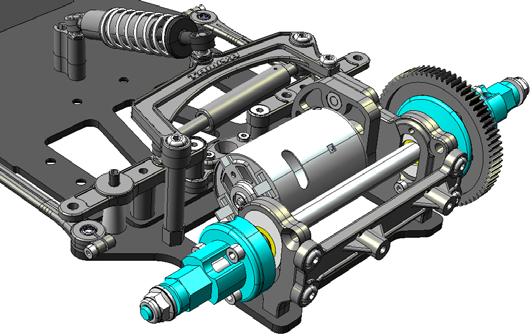 Direct Drive setup features an aluminum diff housing, steel rear shaft, and height adjustable gear case. New wheel hubs allow attachment of both hex-hub-secured and 3-screw secured wheels.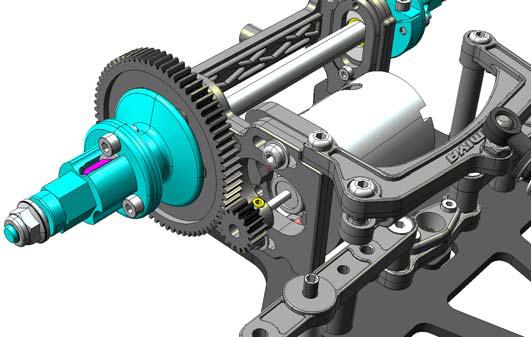 The straightforward design and optimized layout result in superb weight distribution which contributes to linear throttle response and steering characteristics.