This AJS MACHINE 360 Stand is specifically designed for the latest Traxxas T-Maxx 3.3 model 4907 with 30mm longer chassis and wider chassis braces. The older style T-Maxx will not fit on this stand.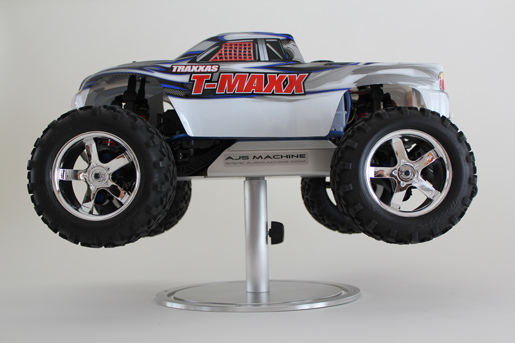 Features all CNC aluminum and steel construction. The 360 Stands feature a unique aluminum cradle that fits the contours of each specific vehicles chassis providing a secure hold for display, maintenance, or engine starts and tune ups. Easily drop the vehicle onto the cradle and remove it without having to tighten or remove and clamps or screws. The 360 Stand Cradles spin on a steel pin and a nylon bushing allowing a smooth 360 degrees of rotation.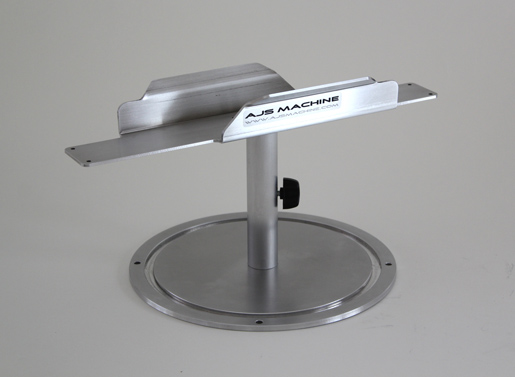 This stand comes with the popular 6" long Post and works perfectly for stock monster trucks. A thumb screw in the aluminum 360 Post locks the cradle in place for heavy wrenching. Subtract your ground clearance from the post length to get an idea of how high the vehicle will sit. The foundation of the 360 Stand is the 360 Base. Your heaviest R/C will be secure sitting on the ¼ inch thick by 11 inch diameter aluminum base. All AJS MACHINE Stand parts and accessories are interchangeable. To buy this beast, visit their store.