Checkout the latest Axial Release…Tons of goodies here
AX30091 EXO™ 67-90mm Shock Set (2pcs)
Axial's signature high quality aluminum shock sets are now available for the front of your EXO Terra Buggy. Add these precision machined beauties for some style and a little extra strength to your buggies suspension. With the smoothest action possible, these will surely help you tune the suspension for maximum performance!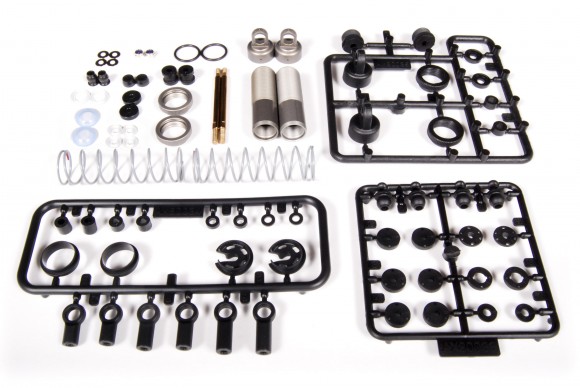 Looking to upgrade the stock rear plastic shocks, use part number AX30092 72-103mm Shock Set to get that same silky smooth feel on the back of your EXO.
• Hard anodized aluminum shock body
• Threaded for easy pre-load adjustment
• Full range of shocks springs available
• Direct replacement for stock plastic shocks
• Includes all parts needed to build two complete front shocks
• Assembly and shock oil required
• Laser etched logos
AX30415 EXO™ Front Universal Joint Axle Set (2pcs)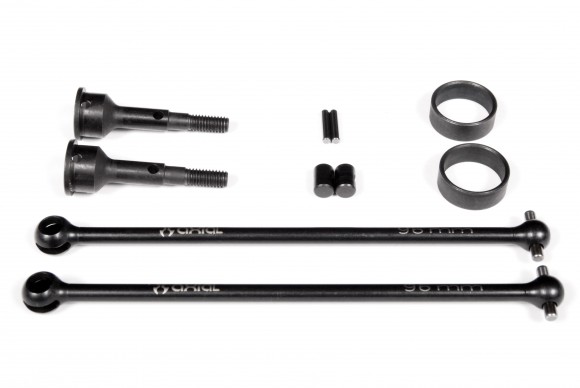 Axial's new Front EXO CVD's will help your motor deliver all of its power to the wheels and tires smoothly and as efficiently as possible. Less backlash than standard dogbone set-ups means smoother power transfer at all times, especially while cornering at high speeds. A must have for any serious EXO pilot looking to get maximum performance.
• Hardened steel main universal shaft
• Hardened steel outdrives
• Direct replacement for stock front dogbones
• Beefy 2mm cross pins
• No set screws needed, cross pin held in place by inner bearing
• Includes everything needed to build a complete set of two front CVD's
• Easy install
• Laser etched logos and lengths for easy identification
AX30417 EXO™ Rear Universal Joint Axle Set (2pcs)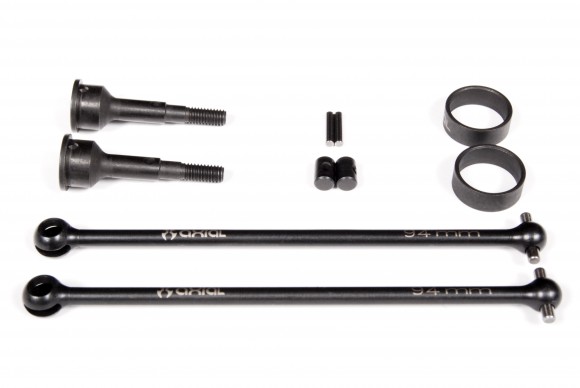 Axial's new Rear EXO™ CVD's will help your motor deliver all of its power to the wheels and tires smoothly and as efficiently as possible. Less backlash than standard dogbone set-ups means smoother power transfer at all times. A must have for any serious EXO pilot looking to get maximum performance.
• Hardened steel main universal shaft
• Hardened steel outdrives
• Direct replacement for stock rear dogbones
• Beefy 2mm cross pins
• No set screws needed, cross pin held in place by inner bearing
• Includes everything needed to build a complete set of two rear CVD's
• Easy install
• Laser etched logos and lengths for easy identification
AX30810 EXO™ Universal Joint Rebuild Set (Front or Rear) (2pcs)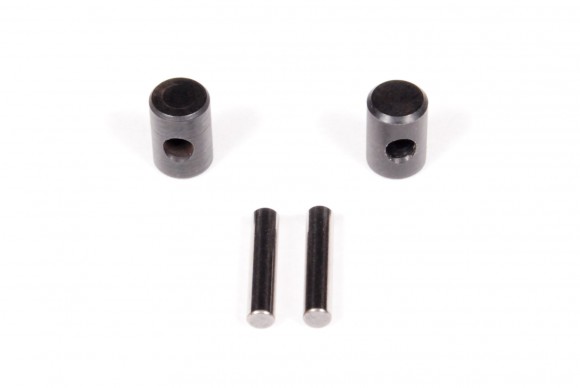 Axial's EXO™ CVD rebuild kits include new pivot pins to rebuild worn out CVD's.
• Includes new 2mm cross pins and pivot points
EXO™ Heavy Duty 32P Steel Spur Gears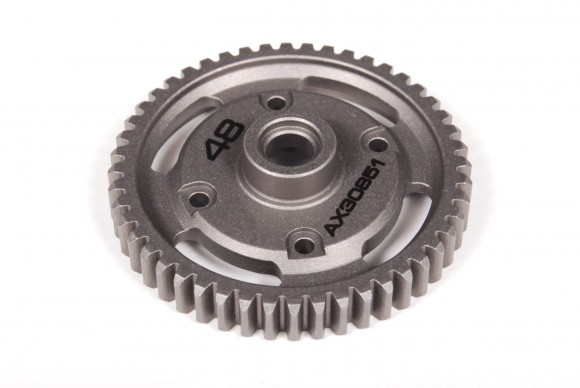 If you plan to put some serious horsepower to the ground with your EXO, we have just the part for you. These precision machined for high quality steel 32 pitch spur gears are ready to accept the challenge and can handle any amount of motor you can install in your EXO. For that extra piece of mind and durability, Axial's new steel spur gears are up to the task.
• CNC machined from steel for precision and strength
• Hard Anodized for durability
• Direct replacement for stock EXO spur gears
• 32 pitch for durability
• Available in 48T, 50T, 52T and 54T for numerous final drive ratio choices
• Laser etched logo and tooth count
Axial 32P Steel Pinion Gears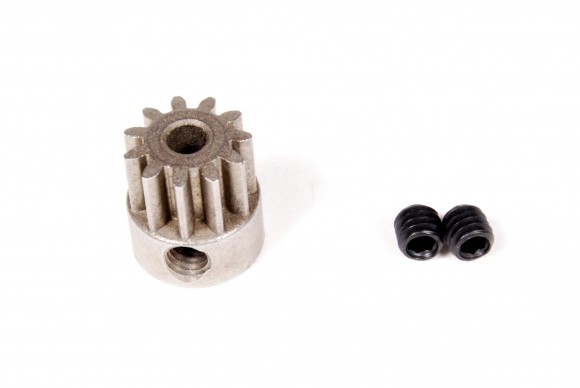 Axial's new steel 32p pinion gears for the EXO Terra Buggy offer you an array of gearing options to fine tune torque and top speed.
• Powder steel construction for durability
• Includes 2 set screws per package
• Compatible with 32P spur gears
• Stamped tooth count for easy identification
• Available for both 3mm and 5mm motor shafts
AX30825 EXO™ Machined Aluminum Front Shock Tower (Hard Anodized)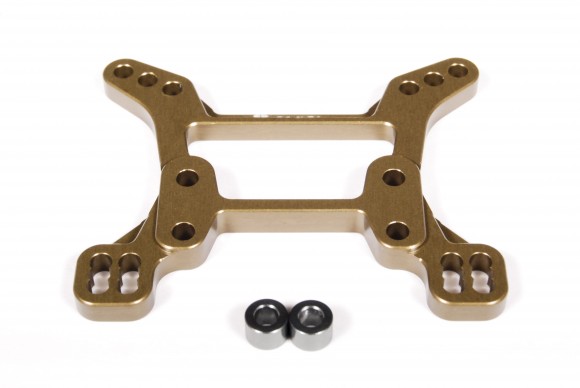 If you are looking for precision chassis and suspension tuning, this billet aluminum front shock tower should be on top of your list. Add some strength to the chassis while retaining the ability to tune the suspension geometry with many combinations. if performance and durability is priority, this shock tower is a must have!
• CNC Machined for precision
• Hard anodized for durability
• Direct replacement for stock front shock tower
• Multiple upper link adjustment holes
• Multiple upper shock mounting holes
• Includes two M3 flathead screws and spacers for upper shock mounts
• Easy install
• Laser etched logos
AX30826 EXO™ Machined Aluminum Rear Camber Tower (Hard Anodized)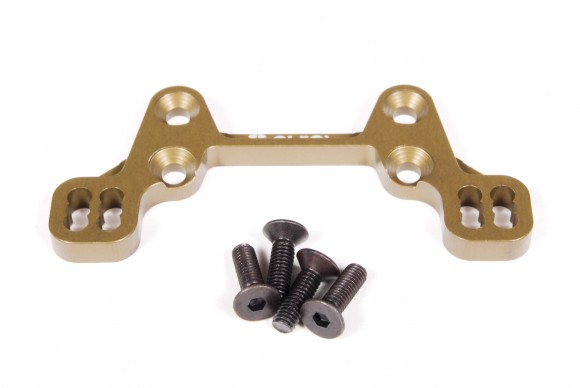 If you are looking to add some strength and rigidity to your EXO Terra Buggy suspension components, this billet aluminum rear camber tower will help you precision tune your suspension for maximum performance!
• CNC Machined for precision
• Hard anodized for durability
• Direct replacement for stock rear camber tower
• Multiple upper link adjustment holes
• Includes four M3 flathead screws
• Easy install
• Laser etched logos
AX30815 EXO™ Machined Aluminum Steering Rack (Hard Anodized)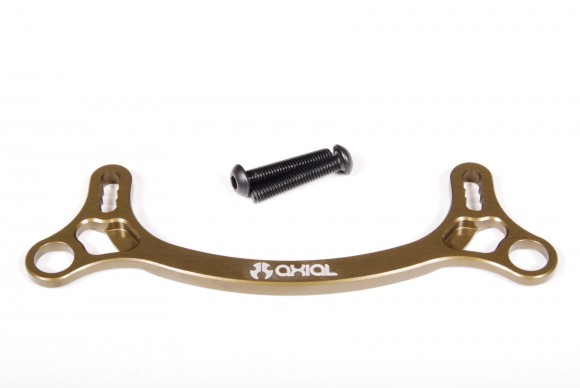 Axial's machined aluminum steering rack is the perfect blend of light weight and strength. Machined to exacting tolerances for a perfect fit and precise steering performance.
• CNC Machined for precision
• Hard anodized for durability
• Direct replacement for stock steering rack
• Laser etched logos
EXO™ Machined Aluminum Toe Blocks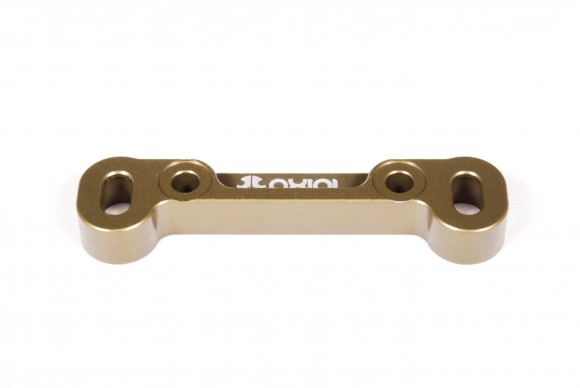 Axial's new machined EXO toe blocks are designed with one thing in mind…strength. Machined from 6mm thick billet aluminum to maintain exacting tolerances for a perfect fit. If you spend as much time in the air as you do on the ground with your EXO, these are the option part for you!
• CNC machined for precision
• Hard anodized for durability
• 6mm thick for strength
• Direct replacement for stock toe blocks
• Laser etched logos for easy identification
• Utilizes the AX80100 Toe inserts included with your EXO
AX30860 Machined Motor Plate (Hard Anodized)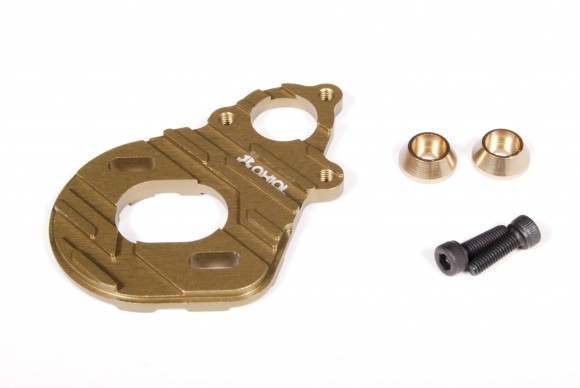 Axial's new heavy duty motor plate is for any vehicle running our AX10 transmission. CNC machined from 4.5mm thick billet aluminum, with integrated heatsink fins to help motors run cooler on those all day expeditions. A must have for any R/C overland adventurist!
• CNC Machined for precision
• Hard anodized for durability
• Direct replacement for stock AX10, SCX10 and Wraith motor plates
• Machined fins help dissipate heat from motor for cooler running temperatures
• Includes two cap head screws and heavy duty machined aluminum washers
AXA1076 Cap Head Washer M3x10mm (4pcs)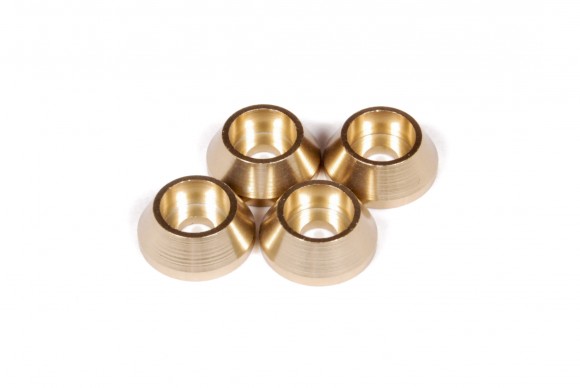 Axial's new machined cap head washers are designed for motor mount screws. Perfect for big power applications when maintaining gear mesh is critical. These washers will also prevent motor mount screws from digging into your motor plate and scratching the finish.
• CNC Machined for precision
• Hard anodized for durability
• Compatible with Axial transmissions
• Four washers per package