Team PRP needs your help with fundraising for the production of the Berzerker LE. Basically they are looking to fully pay for the production run up front with Pre Orders. Team PRP is a small company, but with top notch products.
Pre order a kit and you will be entered into a prize drawing for your chance to win an all new Berzerker LE Chassis! That's right.. order one, and you'll have a shot at winning a second chassis! Perfect for you folks with multiple clods. If you wish to Pre-Order, the chassis kit is $410 (Expensive, we know.. but look at all the custom parts in the listing below). You can find out more about pre-ordering by emailing Ben @ info@teamprpracing.com. If you order one, be sure to tell them RCSoup sent you!
Current Berzerker LE parts List: (subject to changes before final production)
Gun Metal Anodized Aluminum Parts:
x8, 4-Link M4x128mm Turnbuckle
x2, 4-Link Mount
x2, Duo Mount (mounts to new battery tray)
x10, Chassis Post
x2, M3x6x10 Post
x4, M3x6x6 Post
x16, M3x5.8mm Ball Stud
Carbon Fiber Parts:
x2, Main Chassis V2
x4, Swing Arm
x4, Swing Arm Spacer V2
x2, Servo Brace
x1, Front Drag Link V2
x1, Rear Drag Link
x2, Front AMP (Axle Mount Plate)
x2, Rear AMP (Axle Mount Plate)
x1, Rear Steer Plate V1
x1, Rear Steer Plate V2
x1, Battery Tray V2
x4, Sway Bar Mount V2
G10 Parts:
x2, Radio Tray Mounts V2
x1, Radio Tray
x2, Servo Spacer
Delrin Servo Mounts:
x1, Servo Mount Front Inner
x1, Servo Mount Front Outer
x1, Servo Mount Rear Inner
x1, Servo Mount Rear Outer
Misc Hardware:
x4, 48mm Turnbuckle Pushrod
x16, M4 Rod Ends
x14, M3 Rod Ends
x12, 10x12x.1-.3 Shim Kit
x4, Sway Bar Ends
x4, Drag Link Bushing
x16, Unthreaded Spacer
x2, Velcro Strap
Black Metric Fasteners, screws, nuts, washers
Manual
Decals
*This is a nearly complete list of components included with the Berzerker LE kit. Subject to slight changes before final production. Any updates to the list will be published when available.
For those that haven't heard of the Berzerker, some background info:
Team PRP's Berzerker Clod Chassis took the Clod Racing scene by storm in 2004 by becoming one of the most dominant chassis kits in Clod Buster History.
From their website: "World Championship winning Clod Buster chassis design. "Innovate, not recreate!" Built for the racer, this is not a back yard basher. Quality design for nearly zero slop in all chassis and steering components! Race proven design Sweeping the 2005 NRCTPA Spring Nationals and World Championships! Taking the top 5 positions at both events! We then went on to sweep the 2006, 2007, 2009 World Championships and 2012 Spring Nationals with the most Berzerkers in the top 10 at all events! (we did not attend NR/CTPA races in 2008, 2010, 2011)."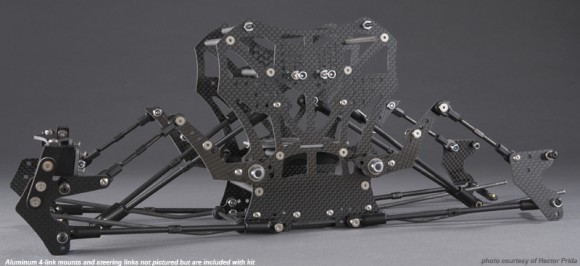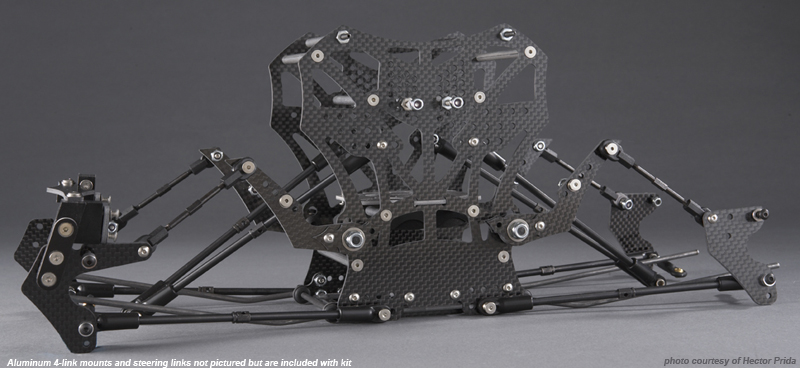 For more on Team PRP check the links below.
teamprpracing.com