To partner the super-cool WR8 3.0 World Rally Championship replica, we've also got a Flux-powered electric version that is tuned for tarmac rally fun and excitement! The WR8 Flux has all of the tough drivetrain components of the nitro version, however it's powered by a 4000Kv Flux Vektor motor and your choice of 2S or 3S LiPo battery. It's ready to fly over jumps and blast down the street right out of the box!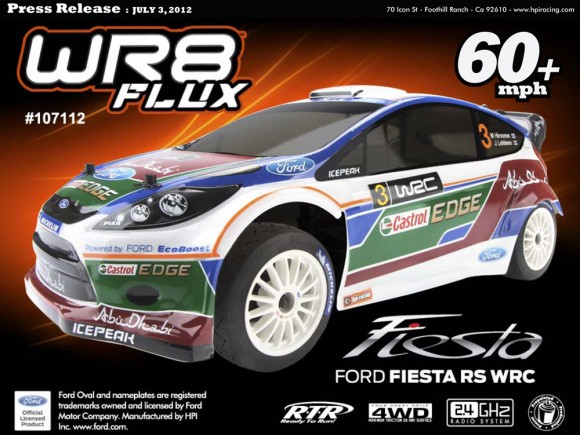 FEATURES
Flux Vapor Pro speed controller
Flux Vektor 4000Kv motor
2.4GHz radio system
Super scale rally replica
New suspension arms with mud guards
Adjustable Gear Differentials
2S or 3S LiPo compatible
Based on Bullet Flux off-road chassis
New rally wheels and scale tarmac tires
Aluminum chassis
Molded adjustable battery box
Adjustable sway bars come pre-installed on the WRX Flux.
SPECS
LENGTH: 485mm
WIDTH: 227mm
WHEELBASE: 300mm
DRIVE SYSTEM: Full-Time Shaft 4WD
#106949 RTR WR8 3.0 1/8th SCALE NITRO 4WD RALLY CAR W/2.4GHz