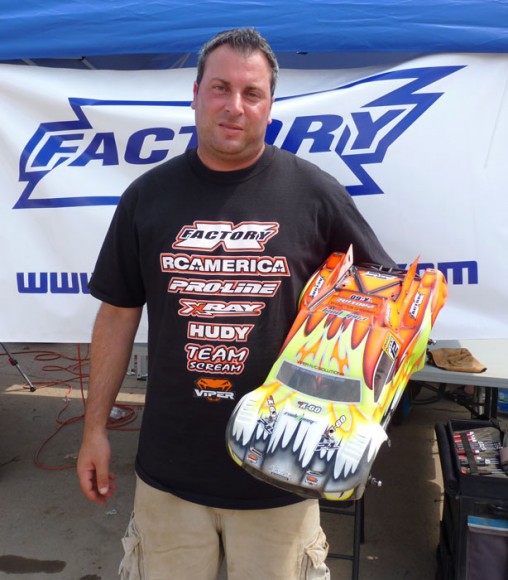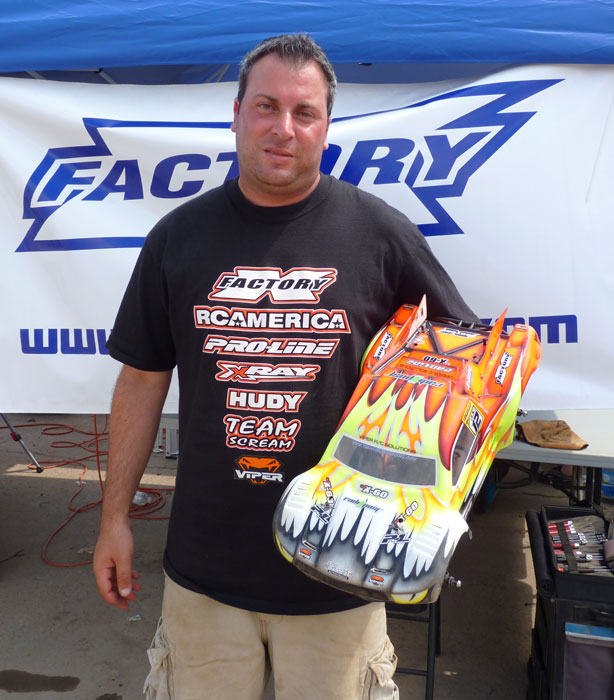 Another X Factory driver we got to talk to at the Short Course Nationals was Mike Aliberti. He just came off from winning the Warm Up race here not too long ago.
Name: Mike Aliberti
Hometown: Danvers, MA
Sponsors: X Factory, Viper, Pro-Line, RC America, X-Ray, Hudy, Reds Racing USA, Advantage Racing, Trick Parts, B-Fast R/C, Team Scream, Radiopost
Day Job: Metrology Lab Supervisor
Have your been to R/C Madness before? Yes
How do you like this year's layout? Awesome. It's a little intimidating for 2WD but it has nice flow and is challenging. The surface is a bit tricky.
How did he get involved in RC Racing?  I was young (8 or 9). One of my cousins got a real R/C and I was  hooked. I've been in and out. This time I've been racing again for 3 seasons. My first r/c was a Tamiya Lunch Box.
Do you prefer Electric or Nitro? I like electric indoors, because for a big race it's always Game On! No chance of inclement weather ruining the fun. I do love nitro too though.
Any tips for new RC racers? The most important thing is to just have fun. And do better. Take everything in stride and don't get too worked up. Also read more about setup than what is the best car out there. Usually newer cars only come out because they take a setup better than the previous model.
What is your favorite racing class? 2 Wheel Mod Buggy & 1/8 Nitro Buggy
Do you do any R/C besides Off-Road Racing? Used to dabble in onroad.
What is your favorite type of soup? Mulligatawny.