Looking for an economical way to customize your stock Axial 1.9" beadlock wheels? Gear Head RC can help with two new 1.9" Beadlock Rings. Now available in six styles, this great hop-up for your scale R/C truck is made in the U.S.A. from laser-cut, durable black Delrin and includes screws.
Shown below are the original 4 styles.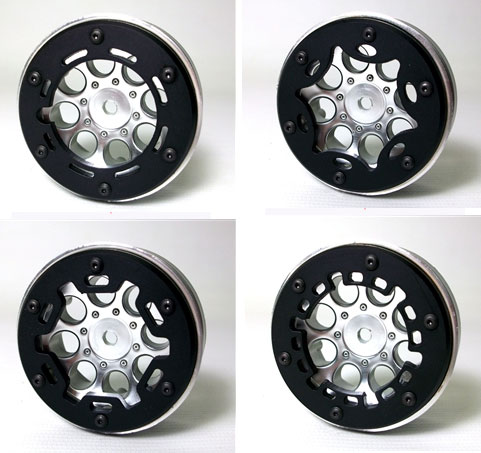 Part numbers:
Style No. 1, GEAWHE005
Style No. 2, GEAWHE006
Style No. 3, GEAWHE007
Style No. 4, GEAWHE008
These are the 2 new styles!
Style No. 5, GEAWHE011
Style No. 6, GEAWHE012