New from AJS Machine
Front Bumper Mount for Axials SCX10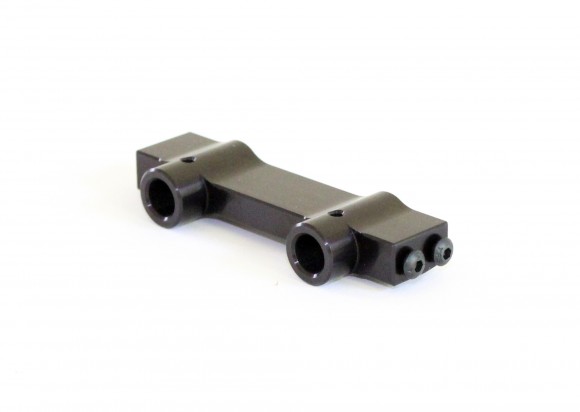 This AJS Machine Front Bumper Mount is designed to slip inside the chassis frame of the SCX10 and fit the bumper that comes with the Jeep Rubicon Unlimited. Tough 6061 Aluminum construction with Black Anodize. Greatly increases the rigidity of your chassis and Bumper. Includes all mounting hardware. Use for mounting other accessories such as racks, weights, winches, or plows.
-Frame modification required. Drill out the two smaller holes in the chassis to .125 diameter. Use all 4 screws in bumper mount for highest strength.
This part is designed to work with the Jeep Rubicon Unlimited Bumper and does not work with the Honcho or Dingo Front Bumper. The spacing between the holes is different.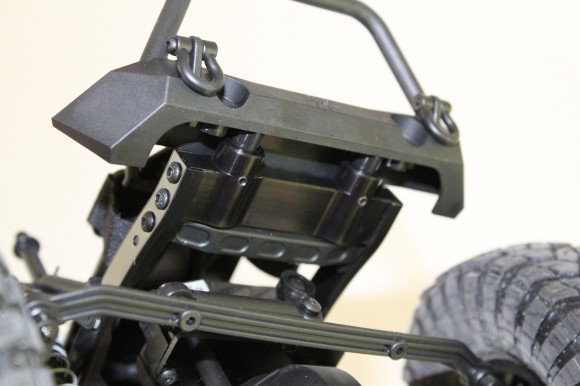 -Replaces Axial's plastic front bumper mount that is included in the parts tree #AX80125.
Also all of the AJS Machine SCX10 parts are now anodized black so they match the truck.