New out from Thunder Tiger is the Nitro TS4n Luxe 3.5 Touring Car 2.4GHz RTR
A sleek on-road machine that's ready to rule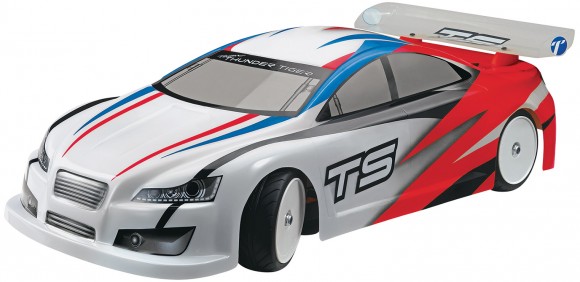 Realistic nitro power and lots of performance features ramp up the fun factor for the Nitro TS4n Luxe RTR. The sturdy aluminum chassis stands up to the rigors of touring car competition, while the 2-speed transmission helps racers get to the front of the pack. And thanks to Ready-To-Run convenience, the Nitro TS4n Luxe is ready to dominate right out of the box!
The Pro-18BX engine delivers incredible horsepower and RPM, while weighing less than half a pound.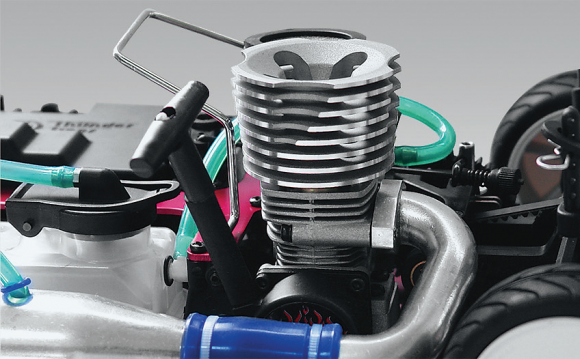 A 2-speed transmission optimizes the Luxe's performance, allowing drivers to push the engine harder while burning less nitro at the same time.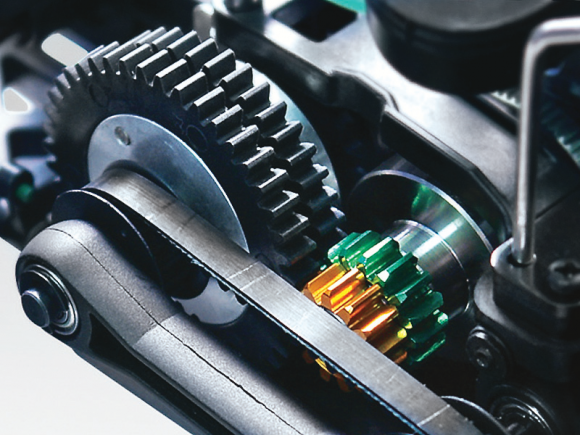 FEATURES:
Triple belt, four wheel drive
Low CG design
Pro-18BX pull-start engine
Innovative oil-filled (aluminum) shocks
Steel tie rod and turnbuckle
Anodized aluminum upper deck
Cougar GP2 2.4GHz radio system
Heavy-duty steel dogbones
Reinforced front upper arm mount
Adjustable belt tension cam
High performance metal manifold
Dual chamber tuned exhaust pipe
Molded receiver and battery box
Roll bar
Wheelbase: 10.2 in (260 mm)
Height: 5 in (125 mm)
Weight: 52.5 oz (1500 g)
Available: Now
TTRD1811 Nitro TS4n Luxe 3.5 Touring Car 2.4GHz RTR-Red……..$269.99
TTRD1812 Nitro TS4n Luxe 3.5 Touring Car 2.4GHz RTR-Blue…….$269.99