New out from Thunder Tiger is the Nitro TS4n Plus 3.5 Touring Car 2.4GHz RTR
Scorch the asphalt with this touring car terror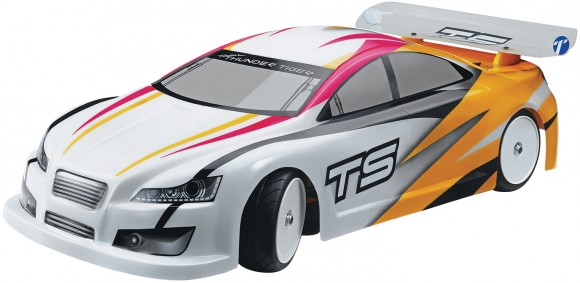 With a powerful nitro engine and the confident control of four wheel drive, Thunder Tiger's TS4n Plus 3.5 puts drivers right in the action of thrilling touring car competition. Ready-To-Run convenience gets this racer out on the track fast; the sturdy aluminum chassis is designed to keep it there while other cars are heading to the pits.
A 3 mm anodized aluminum countersunk chassis allows the TS4n Plus to dominate right out of the box!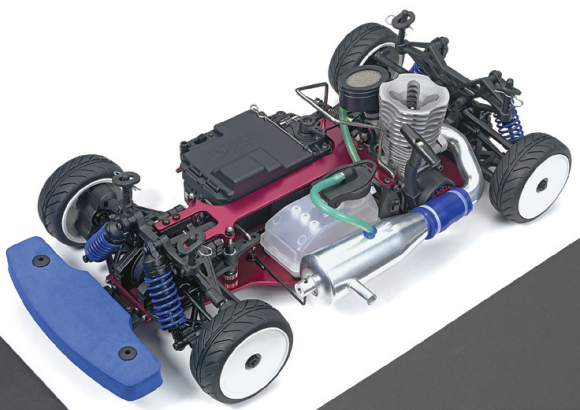 The Pro-18BX engine delivers incredible horsepower and RPM, while weighing less than half a pound.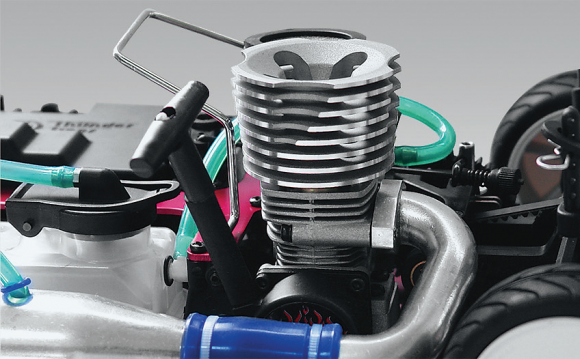 FEATURES:
Triple belt, four wheel drive
Low CG design
Pro-18BX pull-start engine
Innovative oil-filled (plastic molded) shocks
Injection-molded tie rod and turnbuckle
Anodized aluminum upper deck
Cougar GP2 2.4GHz radio system
Heavy-duty steel dogbones
Reinforced front upper arm mount
Adjustable belt tension cam
High performance metal manifold
Dual chamber tuned exhaust pipe
Molded receiver and battery box
Roll bar
Wheelbase: 10.2 in (260 mm)
Height: 5 in (125 mm)
Weight: 52.5 oz (1500 g)
Available: Now
TTRD1801 Nitro TS4n Plus 3.5 Touring Car 2.4GHz RTR-Red. . . . . . $229.99
TTRD1803 Nitro TS4n Plus 3.5 Touring Car 2.4GHz RTR-Orange . . . $229.99