While the racing segment of RC gets a lot of attention, the single largest segment of RC is the bashers. These are the folks that hang out at the local school yard, construction sites, or just fool around in their backyard. Bashers account for over 80% of all RC sales, yet you hardly ever hear from them. They hang out with their friends, and in groups around the internet. These are our top picks for bashers, organized by budget.
Economy Gifts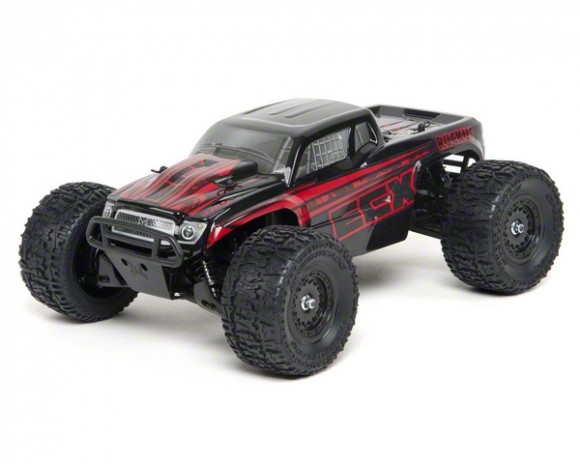 ECX Ruckus 1/18 4WD Monster Truck RTR ($99) – This truck comes ready to go with everything you need, including the batteries for the radio. It comes with a good 2.4 ghz radio system, and the bottom access battery tray will mean easy battery swaps when you're out in the fields. This comes from the guys at Horizon Hobby, so you know you'll get great support if you need it.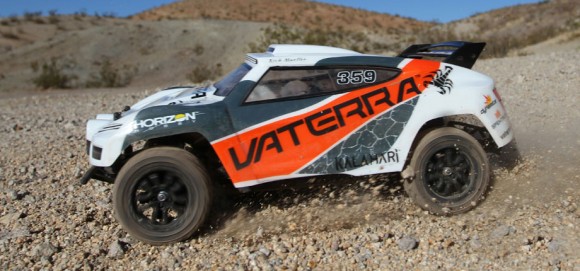 Vaterra Kalahari 1/14 4WD Desert Raider ($149) – The Kalahari by Vaterra is a 1/14 brushless 4wd offroad truck. It has a chassis dust cover and waterproof electronics so it can be run in the harshest of environments. It also has some meaty tires and a Spektrum radio. Not a bad combo for $150.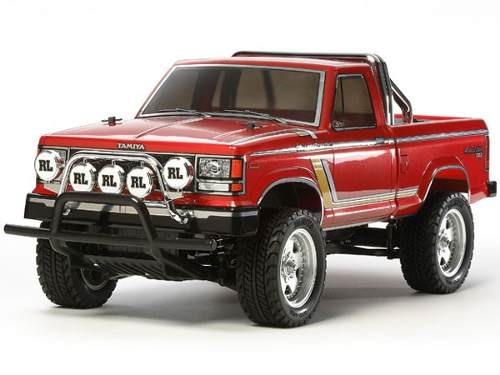 Tamiya cc-01 Landfreeder ($180) – The Tamiya CC-01 is a great scaler kit. This is the newest version of the CC-01, and it comes with a body reminiscent of 1980's style. It comes almost ready to run. Just add a servo, a radio system and batteries and you're off to your favorite trails.
Middle-of-the-Road Gifts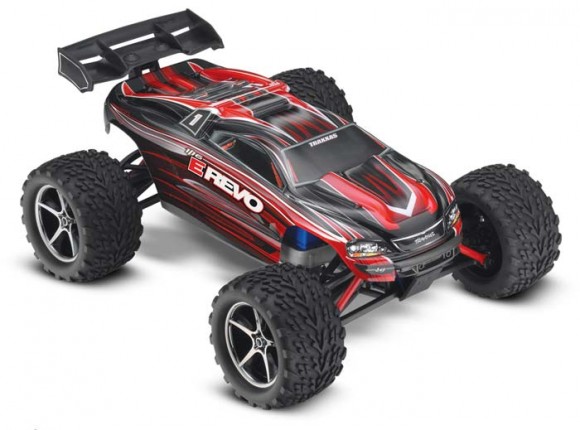 Traxxas Mini E-Revo ($215) – This 1/16th scale 4×4 Monster Truck comes ready to run with everything you need out of the box. These are perennial favorites in the basher community. One of the things that makes this truck so much fun is that it comes with the same 550 sized brushed motor as the 1/10 2wd Slash.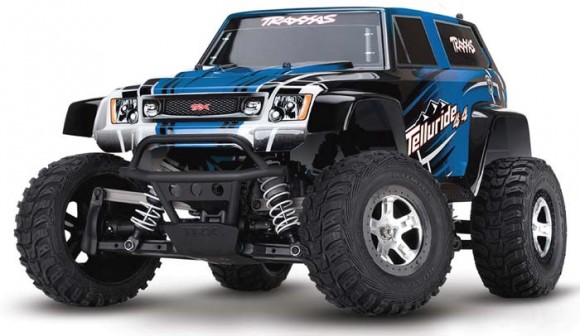 Traxxas Telluride ($300) – The Telluride is 4wd and comes with the Traxxas TQi 2.4 Ghz radio system. It comes with a brushed motor, but is brushless ready with its metal gear transmission and Lipo ready ESC.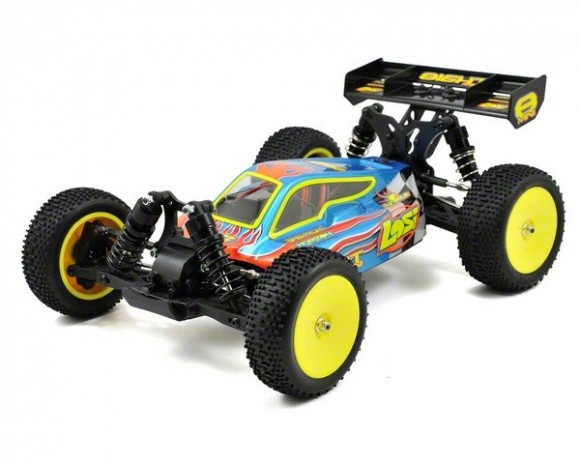 ADAM DRAKE LIMITED EDITION 1/14 MINI 4WD BUGGY ($259) – This Mini 8IGHT comes with a limited edition Adam Drake paint scheme to better separate you from the competition. The Mini 8IGHT comes with everything you need to get started, including a transmitter, rechargeable NiMH battery pack and charger.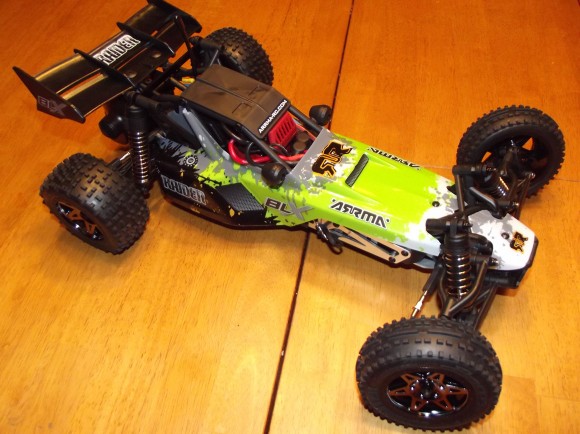 Arrma Raider BLX ($350) – We've been testing this buggy ourselves for the past few weeks. Look for the review soon. It is at home in the loose stuff; sand, loose dirt, etc. It comes with a 6 cell Nimh battery which offers plenty of punch. But strap in a 2-3S Lipo and watch it really fly.
Bottomless Budget Gifts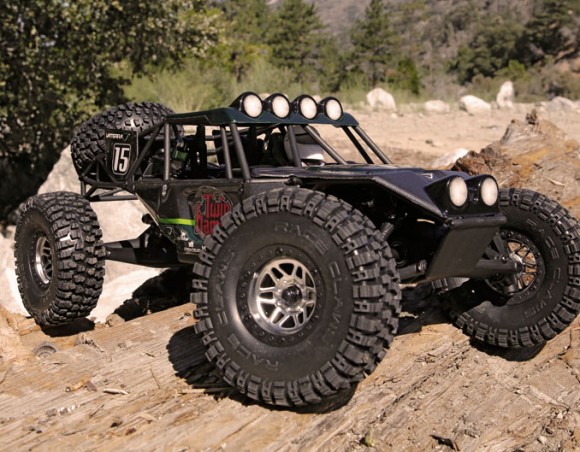 Vaterra Twin Hammers ($400) – This truck features a two speed transmission which you can shift right from the radio. In low gear it'll tackle the roughest terrain you can throw at it, and then with the flip of a switch you have a 30+ mph racer. The scale looks are also very appealing.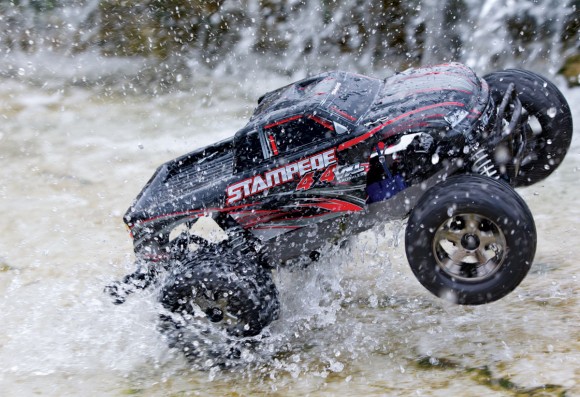 Traxxas Stampede 4X4 VXL ($460)- The undisputed king of backyard fun, the Stampede 4×4 VXL is a must have for the serious basher. It has it all. It's wareproof, 4wd, brushless, durable, and just a big 'ol box of badass squeezed into a 1/10 monster truck.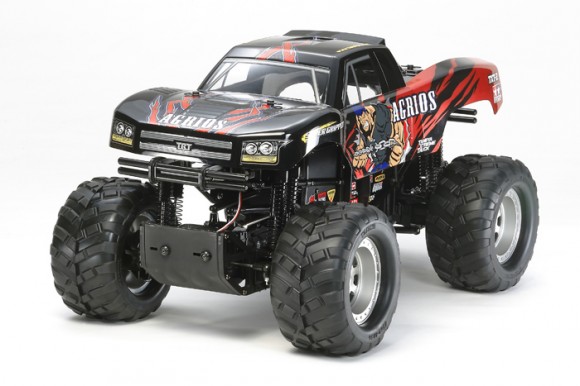 Tamiya Agrios 4×4 Monster Truck – TXT-2 ($479) – Nothing says "Basher" more than a hulking monster truck. Tamiya's TXT2 is the latest revision in their line of shaft drive solid axle monsters. With a few upgrades, its sure to be the talk of the neighborhood.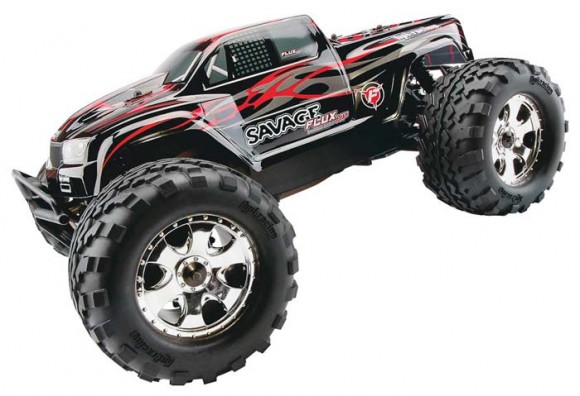 HPI Savage Flux HP ($639) – The Savage Flux HP is guaranteed to wow you and your friends! Powered by the awesome Flux Tork 2200 motor and twin battery packs, you will be pulling wheelies at the twitch of a finger, and getting air like nobody's business!
Click here to go back to the Gift Guide Category Index