We at RC Soup are mostly what you'd call "electric guys". Most of us have run nitro in the past, but with the advancements in brushless and lipo technologies, the reasons for choosing to run nitro seem fewer and fewer (at least for us). Electric cars wouldn't be where they are today without quality batteries and chargers. The Lipo market is endless, and there seems to be a new one on the market every other day, so here we are focusing more on the charging side. We also through in some power supplies for the guys that want to run a DC charger. Below is a list of some best bets this holiday season, organized by budget.
Economy Gifts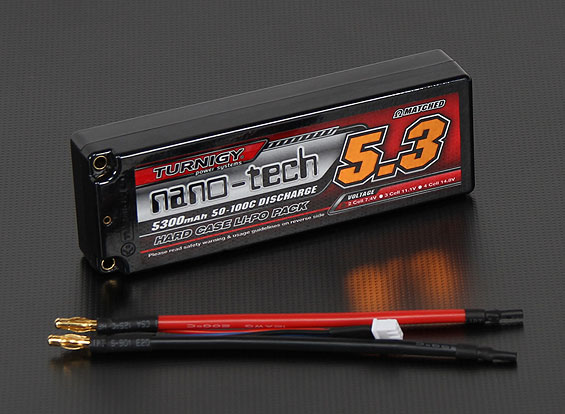 Turnigy nano-tech 5300mah 2S Lipo ($33) – At under $35 this Lipo battery and other nano-tech's are our choice for the economy budget. Plenty of power and runtime for not much money. It's probably hard to buy a decent Nimh pack for this cheap (admittedly I haven't priced them out in some time).
Hitec X1+ AC Plus Charger ($62.99) – The Hitec X1 AC Plus battery charger goes everywhere you go. Capable of charging all battery types, this charger is the affordable and portable answer to keeping your batteries charged and ready for action. The 50-watt X1 AC Plus will charge all your batteries at rates from 0.1 to 6 amps, using either 11-18V DC or 100-240V AC power sources. Designed to charge NiMH, NiCd, LiPo, LiFe, Li-Ion and Lead-based batteries, the X1 AC Plus is the perfect charging solution for your RC hobby.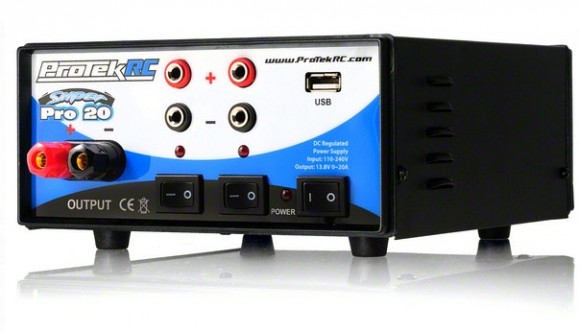 ProTek R/C "Super Pro 20" DC Power Supply ($72.99) – While not a charger, we're listing power supplies here too, as most high end chargers require them. This one from ProTek offers 20A of power with 3 different outputs and a cool USB jack for charging your phone. This is the power supply I currently use and is great for most users, and budget friendly.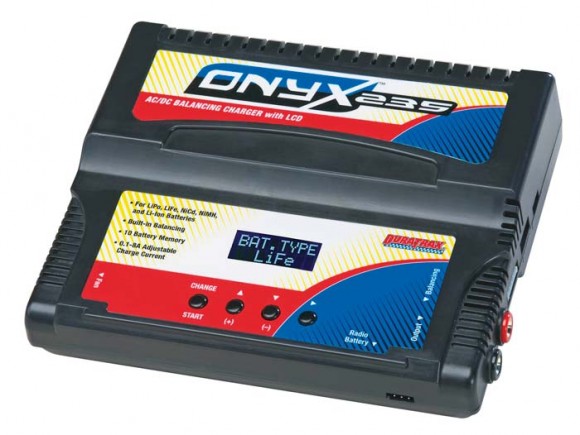 DuraTrax Onyx 235 ($89.99) – With a charge rate of up to 8A, a built in balancer, and a usb jack for charging phones this is a great charger for the money. It does most everything you need and for under $100.
Middle-of-the-Road Gifts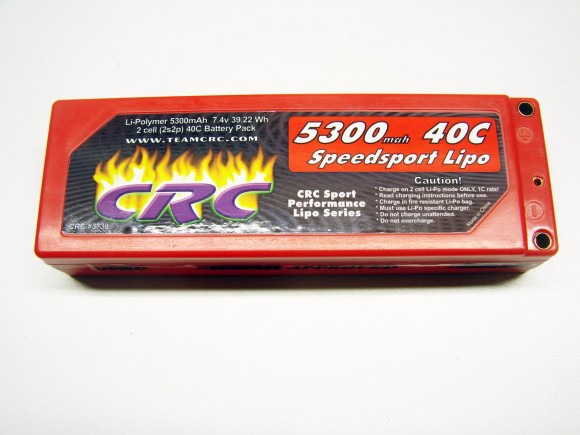 CRC Speedsport 2S 5300mah/40c Lipo  ($54.99) – For a good middle of the road budget, we highly suggest the CRC Speesport 5300mah Lipo. It recently won our coveted Golden Ladle Award. It delivers plenty of power, and ours here are still going strong after who knows how many cycles.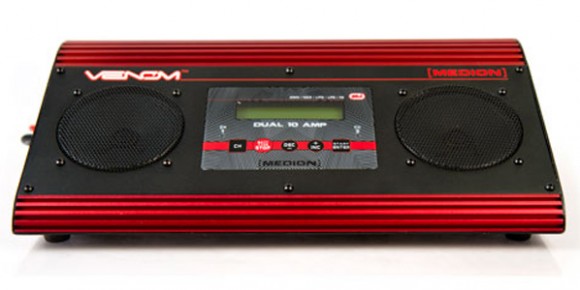 Venom Medion Dual Charger with Audio Speakers ($119.99) – Get the party started with this charger from Venom. Sporting dual 10A ports for charging 2 batteries at once, a USB port, and speakers with a Line-In jack to play your tunes this charger is sure to be a favorite in the pits. It also includes a USB powered LED light.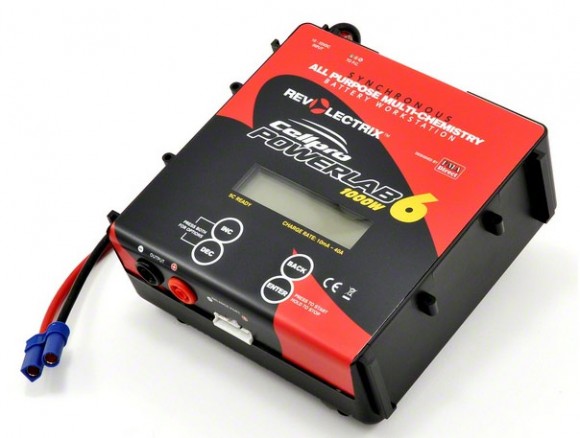 Revolectrix Cellpro PowerLab 6 Battery Workstation ($175) – The Cellpro PowerLab 6 is not just another charger on the block. In fact, it is not just another charger at all. It is an all-encompassing battery management and analysis tool. It is compact, powerful, and easy to use. It has charge rates range 10mA to 40A.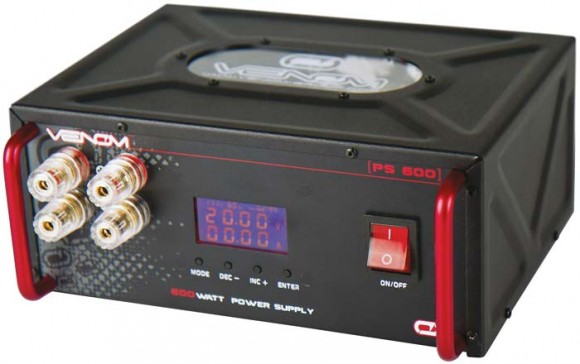 Venom PS 600 Watt Dual Output Power Supply ($199) – Capable of pushing out 40A of power, this power supply delivers with it's dual outputs and rugged styling. This is a great mid level power supply capable of meeting most charging needs.
Bottomless Budget Gifts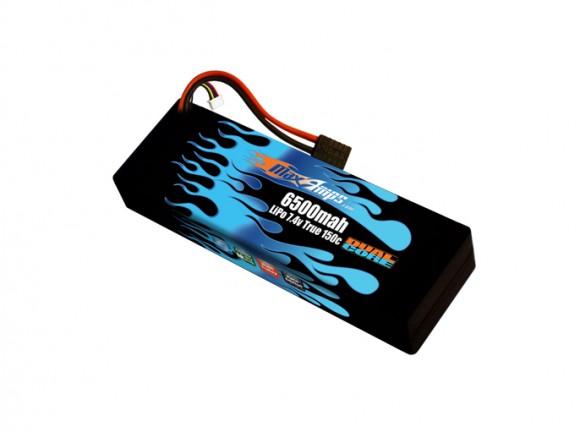 MaxAmps Hard Case Race Edition LiPo 6500 2-cell 7.4v Dual Core Battery Pack ($139) – The Race Edition line from MaxAmps may be a bit more expensive than others, but they give you a few perks. They give you the ability to pick your connector, balance lead, and even the color of the decal on it. They also claim to be 100% waterproof and come with a lifetime warranty and free lifetime "Re-Wraps" (new decals and shrink).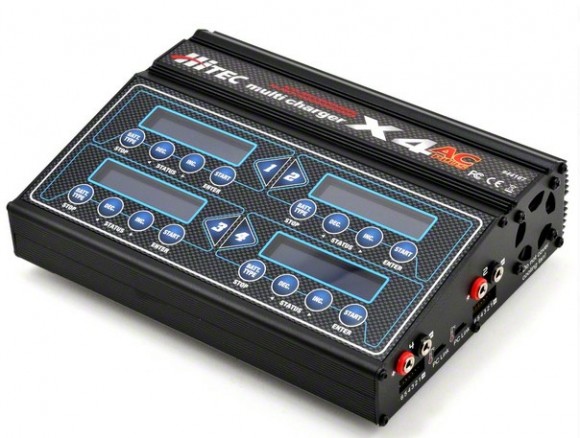 Hitec X4 AC Plus ($209) – Hitec has raised the bar on the X4 and equipped it with a built-in AC power supply. Each port of the X4 AC Plus can handle up to a 6S Lithium pack and can charge up to a rate of 6A. Charge 4 batteries at once!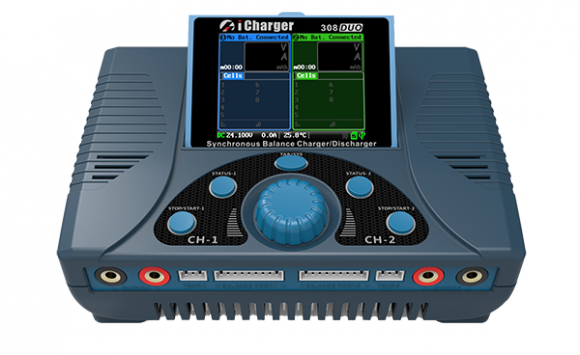 Junsi iCharger 308DUO ($269.99) – 308DUO uses advanced high current and high-performance synchronous buck-boost DC/DC converter technology to deliver 800W per channel and up to 1300W of total charging power in Synchronous Mode, combined with a maximum charge/discharge current of up to 30A per channel and two channels up to 50A in Synchronous Mode!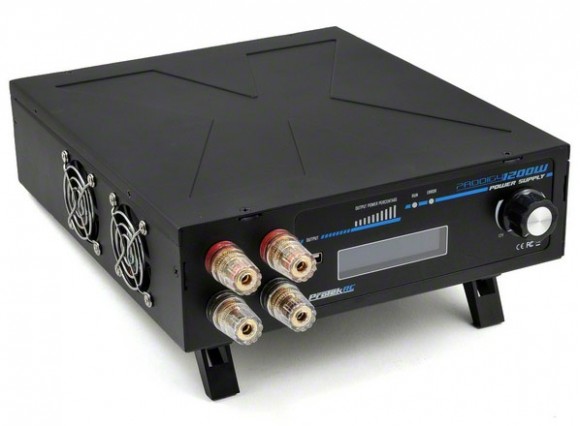 ProTek R/C "Prodigy 1200W" Power Supply ($269.99) – This beast was just announced so we can't provide any details as to it's reliability, but if power is something you crave, this certainly has enough of it – Capable of pushing up to 60A. Get some!
Click here to go back to the Gift Guide Category Index