The On-Road R/C category is quite large. There are basic bashers to run around on the street. Then there are super scale drift cars. We also have the purpose built high speed machines designed solely to break a certain speed barrier. Lets not forget the carpet racers. With such a wide category, we kept it rather simple (we lumped them all into one). These are our top picks, organized by budget.
Economy Gifts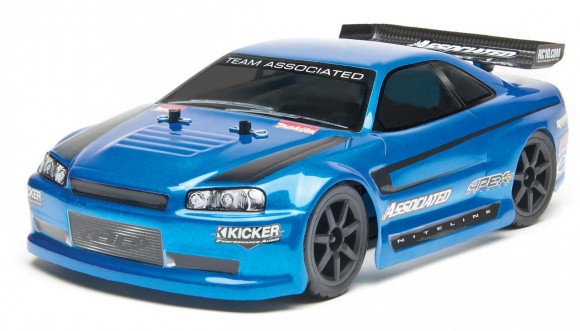 Associated Qualifier Series APEX Mini Touring RTR ($144.99) – The Apex Mini Touring Car is a fully assembled, Ready-To-Run electric 4WD touring car that includes a 6-cell battery, a battery charger and XP 2.4GHz radio system.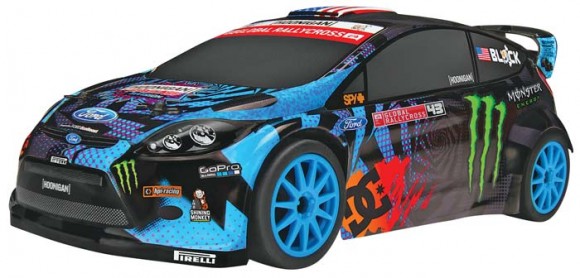 HPI Ken Block 2013 GRC Micro RS4 ($159) – The HPI Micro RS4 is powered by an HPI 180-size motor and features an electronic speed control, full time 4WD belt drive and waterproof steering servo. It's ready to blast down the road just like Ken Block's full sized Ford Fiesta H.F.H.V. from the world-famous Gymkhana videos!
Middle-of-the-Road Gifts

Tamiya TT Platform ($120-$250) – The 1/10 scale TT-01 and TT-02 platforms are designed for entry level kit builders. The cars available in this series offer highly detailed replica sports and racing cars known the world over. Their modular construction and high degree of upgradeability are ideal for hobbyists entering the world of Tamiya radio control for the first time. They are offered in a multitude of different bodies, so we didn't want to narrow it down to just a single version.
Tamiya M05 GoPro Monster SS Swift Kit ($159) – If you love the M-Series cars like I do, this little guy is sure to excite. The M-05 is a simple to build FWD (front wheel drive) machine, which allows for plenty of after-market parts to be outfitted as you grow with your skill.
CRC WTF-1 Formula 1 Car ($250) – This car hit the track just a month ago and is already taking the F1 world by storm. The CRC WTF-1 will surely be the car to beat in 2014 and we thought we'd recommend it so you can hit the ground running. We aren't 100% sure if it will be out in time for the holidays, but we figured we'd throw it out there just in case.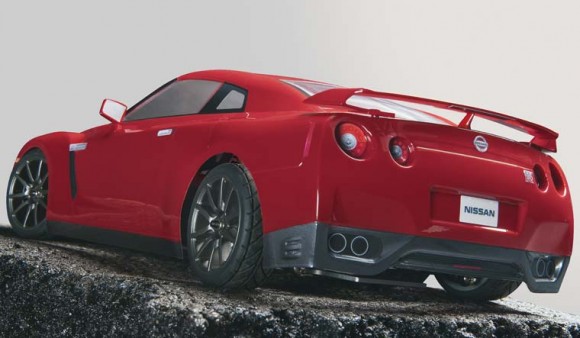 Duratrax Nissan GT-R Nitro 4WD 2.4GHz RTR ($299) – Durable and ready-to-run, it's a sweet on-road machine even for non-modelers. Check out the chassis and you'll find the kind of equipment that gets hard-core racers excited, too — like an easy-to-adjust pillow ball front suspension and 2-speed transmission with adjustable shift point.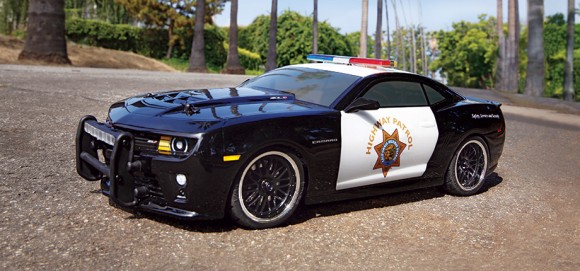 Vaterra CHP Camaro ZL1 Touring Car ($329) – Modeled after the 585 Bhp rip-snorting monster that is the 2012 Chevrelot Camaro ZL1, the Vaterra CHP® variant features an LED roof-mounted red and blue light bar along with a front mounted, lit push bar and comes ready to run with authentic CHP markings. With a 15T brushed waterproof system and a scale looking body this is based one the Vaterra V100-S platform, a neutral handling, 4WD shaft driven basis of fun and exhilarating performance.
Bottomless Budget Gifts
Team Associated RC10TC6.2 Factory Team Kit  ($399) – The RC10TC6.2 Factory Team kit builds on the very successful R.O.A.R. and B.R.C.A. national championship-winning TC6 platform and adds many performance-enhancing upgrades which take the chassis to the next level of performance.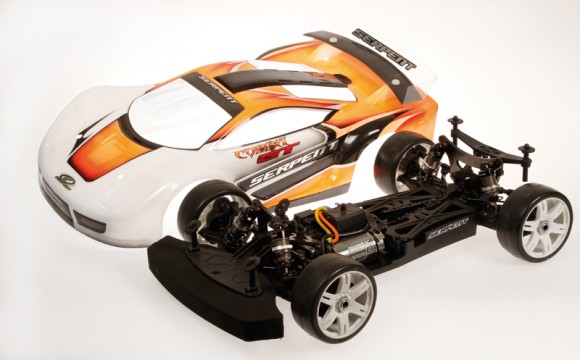 Serpent Cobra GT-e 1/8 4wd ($579) – Based on the Cobra (1/8 buggy) platform, the GT-e is designed for asphalt tracks and features many high end parts one would expect from Serpent; 7075-T6 aluminum chassis, Carbon Fiber shock towers, durable spring-steel drivetrain, three gear differentials, low longitudinal battery-boxes and a captured foam bumper. Can you say "Parking Lot Decimator"?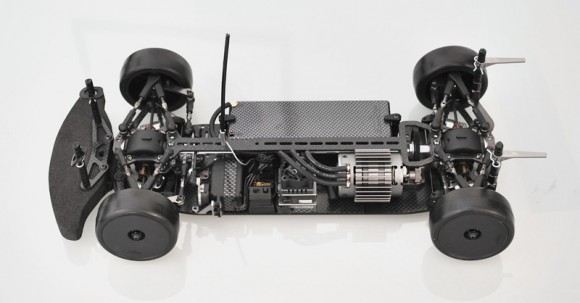 Awesomatix A700L USA SPEC 1/10 Electric Touring Car ($727) – Awesomatix has gone against the trend in current touring car design by utilizing many unique features designed to improve handling characteristics, instead of adopting properties from the current crop of competition. It's the car without "shocks" that's tearing up the US Touring scene. It's refreshing to see some innovation in the industry, but that does sometimes come at a price.
Click here to go back to the Gift Guide Category Index