In the past, we have focused primarily on the surface side of the RC hobby.  But with this holiday guide, we knew we couldn't ignore you flight guys. There's some pretty cool stuff for the air side of RC. Big props to our top air contributor Joe Vermillion for the help in selecting these items (most of us are exclusively surface guys on Team Soup). These are our top picks, organized by budget.
Economy Gifts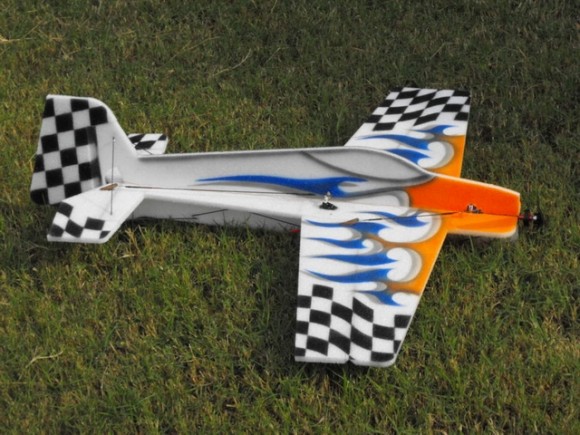 West Michigan Park Flyers McFoamy Airframe ($27.00) – The West Michigan Park Flyers McFoamy is the perfect entry point in to the world of hard core 3D aerobatics! When paired with the right electronics the McFoamy airframe is super stable and is just right for indoor flying as well a calm days outside in smaller places! The McFoamy is just the right airframe to practice those 3D moves with confidence! Cut from 9mm EPP foam the McFoamy is more than durable enough to engage in all of the low level maneuvers you want to learn without fear of gravity snatching you out of the air. If you or someone on your list is looking for hardcore 3D then look no further the The West Michigan Park Flyers McFoamy!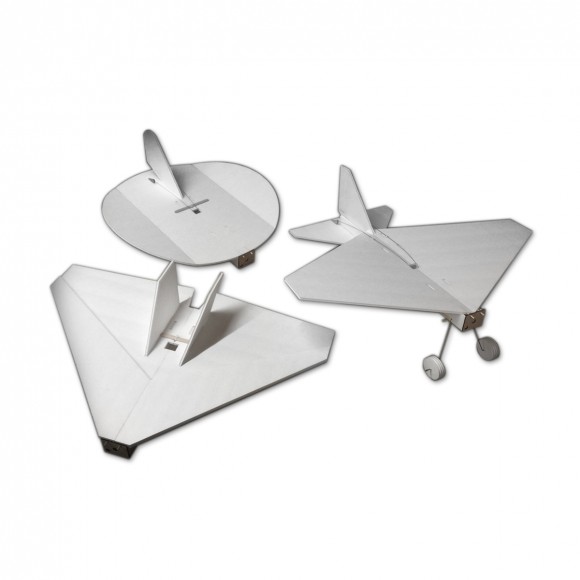 3 Pack Swappable Speed Build Kit by Flite Test ($33.00) – Ok so these kits are just cool! The entire airframe is made up of Dollar Tree Foam Board! What you get in this kit are three airframes, the FT Nutball, FT Flyer, and FT Delta. When coupled with the right electronics you will have a power pod that can be interchanged with all three airframes! All three have amazing flight characteristics and are hours of fun for everyone from the novice just getting a start with R/C aircraft to the experienced flyer/builder. And with them being constructed of foam board repairs are super cheap! And with that make sure you subscribe to the Flite Test Youtube feed for build videos,  instructional videos, and a whole lot of just plane laugh out loud fun!

Estes Proto X Nano Quadcopter RTF ($39.99) – If you are looking for the perfect stocking stuffer, the Estes Pronto X Quadcopter is it! Weighing in at just 11.5 Grams, it is the just the right size for everyone's stockings! Featuring a on piece PCB frame with working LED lights the Proto X packs a ton of fun in a tiny package! This Micro-Quad will prove hours of fun for everyone! And at just 39.99 why shouldn't every R/C Enthusiast on your list have one!
Middle-of-the-Road Gifts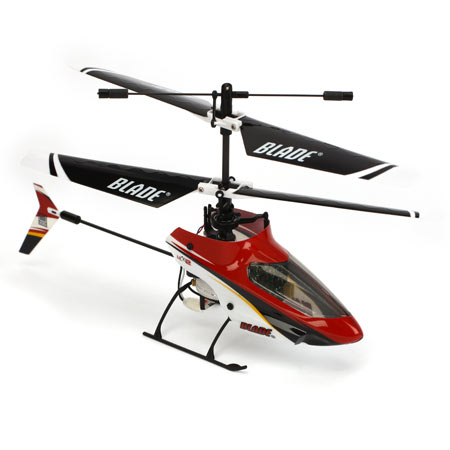 Blade mCX2 RTF ($99.99) – Blade's mCX2 RTF Heli is the perfect starting point for anyone interested in the world of R/C Helicopters! Its docile flight and small size make it the perfect fit for anyone to get their feet wet with Heli flying, or for the experienced Heli pilot something they can just fly around the house! The kids will have hours of fun "dogfighting" and chasing each other around with this great flying Micro Heli, and its light weight and durable enough so mom doesn't have to worry about the TV getting a new vent hole!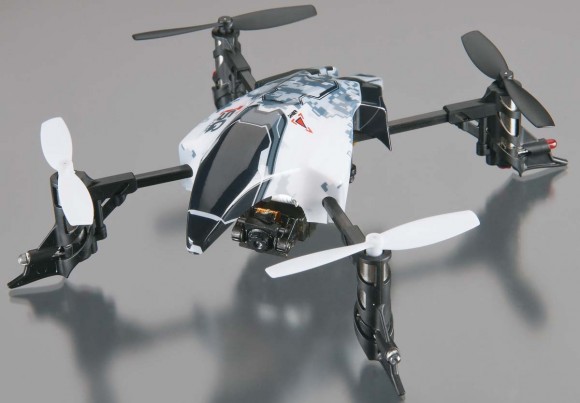 Heli-Max 1SQ Quadcopter V-Cam RTF ($130) – The 1SQ V-Cam adds several new twists to compact quadcopter flying fun. Its built-in digital camera lets you shoot aerial videos, with transmitter-activated ON and OFF. An LED illuminates each motor pod for exciting maneuvers after dark. And its TAGS-FX Sensor Fusion stabilization system — featuring a 3-axis gyro and a 3-axis accelerometer — corrects drift as well as unwanted movement in yaw, pitch and roll. New pilots enjoy unprecedented confidence…experts gain the precision to execute perfect maneuvers.
Ultra Mirco Icon A5 BNF ($159.99) – The Parkzone Ultra Mico Icon A5 is just a blast to fly! With its AS3X technology it flies like a much larger plane and is a piece of cake to handle with the Intimidate flyer. Its smooth flying and very stable airframe make it the perfect fit for quick trips to the field or even out of your own backyard! Although the Icon comes with removable landing gear its wheelhouse is ability to land and take off from water! This little guy is definatly a must have in your R/C Hanger!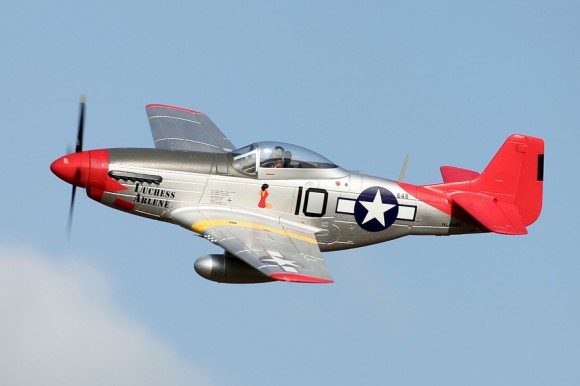 FMS P-51 RedTail Kit ($169.99) – I cant say enough about the FMS Line of WarBirds! This P-51 Redtail is just loaded with scale details, including, flaps, retracts, sliding cockpit canopy and much more. If you have your own Transmitter and 6 channel receiver you can literally  pick up this model from the hobby shop and go straight to the field! Every single thing you need to complete this build is in the box! Screw driver, Glue, everything! I was really impressed with the way this model flies, the scale lines and flight characteristics make for a trip down memory lane! You are simply not going to find a RTF Warbird in this price range that is any better then the FMS line! Enjoy!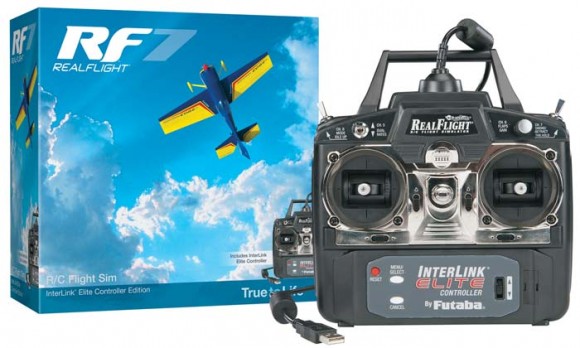 Great Planes RealFlight 7 ($170) – No two pilots are identical, so RF7 is available in 3 different editions to meet everyone's needs — and it's the only flight simulator that offers this many options. The software is the same, so regardless of the RF7 edition you choose you'll enjoy all of the realism and features that have made RealFlight #1. You'll also find new enhancements such as multi-level Challenges, Heads-Up Display, Training Aids, RealPhysics™ technology, superior graphics and so much more.
Bottomless Budget Gifts
Precision Aerobatics Addiction ARF ($259.95) – The Addiction X is the best "3D Trainer" on the market today! Quite simply if you are looking to make the leap into the 3D aerobatic arena then this Air Frame is a must have! Coupled with Precision Aerobatics IPAs Pro electronics package there is just no other airframe on todays market that can compete! The slow flying stability of the ADX are a perfect combination for those wanting to practice and hone their aerobatic prowess! You will be the center of attention at the airfield in no time at all with this 3D monster!
Carbon-Z Cub BNF by Eflite ($399.99) – This Cub is an awesome example of what our hobby offers in Bind and Fly Technology! With its scale details and large size this model is a great addition to anyones hanger. This Cub can also be fitted with floats for those of us that enjoy flying out at the lake! It has a very large flight envelope and is very easy to handle for the intermediate pilot and above.
DJI Phantom Quadcopter ($479.99) – The DJI Phantom is an outstanding example of a Ready to Fly camera Platform! This Quad comes with everything you need to get going. After installing the gear and props as soon as your batteries are charged you are ready to go. With its built in NAZA GPS system this Quad has the latest in technology and makes a fantastic FPV/Camera platform. You just cant go wrong with this one! With its GPS return to home features you can feel safe knowing that if there are any transmitter issues your Phantom will come back to you all on its own!
Click here to go back to the Gift Guide Category Index