Shopping for someone just getting into r/c? You've come to the right spot. The following vehicles and items are what we consider great items for newcomers to this hobby of ours. What qualifies them for this is being made by a reputable company that you will be able to get parts from a year from now, being a quality item from the get-go, and maybe just not as fancy as some of the other more expensive options. Everything here is beginner friendly.
Economy Gifts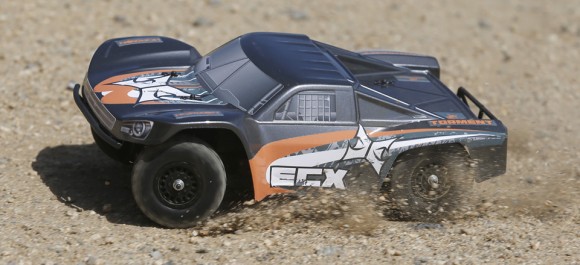 ECX Torment 1/18 4wd Short Course RTR ($99) – This little truck is 1/18 sized, but with 4wd, a powerful 380 motor, and glitch free 2.4ghz operation it is sure to be as fun as it's 1/10 scale cousin. The perfect car to blaze up and down the driveway and get your feet wet in the hobby.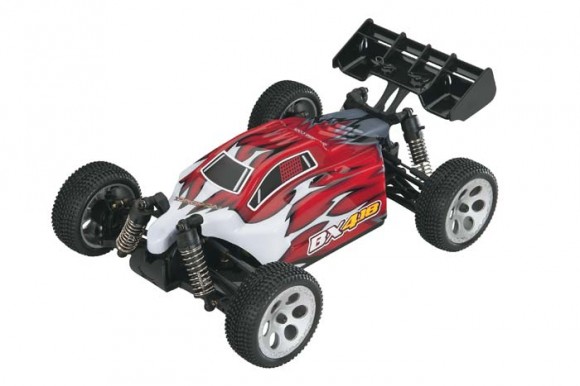 Dromida 1/18 BX4.18 Buggy 4WD ($99) – The BX4.18 is everything an off-road buggy should be: agile for weaving around obstacles; stable at high speeds, and fast — just for the sheer fun of it! Its open-wheel, outlaw design tells you it's ready for wherever you want to go, whether that's across a garage floor or over a jump in an outdoor off-road course. Get a BX4.18, and you have nothing to build, nothing to buy and everything you need to start your off-road rule right out of the box.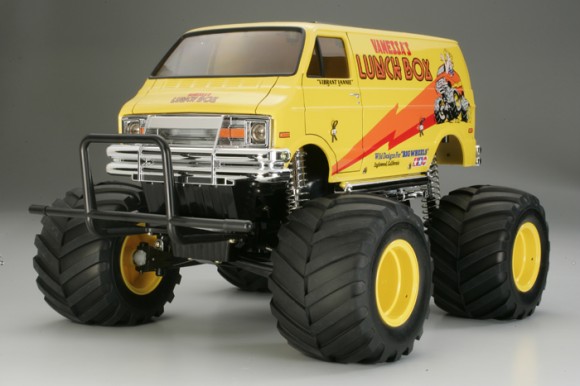 Tamiya 1/12 Lunch Box Kit ($119) – While the Lunch Box is not Ready to Run like most others on this list, personally I think building a kit is what make "hobby grade" r/c so much better than the junk you buy at Walmart. This kit comes with an ESC and motor. Really all you need is a cheap servo and radio and you are running. The Lunch Box is all about FUN!
Middle-of-the-Road Gifts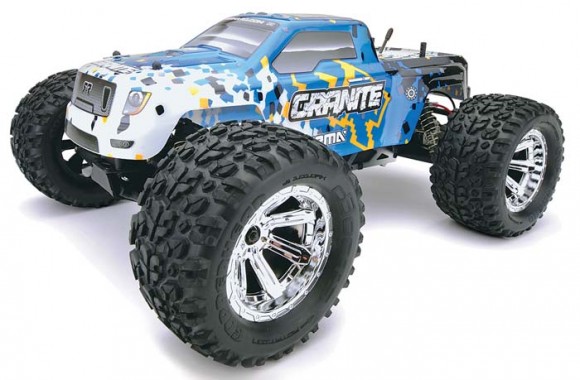 ARRMA 1/10 GRANITE MEGA Brushed RTR ($199) – Waterproof and 2.4ghz, this 1/10 monster is ready to hit the dirt HARD. If you are looking for a serious basher that can take some abuse and not murder your wallet, the ARRMA line is one to check out. The truck is lipo ready. It also has a full metal transmission so if you want to upgrade to big brushless power down the road, it's good to go.

HPI Racing E10 2013 Mustang Drift Monster RTR ($219) – The HPI E10 with a perfect replica of Vaughn Gittin Jr.'s Monster Energy/Nitto Tire 2013 Ford Mustang! The Ready-To-Run E10 from HPI Racing is an entry level 1/10th scale electric car designed for fun driving with realistic looks and performance, all at a low price.
Traxxas Robby Gordon Edition Dakar Slash ($249) – When it comes to bashability and durability. It's hard to beat the 2wd Traxxas Slash plaftorm. We have covered it endlessly here on RC Soup. I DARE you to search "Slash" in the search bar. It's a proven vehicle, and probably the best selling single model in the industry's history. This one includes the 2.4ghz TQ radio and comes with a battery and charger.
Bottomless Budget Gifts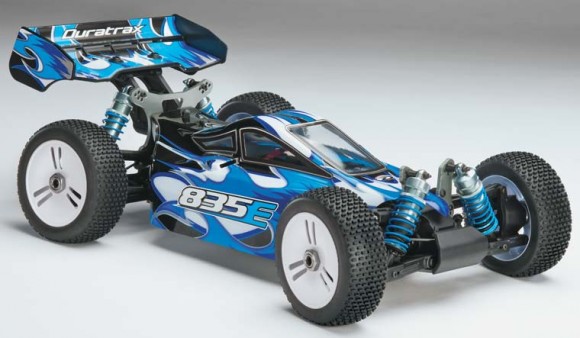 Duratrax 1/8 835E Buggy RTR ($399) – When it comes to going fast and hitting big jumps, no class of vehicle does it quite like 1/8 E-Buggy. Powered by 4S lipos to a high horsepower motor makes for ridiculous amounts of fun. The Duratrax 835E is competitively priced for this class. Most race kits are $100 more than what this vehicle costs and it is Ready to Run.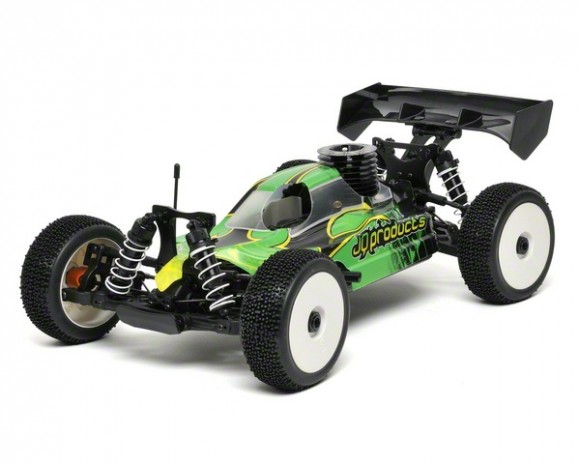 JQ Products THECar RTR ($399) – If you are looking to get into 1/8 Nitro racing, then it doesn't get much cheaper or easier than the JQ THECar RTR. It has a reliable engine that is upgradeable, quality Savox servos, and a 2.4ghz radio.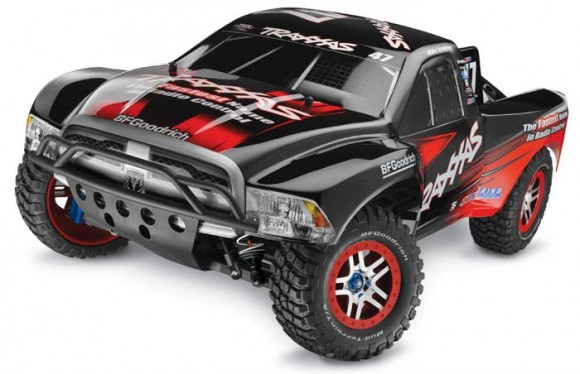 Traxxas Slash 4×4 Ultimate ($589) – The Slash 4×4 Ultimate is a great choice for someone looking into getting into r/c. It has the look of the popular Short Course trucks, the versatility of 4wd, a waterproof brushless system, and the Ultimate has the new Low CG chassis and better shocks already installed. If you decide to get into racing after starting with this platform, you are only a conversion kit away from having something competitive.
Click here to go back to the Gift Guide Category Index