Since the "Scaler" market is so absolutely enormous at the moment, and there are tons of folks offering very cool scale items, we figured we'd make this a whole category on its own. The parts listed are trick little items to make your scale truck look a bit more realistic. They don't really offer any performance advantages, they just pump up the cool realism factor. As with all categories, they are broken down by budget. Special thanks to Kidd Kaos for the help with this guide.
Economy Gifts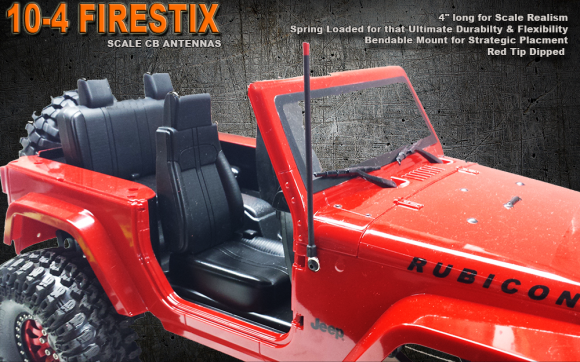 SuperShafty 10-4 FireStix Antennas
($9) – Get more of a Scale look for your rig with FireStix Antenna. They are 4″ long for Scale Realism, Spring Loaded for that Ultimate Durabilty & Flexibility, and feature a Bendable Mount for Strategic Placment
AARC License Plates ($10) – What better way to make your RC look real than to give it a set of tags? These are available for virtually every state in the US, and they are working on international plates as well.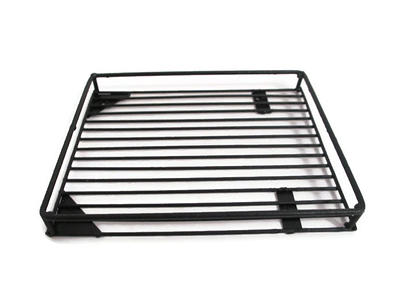 Scalerfab SCX10 Jeep Rubicon Roof Rack ($19) – Custom RC Scale Welded Steel Roof Rack for Axial SCX10 Jeep Rubicon that mounts using existing holes and hardware for top (hardware not included).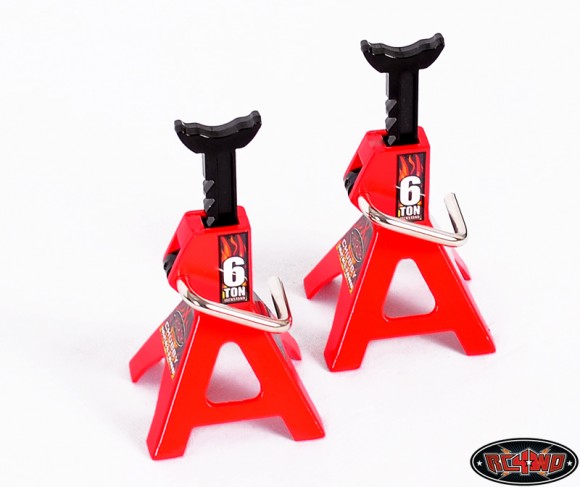 RC4WD "Chubby" Jack Stands ($20) – These are scale version of 6 ton jack stands. These are what you would put under your truck in your garage. Here's the kicker. These are completely functional. You can raise and lower them as you would on the real life version. Talk about realism!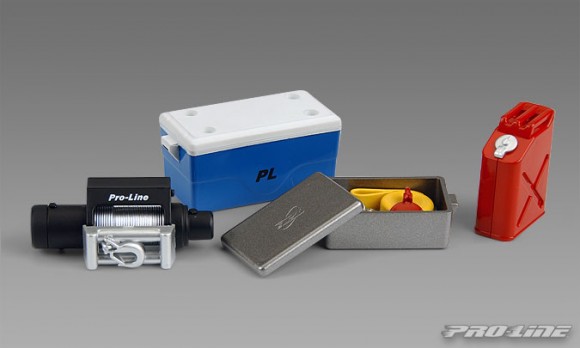 Pro-Line Scale Accessory Pack ($20) – Pro-Line racing offers several different scale accessory packs. Everything from scale coolers and gas containers to picks and shovels. These add that scale realism the people who love this genre of RC's are after.
Middle-of-the-Road Gifts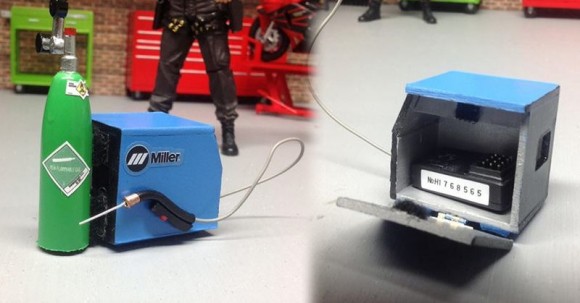 Open Welder for r/x placement with gas tank by Exclusive RC ($40) – This is just one of the cool items that Exclusive RC is making for the scale enthusiast. I like that it's also useful and hides the receiver! The antenna is the welder cord! Too cool!
Gear head RC 1/10 Trail Torch LED Light Bar ($53) – At approximately 4.25″ long, this ultra bright LED bar will fit nicely on your 1/10th scaler, and provide plenty of illumination for nighttime trail running. You can either plug it into an auxiliary receiver port for power, or use external AA or AAA batteries.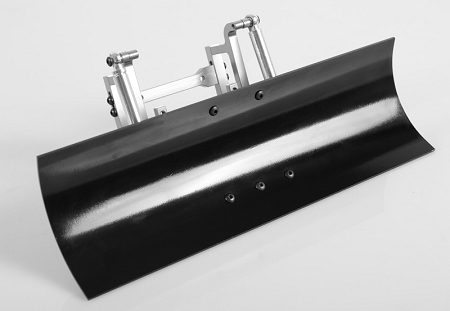 RC4WD Blade Snow Plow ($80) – Live in a snowy region, and looking for a way to stay warm while plowing your driveway or sidewalk? Pickup one of these snow plows for your scale truck! You'll never have as much fun plowing snow as you will with this. You'll need a servo to operate up/down function, and your sidewalk and driveway will be clear of snow.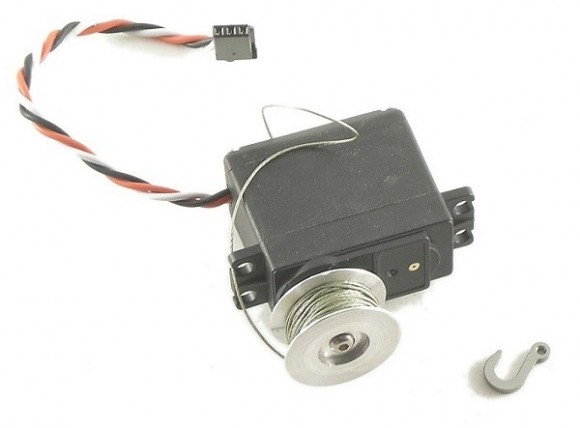 Locked Up RC RTR Servo Winch ($82) – Ever out on the trail, and you're truck is in a tough spot which you can't seem to get through? Do what the big trucks do, and use a winch! This winch is powerful enough to pull your truck up over an obstacle and get you back on the trail.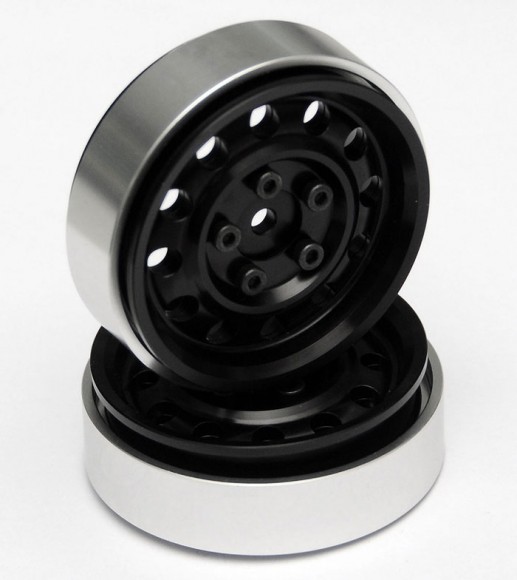 RC4WD Tango Down 1.9 Internal Beadlock Wheels ($109) – These military style aluminum wheels offer an internal beadlock, which adds to the scale realism. They also use an adapter for either pin or hex drive. This adapter bolts to the wheel in a realistic 5 lug pattern. You can use a center hub cover to hide the actual wheel nut, giving the illusion that the 5 lugs are what is holding the wheel on.
Bottomless Budget Gifts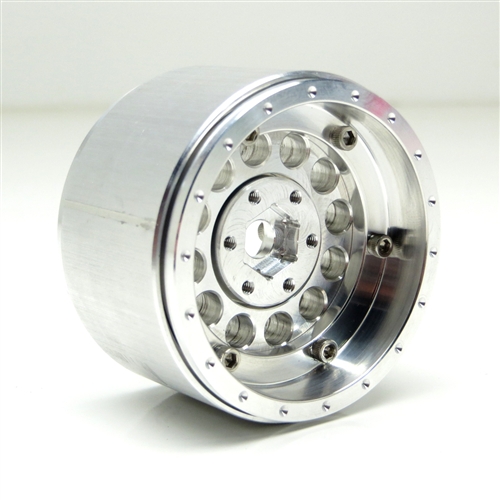 Gear Head 2.2 CAC EZ-Loc Beadlock Wheels ($140) – These aluminum beauties are slick. They are fully reversible so you can run wide or narrow tires. So depending on what you drive, you can decide which look is better for you.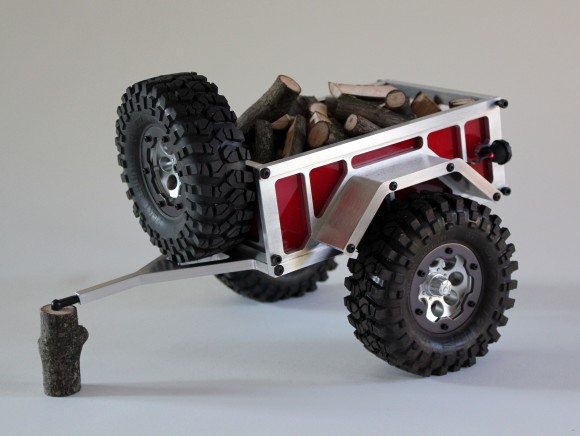 AJS Machine Off Road Trailer V2.0 ($169) – When it comes to scale items, there's only so much room to throw stuff on your rig (roof rack, truck bed, etc). Why not add a trailer to the mix? When it comes to trailers, none are as tough, rugged, or "blinged out" as the one from AJS Machine. Note that the price is for the aluminum parts only and you still need to provide your own axles, wheels, tires, and lexan inserts.

AARC Adventure Course Gate Markers ($90 – $170) – Plan on running your own G6 event? Or setting up a course for your club? Pick up these scale gate markers. Ranging in price from $90 for 1-10, to $170 for 1-20, all gate markers come with a scale 4×4 wood post, which is made of real wood.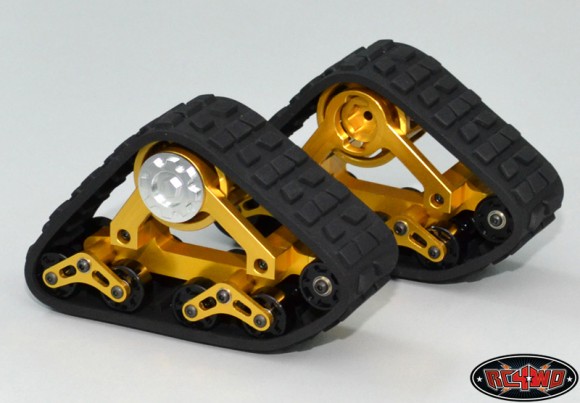 RC4WD Predator Tracks ($120-$400) – Have a scale truck and you want to go anywhere? Check out these Predator tracks. They use a standard 12mm hex, but you will need a fitment kit from RC4WD. They have kits for most of the popular axle styles. The main structure is CNC machined billet aluminum, and the tracks are rubber. You'll need one pair per axle, so if you want to use tracks on all 4 corners you'll need 2 pair, plus the adapter kits to fit your axles.
Click here to go back to the Gift Guide Category Index