Scalers and Crawlers aren't exactly the same thing, but they are close. A Scaler is generally a slow moving 4wd truck that is designed to look like a full size vehicle. You can go as crazy as you want with the details. People often use action figures as drivers, have scale camping gear on their rigs, and sometimes operational plows and winches (don't miss our whole section dedicated just to scale items!). Crawlers on the other hand are designed for traversing rocks. They are generally long vehicles, with a narrow wheeltrack. These are our top picks for gifts in the Scaler/Crawler category, organized by budget. Special thanks to Kidd Kaos for his help with this guide.
Economy Gifts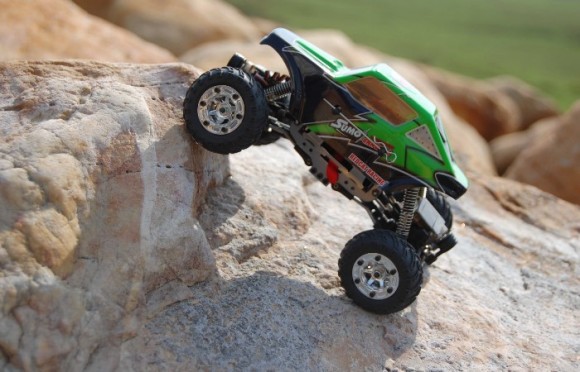 Redcat Sumo 1/24 Crawler ($115) – This tiny terror has independent 4 wheel steering and 4 wheel drive. It's good at crawling around tiny obstacles. It comes ready to go except batteries.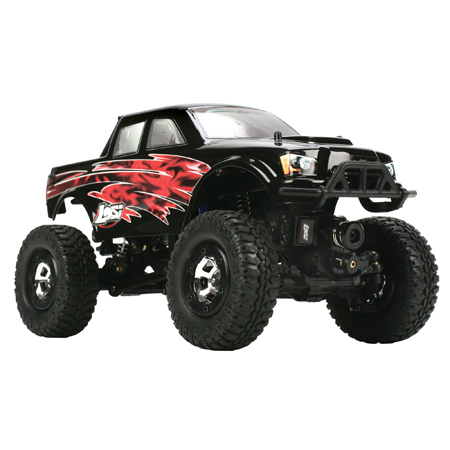 Losi 1/24 Micro Trail trekker 4×4 ($150) – This little guy doesn't give up any performance with it's small size. They pack a lot of punch for their size, and will go pretty much anywhere. These are ideal for mini crawling course in your rock garden.
Middle-of-the-Road Gifts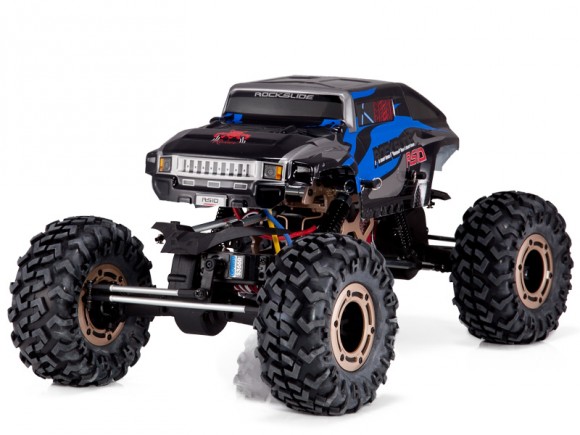 Rockslide RS10 XT 1/10 Scale Crawler ($220) – 4 wheel drive, 4 wheel steering, and durability are this crawler's top features. It is an excellent first crawler, with plenty of capability to get you over even the toughest rock pile.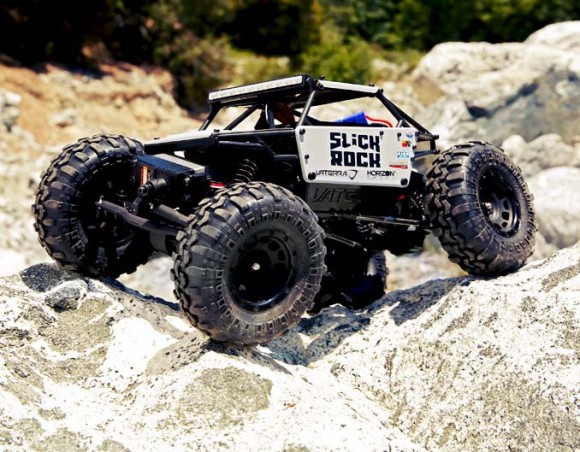 Vaterra Slickrock 1/18 Mini Rock Buggy ($249) – Featuring a Spektrum radio, real multi-link suspension, officially-licensed 1.9-inch Super Swamper tires, and waterproof electronics, this little 1/18 crawler is a great entry level rock crawler. With not much left to buy after the initial purchase, it would be a good start for anyone getting into the crawling scene.
Axial SCX10 Jeep Wrangler G6 ($300) – This SCX10 Kit has several upgrades over the previous versions. Starting with a specially designed Jeep Wrangler body with deleted rear fenders, it also features officially licensed parts from Poison Spyder, Icon Dynamics, and Maxxis tires. The SCX line is well proven in the scaler market, with tremendous aftermarket support. If your mind can conceive it, you can make it with the SCX10. Your only limit is your wallet.
Bottomless Budget Gifts
Jeep® Wrangler Wraith-Poison Spyder Rock Racer 1/10th Scale Electric 4WD RTR ($399) – The Wraith features a full composite tube cage, Trail Ready Licensed Beadlock Wheels, BFGoodrich Tires, topped off with a licensed Jeep body. It also has a nice scale interior. These are fun to crawl over rocks, and blast on the open terrain.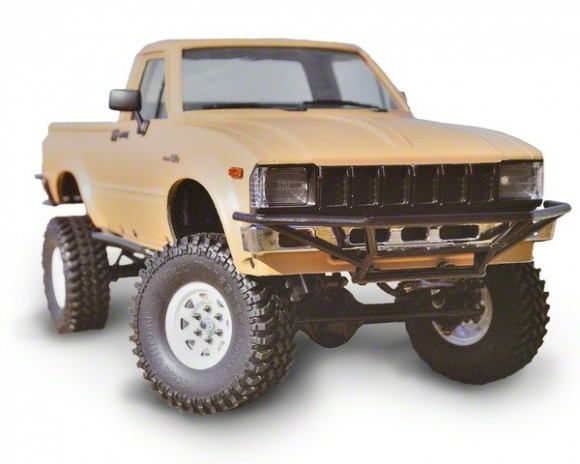 RC4WD TrailFinder 2 ($400) – You want scale? Wow. It features a ladder frame chassis, a 2 speed remote selectable transmission, a center 4×4 transfer case, leaf spring suspension, tube bumpers, skid plate…the scale items on this truck are immense. This is the ultimate scale truck.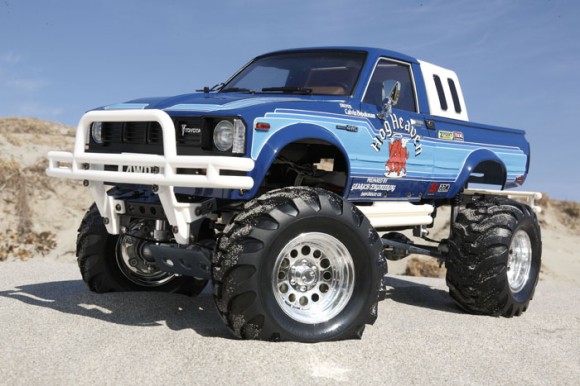 Tamiya Bruiser 4×4 ($749) – The original scaler. This rerelease from Tamiya brings back all the things you loved about it in 1985 and adds modern improvements that have been discretely incorporated to bring added fun and function. If you were into R/C in the 80's, I bet you wanted one of these BAD! It's as awesome now as it ever was. Maybe some day I'll find one wrapped under the tree (wink wink to any recent lottery winners that might be reading this -Kevin).
Click here to go back to the Gift Guide Category Index