The new Cougar KF is a professional, high performance 2WD racing buggy that has been designed especially for high traction carpet and astro circuits.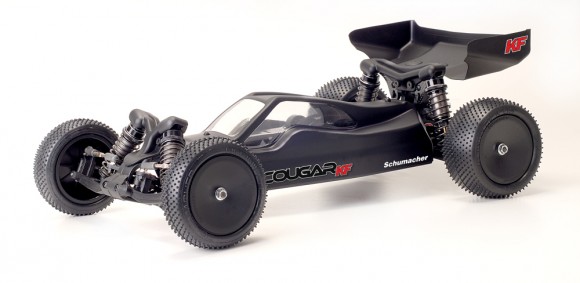 The key feature of the KF is its forward motor position that makes the car more responsive than traditional designs.

The Cougar KF is equipped with a low maintenance gear diff, efficient belt drive, industry standard 12mm hex front and rear wheels, lightweight carbon fiber chassis and Big Bore Shocks to soak up the bumps.
It also now sports Schumacher's new aggressive stealth black look, first seen on the superb CAT K1 4WD.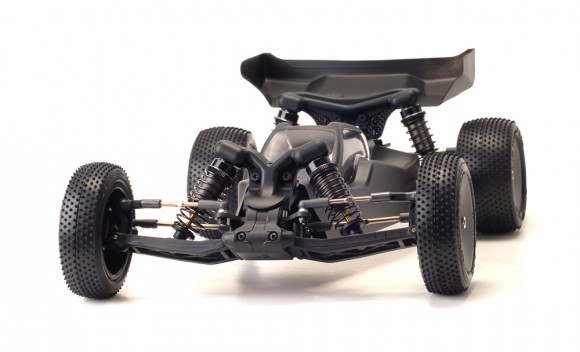 The new Cougar KF from Schumacher Racing, leading from the front.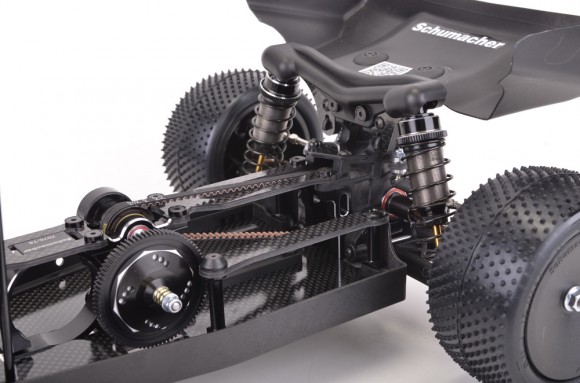 Due Mid/End November.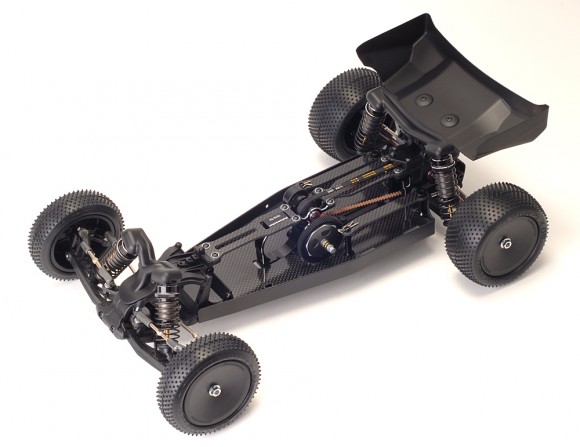 Front & Rear nut guards.  Look Cool and Protect your car and the track from damage.
Central motor layout offers superb cornering on high grip tracks.
Adjustable internal ratio to rotate the motor in the same direction as the wheels. Gives excellent jump control
Stronger front steering hub, with fine 'Kwik Klip' Adjustment.
Hi-Tensile, revised style silver turnbuckles.
12mm Hex Wheels with clean look and industry standard offset.
Molded side pods for superb dirt protection.  Fantastic dirt seal with no handling compromise.
2.5mm aerospace grade lightweight carbon fiber chassis & top deck.
Smooth twin pad vented slipper with easy access adjustment.
Single belt transmission with efficient low tension belts running on large CNC machined pulleys, gives super smooth, quick acceleration.
Optimum forward weight distribution with saddle packs or optional 'Shorty' layout.
Strong, rigid 4mm aero space carbon fiber shock brackets.
Stronger front bulkhead and bottom plate.
PTFE coated shock bodies – Hard, with a super smooth shock action.
Optional steel front skid plate – Reduces wear.
Pro spec 13mm big bore shocks with titanium nitride shafts, CNC machined 3 hole pistons with recessed 'e'clips, threaded collars, twin O ring sealing and diaphragm volume compensation.
Long front wishbones – Improved corner speed and super safe handling.
Unique motor clamp mount to fine tune weight distribution.
Excellent center line balance.
Fully optimized suspension geometry – Fast, consistent handling.
Maximum dimension wing. Superb airflow control and max downforce.  Enhances the new AirFlo Cab package.  New AirFlo Cab body shell for improved looks and handling.
Black anodized components for the aggressive stealth look.
Horizontally split transmission housings for easy diff access and maintenance.
Belt adjustment for correct tension.
Gear Differential with hardened steel gears and super hard outputs.  Excellent Diff Life!  Optional ball diff available.
CVA style driveshafts – Increased drive.
27 Rubber sealed, super precision ball bearings throughout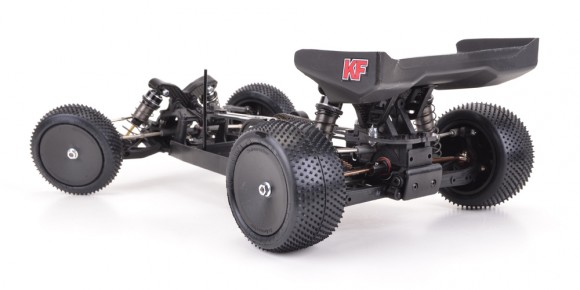 [youtube]http://youtu.be/uUOKTqJRIhA[/youtube]
Cougar KF Specification
Equipment Needed

2 Channel Radio
Motor
Servo
Electric Speed Control
Tyres
Motor Pinion
Lipo Battery

Power Source:
ELECTRIC
Model Type:
2WD, OFF-ROAD, COMPETITION
Length:
395mm
Wheelbase:
285mm
Width:
250mm
Top Speed:
40 MPH+