Recently we caught wind of another individual helping raise money for charity in the R/C industry. While not unusual for tracks or organizations to be doing this during the holiday season, this caught our attention. Team Durango's hotshoe Ryan Lutz was spotted on Facebook auctioning off his trophies from the past year to raise money for several charities. We figured this would be a great opportunity to get our next interview and get "The Inside Soup".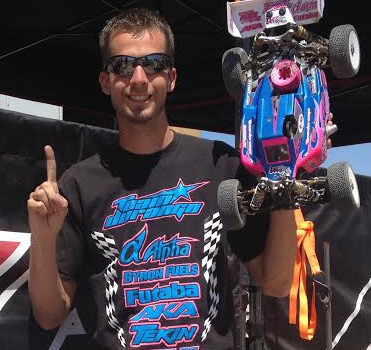 Thanks for taking the time to answer some questions, Ryan. Can you begin by telling us how you got started in RC? My father has owned a hobby shop most of my life so I have always been around the Hobby. I got started racing when I was 7 and have just never stopped.
What was your first RC? First RC was a Losi Jr T
When did you start racing professionally? I got my first partial sponsorships when I was 14. After Culinary school I did the R/C Pro Series in the Midwest (being from Ohio) and won the division. I then went to the finals in California that year (2005) and did well and got noticed by some of the companies. I received some offers and decided to race with Kyosho in 2006. 6 months later in the summer they asked me to go to a race and I couldn't due to work. So they said I could come work for them and have all the time off I needed to go to races. So that's how it started and a month later I had moved to California and started my professional career.
How do you balance family time and RC Racing? It's not easy. When I'm home I try to spend as much time with the family as possible but even then a lot of time is spent on the computer answering emails and questions. Also a constant rebuilding of cars for the next events. So the saving grace is that this is my career and thus the long trips away from home are justified by the means. But it for sure is hard being away from the wife and kids.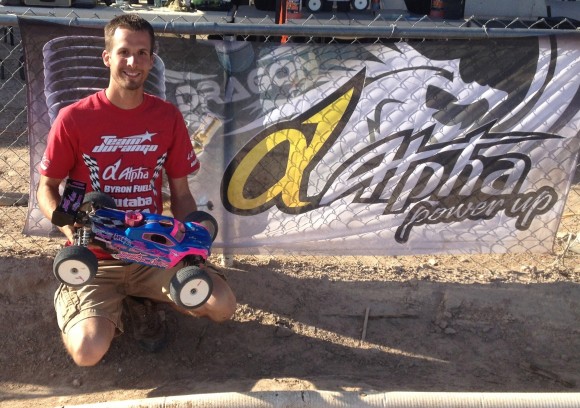 What's your favorite aspect of the hobby/sport? Outside of winning races, helping others would be what motivates me the most. I enjoy being able to give some knowledge to someone in need and the best feeling is when they are excited after their next time on the track because it worked well for them!
You offer a range of products under the Lutz RC brand, how do you decide what products to release? All my current products are from Alpha Plus. When Alpha offered to do a signature engine a few years ago for me they also said I could import them into the USA. At the time I was afraid to start a business as I had no clue how. But i'm glad they pushed me to do it and my product line has expanded to basically everything for the engine and exhaust systems. I also now carry the Alpha Clutch system and all it's components. So it's grown steadily and when new opportunities for new products present themselves I look at continuing to build the brand.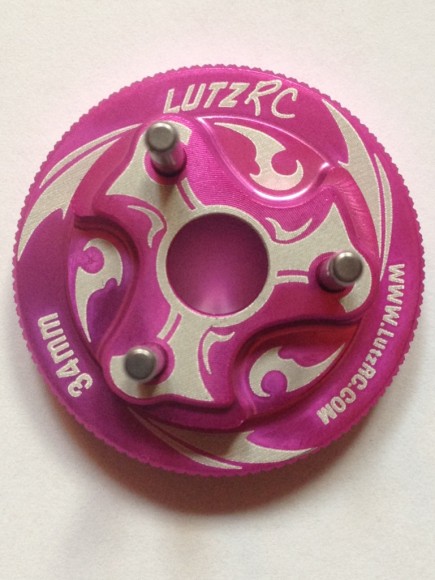 What was the first product you released? The first item was the Original Ryan Lutz edition Alpha Plus engine. It did way better than I ever could have expected for a Pink engine!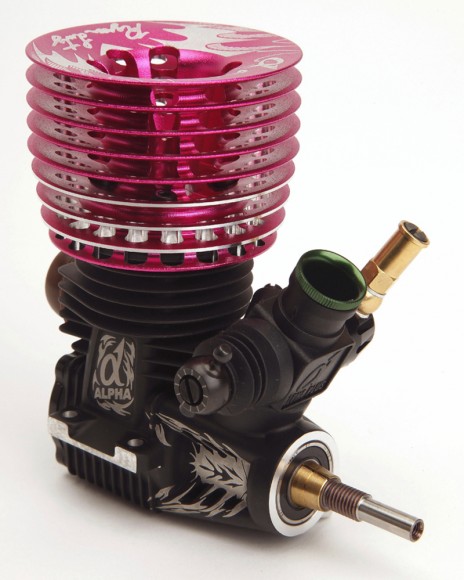 Do you have a day job other than RC racing and Lutz RC? If I had a day job outside of what i'm already doing I wouldn't be able to do what i'm doing currently. It is a full time job and then some and I feel like I put more and more on my shoulders every year. I consider my occupation as being part marketing, customer service, promotion, test guru, and then you have the small business owner and other things in the works! Keeps me busy for sure!
Do you have a favorite race? I would have to say the Psycho Nitro Blast. Huge track with gigantic wood jumps that generally gets completely blown out. Not many tracks out there like that these days and it's just such a fun track and atmosphere.
The short course class has been a boom for the industry. What do you think the next big class will be? I'm not too good at these types of prognostications. I think for now we will continue to see the resurgence of the 1/10th electric buggies as electronics and lipos have made them much more plug and play then ever before.
I don't know.. maybe we will be racing quad copters soon! 😉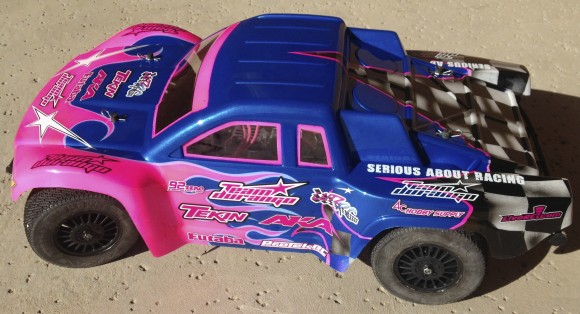 We see you signed again with Team Durango. What vehicle of theirs are you most excited to be racing next year? Are you involved with the R&D of future modifications? Didn't really sign with them again. It's more of a continuation of the good thing we have going. I have a 10 year deal and this will be year 4. I'm really excited for E-buggy this year. The new DEX408v2 has been excellent at my first events with it and I think i'm going to have a stellar year in the class. I'm also excited for the yet to be released New Nitro buggy. It's basically a complete overhaul from the last platform and in our testing we have been doing it should be an amazing buggy that's easy to drive fast for anyone.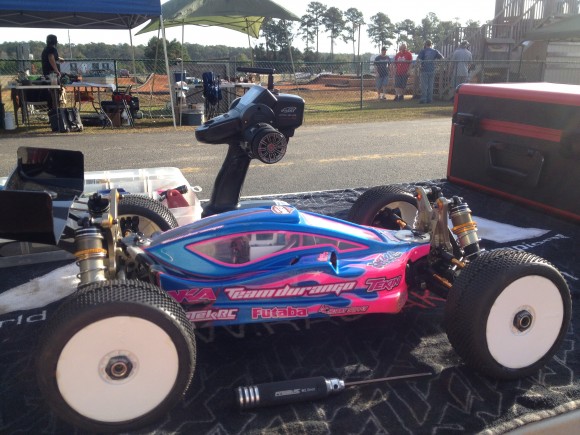 Can you tell us about the trophy auctions for charity? What was your inspiration? Have you done something like this in the past? The inspiration for doing that this year was from a gentleman at the OS/Futaba Nitro Challenge this year. I had mentioned how I just give my trophies to a local trophy shop or throw them away at the end of the year. (I move too much and don't have the means to store and transport them all). He said I should sell them on eBay for charity! So that's what I did and it was an amazing success. It raised over $1,250 for 3 charities and blew away my expectations (The Salvation Army, The Make-A-Wish Foundation, and Toys for Tots). I have in the past done a couple bodies for breast cancer research charity and they each got over $200. So it is for sure something I will continue to do into the future!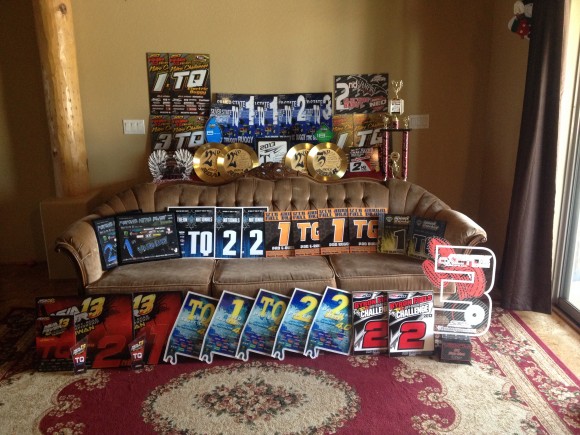 One final question, what is your favorite soup? Favorite soup is Broccoli and cheese! 😉