Full Throttle RC in Green Island, NY is at it once again and planning another off-road trophy race.  We ventured out to Full Throttle for their first off-road trophy race, the FREEZE (click for event recap)! The track is located near Albany, NY. It is an indoor clay off-road track in an old warehouse.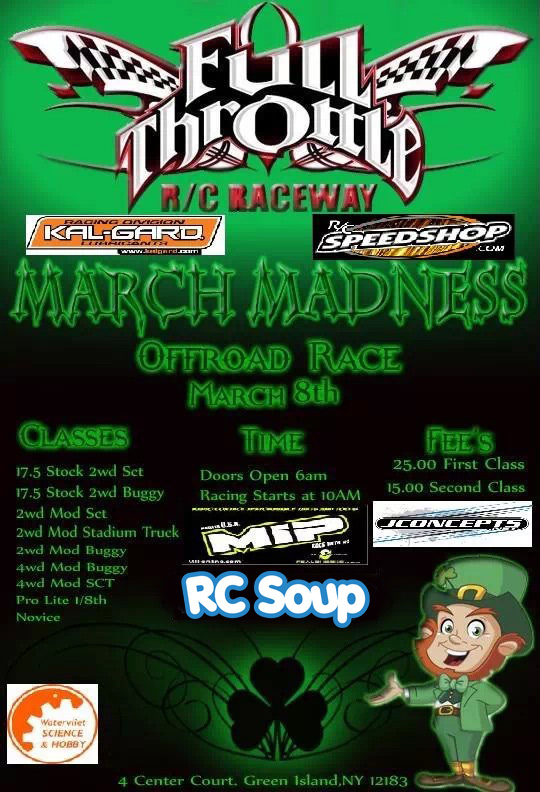 RC Soup is proud to be a sponsor of their next event, the March Madness offroad race.
The date is March 8th, 2014. Doors open EARLY at 6AM and Racing starts promptly @ 10AM.
Classes are:
17.5 2wd Stock Short Course
17.5 2wd Stock Buggy
2wd Mod Short Course
2wd Mod Stadium Truck
2wd Mod Buggy
4wd Mod Buggy
4wd Mod Short Course
Pro-Lite 1/8 Buggy
Novice
Other sponsors include:
Watervliet Science & HobbyMIP
JConcepts
RCSpeedshop.com
Kal-Gard
It's sure to be an awesome time. We'll be there… will you?