This is a follow up article from Paul Peterson. This will expand on what he talked about in the article at this link.
I had some feedback from people that are interested, but don't actually race these cars/trucks at their track. With that being said, here is a little more information.
As stated in my previous article, SC Modifieds and SC Late Models are mostly alike with the exception of the bodies and motors at some tracks. I personally race a Team Associated SC10, this is my preference. People at the tracks I race at have had success with the SC10, Losi XXX, Losi 22SCT, HPI Blitz, and Traxxas Slash. There are many more Short Course trucks you can use, but these do seem to be the most popular at the tracks.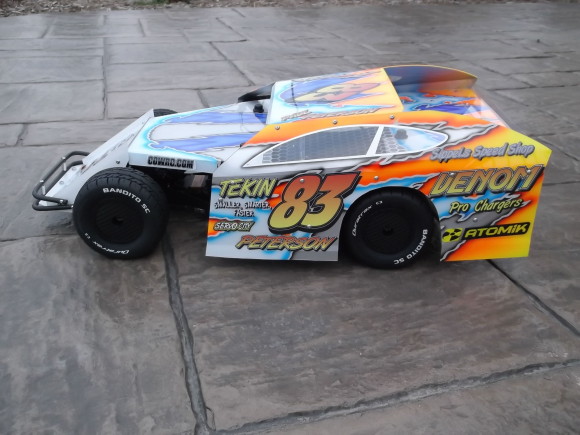 Keep in mind that what works on a given truck for a racing surface doesn't always equal the same results with another truck . At Attitude Raceway, in Waupun Wisconsin, it is a loose dirt track so your set up will be much different than if your raced indoors at Trackside Hobbies which is a hard packed clay oval. The differences between these two tracks will be pretty substantial . With Short course trucks you have to work on getting these things to turn. I have heard/read people saying these things turn like a dump truck. This is because they are off road trucks and they are designed to turn right and left. It will take some time and testing to make these turn to the left better.
As with any form of RC racing, drivers are really friendly. They may not give you their whole set up, but if you approach them and say what your problem is they will try to give you a few tricks to help you out. Generally they will give you setup tips; harder/softer springs, shock placement, etc.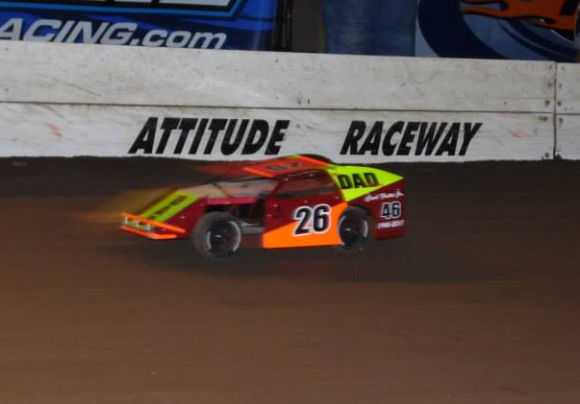 In the last article, I mentioned the SC Modified body makers. For the late Models we generally run the C&M Atomic SC body at our tracks, but I have seen a few Losi and Stalker bodies as well. The choice is really up to you based on whatever you like the look of. Here is a Photo of a C&M body.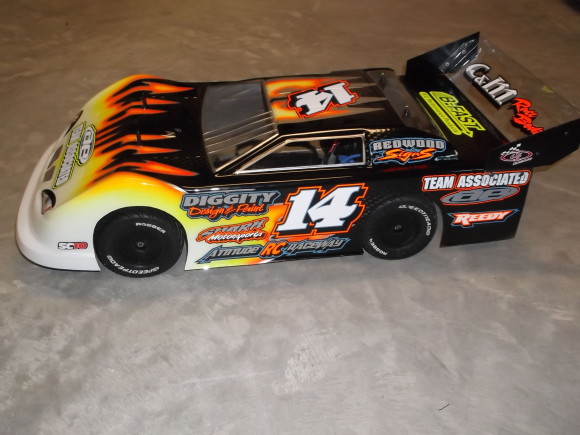 One of the best characteristics of these cars is that you don't need to have a dedicated loose dirt car and a dedicated hard pack clay car. In the other 10th scale Late Model classes you really need two completely different cars if you wanted to compete on both track surfaces. That's why most of those manufactures offer two different cars, which can add up in cost. This makes the SC Late Models much more affordable. Now don't get me wrong, you will have to make changes to run at a different track, but you just don't have to have multiple cars to do it if you don't want to and can still finish up front.
More wiggle room… The SC classes provide a lot of fun with door to door racing. We tend to run more cars together in these classes. They are meant to bang fenders a little bit with close racing. As many have said before, they are closer to real dirt oval cars by how they work or don't work sometimes. If you like real racing (where cars do rub a little), this is your class. I have seen other dirt oval 1/10th scale classes race and these cars seem to be afraid of touching each other. It is preferred to give room and let people by. Now with this in mind, yes it is true you should not hold people up if they are quicker than you. I am just saying in these classes we are more likely to give you less room and make you race for your position on the track. This alone is what may help people with the decision to try dirt oval. Remember, this is my observation and how I feel seeing many races. Everyone has an opinion in racing.. lol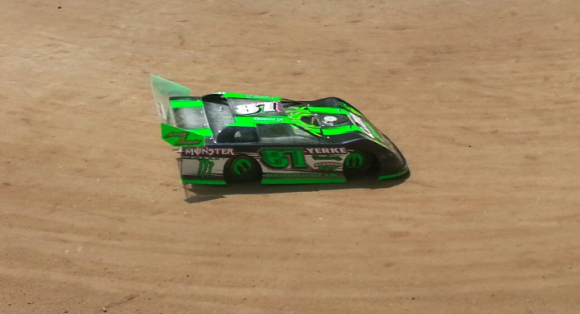 Keeping the cost down – If you really want to you can put a ton of money into these cars as well. Most cars can be competitive at about $400 plus battery and radio. If you like to put all the goodies into these you could have no problem putting $900 into one if you liked special paint jobs, custom wraps and the most expensive ESC and motor combo's.
Another newer class that has been turning up at a lot of places is the Street Stock class.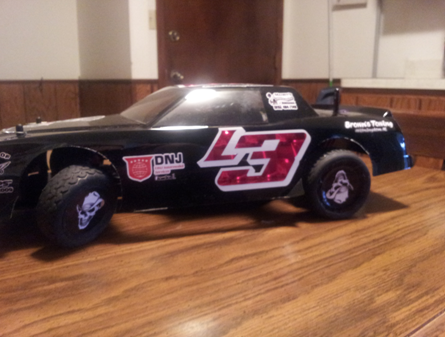 Some tracks also refer to this class as the Bomber class. This is basically a 1/10th scale buggy chassis with a 10th scale street stock resembled body on it. Just like you might see at a local full scale dirt track. McAllister makes great bodies for these cars. The tires are what makes the difference when racing oval cars. Many tracks have different rules based on tires, but for the most part the rules are pretty close.  We run 17.5 motors in our area but with some classes a few tracks might have a different motor rules and run 13.5 for high bite clay oval tracks. I am limited on the knowledge of these cars as this season will be the first season they are racing this class at Attitude RC Raceway. I am hearing that many people like the idea because they can take their 10th scale buggy and use it on the dirt oval. Again, without having to buy a dedicated oval car.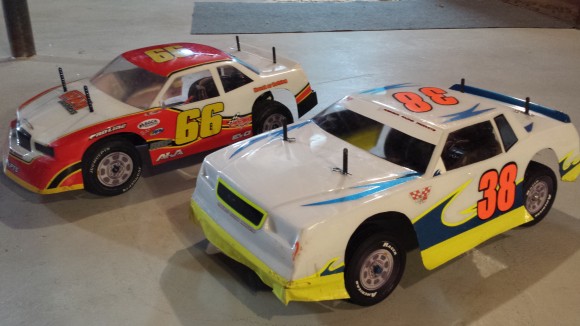 The best part about dirt oval and these buggy/truck based classes is that if you don't like it, you can always turn your cars back to off road. This is an awesome way to try something new. I am pretty sure you will end up liking it.