Serpent introduce the full kit of the Serpent 747-e version.
200mm wide racing car in electric powered trim using foam tires and TC body.
Key features
Carbon fibre chassis and topdeck
Aluminum motor mounts which doubles up as midshaft holder and rear anti-roll bar holder
Ballraced midshaft is mounted in seperate brackets to allow easy and fast spur gear changes
Very low steering servo position, with centrally mounted supports in alu/carbon structure
2 alu L-shaped topdeck supports with integrated
ballraced belt tensioners
Front and rear geardiffs, front and rear same
Ballraced anti-roll bars
Carbon fibre battery holders
Fully adjustable independent suspension
Low friction belts and precision made pullies
RCCX shockabsorbers
Front CVD and rear dogbones in Serpent Spring Steel
Low and wide front bumper
The upgrade set for the Serpent 747 is very popular and selling really well, so its time to make also the full kit available. Compared to a regular 1/10 scale touringcar, the handling is very different, much easier. As you will race with a wider car of 200mm and use foam tyres on wider rims. The 1/10 200mm cars are also overall stronger ( and a bit heavier) and can take the extra power you have with ease, without wearing out fast. Even when crashing the 200mm cars are more durable and can absorb more power.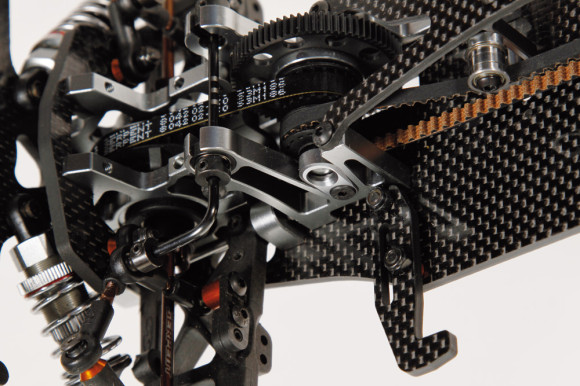 We recommend to use decent level 3S lipo, brushless motor less than 5000kV, combined with a strong 1/8 scale speedo.You can also use a brushless set from 1/10 TC touring, but it may not handle the traction created by the foam tyres, and cause thermal issue for both speedo and motor. We advice not to use it, or only at small tracks. At larger tracks for sure use the stronger 1/8 speedo and strong motor.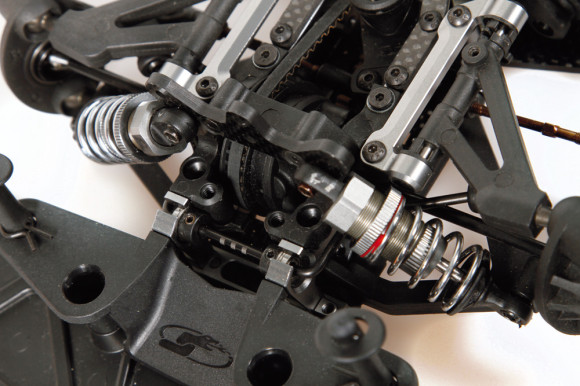 The set-up of the 747-e chassis remains very close to the gaspowered one, speed is amazingly fast, and silent. A manual and the set-up sheet are posted online on serpent.com
The 747-e can also be raced in 220mm/ GT format, using the wider 1/10 GT foam tyres and a GT body