#13120 MIP Pucks™, Drive System, Center, TLR SCTE 2.0, MIP Pro4mance™ Pack, Ten Rally-X
MSRP: $75.00
UPC: 691545131207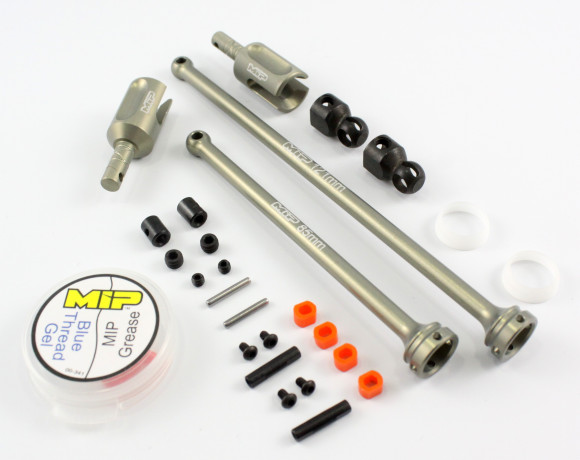 PRODUCT DESCRIPTION:
MIP Pucks™ Drive System for the  TLR SCTE 2.0, MIP Pro4mance™, and Ten-Rally is a low rotating mass center drive system made from 7075-T6 Aluminum. This drive system removes 40% of the rotating mass, resulting in higher acceleration and deceleration. Also with the addition of the MIP Puck™ system no longer will both bones and outdrives wear simultaneously, but the orange Pucks™ now takes the damage, and by replacing those every 20-30 runs the center drivetrain stays fresh!
#13246 MIP Pro4mance™ Super Diff Kit, All TLR 2.0, Losi SCTE, Ten Rally-X

MSRP: $17.50        
UPC: 691545132464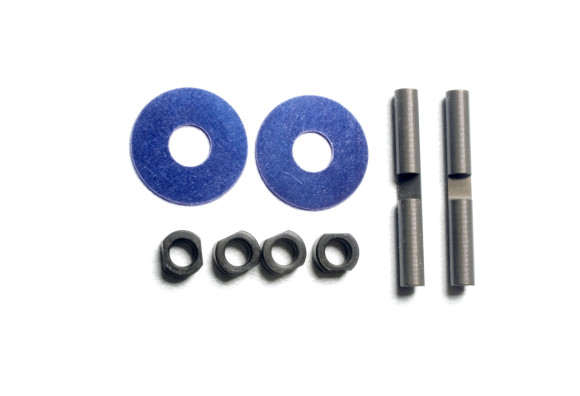 PRODUCT DESCRIPTION:
The MIP Pro4mance­™ upgrades have been tearing up tracks everywhere and have turned the Losi SCTE into a lethal MIP Pro4 Tuned Race Truck!  In order to retain that winning edge, MIP is proud to offer the MIP Pro4mance Racing Diff Rebuild kit. This kit is designed to be an upgrade to your Losi SCTE, TLR 2.0,  MIP Pro4mance™, and Ten Rally-X. Each component is manufactured in America using superior materials including lightweight, hard-anodized aluminum crosspins, hardened steel pin supports, hardened steel and stamped washers. These materials will increase durability and lifespan of the part, lower friction between parts and provide increased performance by lowering overall weight. Of course, like all MIP parts, everything undergoes the most scrutinous quality control and testing before they ever see your vehicle. Toss out those stock cross pins and washers and install items that rewrite the fundamentals of what a differential is truly capable of. Keep your truck running smooth, fast and on top of the podium!
Special note: This kit is designed to work with either the stock Losi diff case and standard shims, or for better performance use the updated Losi diff case #TLR332001.
Take a look at these other Race Proven Ten Rally-X Upgrades:
#12198 MIP 39 Tooth 1Mod Spur Gear, All TLR, Losi TEN-SCTE, Ten-Rally-X
#12199 MIP 41 Tooth 1Mod Spur Gear, All TLR, Losi Ten-SCTE, Ten Rally-X 
#13205 MIP Bypass1™ Team Tuned Kit, TLR SCTE 2.0, Losi SCTE, Ten Rally-X 
#13245 MIP Pro4mance™ #5-40 Aluminum Nuts, All TLR 2.0/Losi SCTE, Ten Rally-X
__________________________________________________________________________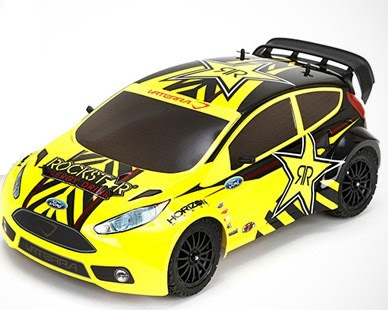 UPC# 691545141855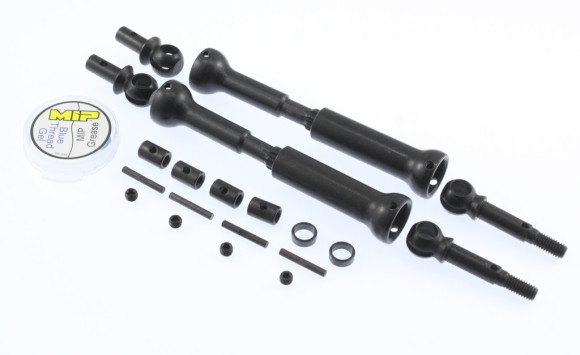 In Stock NOW – Bashing, Smashing, Thrashing, and Jumping is what the Vaterra calls for, and we are answering the call and giving it the MIP Axle makeover! Introducing the next step in the Vaterra evolution, MIP X-DUTY CVD™! The famous MIP splined X-duty CVD™ design that by both Traxxas and Axial owners have come to know and love is now available for all Halix and RallyCross enthusiasts! Get yours today and put your trust in MIP driveshafts!
__________________________________________________________________________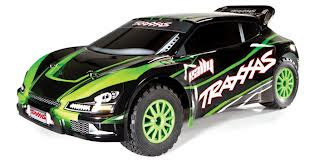 #10132 MIP X-Duty CVD™ Kit with Keyed Axles, Front, Traxxas Slash 4×4, Rally
MSRP: $75.00
UPC: 691545101323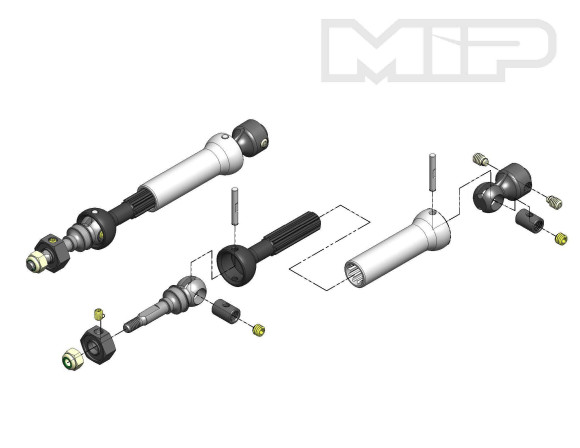 PRODUCT DESCRIPTION: Designed for those with a taste for speed and sheer power. No more twisted Stock Traxxas Plastic axles, with this new X-Duty Upgrade they are up for just about anything. MIP X-Duty CVD™ Drives are designed with a 5/8″ diameter CVD™ joint with 3/32 drive pin for added strength, and of course MIP's durability tested Spline Technology for smoother telescoping action.  And as always the X-Duty are made from high grade heat treated Carbon Steel and designed and engineered right here in the USA!
Also Available For the Rear:
#10130 MIP X-Duty CVD™ Kit with Keyed Axles, Rear, Traxxas Slash 4×4, Rally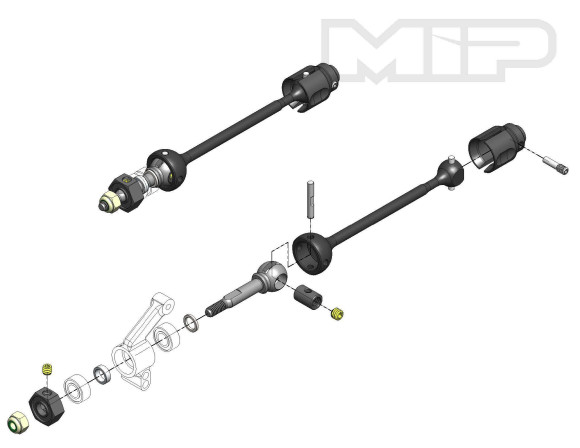 PRODUCT DESCRIPTION:
Traxxas is "The Fastest Name in Radio Control," and MIP has just thrust that catch phrase closer to reality! In the past, MIP has offered a range of axle designs including steel shaft CVD™'s and heavy steel splined X-duty's, for those that drive on the edge of insanity! But what is missing from MIP's ultimate line-up!? Well the answer to that question is easy, Race Duty!
MIP's all new Steel Race Duty line of axles are a CVD™ design bone with an X-Duty Axle for added strength but without the telescoping feature to shave off some weight. Race Duty Axles are designed for just that Racing, this pretains to 2 cell racing conditions and if need be mild bashing as well. Take your traxxas to the podium and don't keep pushing it to the edge.
Also Available in Steel Rear and Aluminum Front & Rear: