The racing action at last weekend's Futaba/O.S. Nitro Challenge is over, but the event itself will be one that racers will remember for some time to come.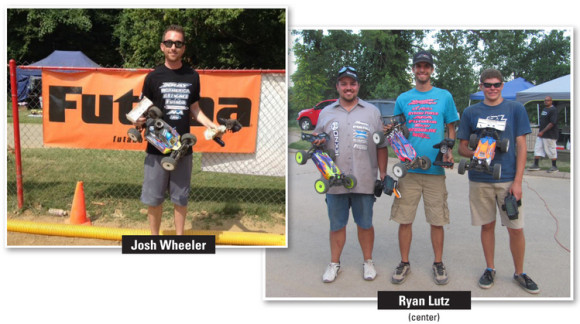 This year's Challenge drew a record number of entrants to the Dirt Burners track in St. Louis, Missouri, with over 300 drivers showing up to compete. This year's event also marks the first year that the Challenge was included in US Pro Series Racing.
Rain on Friday failed to put a damper on the racing, wetting the track just enough to keep the dust down. Temperatures climbed over the one hundred-degree mark, but the on-track action was hotter yet.
Josh Wheeler and Ryan Lutz both drove to distinction. Ryan, driving for Team Futaba, took home top honors in Electric Buggy. Team Driver Josh Wheeler used his Futaba 4PKS-R and O. S. 21XZ-B Speed to excellent advantage with a sweep of all Pro Class events: Pro Buggy, Pro Truggy and the "Dash for Cash."
Futaba enjoyed success as a team and as a brand, with the top three finishers in most classes going to drivers using Futaba radio systems.
While most details for the 9th Annual Futaba/O.S. Nitro challenge are still in the planning stages, planners have already confirmed that it will return to the Dirt Burner's track in St. Louis in 2015.