Hot Racing has taken a page from Tekin's, "smarter, smaller, faster" guide book and has released an aluminum differential locker for the Axial lineup.
Though, to be more accurate, "smarter, smaller, lighter" would be a good title for this new release from Hot Racing.  Looking to remove the need for a diff housing, provide more durability under rough conditions and as always, to cut down on cost, Hot Racing has used a 'no slop' diff locker with not 1, not 2, not 3, but "4" set screw holes to secure the diff locker in place.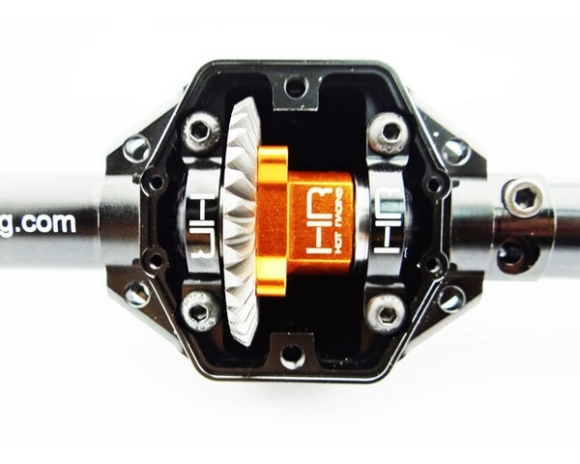 Without the need to cut the center of the locker out with a flat edge, Hot Racing can use 4 set screws to hold your out drive in place.  Using the maximum surface area available, the 4 "5mm" (big) set screws provide outstanding contact for the power you want to put down on the ground.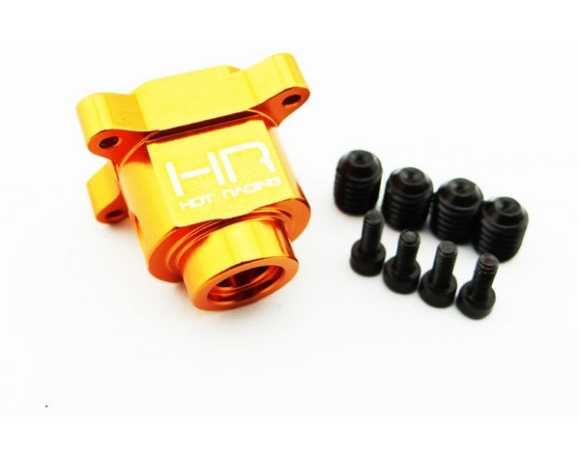 With all hardware included, installation is easy.  Beautiful finish, laser etching and one of the most competitive prices in the market makes it look like Axial owners will be running Hot Racing inside their axles.