The Hot Bodies D413 Aluminum chassis by AVID is born from a winning pedigree, our IFMAR World Champion winning B44.2 aluminum chassis. We took what we had learned from that and refined the design by lowering the ballast weight even more into the chassis, oversized chamfers on the bottom corners for increased stability during those inevitable chassis dragging moments, and an optional floating servo mount that allows the chassis to twist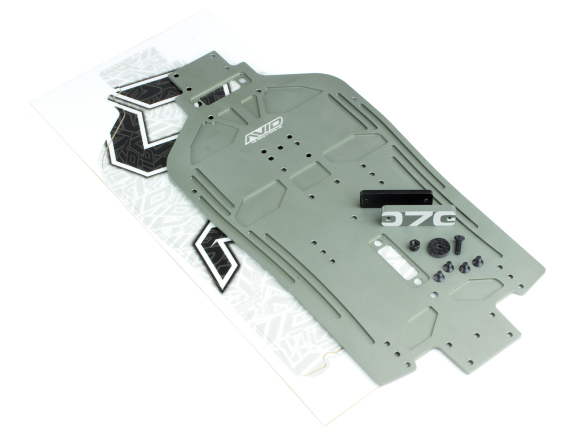 Features:
7075-T6 Aluminum chassis, Hard-Anodized for longevity, CNC machined and pocketed.
Hard Anodized and laser etched with AVID logo.
Low CG Ballast Weight System that simplifies the process of adjusting your weight bias*.
Rigid platform provides Avid racers with a more responsive vehicle.
Chamfers are oversized on the bottom corners to aid the car in maintaining control during those inevitable chassis dragging moments.
Optional Floating Servo Mount lets the chassis articulate equally left and right. Can be mounted on both
Weight increase is 57g over the kit carbon fiber chassis however it lowers CG and removes the need for additional added weight up high on the chassis.
Carbon fiber battery stop puck that keeps the battery out of the drivetrains way.
Upgrade RC Chassis Protector
Set comes with chassis, 1 Delrin ballast weight, 1 Aluminum ballast weight, 1 Carbon fiber battery stop, 1 Upgrade RC chassis protector, 1 AVID decal. *additional Delrin (3g), Aluminum (7g), or Brass (21g) inserts sold separately for more tuning options.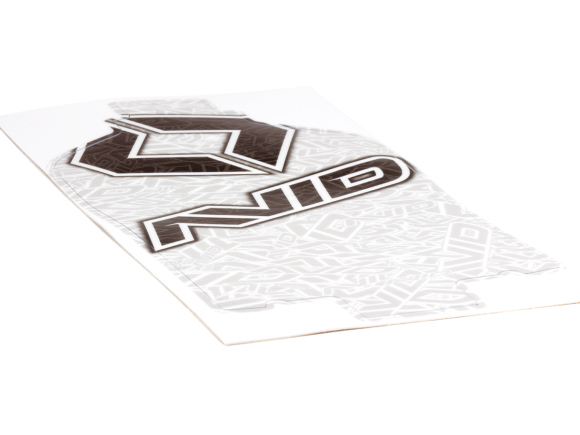 AV1046-SET D413 Hard-Anodized Aluminum Chassis Set $80.00 now
AV1046-SRV D413 Floating Servo Mount $25.00 now
AV1046-W-BR D413 Ballast Weight | Brass (21g) $10.00 now
AV1046-W-AL D413 Ballast Weight | Aluminum (7g) $10.00 now
AV1046-W-DE D413 Ballast Weight | Delrin (3g) $10.00 now
AV1046-TAPE D413 Chassis Protector $10.00 now
AV1046-PCK D413 Carbon Battery Stop Puck $5.00 now