This year I decided to try my hand in the 1/8 electric buggy class. I went with the Caster Racing EX1.5R because it is quickly gaining a reputation as a buggy that can make you look like a better driver than you really are. It was also the first 1/8th electric buggy on the market that wasn't a conversion from nitro. This is a true electric buggy.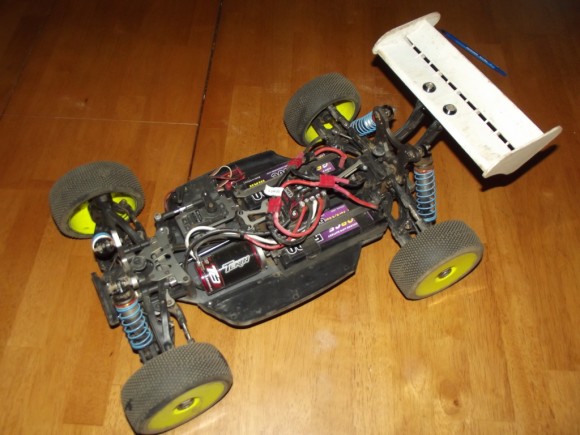 You can check out our build of this buggy by clicking here.
The EX1.5R Pro kit is just a roller. You need to add your own ESC, motor, servo, and receiver to it. It does come with a set of wheels and tires. The tires are a great basher tire, with large lugs to get you through even the thickest grass. But on a race track, the lugs on the stock tires are just too big.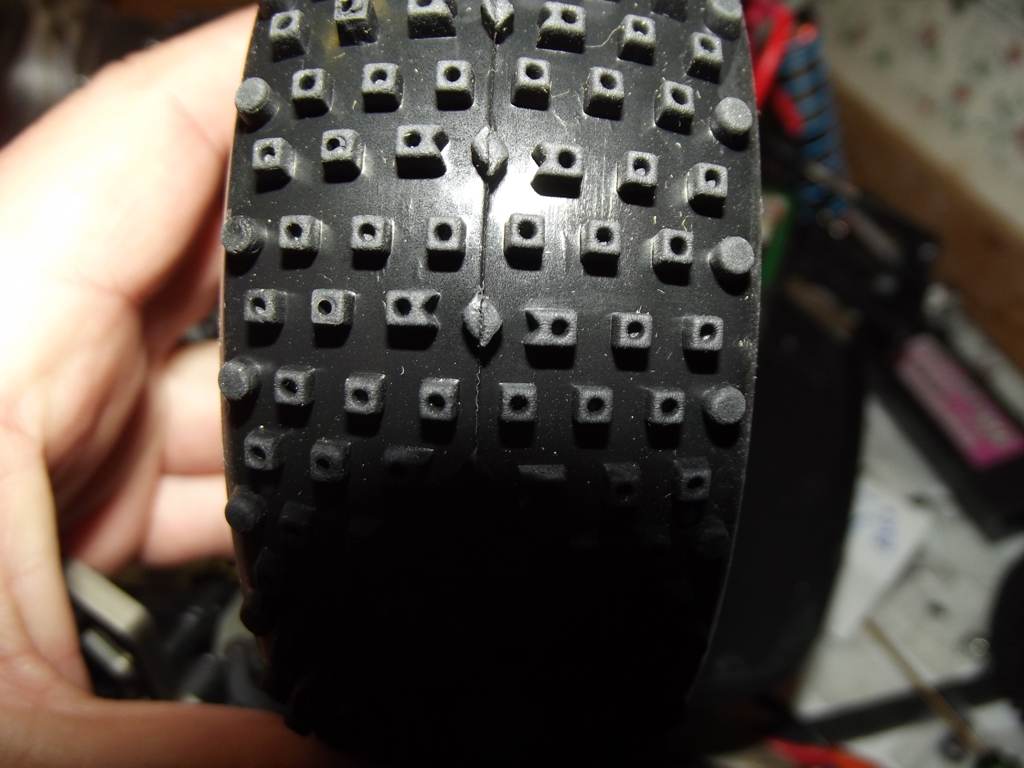 I went with a set of VP Pro Turbo Trax tires on VP Pro wheels as they work very well on my home track, CRC Raceway in Rome NY.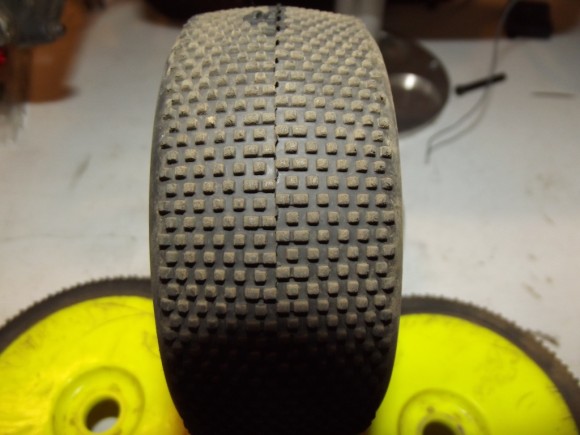 For a power system, there are quite a few options out there. I went with the Tekin RX8 and the T8 1900kv motor because of their proven track record. I wanted the build and this review to be about the buggy. I didn't want to have to fight electrical issues. I'm not trying to jinx myself here, I'm sure the Tekin is capable of failure. But the track record is there, matched with quality customer service. Tekin is a known commodity. You expect a certain product out of them, and a great majority of the time you get it.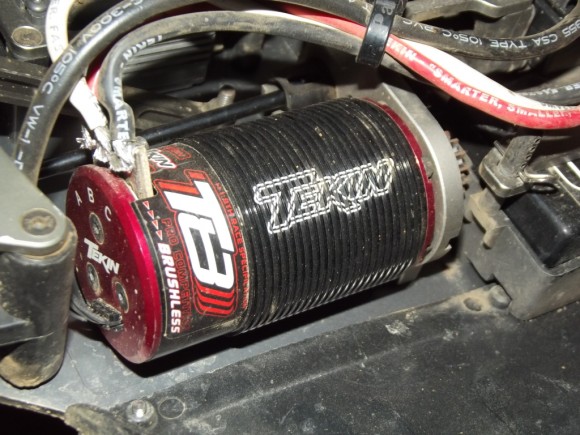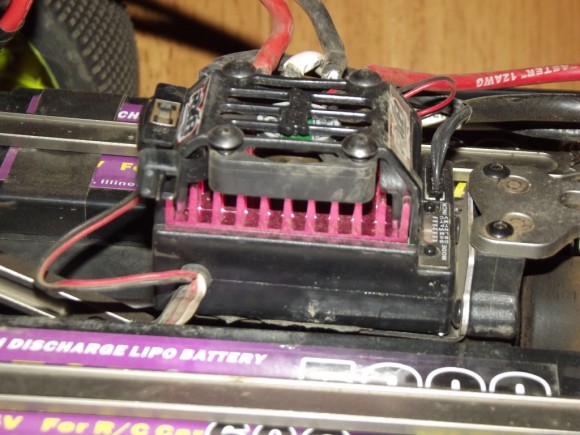 It was a good move going with the Tekin system. I've run this buggy for three months, and I haven't had a single issue with it the electronics. The EX1.5R uses twin 2S Lipos for power. I saw these Gforce Lipos online and decided to give them a try. They offer plenty of punch, with a runtime of about 12-13 minutes.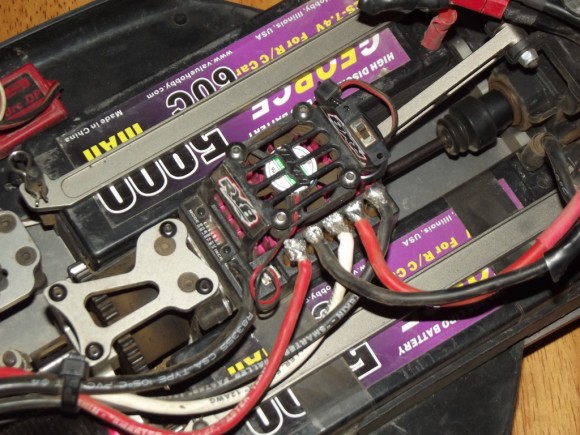 I would classify myself as an average driver at best. There are plenty of people that are faster than me out there, but there are a bunch of people slower than I am as well. That being said, I crash plenty of times. I've lawn darted the buggy, I've clipped the pipe, I've done everything that a mid pack club level driver does. So how did the buggy hold up to that type of abuse?
Well, it did "ok". I did have a few things break on me. However, some of them could have been prevented on my part. At the time of the writing, I feel the buggy is bullet proof. But it took me a few steps to get there. Let's dig in so you can see what I'm talking about.
First and the easiest to correct were loose screws. A race didn't go by where I wasn't tightening loose screws. I used blue loctite throughout the build, but they still backed out. After 3 or 4 dabs of blue loctite, the screws would finally stay in.
Next up are the pillow balls. This is a known issue, spoken about often in the Caster Racing forums. The stock pillow balls have a collar on them that prevent you from threading them in too far. However, there isn't enough thread in the arm once you get your camber adjustments made. Instead, you need a pillow ball with longer threads. There are plenty of options out there, but I went with a Thunder Tiger lightened pillow ball set (part # 1863). This allowed me to get plenty of threads into the A Arms, so that they didn't pull out of the arms. In the picture below, the stock pillow ball is on the right, the Thunder Tiger pillow ball is on the left.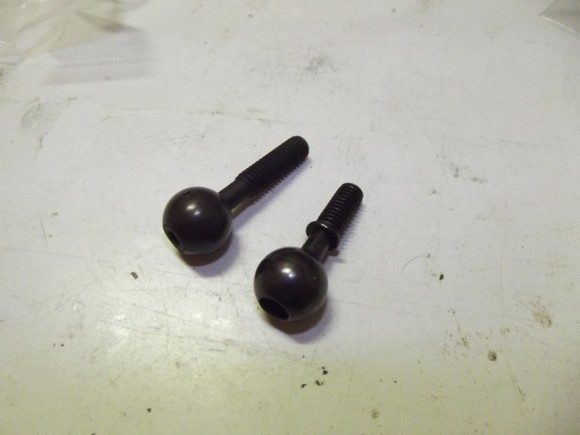 The other issue I had was with the CVDs. The EX1.5R pro comes with CVDs all the way around. All 4 wheels, and the two center driveshafts. There is a little pin that serves as the pivot point, and a little grub screw that holds that pin in place. Well, despite gobs of Loctite, that grub screw still loosened on me on more than one of the CVDs. What I should have done, and what you should do if you buy this buggy, is put heat shrink around the pins. I wound up doing it to all 6 driveshafts, and they are all solid now.
Here are some pictures of what I'm talking about. You can see where I put heatshrink, and when the pin came out and shredded some plastic. Take my word for it, heat shrink these before you run the buggy for the first time.
I also broke the stock body. It cracked right in front of the rear body mount, making it flap around while I finished that particular race. If you look for bodies for this buggy, you won't find any but the stock one. However, the bodies for the Team Associated RC8 buggy fit just fine. I picked up a JConcepts body meant for the RC8.2E and painted it some gaudy colors.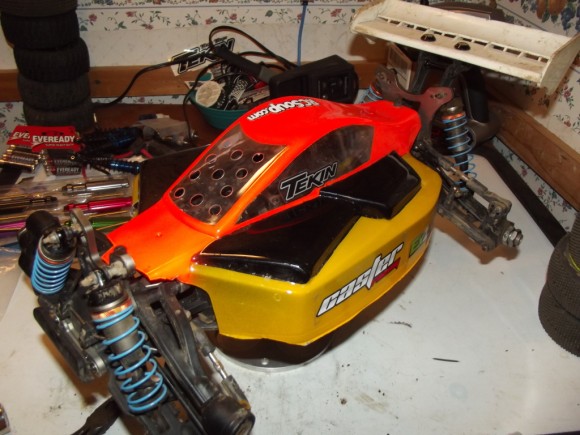 The chassis held up well in the last three months, with only some minor scrapes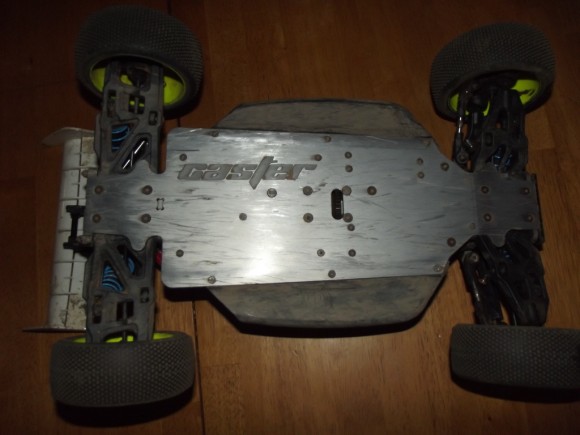 Here's how the Caster Racing Fusion EX1.5R Pro kit rated
| | |
| --- | --- |
| Value | This is one of the lower priced race spec E Buggies on the market. All in, with the electronics you need to add, you will come in a couple hundred dollars under the other big name race spec E buggies on the market. |
| Appearance | The Caster is actually a very attractive buggy. I liked the stock body a lot, I wish it would have come clear so I could have painted it in my own scheme. But for a stock body it had an attractive paint job. |
| Performance | The buggy is flat out fast. It is easy to make adjustments, and it responds well to even the slightest change. I was able to turn some very fast times with the buggy, all while being very easy to drive. It was very predictable |
| Durability | I outlined what we broke above in the main part of the review. We went through three lower front arms from pillow balls ripping out, 3 CVDs, and on the steering post a screw literally ripped out. |
| Would I buy again? | There's no question here. I would absolutely buy this again. But as they say hindsight is 20/20. I would perform the bullet-proofing steps first, during the initial build. And I would use red loctite instead of blue. |
Overall I give the Caster Racing EX1.5R Pro  a 4.5 out of 5 Spoons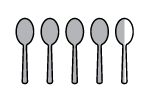 A good E buggy. Definitely capable of winning races. It is also a complete blast to drive, this thing sure loves to fly.