Cleveland, Ohio. The home of the 2012 iHobby Expo. RC Soup headed out on Thursday, October 11th, making the 7+ hour drive to Cleveland from our Central New York headquarters. This is the first trade show we've been to as a site. Forgive the grainy picture. Kevin wouldn't slow down for me to take a better picture. 🙂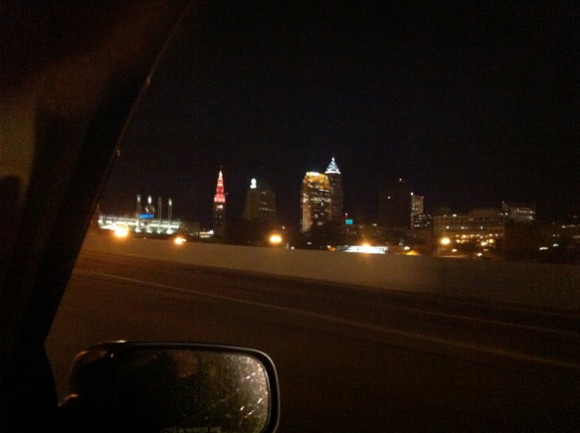 iHobby opened to dealers and distributors on Friday, October 12. RC Soup arrived bright and early, having driven out the day before. iHobby was held at the International Expo Center in Celeveland, Ohio. This picture is from over 1/2 mile away. This gives you a scope of just how big this place is.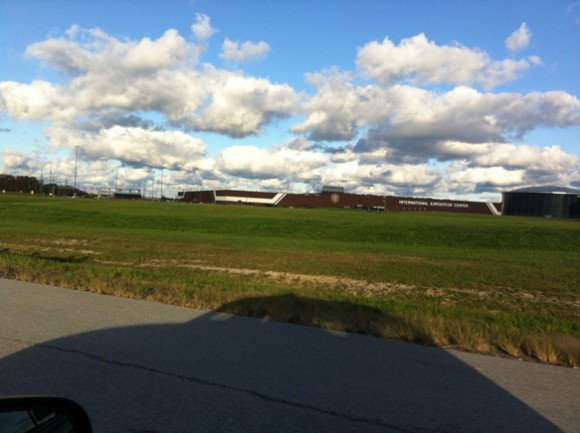 Located right next to the airport, the International Expo Center was an old tank factory in World War II. It is absolutely huge! They had sections curtained off, because even iHobby couldn't use the full space.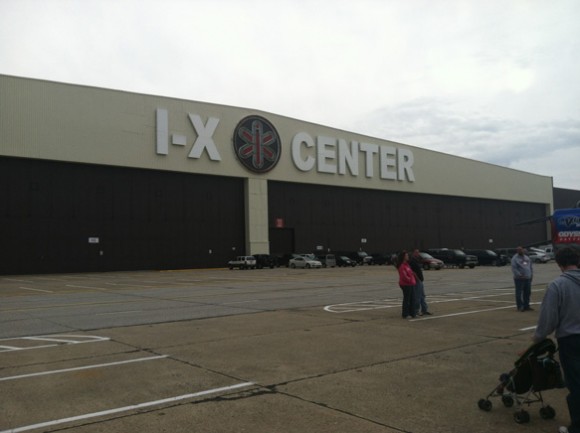 Friday was a great day for us, because we were able to get a lot of face time with the manufacturers and distributors that were represented there. We spent a few minutes talking with Kevin Hetmanski, from ProBoat. ProBoat is the watercraft segment of Horizon Hobby. He showed us some of the things they are working on over at ProBoat, and gave us some of his ideas for where he sees ProBoat going in the coming years. What do you think? Should RC Soup start showing the boats some love?
Checkout more Day 1 coverage HERE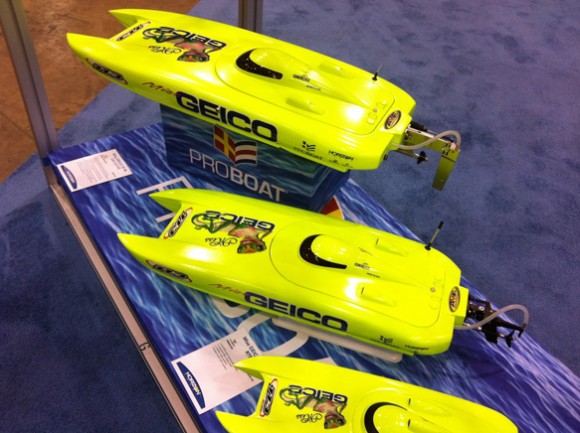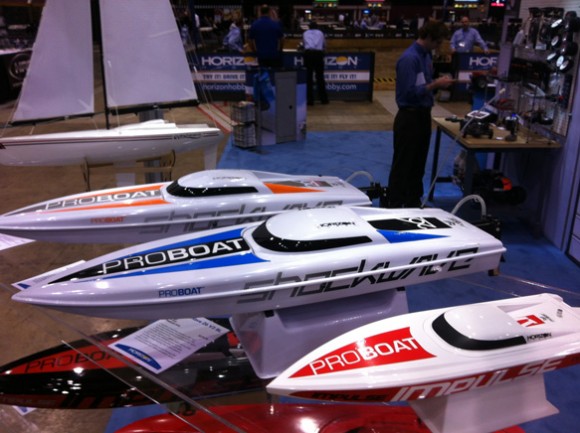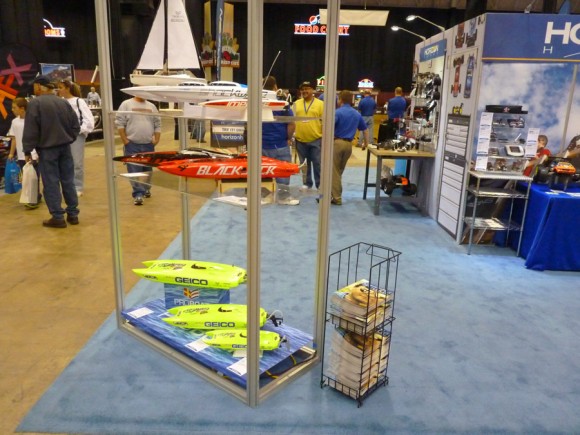 iHobby is not just an RC Show. It has quite a few train exhibits as well. I was excited to see Thomas the Tank Engine make an appearance.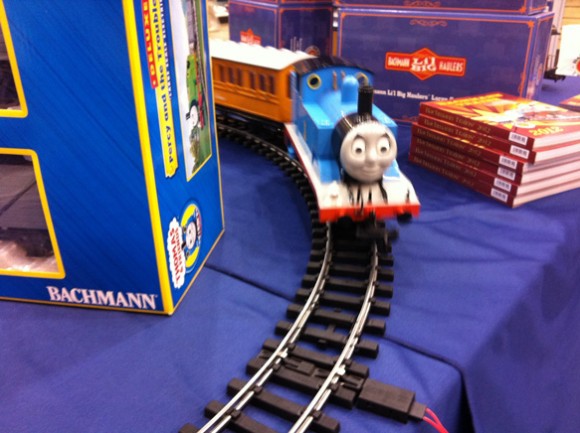 We couldn't help but notice the Proline booth.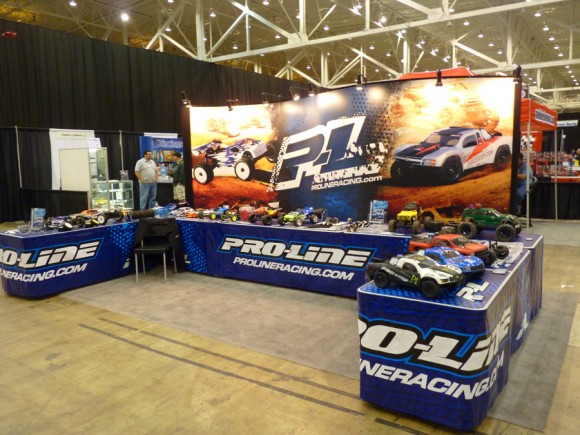 They had some very interesting things going on over there. I really like the thumb screw body hold downs.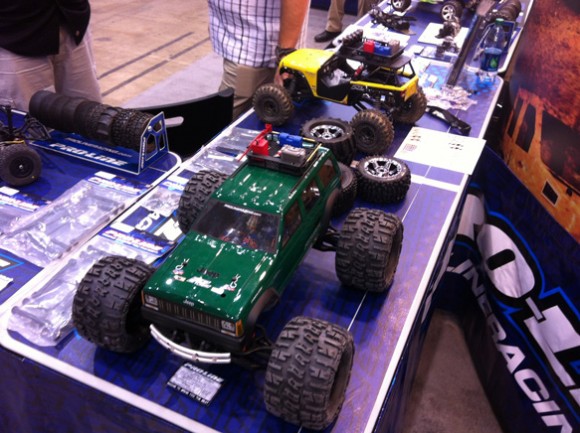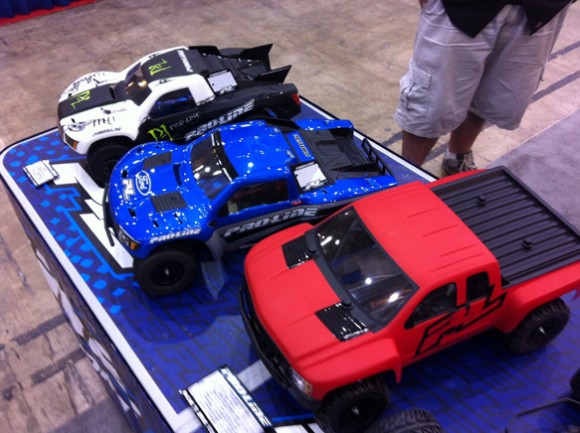 Parma also had a booth at iHobby, where they showed some of the new bodies that they have coming out. Check out this slick new 55 Chevy short course body. I for one can't wait to get mine!! This one was painted right there at iHobby by a man called Charlie B. This thing is even sicker in person.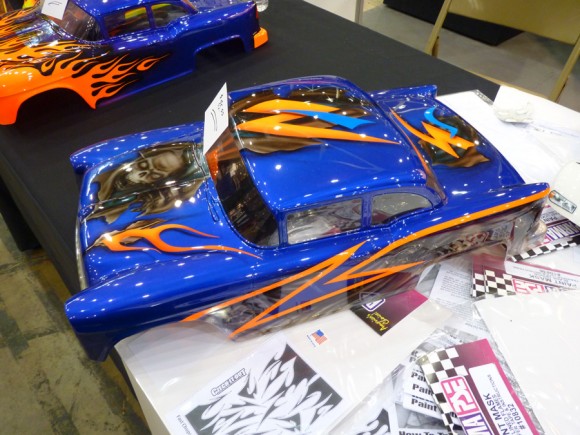 They also showcased their new Speedflo Short Course bodies.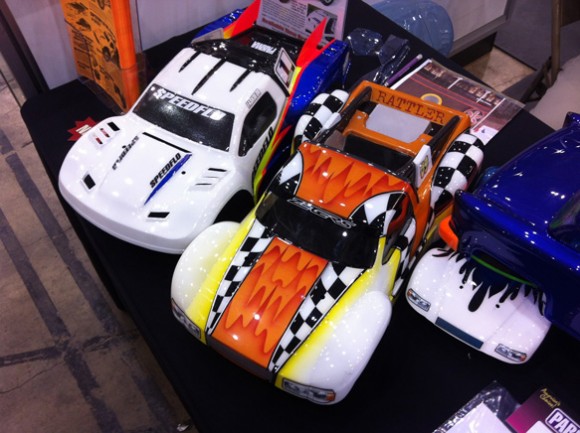 Hobbytown USA was showing off, among other things, their new 1/10 scale Truggy. The Dominus 10TR. This is 4wd, and comes  RTR.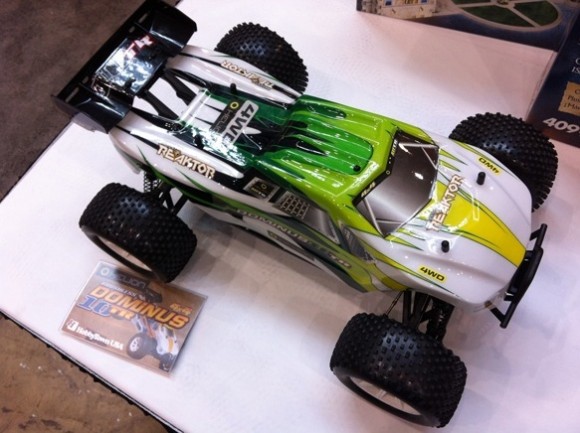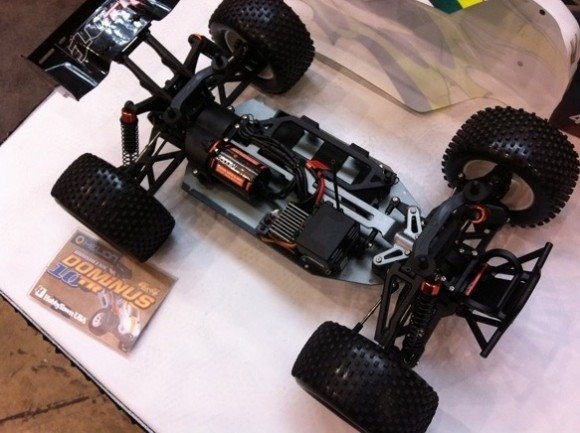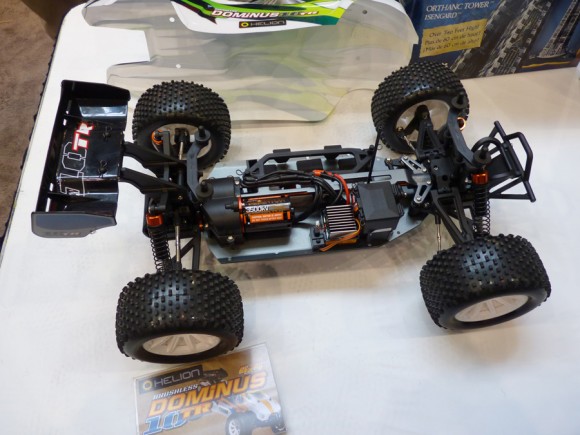 The NRCTPA was onsite, showing off some RC Tractor pulling. They even had some demos for the kids, where you could try your hand at RC Tractor Pulling.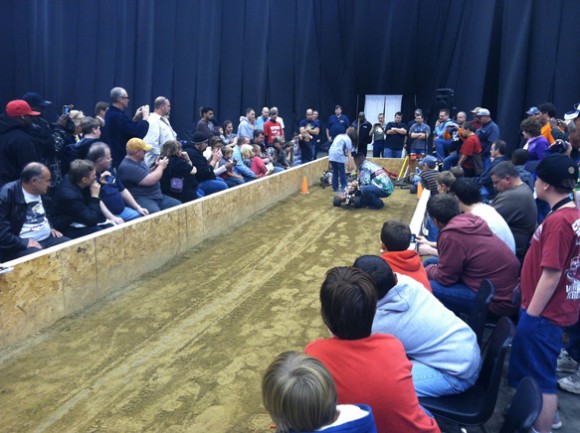 Joe Killian, of The Joe Show, and president of the NRCTPA (National Radio Control Truck Pulling Association) showing off his Sunday best.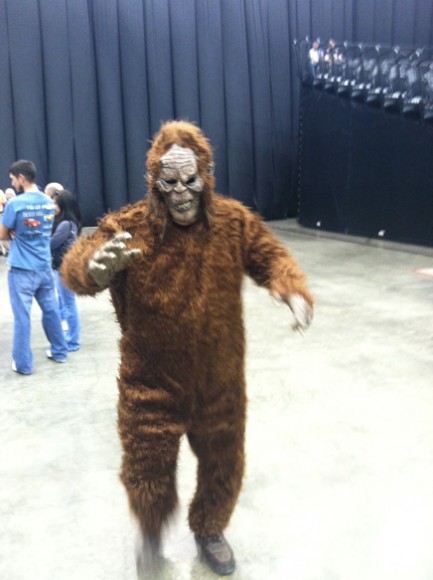 If you were on the market for some new RC goodies, there was no shortage of retailers at iHobby. Hobby Shops from all over came to help customers find exactly what they were looking for.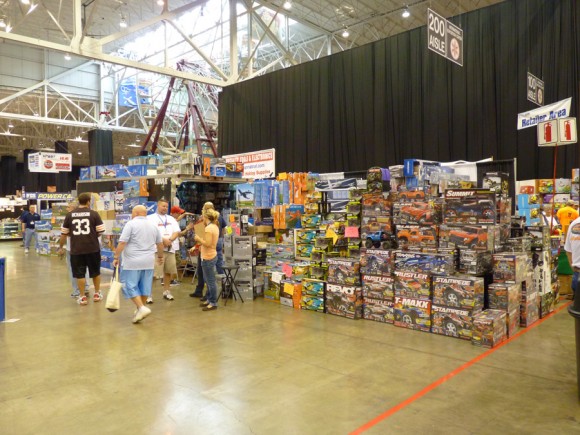 Something that caught my attention was the number of slot car exhibitors. I had these as a kid, but there are some intense sets out there. Way beyond what I ever had.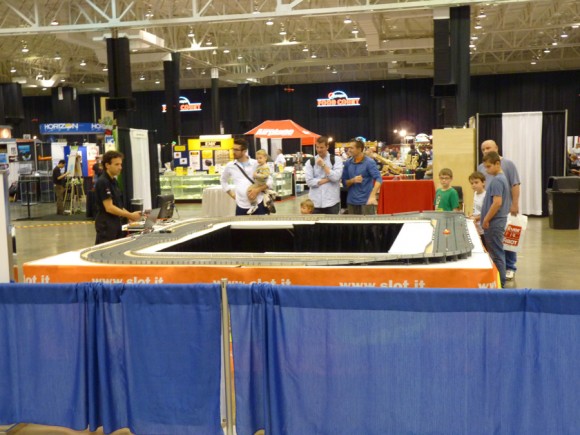 Redcat Racing had a big booth, showing off what I have to believe is every vehicle they have on the market, as well as a few that aren't on the market yet.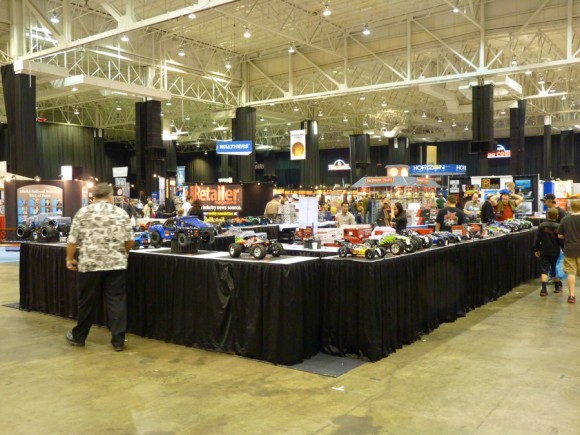 This one caught our eye. It is a three wheeled vehicle, and is three wheel drive. It is belt driven, and kind of reminded me of those CanAm motorcycles.
There were some extreme rubber band guns at this booth. I thought about getting some for my kids, but then realized they'd be shooting them at me. So I decided against it.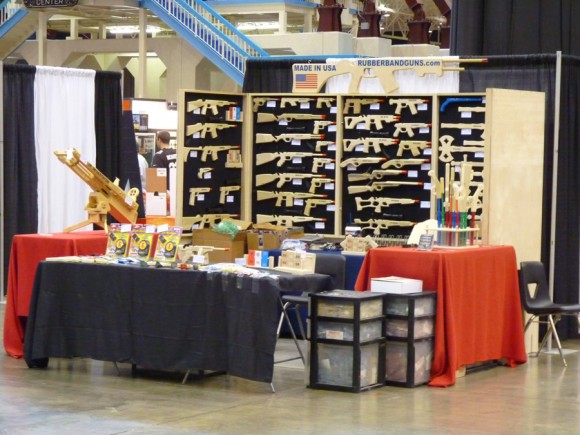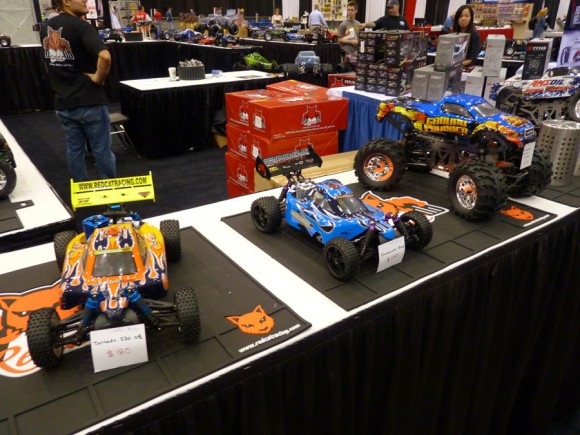 Horizon Hobby had a very large display area. I can't even call it a booth, they had so much there. Everything from on land vehicles, to boats, to heli's, to planes.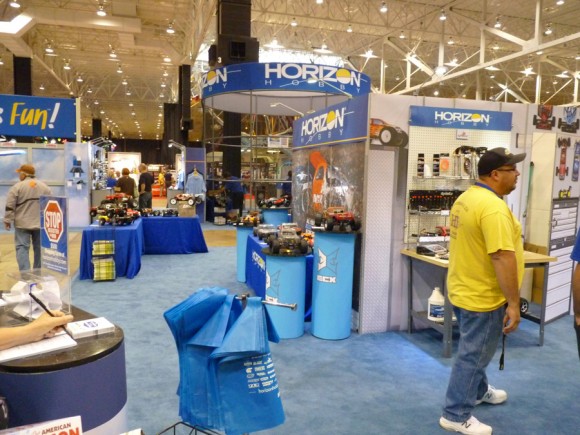 We caught sight of the new ECX 1/8 scale buggy. They offer both an electric and a nitro version, and both are RTR.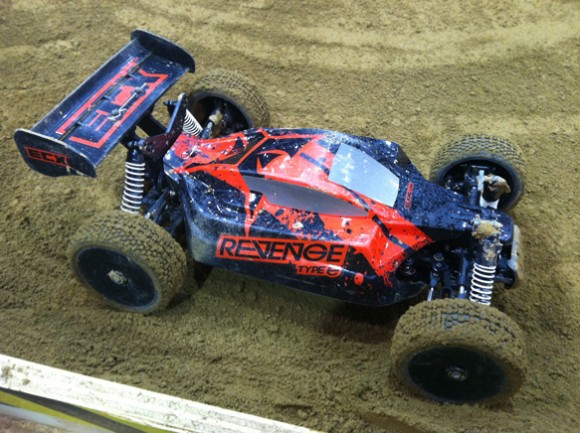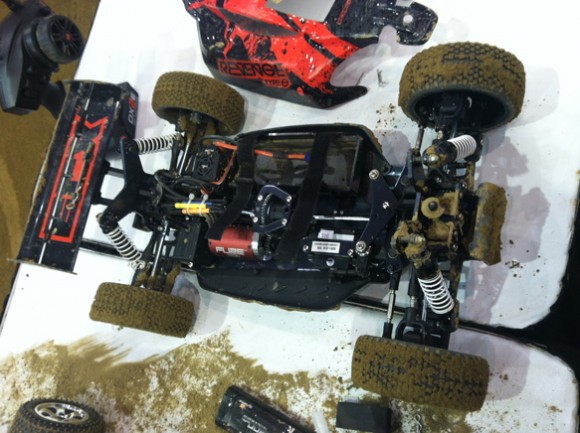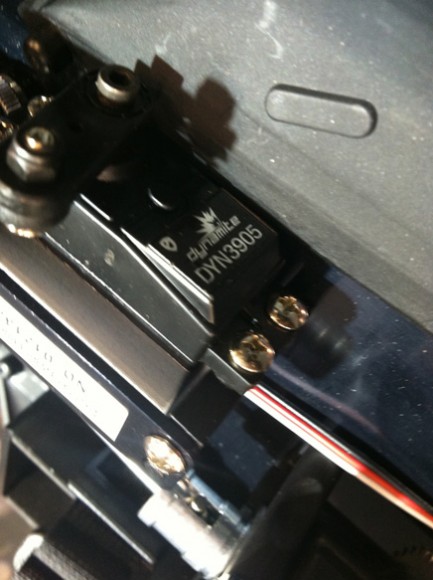 Gary Katzer of Horizon Hobby was onsite to call the action at the "Try Me Track"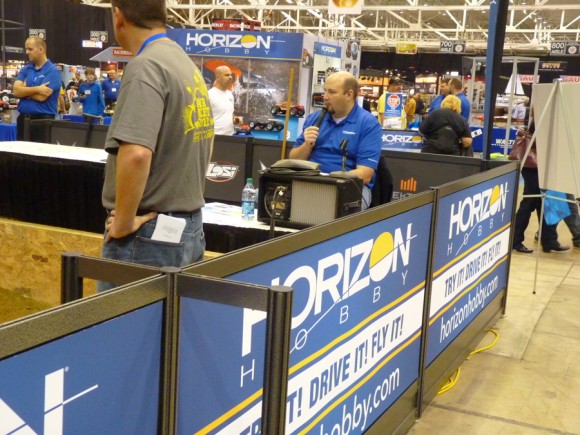 They had a full array of RTR vehicles, from the XXX-SCT and XXX-SCB, to the new ECX Revenge 1/8 scale buggies for patrons to try.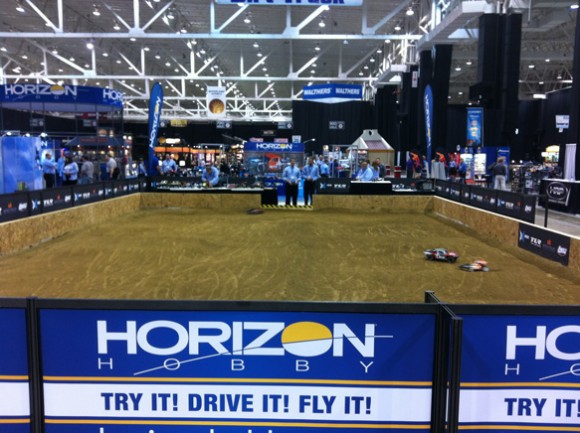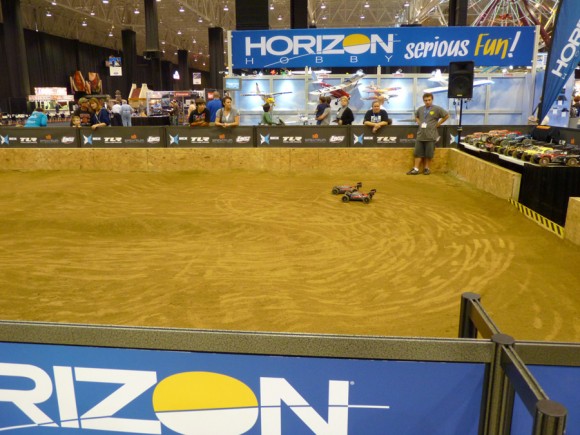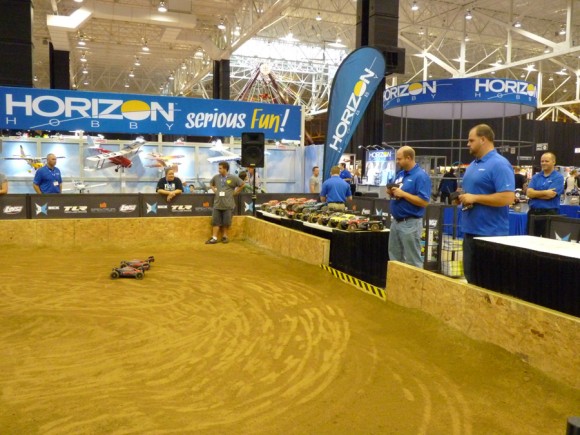 We spent a few minutes talking to HRP. They are one of the leading distributors in the RC industry.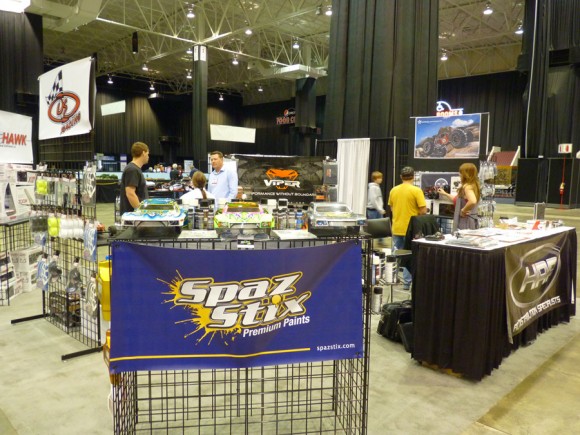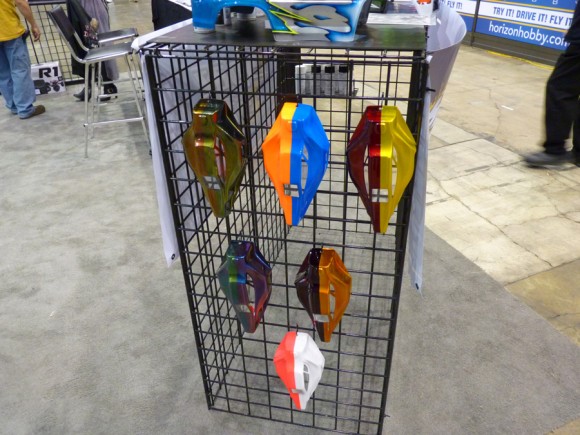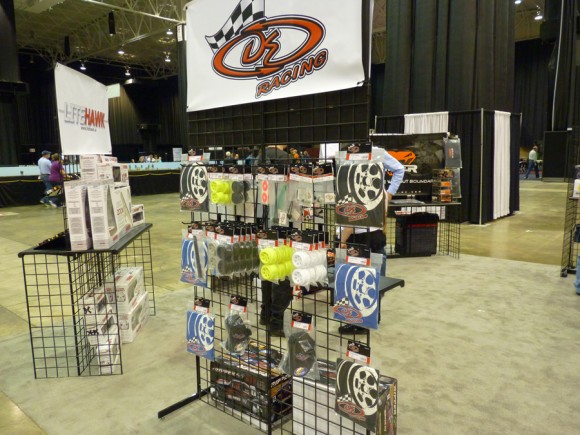 They were showing off the new Racers Edge 2wd buggy, the Switchback. It comes RTR, and is equipped with a brushless motor and 2.4 ghz radio system.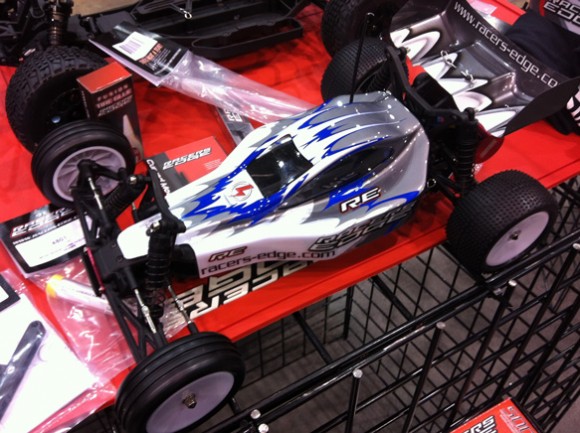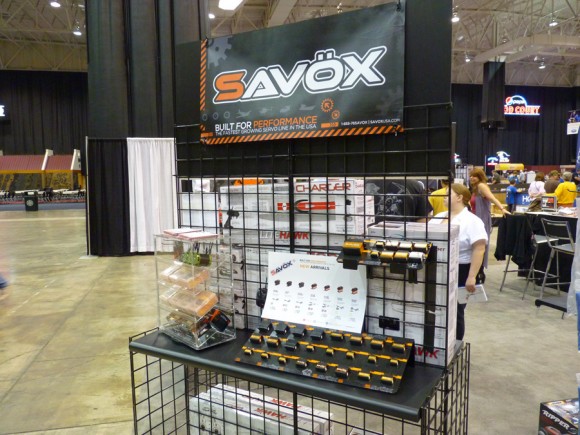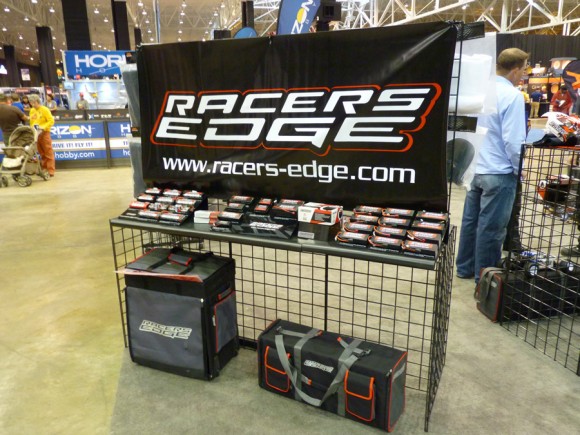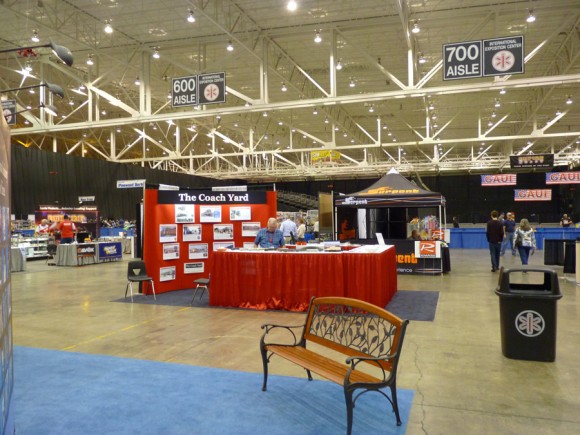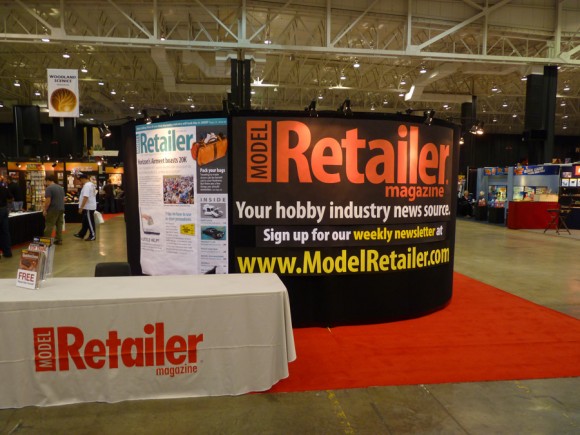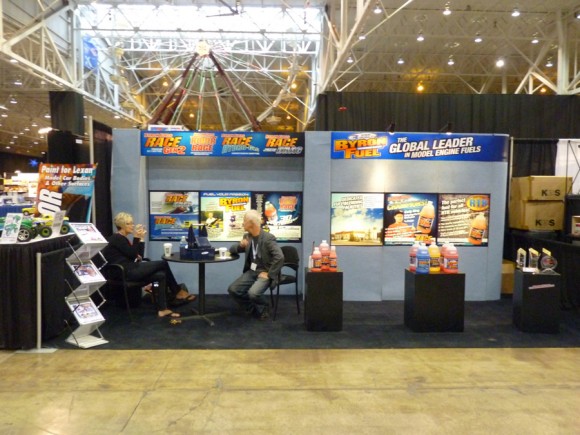 We showed you some of the products Parma had on hand. All weekend long, they were painting shells in the booth, and even put some of them up for sale. I was very tempted to pickup one of their 55 Chevy bodies. But I'd never want to run it, for fear of damaging the paint. They were show pieces.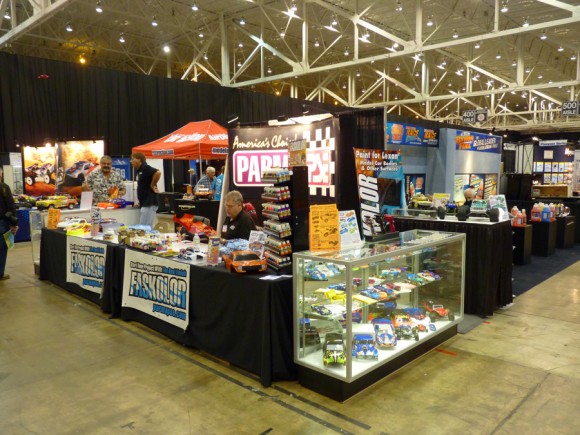 If you're a plane guy/gal, they had plenty for you as well. Several companies were showing off their product line of both Kits and ARFs.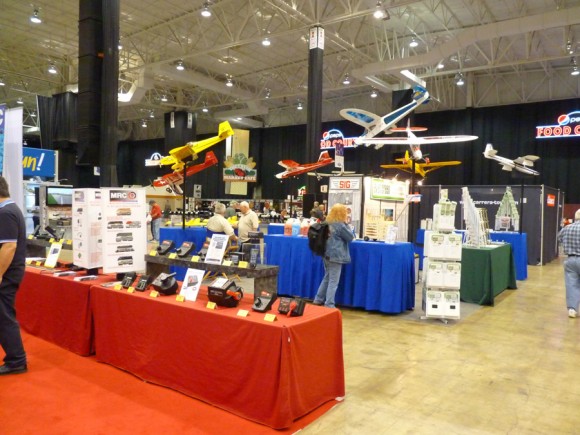 Big Squid RC had a large representation at iHobby. They had a booth up front, as well as a demo track.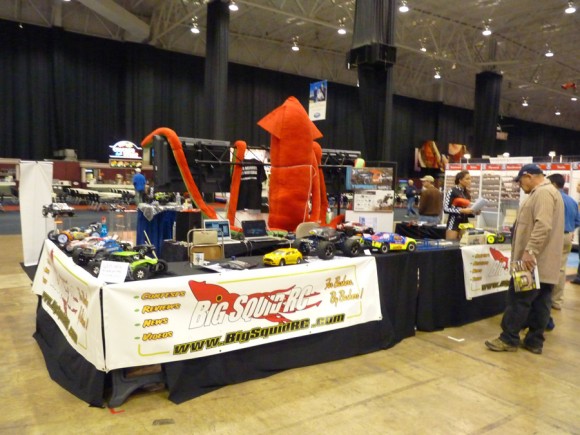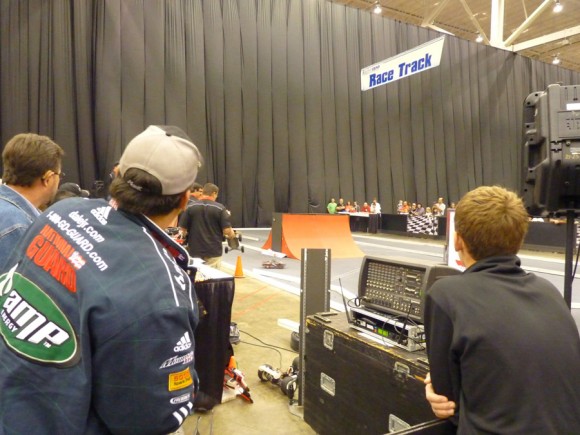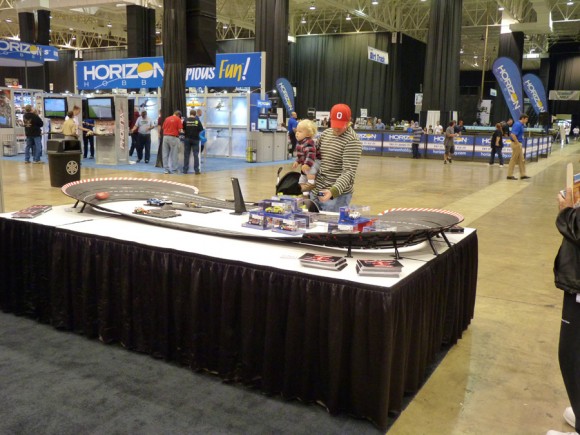 When we got hungry, we moseyed on up to the food court area.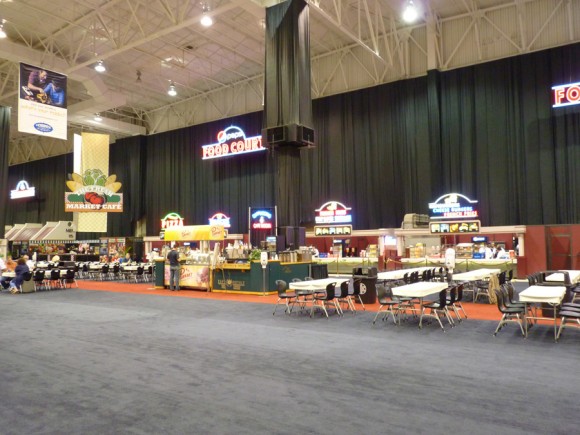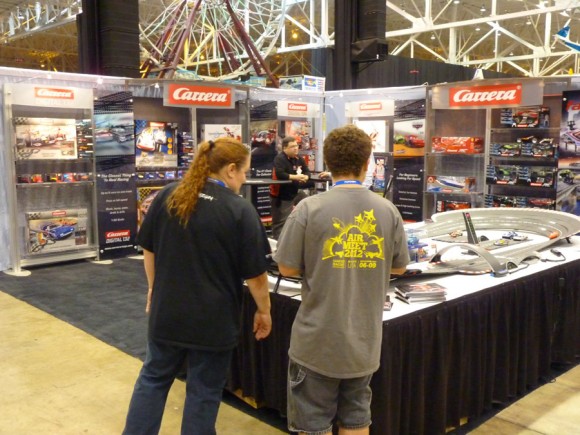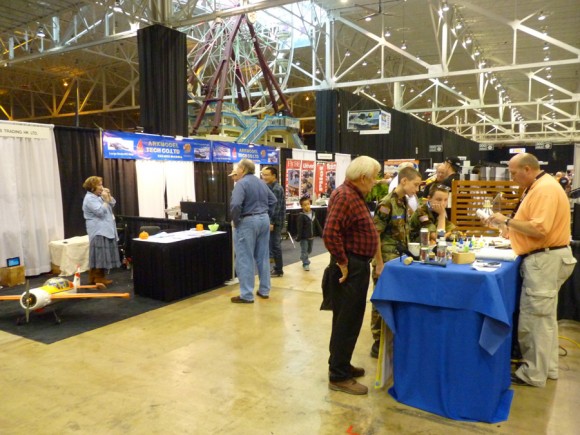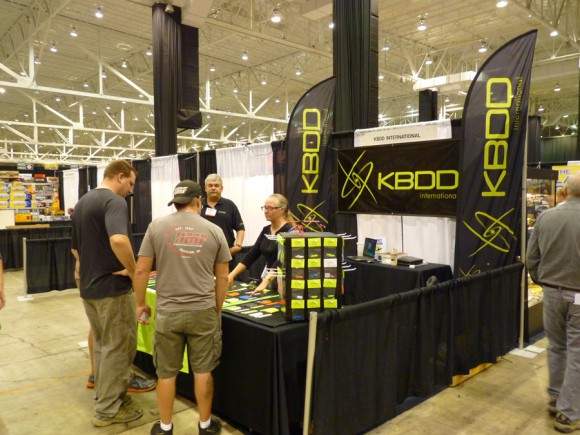 This reminded me of the vintage Tamiya Attack vehicle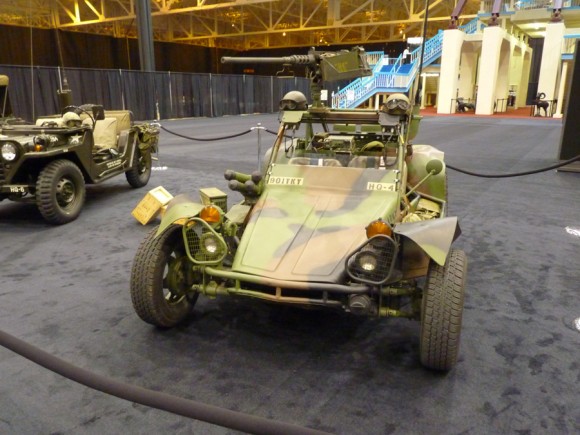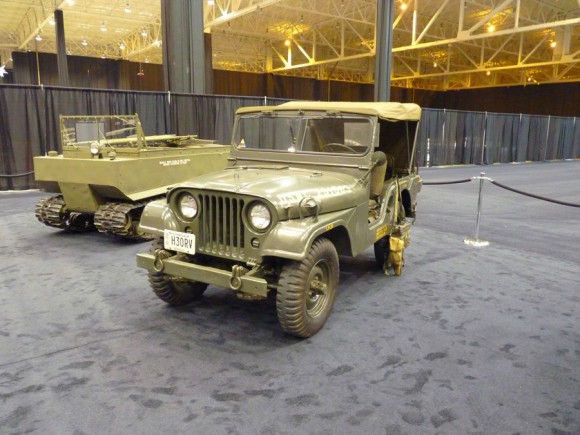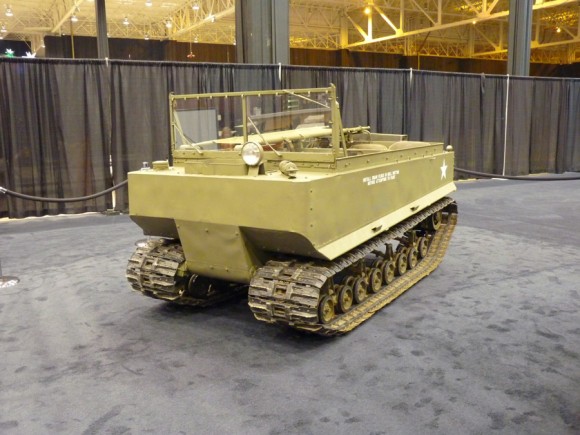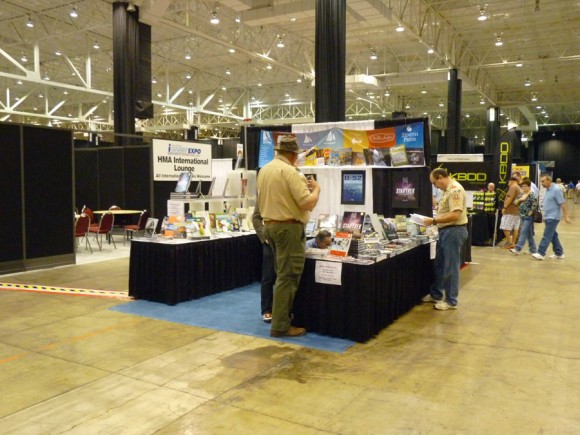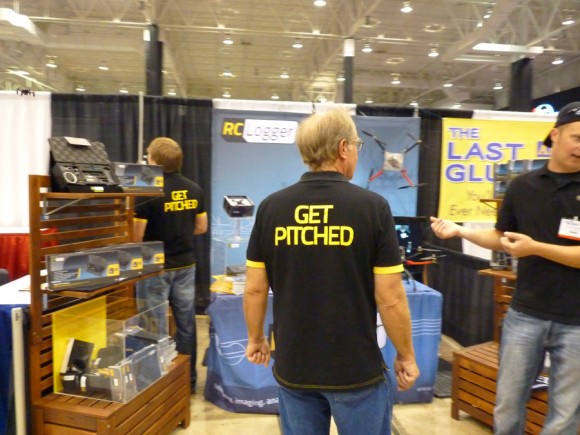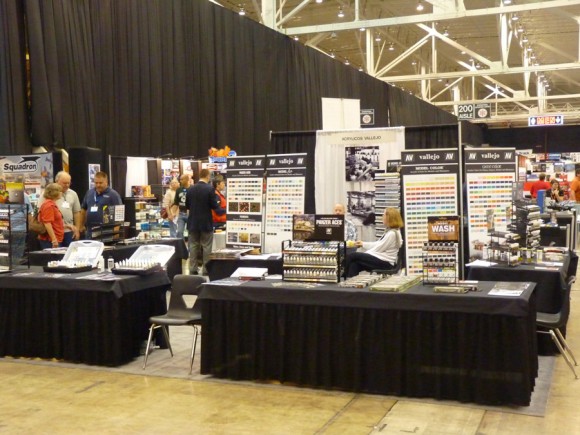 This large Ferris wheel is a permanent fixture at the I-X center. They were using it as a "Wheel 'O Prizes". They would announce names over the loudspeaker, and the people would go there and win cool prizes.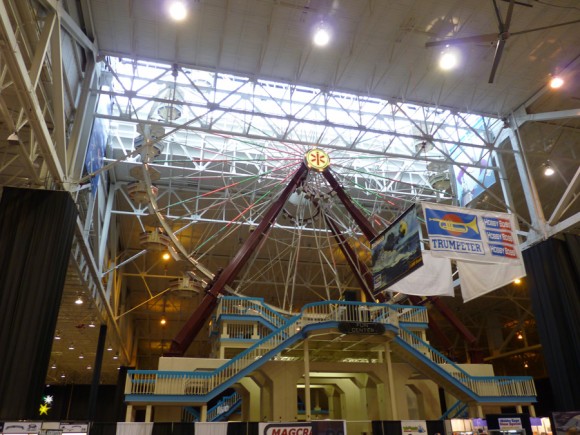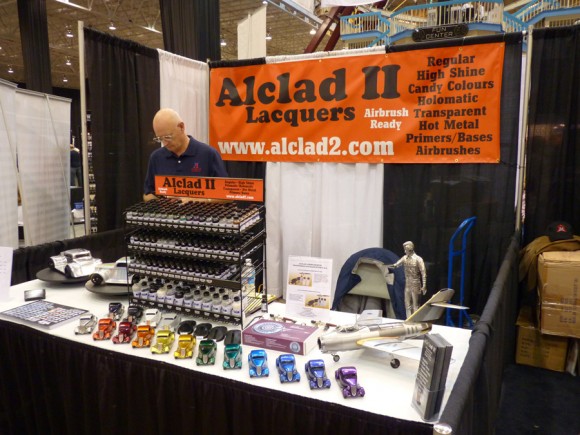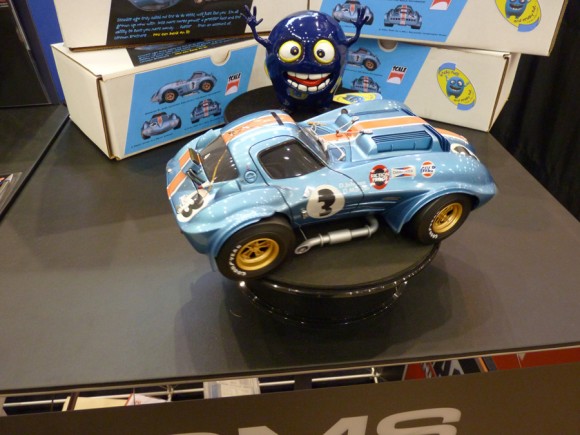 As a parent of a Cub Scout, I took interest in the Pinewood Derby track. It didn't see much use that I saw, but I did see some kids getting the opportunity to try it.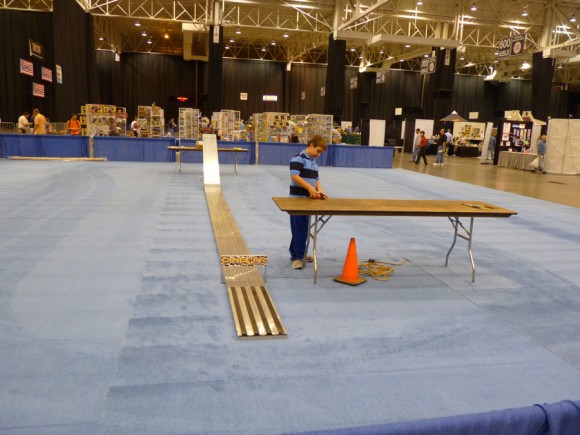 You may have seen the pictures we posted on Facebook of Bigfoot. They brought this truck in especially for the guys running the High Voltage Monster Truck Championships.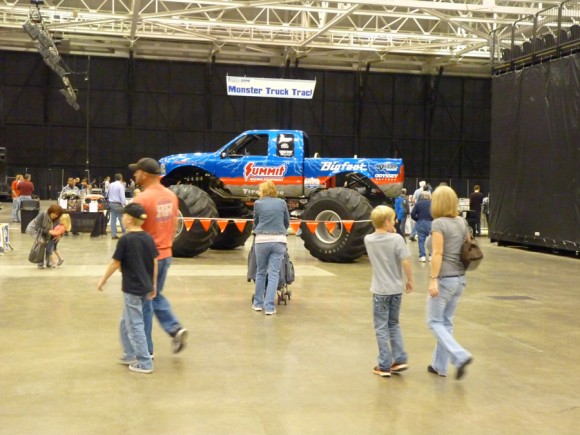 We came to the Grex booth, and their airbrush really was getting a lot of attention. It is a pistol grip style, and it was very easy to control.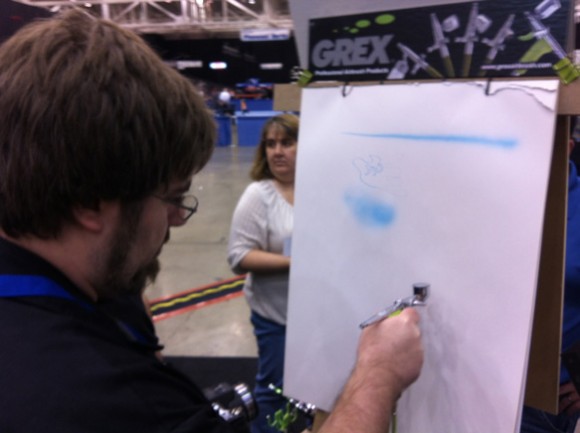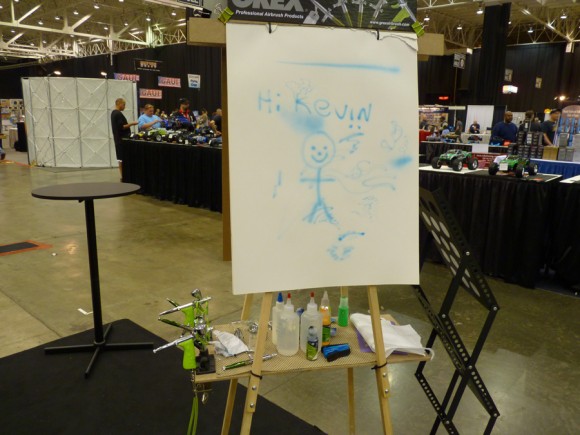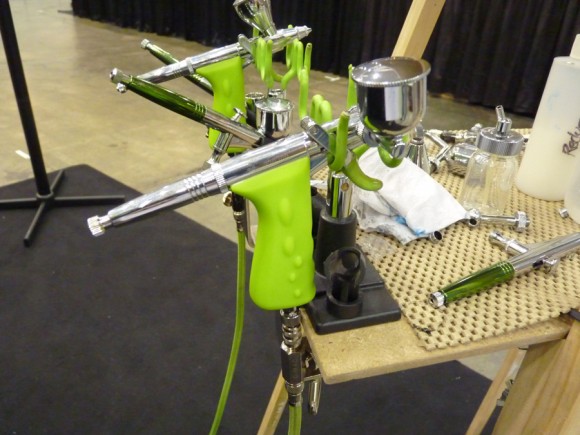 iHobby is a family friendly show. They even had a play area for the kids. Kevin had to talk me out of spending too much time in here myself.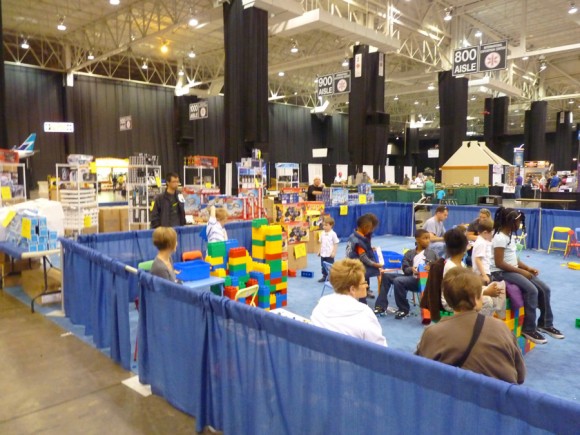 We mounted a GoPro camera to the top of our Retro Clodbuster and drove around the floor on day 1. It was fun, and got a lot of smiles.

Overall, this was a great experience for us. We had a blast, and met a lot of great people. I look forward to doing this again sometime in the future. Keep your eyes open, if we are coming to a show near you, come on by and check us out. I hope you enjoyed the coverage we provided of the weekend as much as we enjoyed sharing it with you.