As part of the 2012 Children's Miracle Network Benefit, we gave away a 1/18 Atomik RC Brian Deegan Rally Car. But, Atomik RC also carriers the 1/18 Short Course Truck as well. Both vehicles are built on the same platform. The only difference is wheels, tires, body mounts, and body. So we figured we'd review them together as a pair.
First we'll unbox the Rally.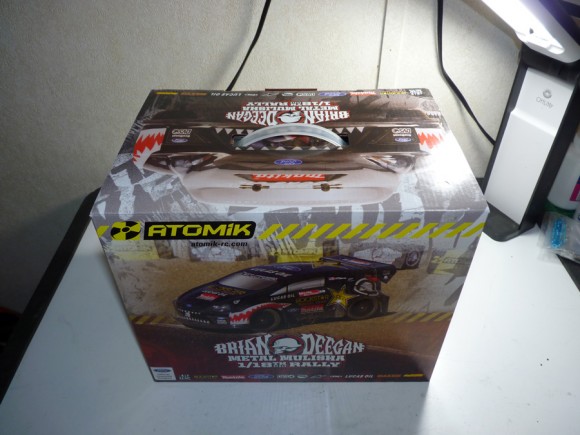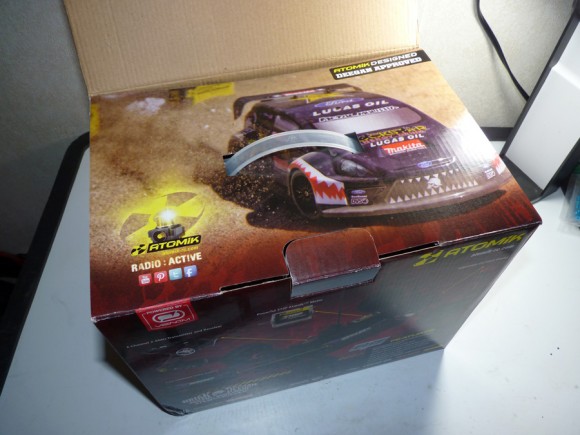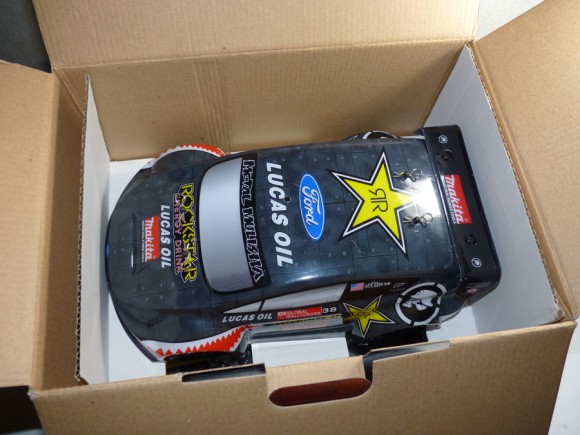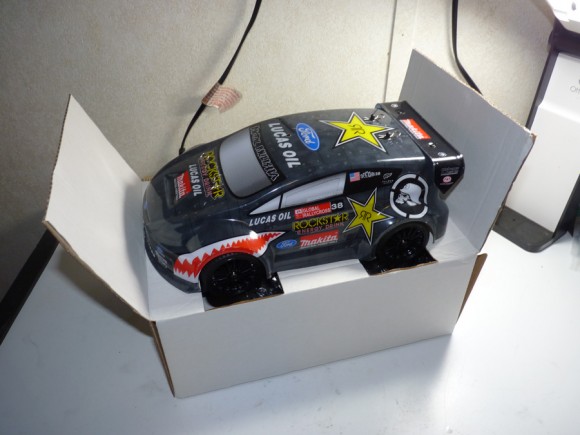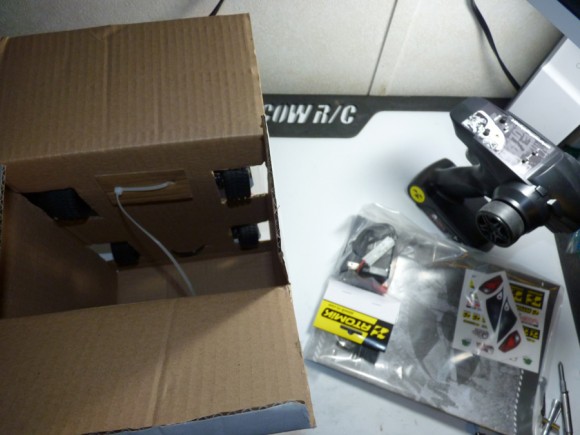 In the box we have the car itself, the 2.4 ghz radio, a wall charger for the included 1000 mah 6 cell Nimh battery, and a bag with some decals and the manual.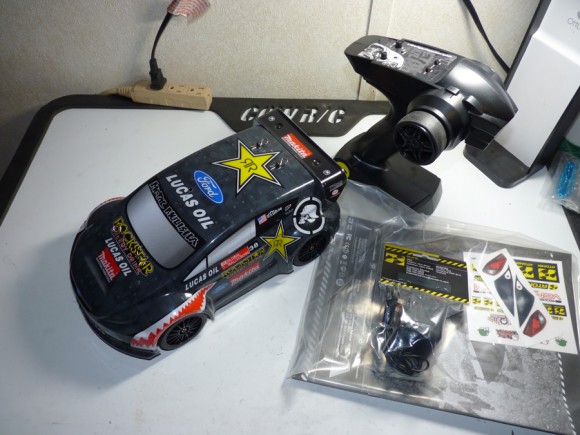 Both the Rally and the Short Course Truck come with a 1000mah 6 cell NIMH battery pack. We saw around 10 minutes of runtime out of these packs on average.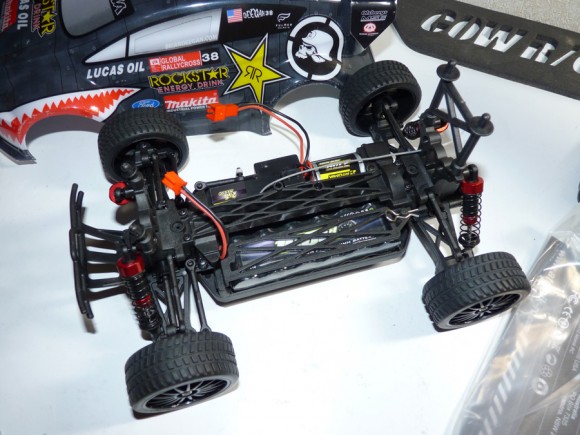 They also include a trickle wall charger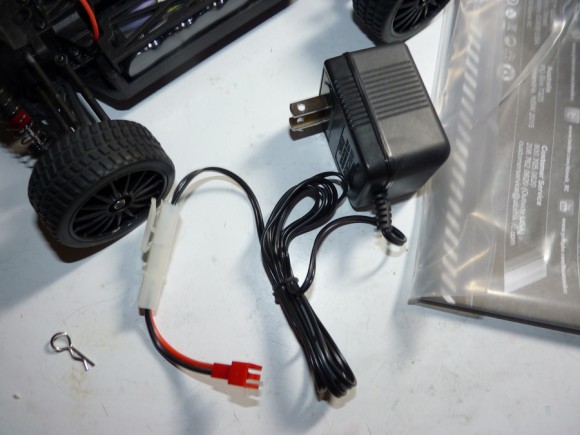 But it is much faster if you have a better charger, like the Thunder A6 shown here.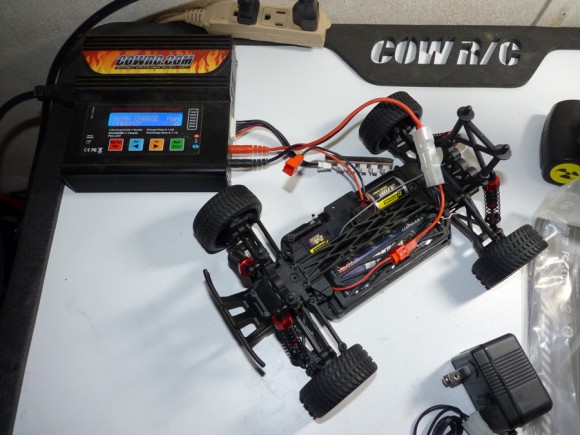 In the parts bag, they included some additional stickers and a manual.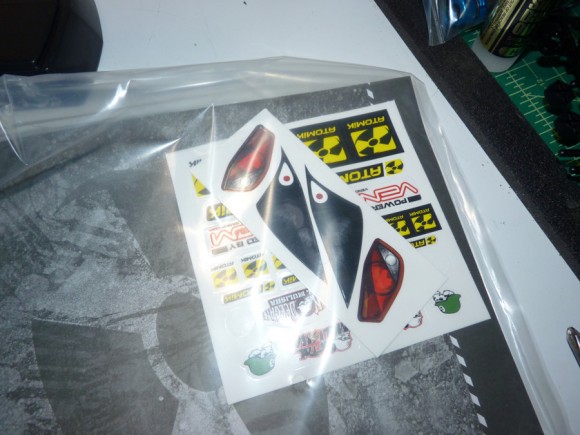 The Rally body is a copy of Brian Deegan's full size Rallycross car.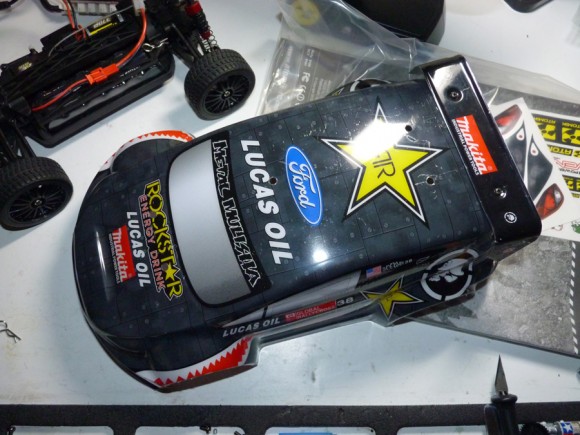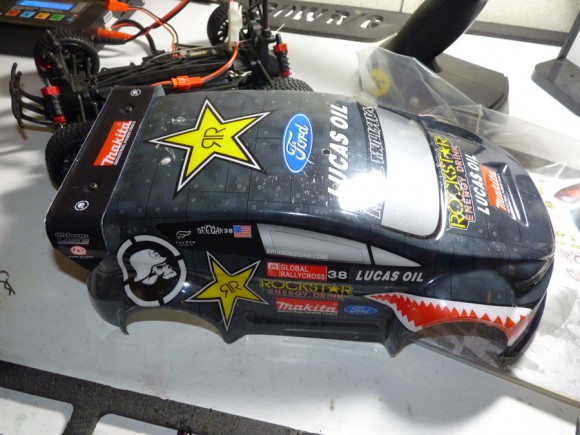 Our first test drive with the Rally car would be incorporated with our review of the Tamiya Clodbuster we built for the Retro class at iHobby. We mounted a GoPro Hero 2 to the roof for some added camera angles.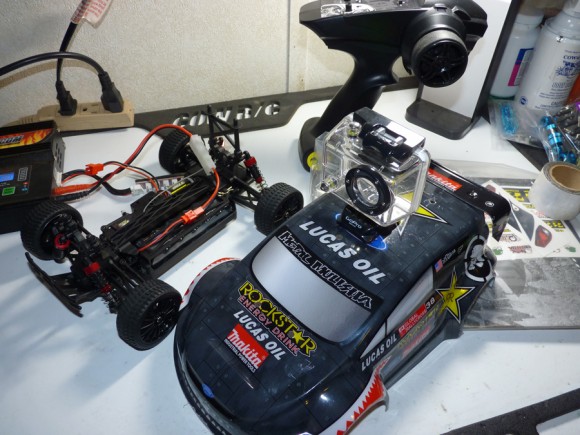 Both the Rally and the short course truck come with this radio. Not overly sophisticated, but it is a 2.4ghz radio with steering and throttle trims, as well as channel reversing.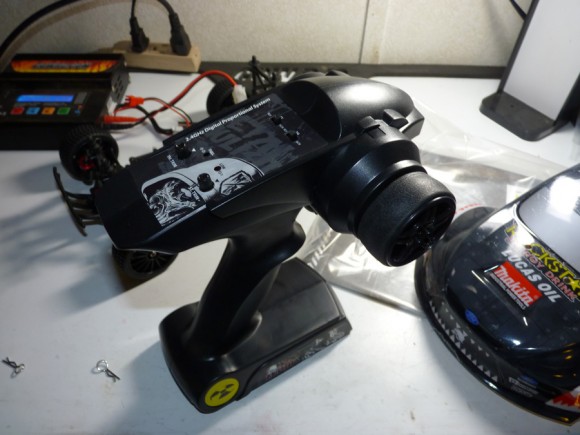 They each take 4 AA batteries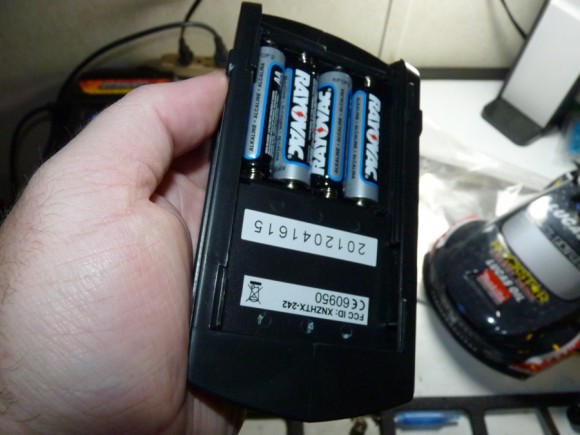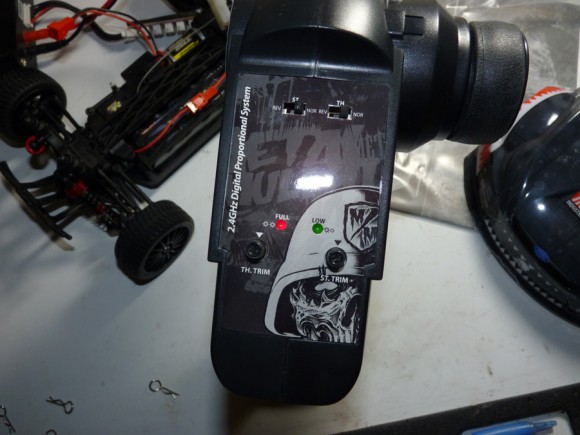 A better shot of the NIMH that is included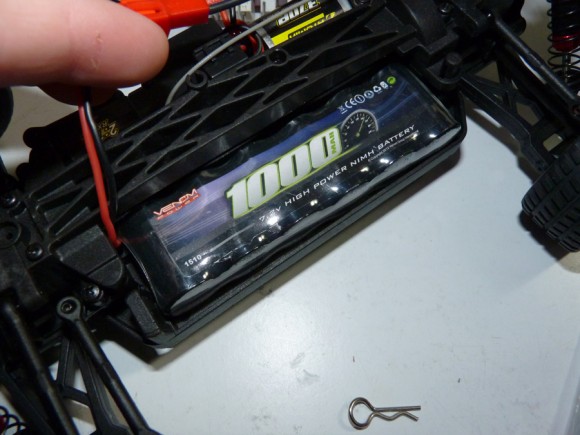 The shocks are plastic bodies, with plastic caps. The caps are meant to look aluminum, but are indeed plastic.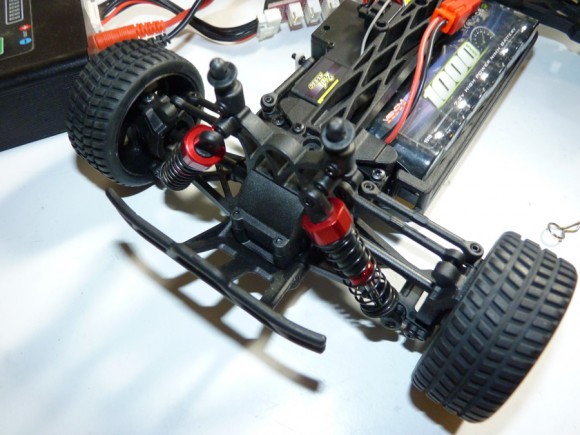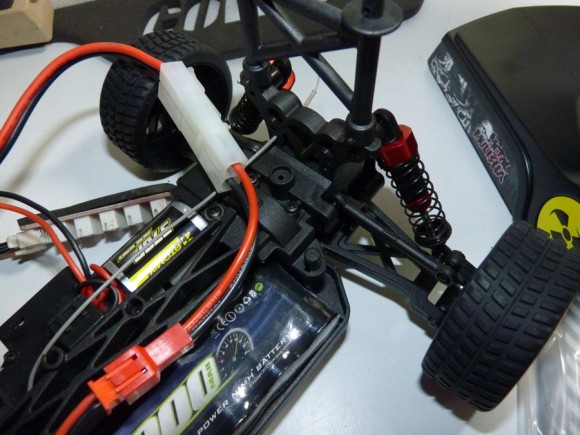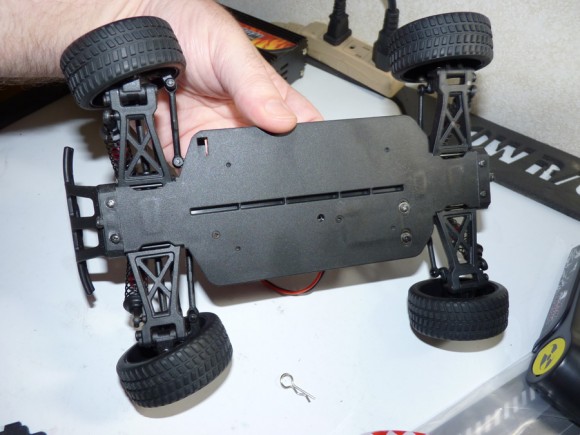 The rx and ESC are a single unit.