This past summer, we reviewed the ECX Torment. It is a 1/10 scale 2wd Short Course Truck from the guys at Horizon Hobby. The ECX brand has a line of cost effective ready to run models, ranging from 1/10th scale monster trucks to a 1/8 scale nitro buggy. The ECX Torment is great for a beginner, but what happens when that beginner wants to race? The truck has a very high center of gravity, which doesn't make it the best candidate for racing.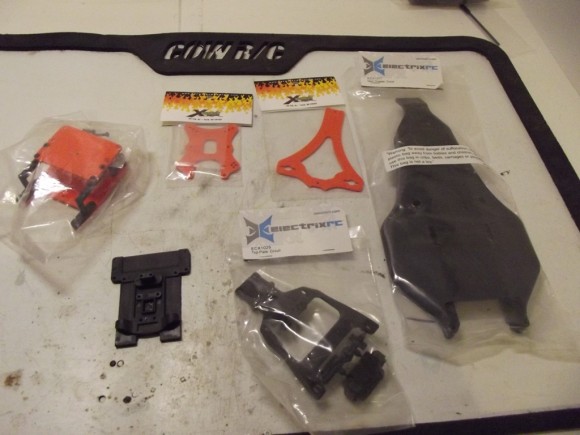 Xtreme RC  offers some help in this department. They offer a chassis extension for the ECX Circuit/Boost line, which you can use to create an LCG chassis for your ECX Torment. My thinking is the original intent of this chassis extender was solely to lengthen the chassis of the Circuit or Boost, and someone out there decided to try it on the Torment. There is some custom work that has to be done to make this a complete Short Course Truck (Specifically on the front end to keep the stock bumper) which we will outline in the build below. So follow along as we lower the center of gravity on the ECX Torment. For those not already aware, this truck was a part of our Children's Miracle Network Charity Benefit.
Here is the truck in stock form.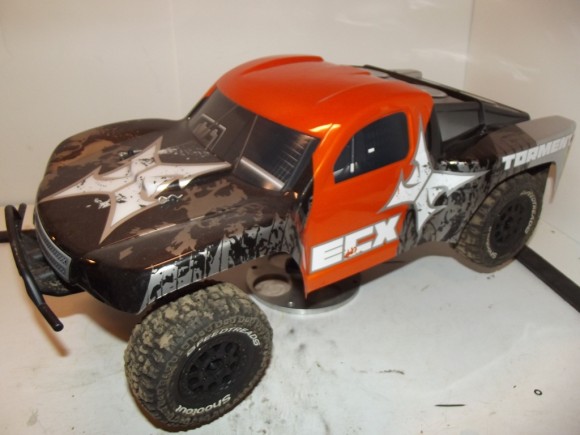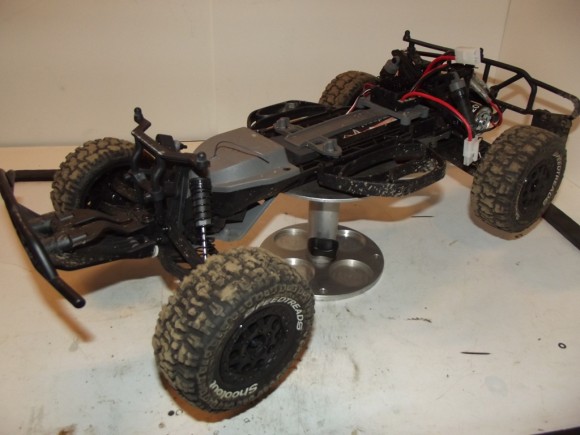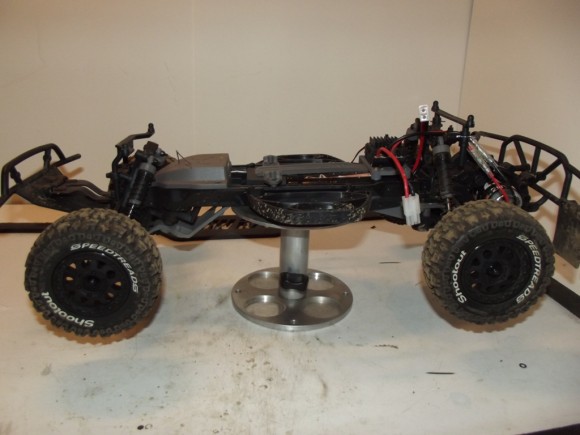 These are the components we are using. There are a few missing from this pile, which I will point out as we go.
Parts List:
Xtreme RC Chassis extension
ECX Circuit chassis ECX1017
ECX Circuit Top Plate ECX1029
ECX Circuit Suspension Mount ECX1092
We'll start by mounting the top of the extension plate to the ECX Circuit chassis.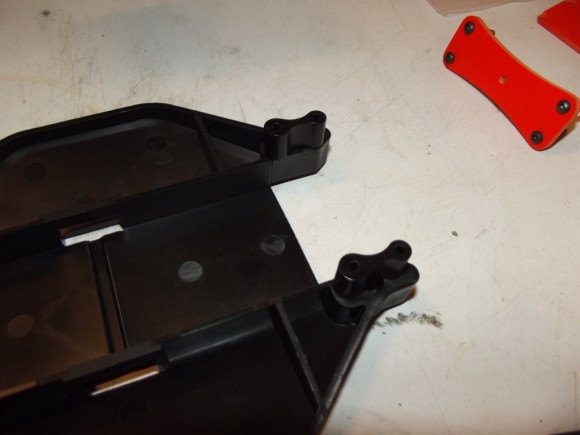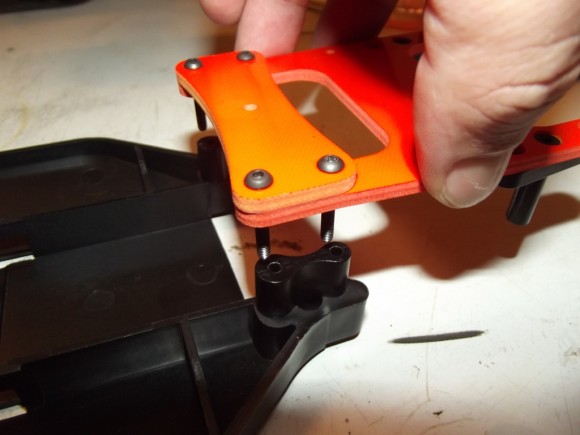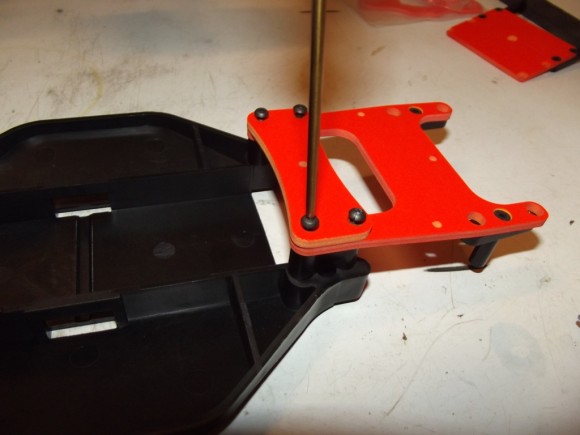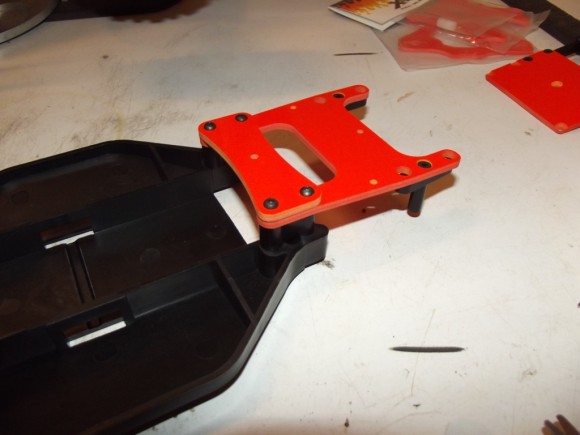 Next is the bottom side of the extension plate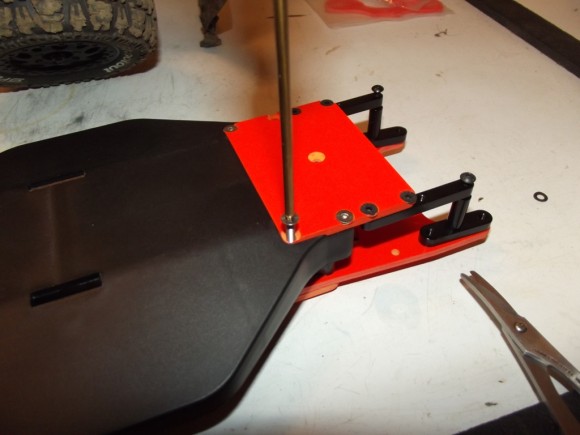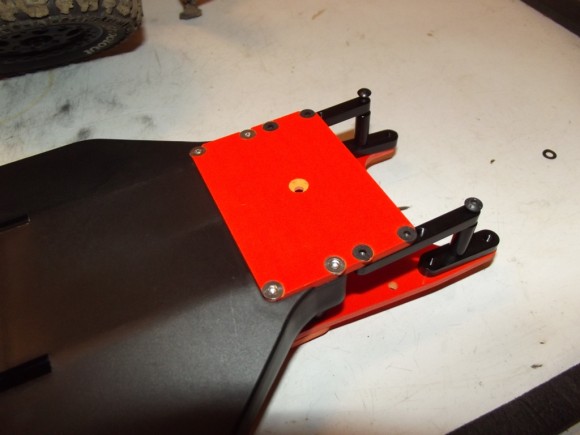 We'll attach the stock ECX Circuit suspension mount to the extension plate.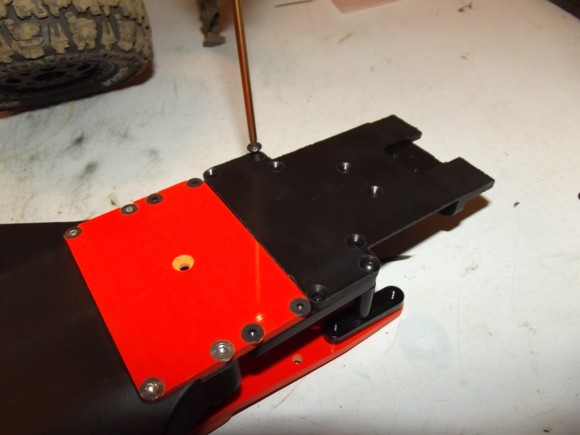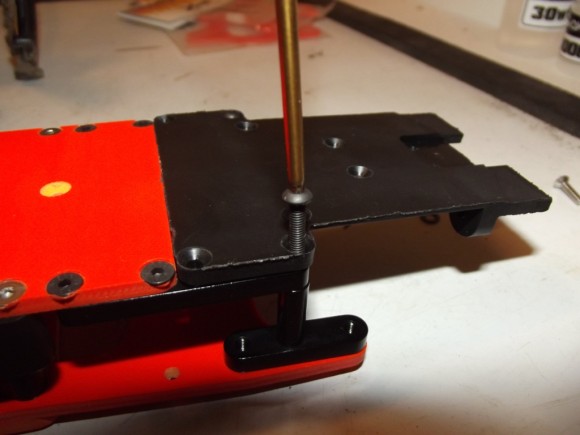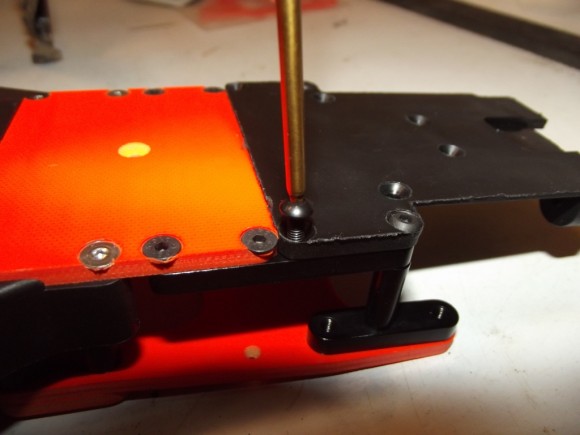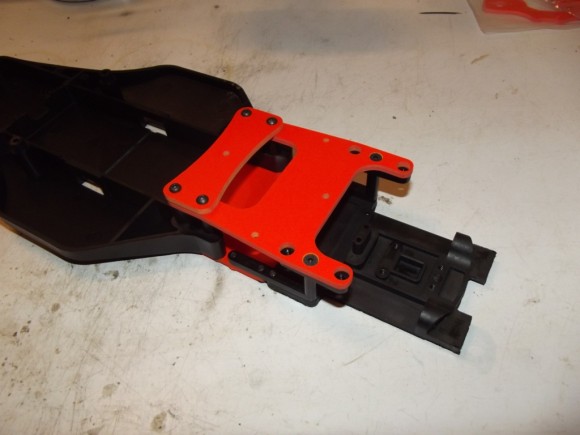 Time to start tearing down the Torment.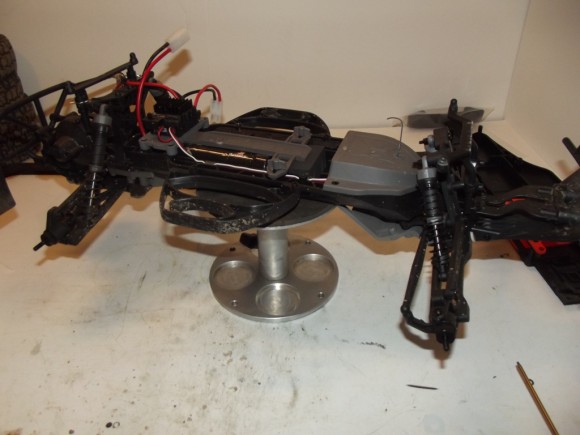 We'll remove the screws holding the rear suspension mount to the chassis.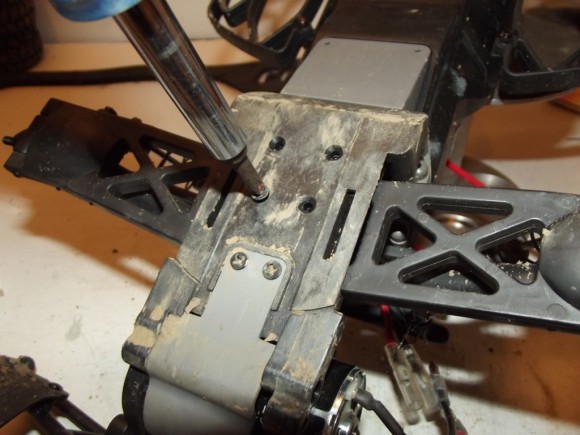 Then there are two screws in the front of the rear shock tower into the chassis.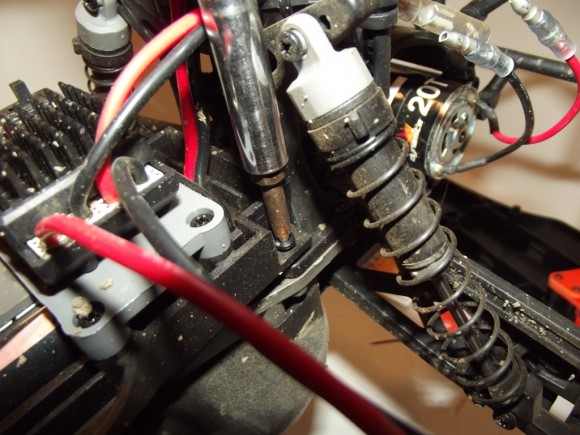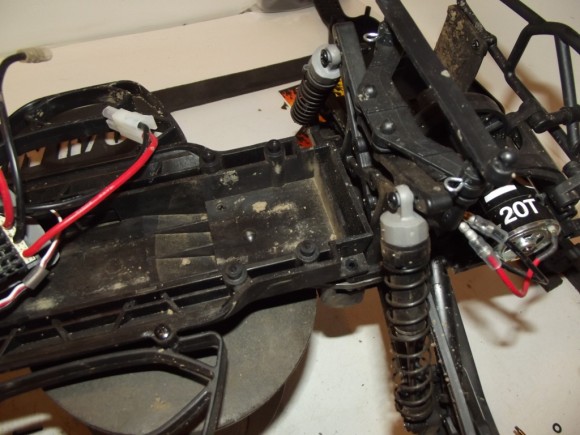 Couple more screws into the lower suspension mount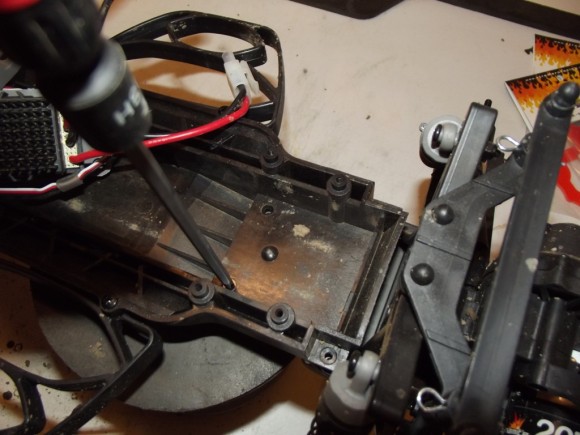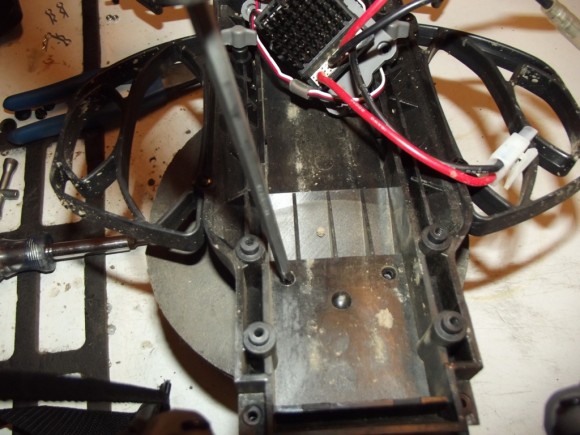 And the whole rear clip comes off as one piece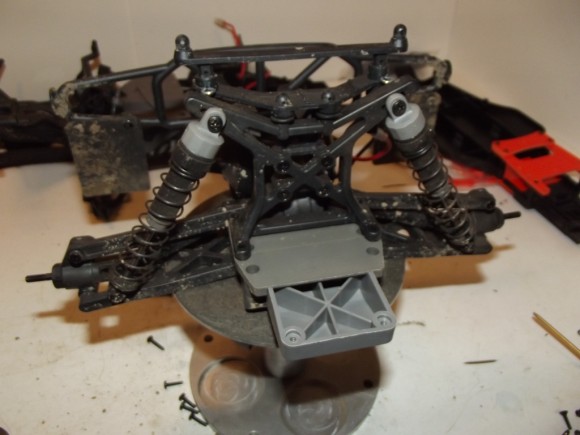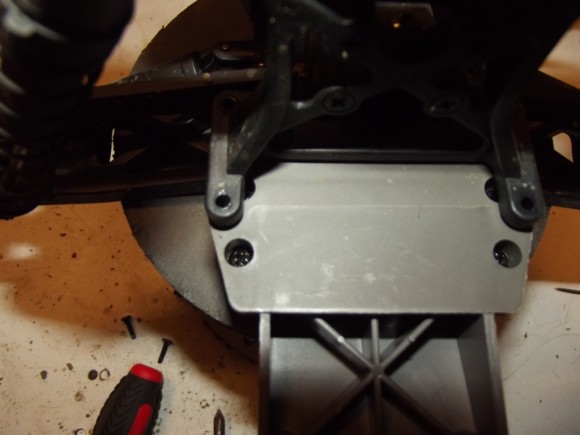 We'll keep disassembling the rear section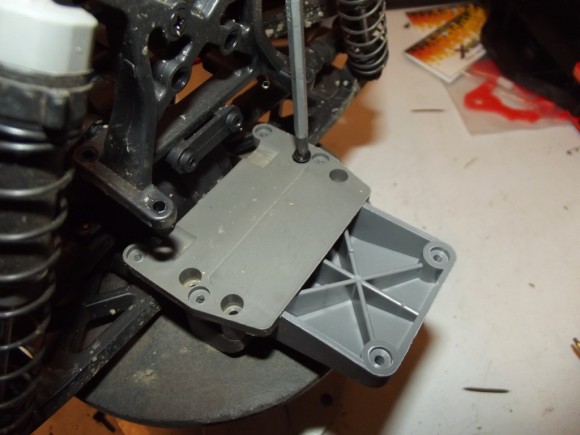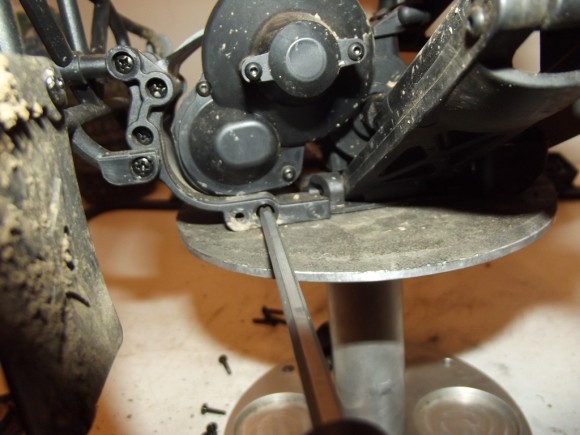 Including removing the hinge pins holding the rear arms on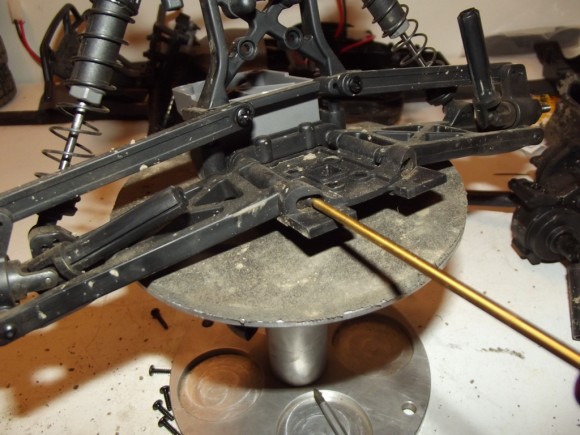 Now we can mount the Torment rear suspension to the new chassis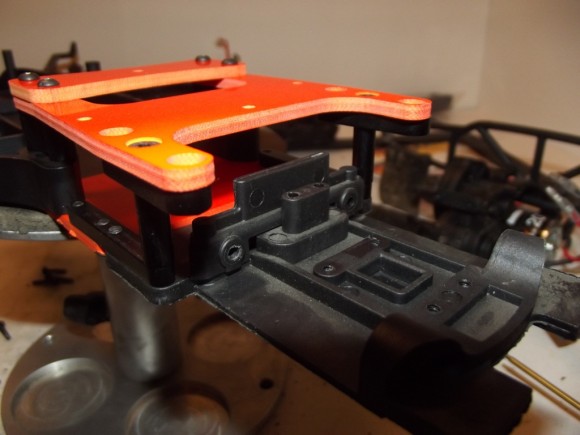 Mount the Torment arms to the new chassis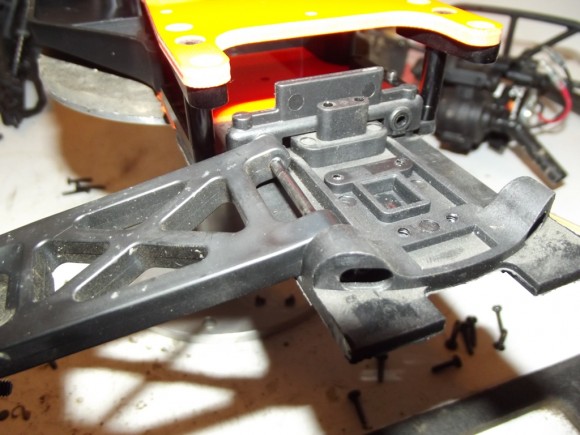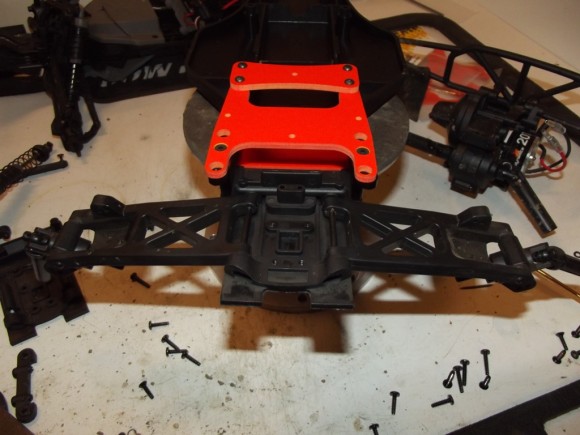 The hinge pins are held in with small set screws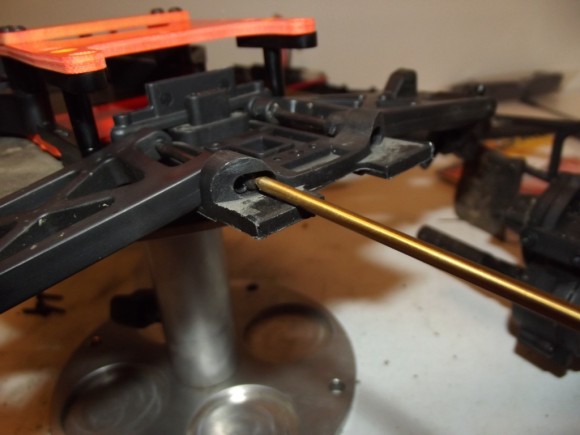 Now we can set the transmission assembly in place.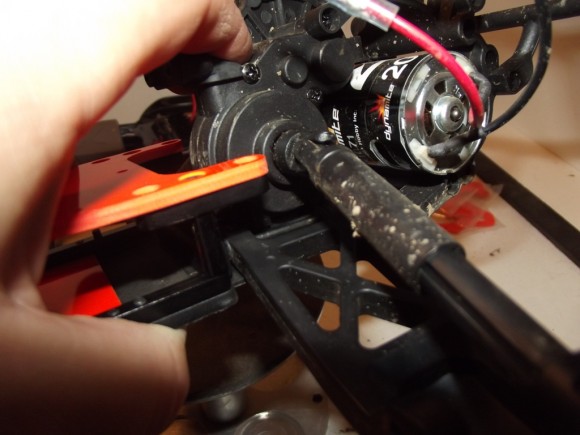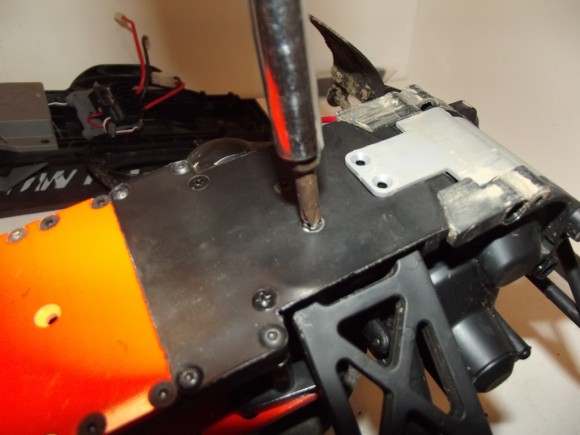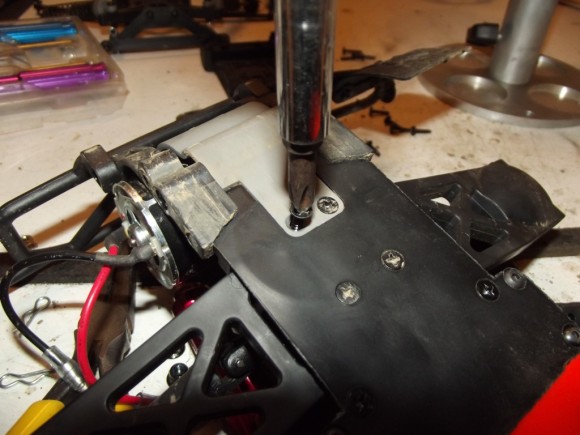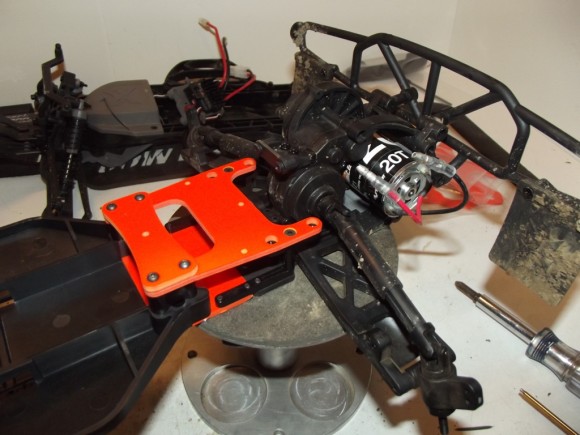 The rear shock tower lines up with the extension plate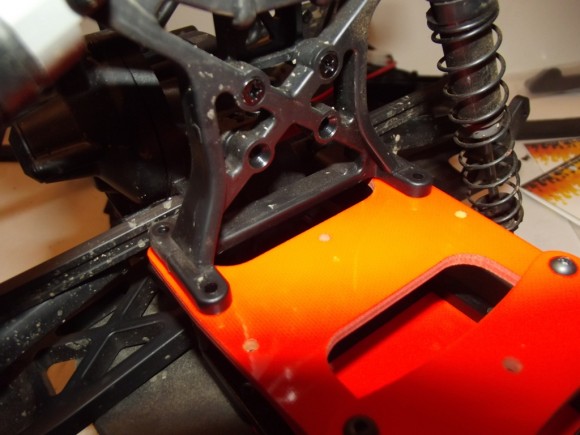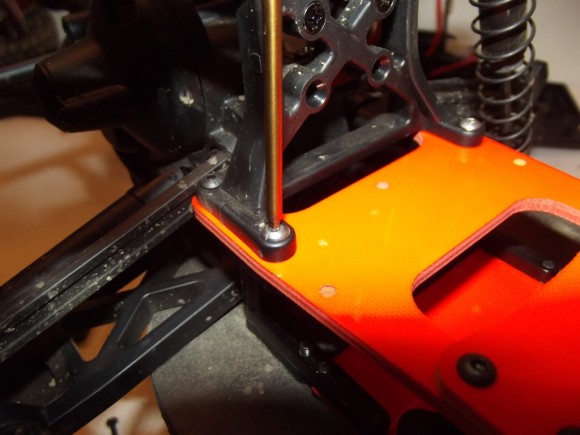 Now we can reattach the shocktower to the top tranny mount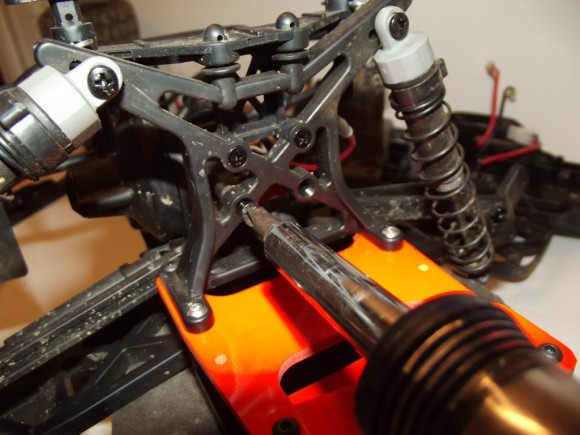 As well as the camber links in the rear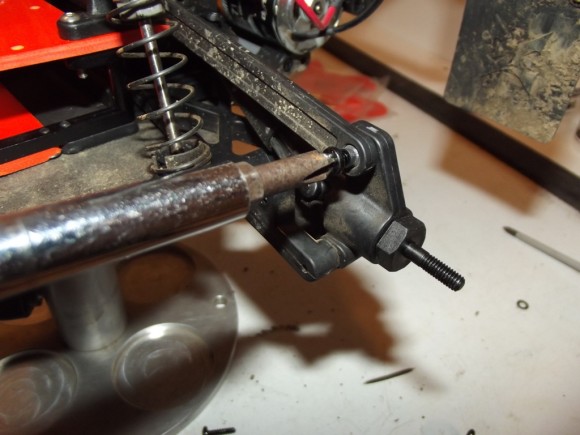 Lower shock screws go in next