The Axial AX10™ Deadbolt™ 1/10 Electric 4WD RTR packs all of the speed and versatile crawling capabilities as its original AX10 counterpart and adds a custom body with a molded driver figure, three interchangeable heads (three styles included: A motocross, open skull–face or motorsport helmet) and officially licensed Maxxis 2.2 Trepador tires giving the vehicle a more aggressive and scale look!
Power is provided by a 20T motor and AE-2 ESC that's mounted vertically to help shield it from dust and debris. The AX-3 2.4GHz radio system and AS-3 metal gear servo gives you secure and precise control. The AX10™ Deadbolt™ is packed with trusted features along with a set of high performance Maxxis Trepador tires that allow you to traverse any terrain with ease.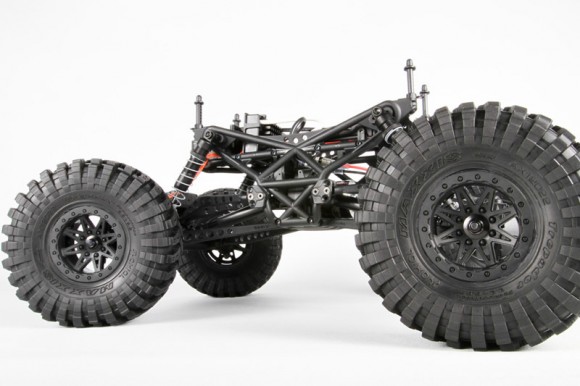 THREE HELMETS INCLUDED
The Deadbolt™ includes a realistic driver figure complete with a race suit and three interchangeable helmets. A motocross, open skull-face or motorsport version of the helmet are included, choose your own style!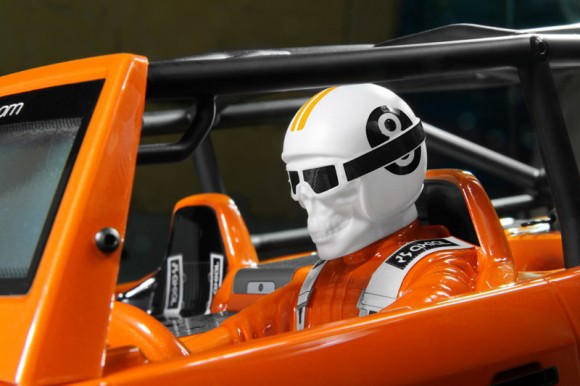 The AX10™ Deadbolt™ is a highly capable, affordable starting point for anyone. If you are not sure what you want to do and how you want to do it within the various segments of crawling, the AX10™ Deadbolt™ is a highly versatile truck with scale looks, performance driven components and the right amount of speed mixed with technical crawling prowess – all in one rig.
NOTE: Prototype shown. Some imagery may differ from the actual product.
Features
AX90033
AX10™ Deadbolt 1/10 Scale Electric 4WD – RTR