Upgrade the looks and performance of your SCX10 shocks with this CNC Machined Precision Aluminum Shock Upgrade Kit from ST Racing Concepts featuring the following:
1 pair of threaded aluminum shock bodies
1 pair of aluminum shock collar (w/o-ring inside to hold ride height adjustment)
1 pair of aluminum lower shock cap
No need to purchase complete aftermarket shock kit for nearly $50 a pair.  Just use the same shock internals and shock cap from your plastic kit shock and you will have great looking and better performing shocks with our aluminum shock upgrade kit.  Complete the scale look with our CNC Machined Aluminum Faux Shock Reservoir.  Two pairs of our shock upgrade kit plus one set of faux shock reservoir will do a complete upgrade to all four of your SCX10's shocks while costing you less than what other manufactures charge for just 1 pair of their aftermarket shocks.  Available in Black, Gun Metal, Green and Silver. 
STA30130BK/GM/G/S CNC Machined Precision Aluminum Shock Upgrade kit for SCX10 (1 pair).  MSRP: $16.99

STA30131BK/GM/G/S CNC Machined Aluminum Faux Shock Reservoir for SCX10 (set of 4 pcs).  MSRP: $12.99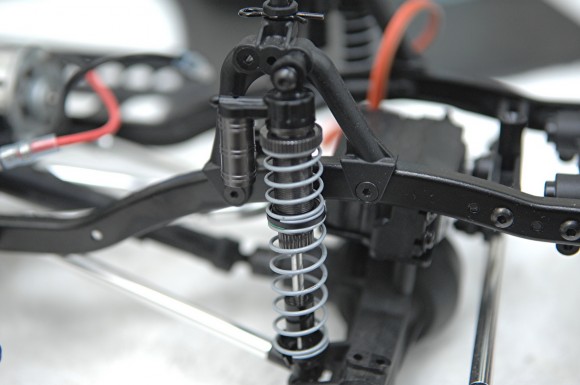 ST Racing Concepts Axial SCX10 CNC Machined Aluminum Rear Upper Link Mount for SCX10
This CNC Machined heavy duty aluminum rear upper link mount provides a solid foundation for the rear upper suspension links.  Features four holes for installation on the rear axle and beautifully machined to add great looks to your SCX10.  All hardware included.  Available in anodized Black, Gun Metal, Green and Silver
STA80043BK/GM/G/S CNC Machined Aluminum Rear Upper Link Mount for SCX10.  MSRP: $21.99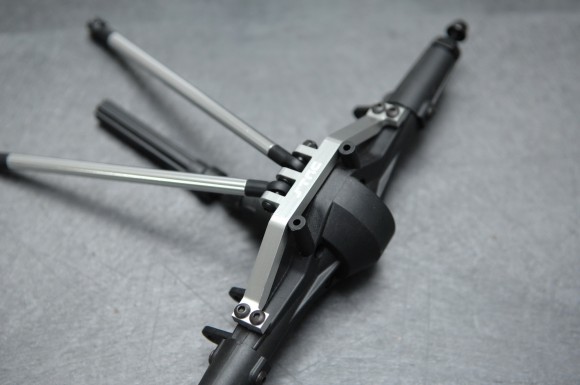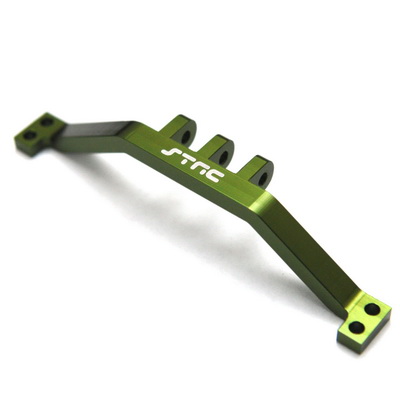 More Axial SCX10 option parts coming soon from ST Racing Concepts