Here we are with the third installment of "Project Avante". The first article was a simple build up and the second was the installation of the upgraded electronics and better tires.
Now thanks to the generous sponsorship of RCMART.COM we can continue on with the third article, HOP UPS! These parts were chosen as ones that would increase the car's durability on the track and also gain a little more performance (torque splitter). This car was always intended to be raced at the Vintage Off-Road Nationals. We figured whoever wins the car in our upcoming charity raffle for Children's Miracle Network would appreciate having a more durable car (not that we broke anything on it in testing) and a little better performance.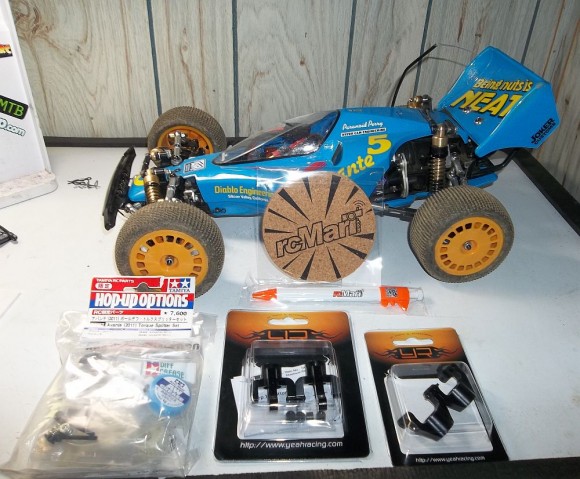 Above you can see all the cool things we got from RCMART.COM. We received front and rear aluminum knuckles from YEAH RACING and the torque splitter set from TAMIYA.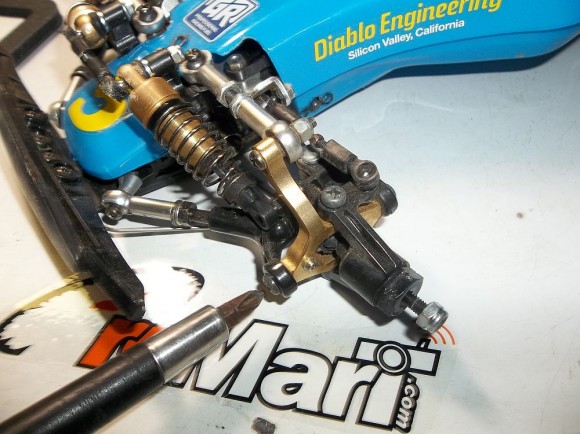 We will start with the installation of the front aluminum knuckles from Yeah Racing. First we need to take off the stock ones.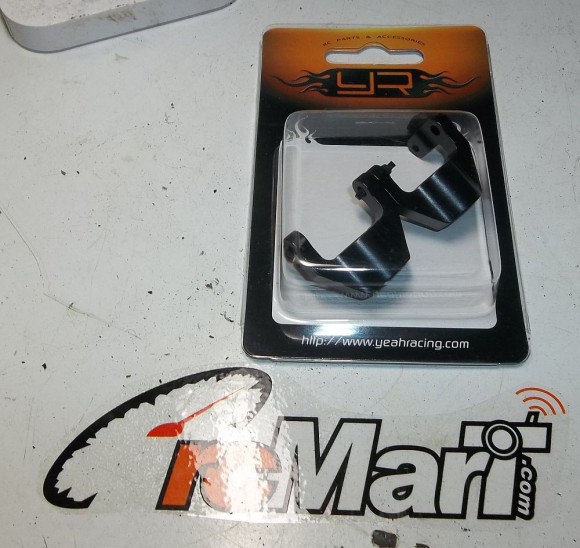 Here they are in  their packaging. I dig the logo.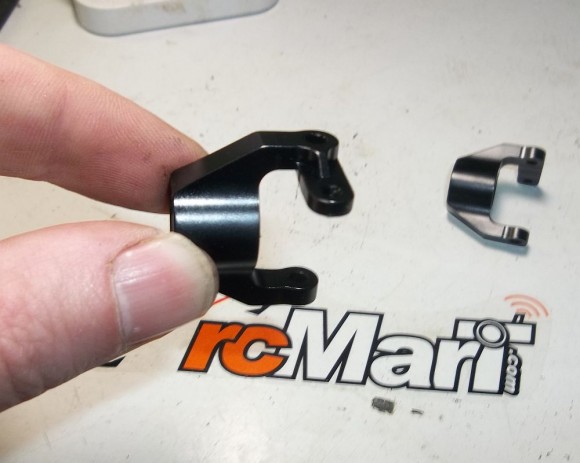 The knuckles themselves seem machined well and I didn't see any problems. They came in a nice mat black finish.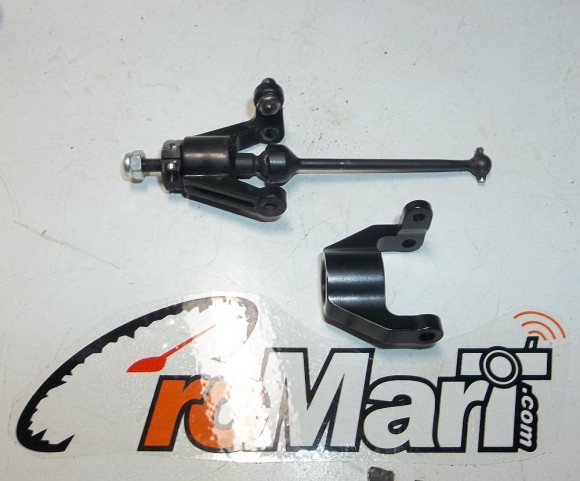 Here is a comparison of the stock (top) and the new knuckle (bottom).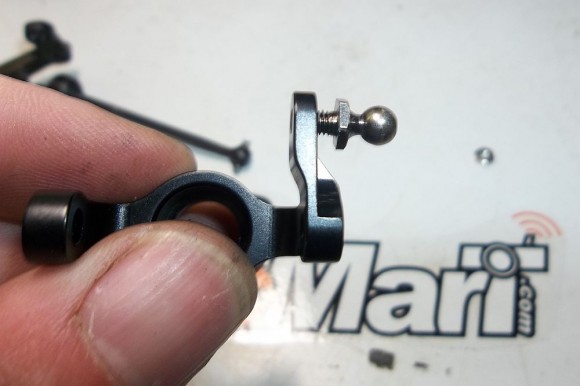 One difference between stock and the Yeah Racing knuckle is that the new knuckle is threaded where the ball stud goes.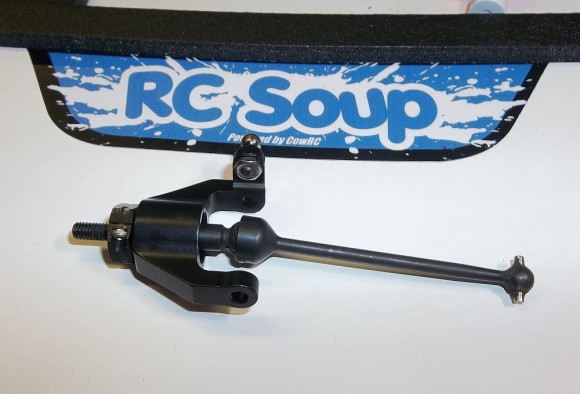 Here we have the new knuckle and axle all together.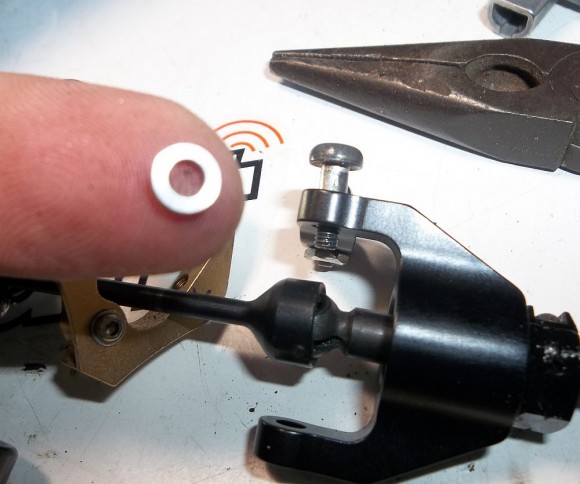 When putting the knuckle back on the car do not forget the little spacer, you still need this.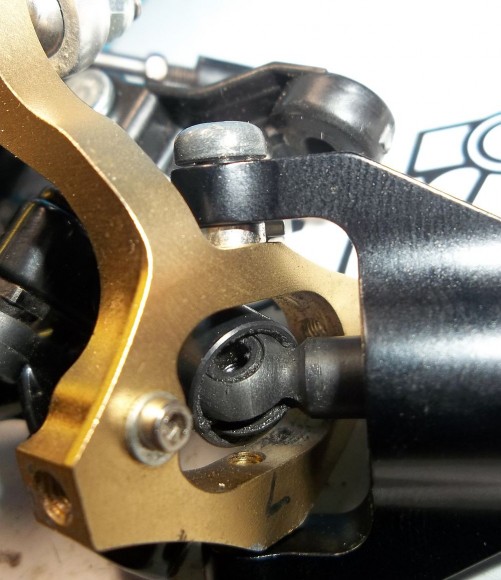 A close up shot of the spacer.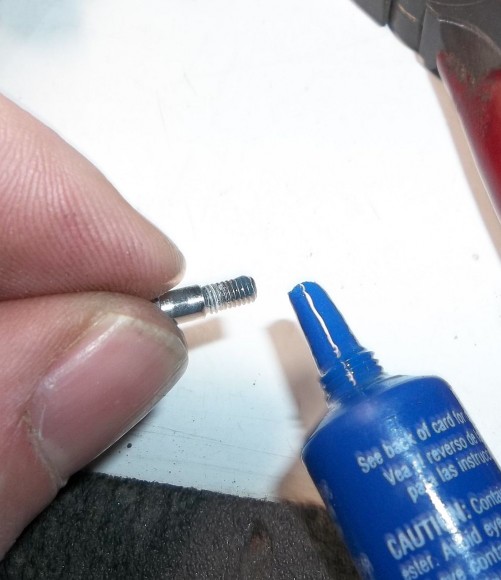 Just a tech tip, I use a little dab of blue Loctite on all screws that thread into metal.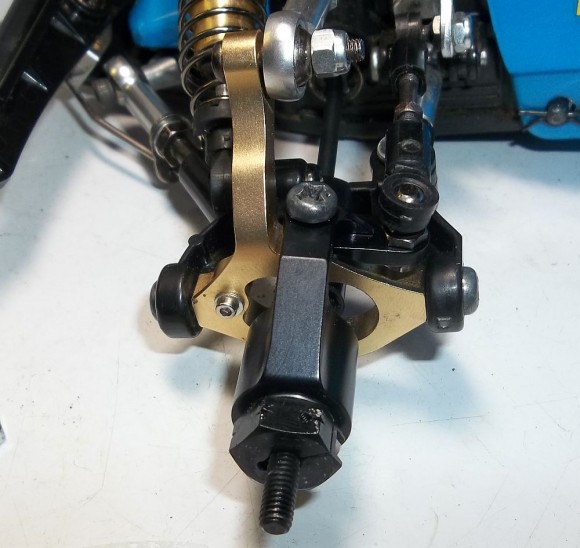 The new aluminum knuckle on the car.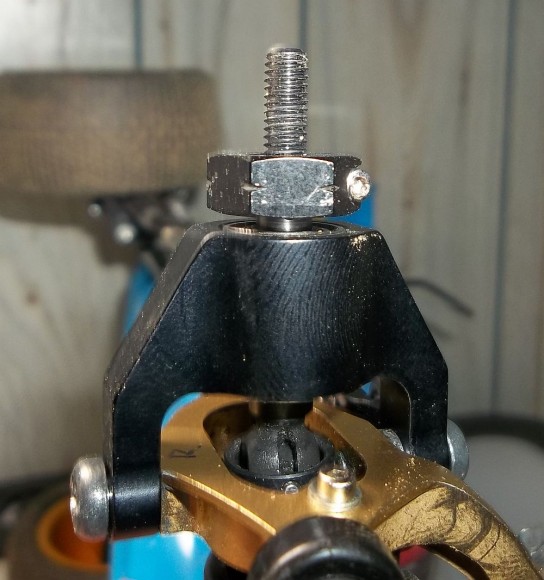 Hhmmmm….. I noticed a little gap between the wheel hex and the knuckle that was not present with the stock pieces.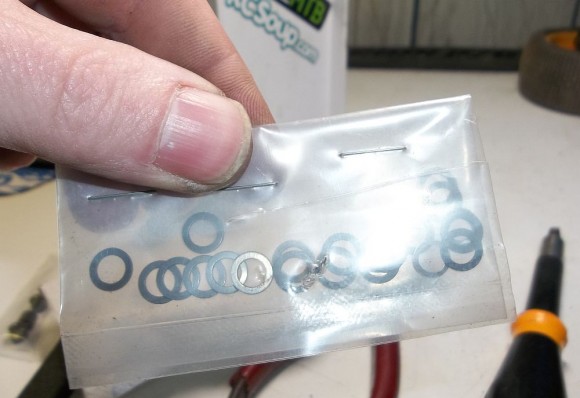 I will just add some shims to take up the slop. Hey Kevin,You owe me some shims!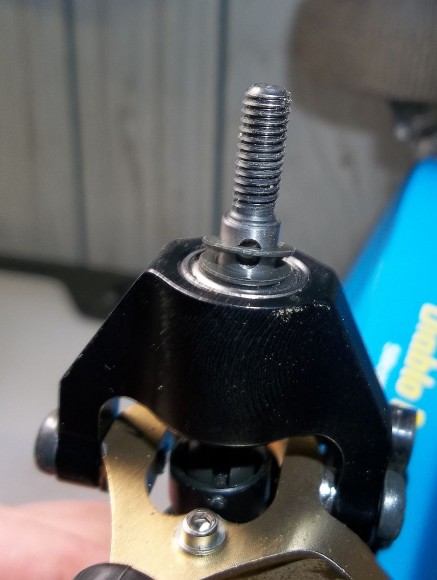 Shims added. I used just enough to take up the slop and allow a little movement so not to bind anything.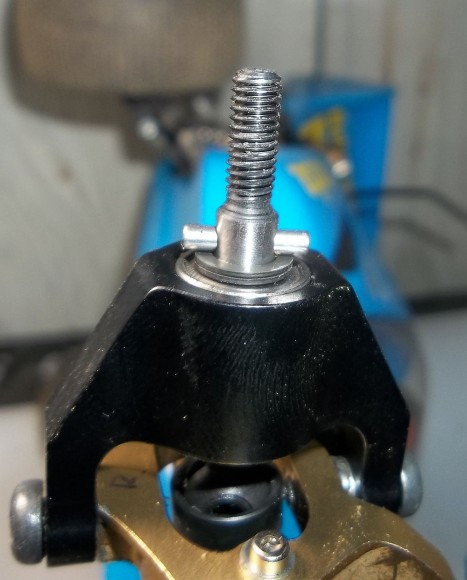 All nice!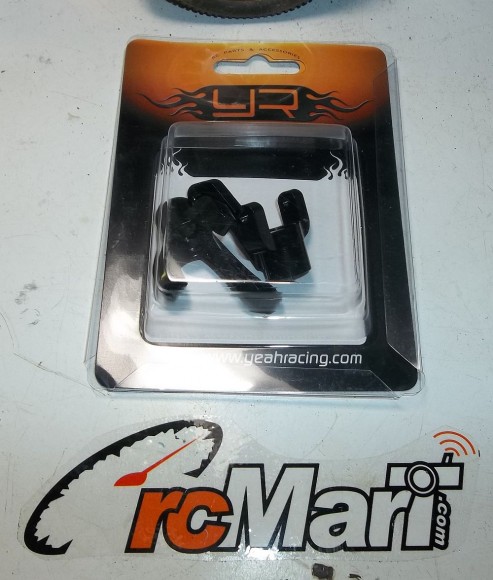 The rear knuckles and check out the RCMART.com decal  😉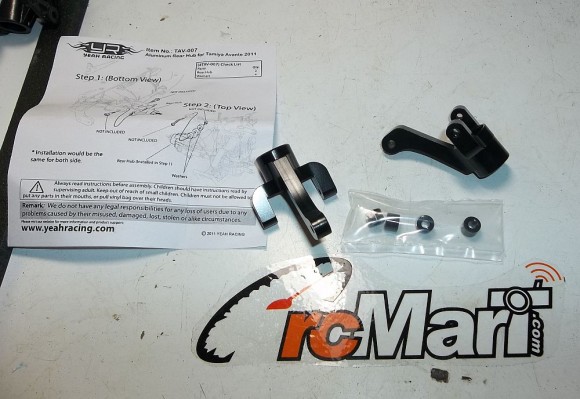 The rear knuckles came with some simple instructions.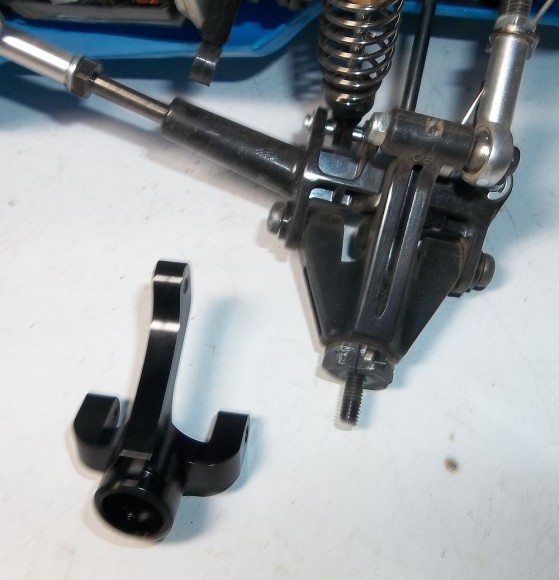 Sorry for the out of focus photo but here we have the new Yeah Racing hub next to the stock set up.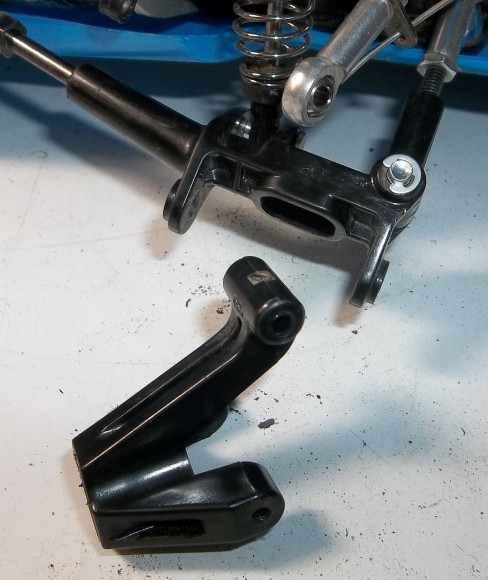 Ready for install!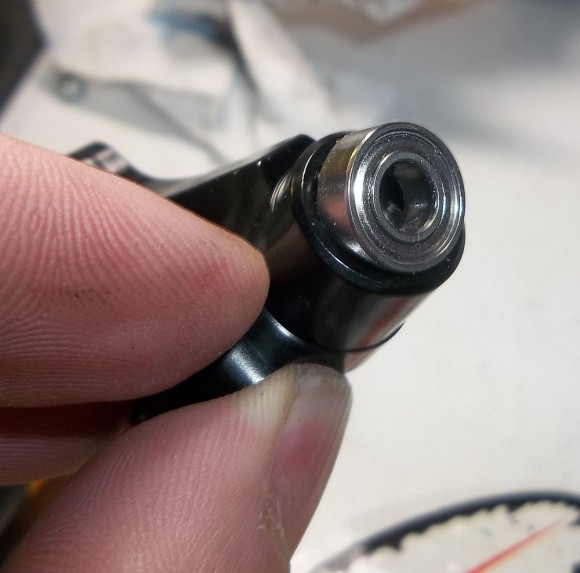 There stock bearing just pops right in.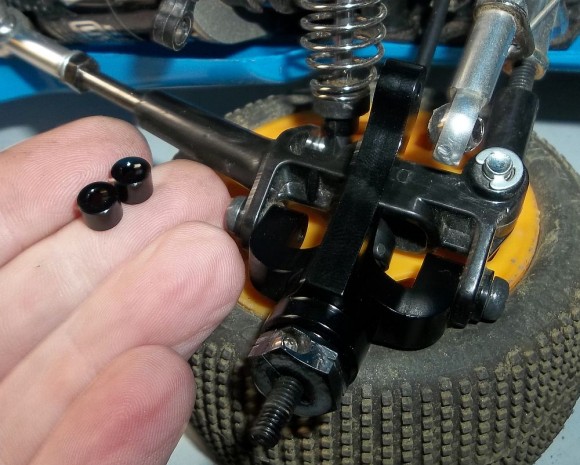 Now the new rear Yeah Racing hubs come with two spacers.The instructions tell you where to put them.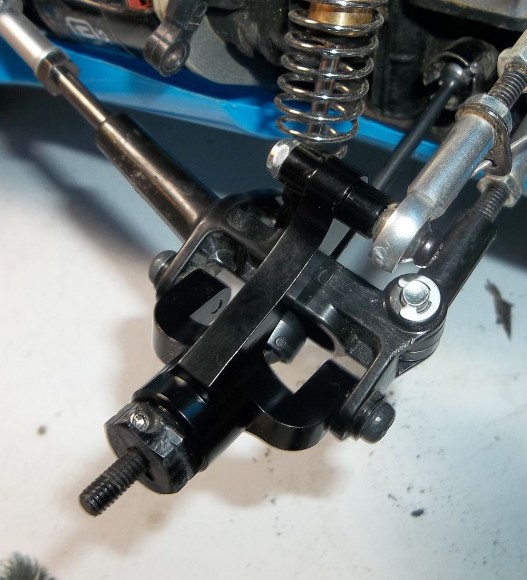 They are used to space out the upper tie rod.