I recently had the pleasure of sitting down and chatting with Heath Meschkow, the man behind CowRC. Always MOOOtivated Heath gave RC Soup the opportunity to get…The Inside Soup.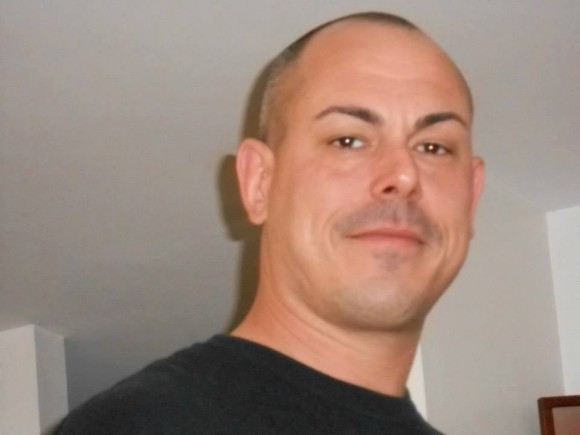 Heath, what motivated you to start COWRC?
At the time, I had just returned to the hobby (about 7-8 years ago) after a 12+ year hiatus… I was bitten by the micro 1/36 and mini 1/18 RC bug. After some time modding my toys with the common after market stuff, I found I just couldn't push the envelope further in the direction I wanted, Extreme Speed! I am a speed demon at heart. It wasn't long before I started fabricating my own mods, chassis, suspension components, and all sorts of stuff. I was an active member and moderator at the time on TheToyz forums and my builds and mods really got a lot of attention. It led me to thinking why not offer some of these things to the public? While the industry and our fans have brought me in a completely different direction the original  intention was to offer my parts and other micro/mini parts in a small scale specific online store, have tons of fun doing it, and maybe make a couple extra bucks in the process. As you can see, the original motivation and where we are today is quite different, although I wouldn't change a thing!
How long was it before you went from selling custom parts to selling the mats, air blasters and lubricants?
I was vocal on the forums about my ideas as we were putting our ducks in a row… so when we launched and opened our doors the plan had already become somewhat what it is today. My father and I played around with it for a good year maybe two, he's the co-founder and my sounding board, although It is my company and what not, he has been a huge help!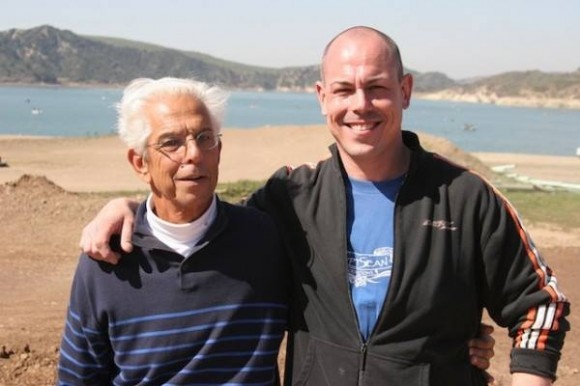 When did you start sponsoring drivers?
Sponsorship… It's an interesting animal, that has taken many years to really make work for us but our first 2 sponsored drivers was within the 6 months or so of opening our doors to the public back in February 2008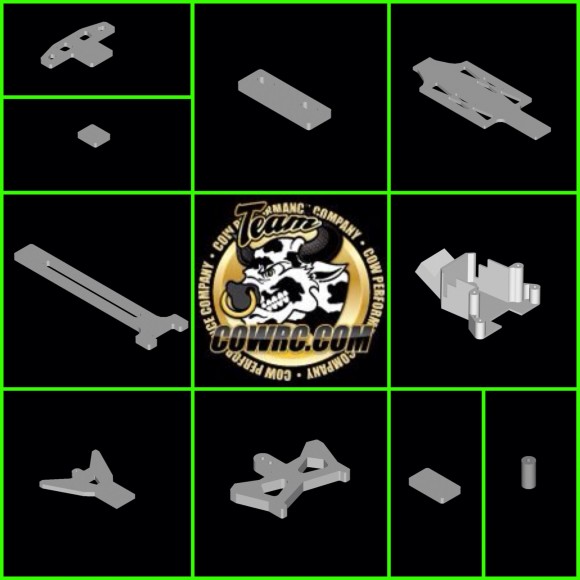 How many drivers does cow sponsor?
We sponsor much more than just drivers, but to answer the specific question easily well over 20 at this current time…
Is that all drivers or just racers?
Not sure of your definition of "drivers" or "racers"… We sponsor it all though; drivers, builders, bashers. Most all of our sponsored guys could fit into any of 2 these categories at different times, although most focus on one part or another. Sponsorship to CowRC has nothing to do with podiums and winning races. Don't get me wrong, podiums and wins certainly are nice, but at the end of the day it is not selling products nor is it making any major impact on our company, or brand identity. Too many of the large companies are focused on wins and podiums and they forget, their average customer does not race and is not interested in racing… More importantly though they forget that the real business, your meat and potatoes customer, that is buying your products, no matter what your selling… IS AN AVERAGE HOBBYIST! Here for the fun, for the challenge of the build, for the sense of accomplishment in doing something different and unique that means something to them on a personal level. If you believe in our products, have fun in what you do, and enjoy sharing it with the world whether it be though racing, building, or bashing… That is the first thing I look for in a candidate.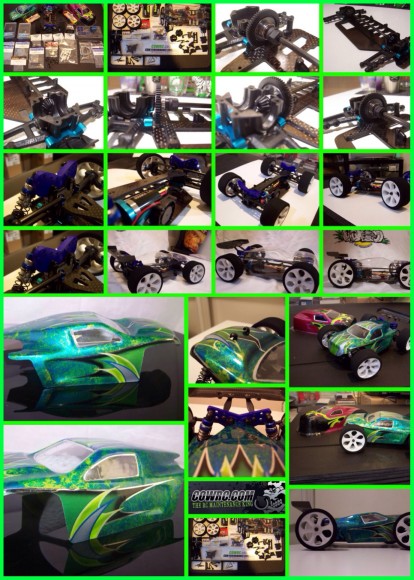 What's the future hold for CowRC?
The future… Not sure I can pin us down in any one set direction as I like to feel the market and what our customers and fans are looking for from us. I can say we have many new products in the works or just about ready for release, we will be  expanding our already immense array of sponsorship's throughout the industry, and as always striving to improve, do better, and provide more value across the board! I believe in our products and our way of doing things. However, I never rest on  my laurels, and I am always striving to give our customers and fans more! Like our mission statement says "Making products that only the elite can afford is not what we are about; bringing high quality innovative products at good value pricing is" and after all… Our motto isn't "RC Maintenance without the B.S.!" for nothing!
What do you do aside from CowRC?
Few people realize that I have a full time career outside of CowRC. I work on the hardware side of one of the largest Commercial Fleet Management companies in the US… It's a demanding job, but I am very successful at it and it affords me the freedom I need to continue to run and grow my company (CowRC). While CowRC is a business, and does need to turn a profit, it has become my me time, my fun… Nothing more I love then doing what I do right here in the barn! Being "The Cow" is a blast and I wouldn't give it up for anything… What little time I have left is spent with my family, at the end of the day, it's all about the family.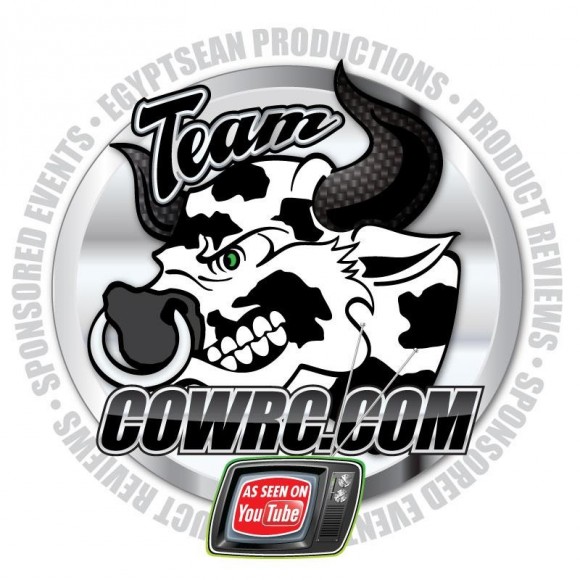 How big of an impact has social networking had on CowRC?
That's a really good question! As a company we are very active throughout the internet. We are involved with and sponsor many different rc based websites, companies, Facebook pages/groups, blogs, and more… Simply put it has been an irreplaceable tool for establishing our brand identity and building our unbelievable support network that spreads far and wide across the world within RC. While we spend very little on raw advertising dollars (I am always disappointed by raw advertising's R.O.I)  the potential within social media is immense… This is exactly the reason why we have put over $25,000 at retail value in product into social media and other web based media this year alone through sponsorship's, contests, and giveaways. I can easily say, CowRC would be a fragment of itself today without Social Media and the internet. On a more specific level CowRC maintains a YouTube channel featuring our many unbelievable sponsored videographers that bring some  of the most impressive rc action you can find on YouTube covering nearly every genre of this hobby!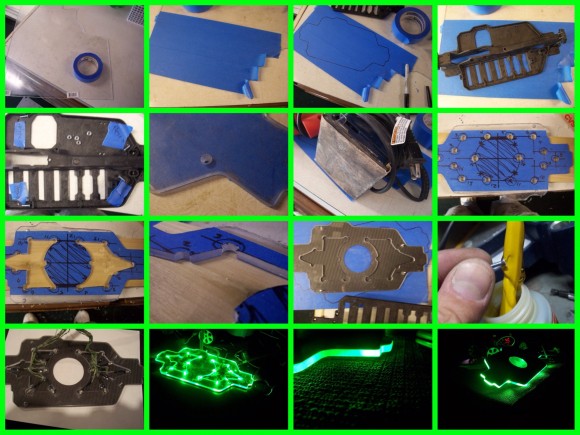 Want awesome event/race videos… we got it, Egyptsean Productions brings us some of the best Southern California based event video's there are, hands down! Want killer bashing videos edited like nothing you've seen? We got it, SwedishRC, who I can confidently say is one of the hands down best RC video editors to ever come to YouTube! Want great scale rc event coverage, editing magic, and feel like your at the event? Got that to… Extreme Scale Productions, Impressive work and commitment to his craft! Or maybe you're looking for clear, well presented build videos from MT's to Large scale? We've got that too… 505RC baby! and this is just a small portion of what we are doing on YouTube… I can't mention them all here in this interview! CowRC is currently active on over 12 web based forums including our own, centered around all the things we sponsor (www.cowrc.com/forum), and I certainly cannot forget about Facebook! Our Facebook page reaches 20,000+ people on a slow week. This is something many companies, overlook… This is and has been a immense tool for us since committing to it just over a year ago. It is our single most effective marketing tool we have. A huge investment in time and commitment but I only wish we committed soon. If you do it right, its irreplaceable! You could say… this company was built on social media!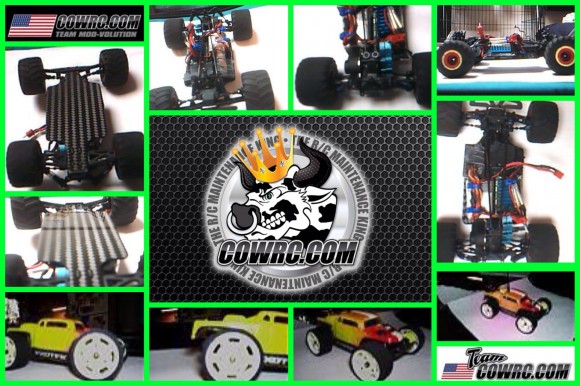 How long have you been into rc?
Well, I have been interested in R/C since 5 or 6 I would say… As a little child my father would bring me along to his slot car races… this is when slot car racing was hardly an over the counter type of deal, these guys were building their cars for the  most part and I am talking full grown men, just like me with RC. Anyways, for years I would ask my father for an RC every time we passed by them in the hobby shop on the way to the slot track in the back… Took about five years I think but eventually I got Tamiya Hornet (THANKS POPS!) and I was bitten by the bug immediately. RC was a big part of my life up through my middle school years until about the time I hit high school. There was a few odd attempts to get back into it here or there but I took a long break for the most part up until I purchased a mini rc18 back sometime in 2006. While I have limited RC time these days between my full time career and running CowRC, nothing beats grabbing one of my go fast toys and  hitting the streets! At the end of the day, I always was… and always will be a hobbyist on a personal level. I love the build. I love the destruction, and I love the modifications… especially when they are my own that actually works.
What type of rc do you prefer?
The hobby to me… at least the enjoyable part, just like CowRC, is all about trial and error. Lots of failures… Lots of mistakes… But eventually when you stick with it… you find what works. I am pretty much strictly a go fast concrete guy… Not so much a back and fourth down the street repetitively but Concrete go fast bashing. Nothing better for that then an off road buggy or truggy heavily modded for street duty in my opinion. Most all of my rigs follow this path. I love the 90mph blasts  down the road, but nothing beats 50mph drifts around the street corner into 12″ ramp that gives you 50ft of air while hardly getting 3-4 feet of the ground. If I can't completely demolish it in 3 seconds flat… I find it hard to take interest in. Definitely a basher with a twist, no doubt!
One last question for you, what is your favorite kind of soup?
RC Soup