About two months ago, we picked up a Pro-Line Racing Pro-2 2wd short course truck kit. You can read through the build at this link.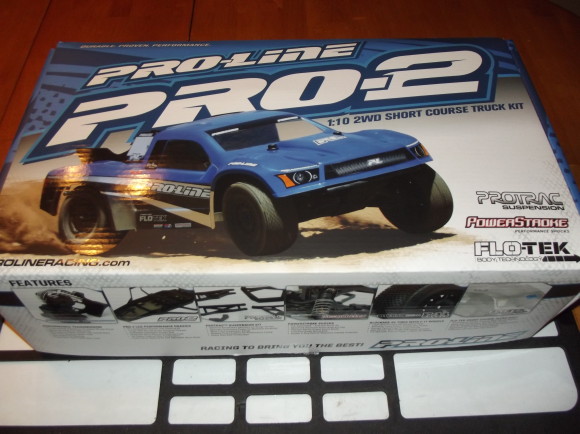 The truck comes about 40% complete, and in no time we were ready to hit the track.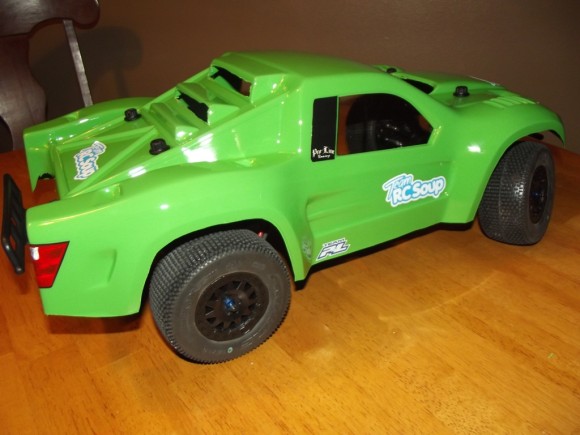 I took it to the track a couple of times to get it tuned in, and the first real test would come at Newred Hobbies 10th Anniversary Race on April 19th.
At this race, I was plagued with some electronics issues. I blew the Novak ESC I had put in this truck when I first built it. The ESC was about 2 years old, and had been through a few vehicles before giving out on me. I picked up a new Castle Mamba Max Pro from Newred's, and got it soldered up to the Savox 8.5T motor in time for the first of the triple A Mains.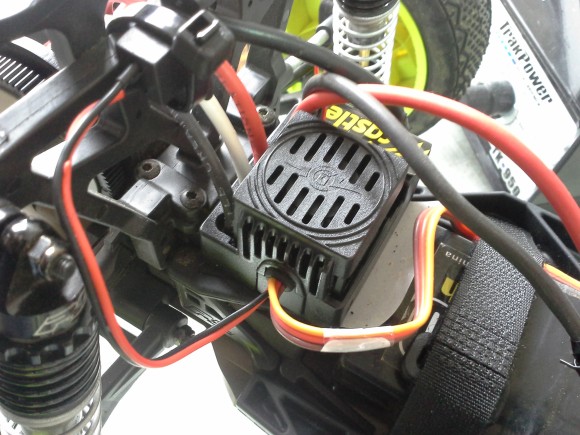 The Pro-Line Pro 2 is a very nimble truck. I found myself turning the dual rate on the steering down to about 80%. On such a high bite track as Newred's, this truck would benefit from sway bars.
At the end of the Triple A Mains, I found myself third, and on the podium next to Mr. Brian Kinwald. Landen Lewis took second. I love this picture.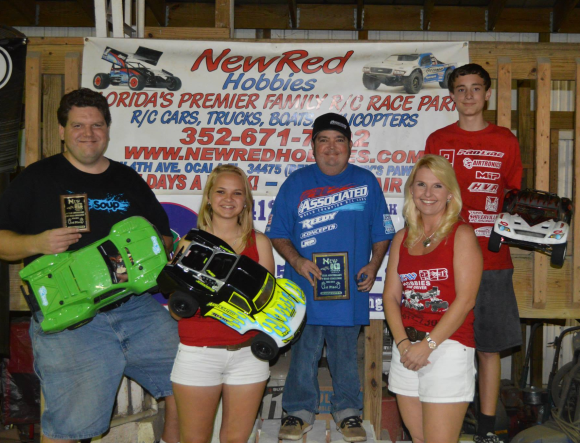 Now that I got the picture in my review, forever cementing that memory, I must let you know that there were only 4 entries in the class for this race. It makes my finish position less impressive, but I still have a podium pic with Brian Kinwald. I'll take that no matter what.
The Pro-2 was fast all weekend. I was able to turn fast laps, but sporadic wrecks hurt my consistency. The crashes I experienced ranged from mild to cringe-worthy, which is where the Pro-2 really starts to shine. The Pro-2 is capable of turning lap times on par with the fastest guys out there. But it will also take a licking in a crash, and keep going. It is a very durable truck. There were a few instances where the truck could be seen cartwheeling down the back straight. When the marshals turned me over, I was able to keep going.
The next big race for me and the Pro-2 was the ROAR region 4 Championships at Spacecoast RC in Cocoa, FL. Once again a low turnout for 2wd Mod SCT. This time I'd be up against the likes of Landen Lewis from Team Kyosho and Billy Easton from Serpent. Amazing photos from Spacecoast courtesy of JVK Photography. Thanks Jeff!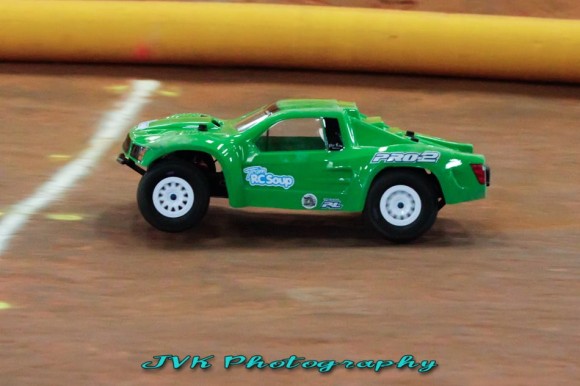 I started the day on M3 Ions. The track was high bite, and tire wear became an issue for everyone. I was able to squeeze 3 runs out of the tires by rotating them between heats. This was a new track to me, and I clipped pipes and walls throughout the day trying to get a feel for it. I did suffer one break, which was the lower shock eyelet on the front left shock. I had spares in my box, and was able to get it going for the next heat.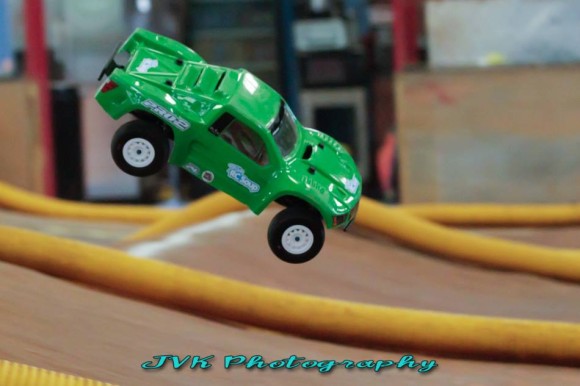 On Saturday I tinkered with my setup a bit, but the truck was very close. My biggest issue was the occasional traction roll if I tried to carry too much speed into the corners.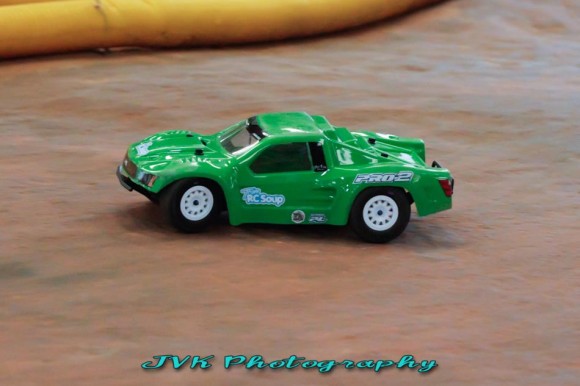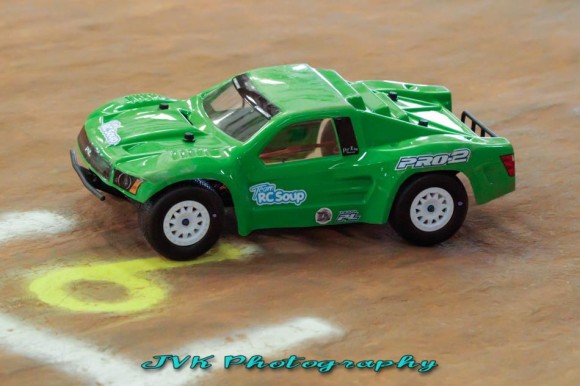 On Mains day, I switched to MX compound Suburbs to survive the Triple A Mains. They worked just as well as the Ions for me, and tire wear was less of an issue.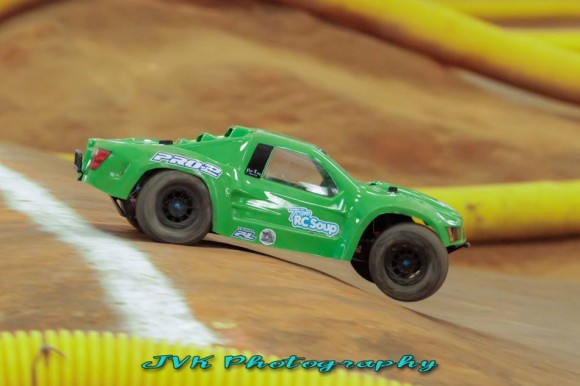 Jeff Keeton took some amazing shots of this truck in action. I can't thank him enough.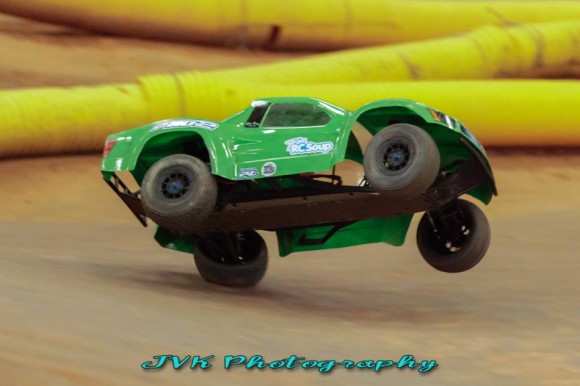 Mod 2wd SCT has had very low showings at the races I've brought this truck. I plan to keep running this truck throughout the summer, and throw some upgrades at it.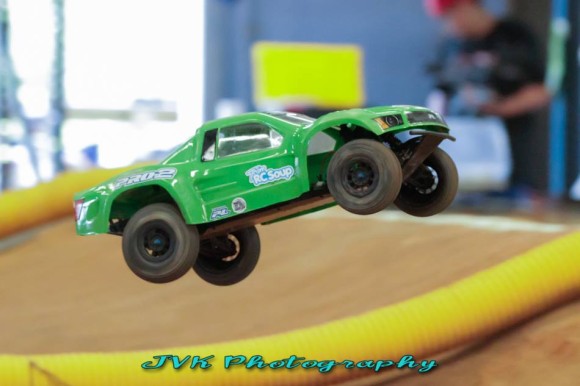 Pro-Line Racing has a Pro Spec shock that I hear does really well on this truck. I want to give those a try. I'm also going to throw a 17.5 in this truck so that I can run it in the stock class, which has a much bigger following in this area.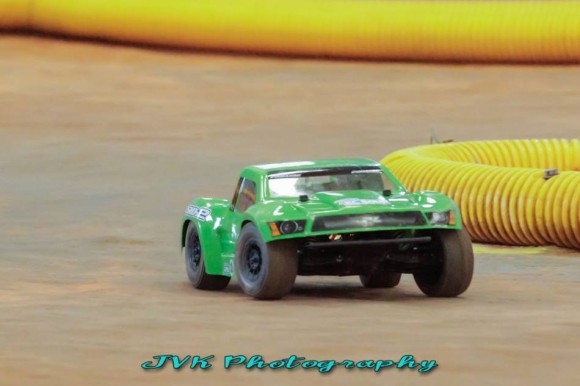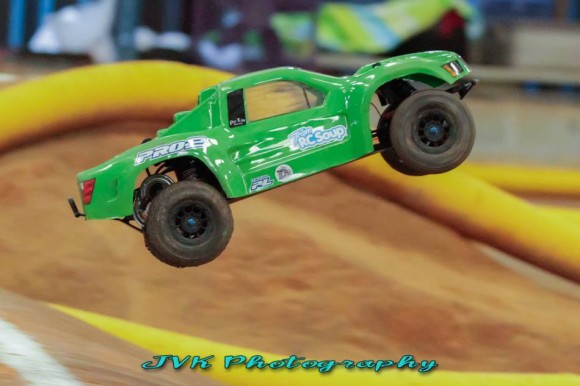 Here's some raw video of the Pro-2 during practice day at Spacecoast RC and the ROAR Region 4 championships. My son is behind the camera. Thanks Josh 🙂
[youtube]http://youtu.be/UERxFU22FF0[/youtube]
Now for some scores!
| | |
| --- | --- |
| Value | At the time of this writing, the Pro-2 is $379. While you do get good wheels and tires, and a Flotek body, it is one of the higher priced 2wd SCT kits. It is made in the USA, which adds value in my book. |
| Build Quality | The fit and finish on the Pro-2 is good, but I did find that the gear diff was empty. Also if you race this truck, you're going to want to swap out the stock bellcrank for a stiffer aluminum one to eliminate flex. |
| Performance | This truck offers as much performance out of the box as the top race trucks available today. |
| Durability | This truck is definitely durable. I knocked off a point because of the broken shock end I suffered at the ROAR regionals. |
| Would I buy again? | I would definitely buy this truck again. It offers top notch performance, with the durability to stand up to even the newest of drivers. |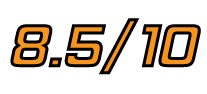 Overall I give the Pro-Line Racing Pro-2 2wd SCT an 8.5 out of 10. While the tires they include are great tires, they aren't great on all tracks. They work better on a loose track. I think if they were to not include the tires, and use the decrease in price to either include the Pro Spec shocks, or just drop the price, this truck would easily score in the 9's. It is a great handling truck that can take the abuse of a novice. This would make a great first race truck for someone. It can grow with you, and take the abuse along the way.