Checkout this race report from Team Soup driver Paul Peterson from Round 1 of the CowRC.com Late Model Triple Crown Presented by Attitude RC Raceway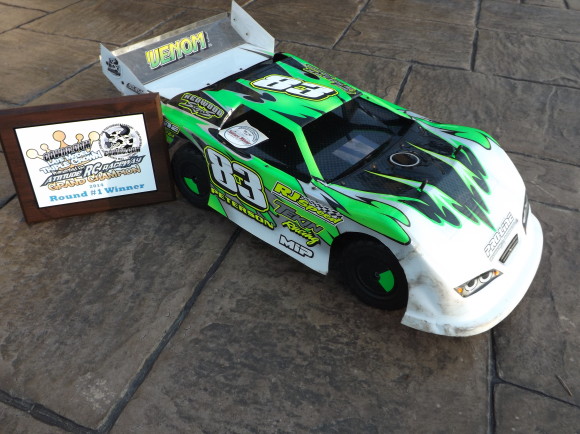 Well, it took me a week to do my race review. Last Sunday was my biggest win to date…. I started the day qualifying 4th out of 25 Dirt Late Models. With two rounds of heats I won both of them, with a tough good race in the second heat with Cole Tollard. I ended up starting on the pole after the dice roll inverted start. I lead the first 15 laps or so before my brother passed me but on lap 28 he had something break and was done for the day… I then continued to race Brian Laurent and Cole. With Brian and I running first and second for about 72 laps and most of that 5 or 6 feet apart.. Brian raced a excellent race and gave me room to race as well as I gave him room… about lap 80 Brian passed me coming off turn 2 but I drove down low in turn 3 and passed him back… with 15 or so laps left Jack Zenil pulled off the track and a huge smoke screen blocked turn 4 form Jacks ESC burning up… it did cause some confusion from the top 3 with the smoke and people running across the track….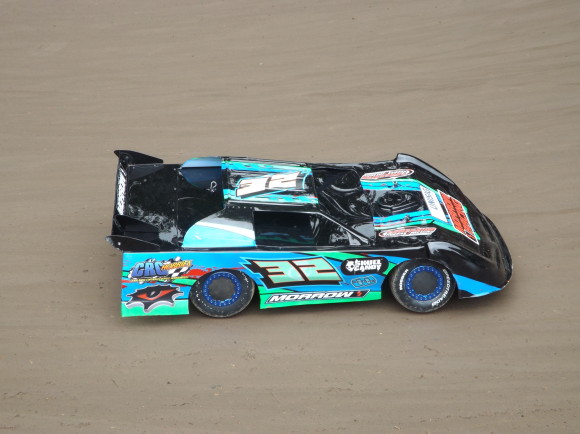 I pulled ahead a little when Cole (fastest car on the track at the end of the race) closed in on Brian and Brian had to protect the 2nd spot… Cole, Brian and myself all crossed the finish line 1.4 seconds apart after 100 laps of racing.. now that's exciting!!! I really want to thank all the other drivers in the feature for giving room for the leaders.. it was a really nice race.. Thank you Aaron Streblow and crew for getting that track so nice for multiple grooves…
Everyone who raced made this a really fun event.
I would like to thank the people helping me out.. Venom RC, Pro-Line Racing, Atomik RC, DiggityDesigns &Paints, MIP, Team RC Soup and Bullet Motorworks. all these great companies have helped me out… Please check out their websites and Facebook pages and find out why they are such great companies!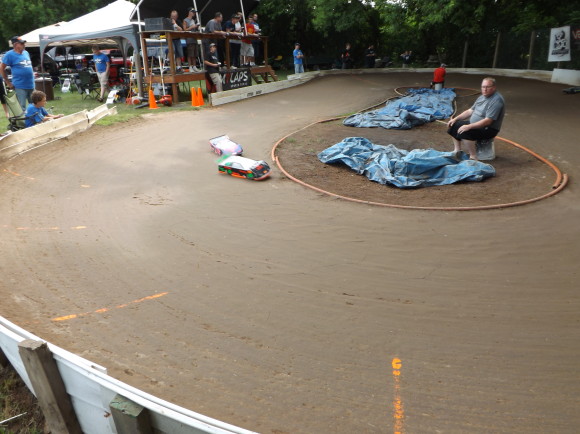 Round 2 is on August 3rd and Round 3 is September 14th