On Sunday, December 14th, 2014, some of the toughest trucks in the southeast converged on Newred Hobbies in Ocala, Florida, for the 2014 King of Florida Tough Truck Challenge. This event is organized and run by the Florida Scale Trail Runners. It consisted of 6 individual events; Tank Trap, Frame Twister, Mini Rubicon/Rock Garden, Hill Climb, Mud Bog,and Sled Pull. With the Tank trap, Frame Twister, and Mini Rubicon you were given a 10 minute time limit. You were on the course by yourself, and you could not use your hand to right the truck should it flip or get stuck (no hand of god). Your best bet was to be equipped with a winch. If you couldn't complete a section in under 10 minutes, you were marked with a DNF for that section. Also if you were to flip and could not right yourself you were given a DNF. The entrants were split into 3 groups, and each group was run through all of the events on their own. The other three events were measured for time and distance. There was an issue with the sled pull, but more on that later.
This is the 4th year of this event, but this was the biggest so far. This year there were a ton of great sponsors, starting off with the title sponsor RC4WD.  Other sponsors were Scalerfab.com, RC Soup, RC Crawler, RC Addict, CKRC, CowRC, Supershafty.com, Screw Loose Hex Hardware, Kling-on RC, JWalker Designs, The Khatel, Mattzilla RC works, Axial Racing, and Rotors Rudders and Wheels.
The Florida Scale Trail Runners spent a great deal of time getting the courses ready for action. I want to thank them once again for all their hard work putting on this event for us.
Scalerfab.com was on site as well to provide support for their customers, and you could also pick up that new accessory you've had your eyes on.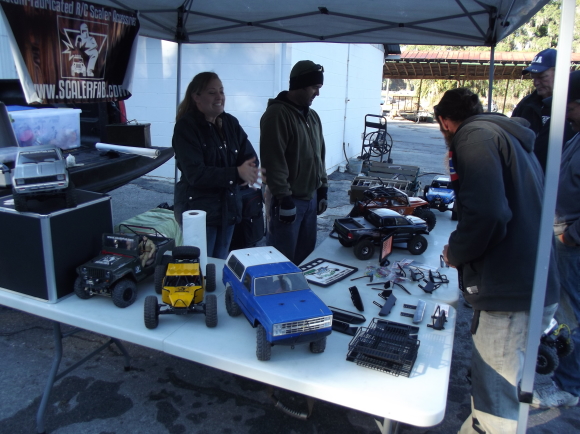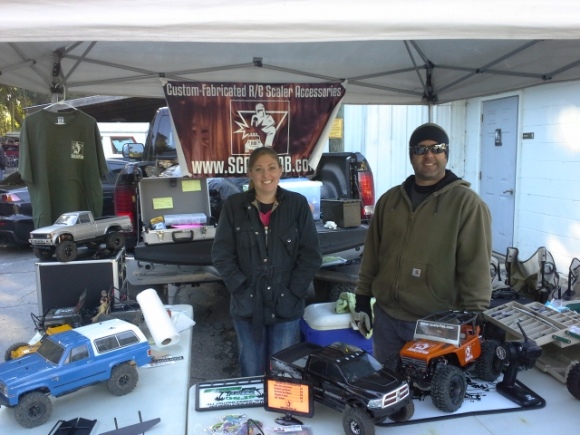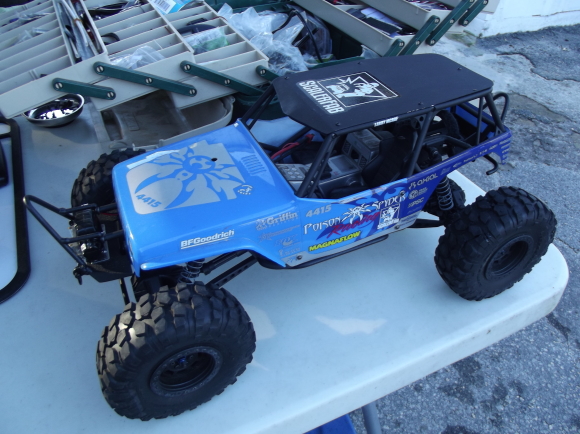 Troy from Scalerfab had been working on a secret project truck. This is a prototype at this time. But if he gets it working right, I'd like to see him produce these for the public.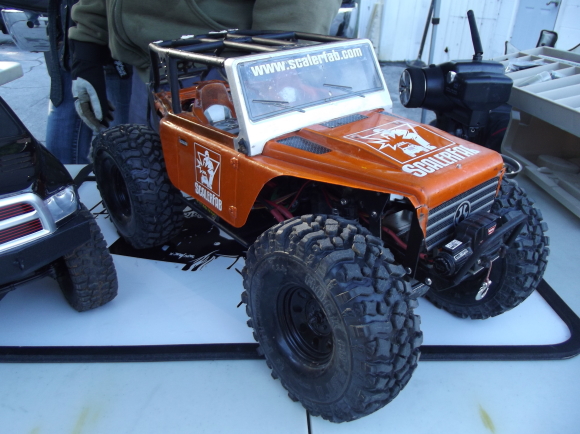 This truck is based on an SCX10 chassis, but has a very special talent. Troy had the ability to adjust ride height from the radio. This helped a lot in sections where he needed to slam the center of gravity as low as it would go, then be able to raise the truck to clear some of the bigger rocks. It uses a servo to swivel cantilever brackets to raise and lower the upper shock mounts. Before he made these modifications, Troy consulted with our local SORRCA representative, Bobby Mack. This setup is within SORRCA rules. Will we see these start to pop up at other competitions? Time will tell.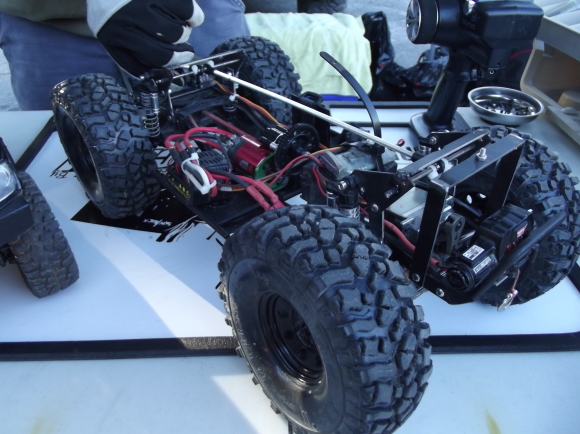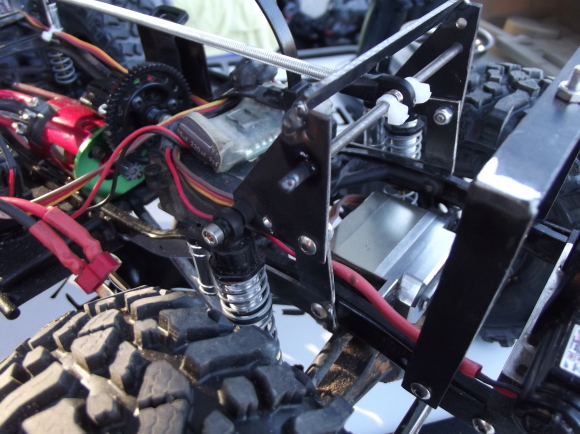 A driver's meeting was held to go over the rules, and to break the entrants up into three groups.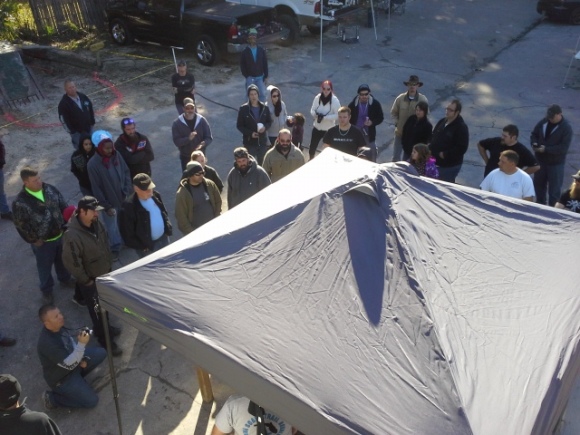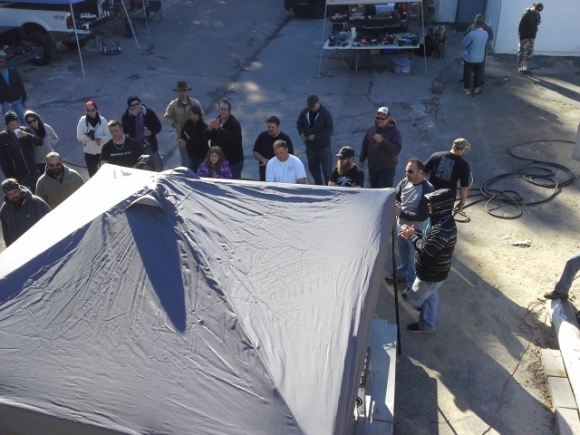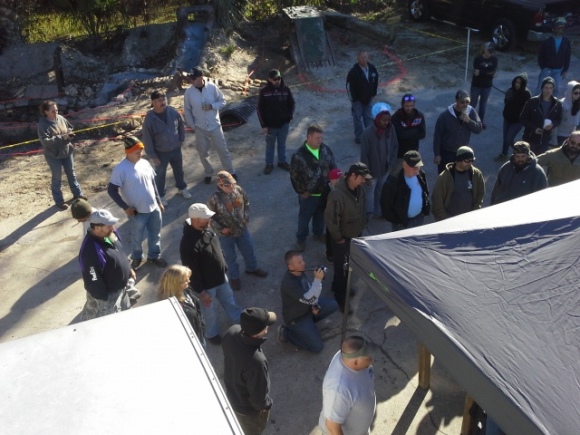 I'll be presenting the events in order that I ran them, but each of the three groups ran them in different orders. First up for me was the Frame Twister. This was the shortest of the three timed sections. You had to climb a set of logs, traverse the log bridge, make your way down a rock/log ramp, then over to the mud trap.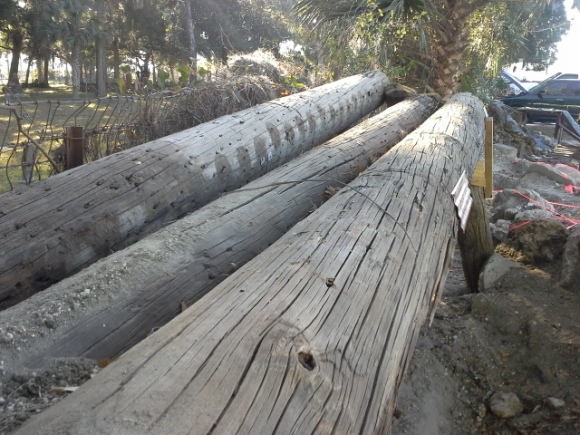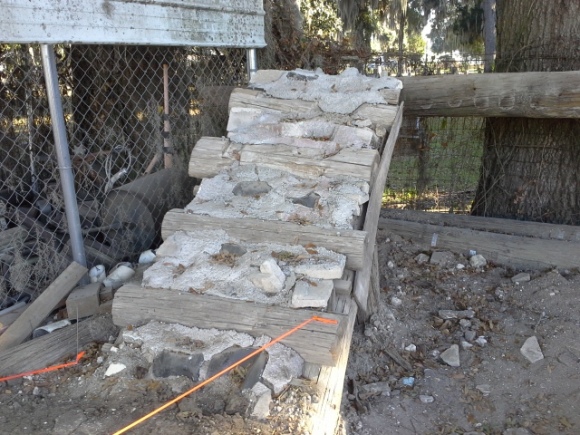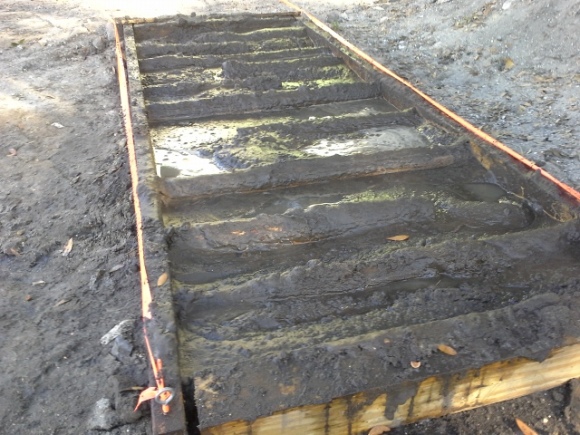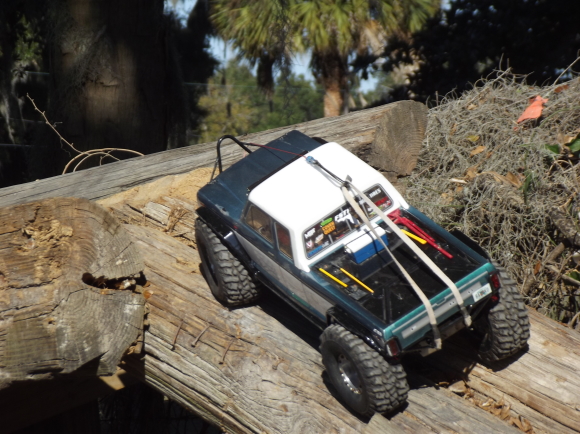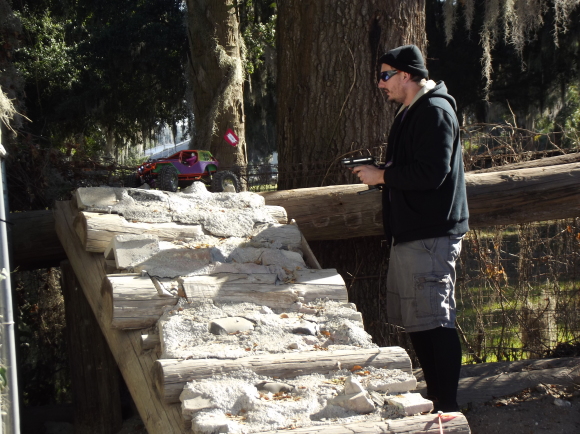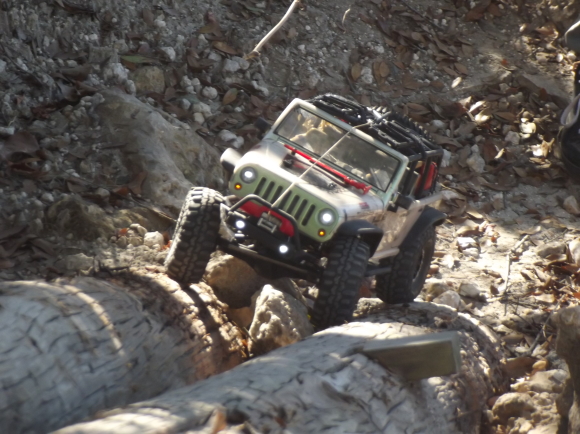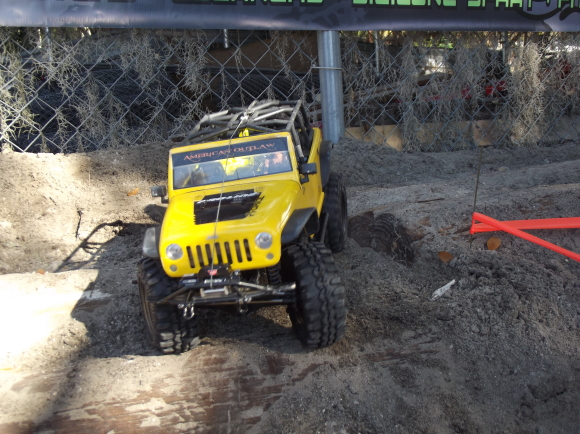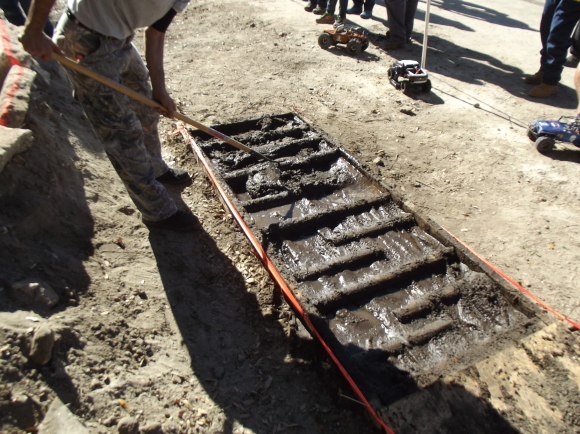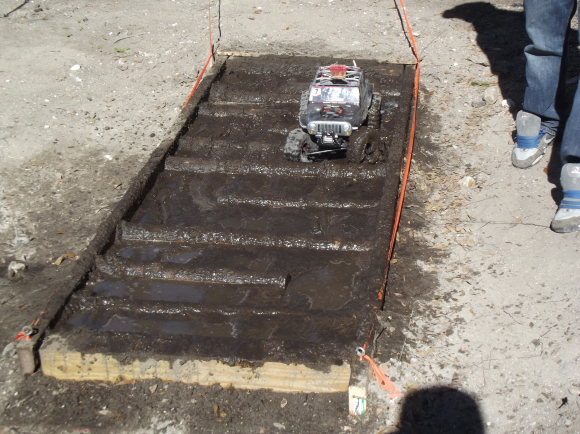 Next up for my group was the Hillclimb. The rules here were pretty straightforward. Make as much forward progress as you could in the least time. If you hit a boundary, you were marked, and measured back to the starting line. If your forward progress stopped for 2 seconds, you were marked and measured back to the start line.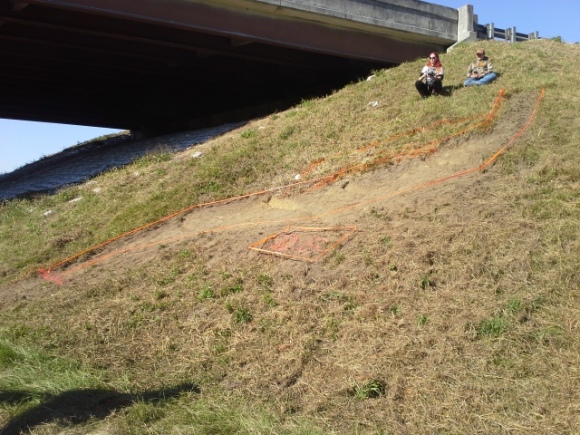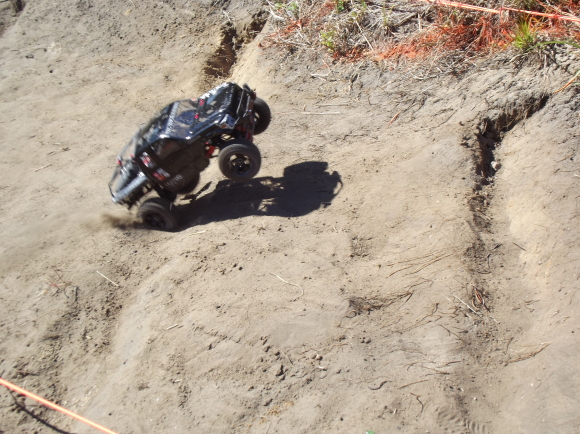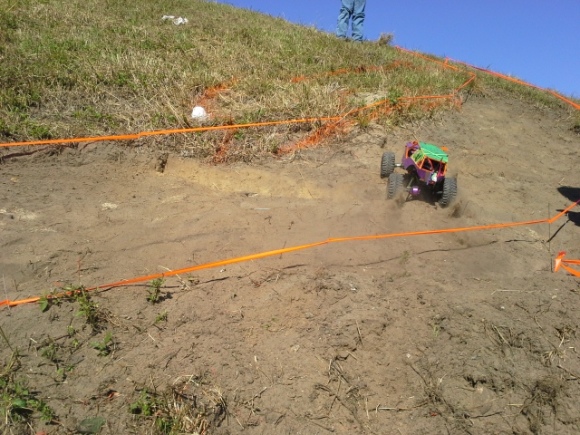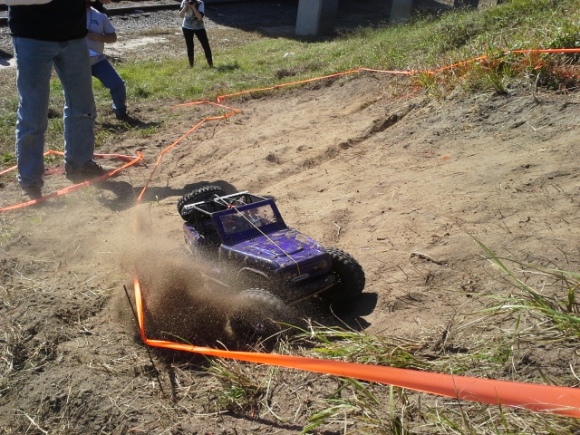 Next up is the Mini Rubicon, or Rock Garden as some were calling it. This was the trickiest section, and seemed to take the most time for every competitor. First you had to traverse through a section of rocks, every one of which wanted to grab your truck and flip it. Then if you were lucky enough to get past that, you had to go through a difficult "V" section of rock. this section plagued a lot of drivers, too.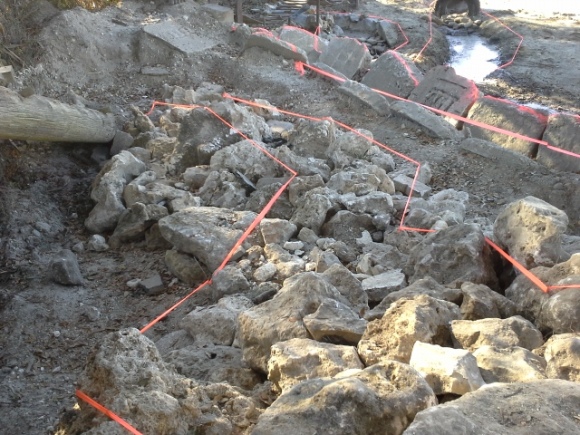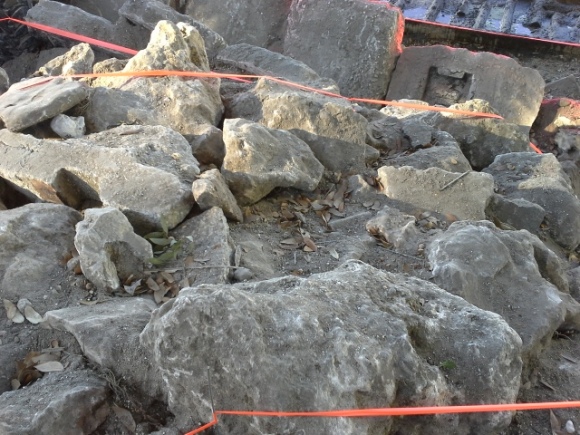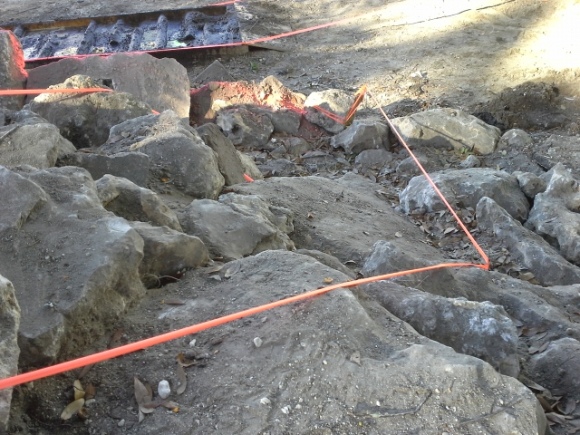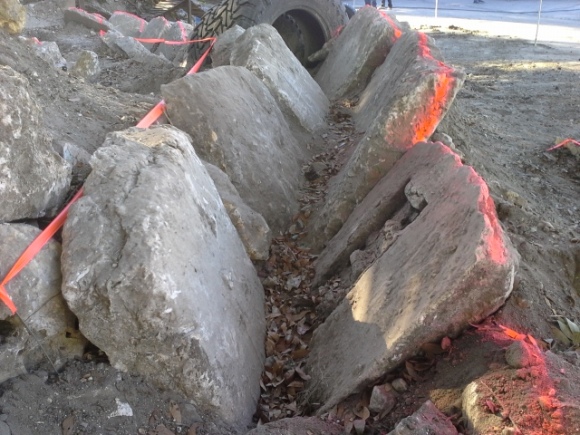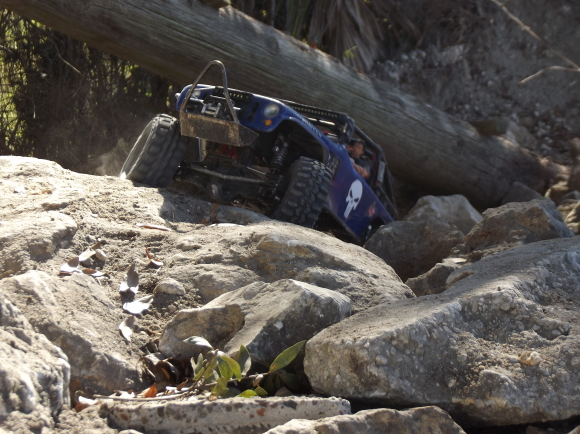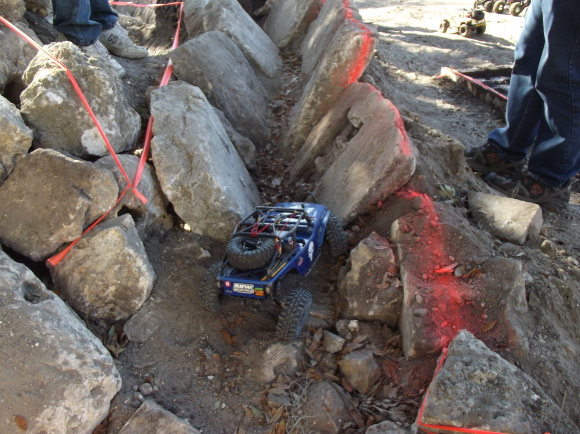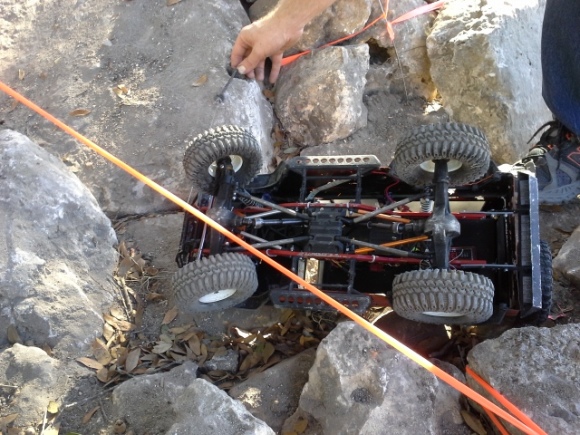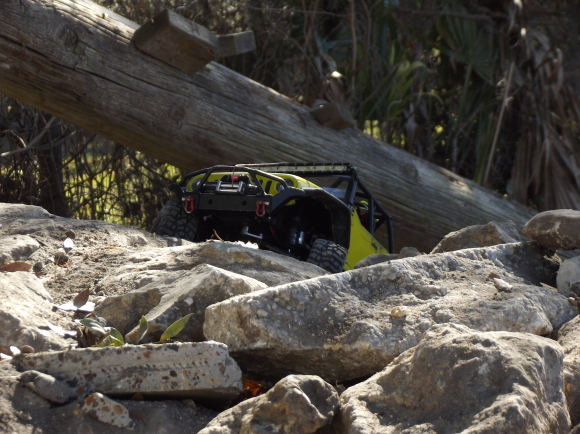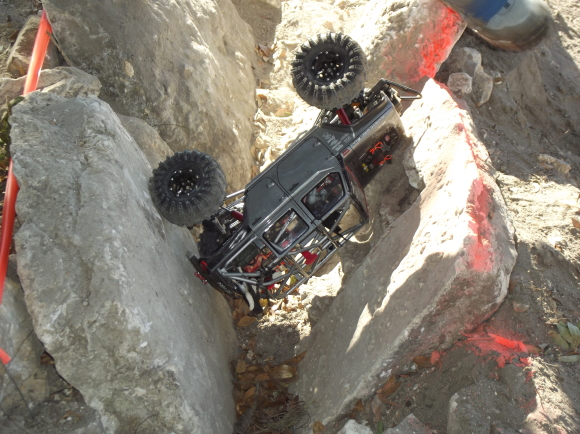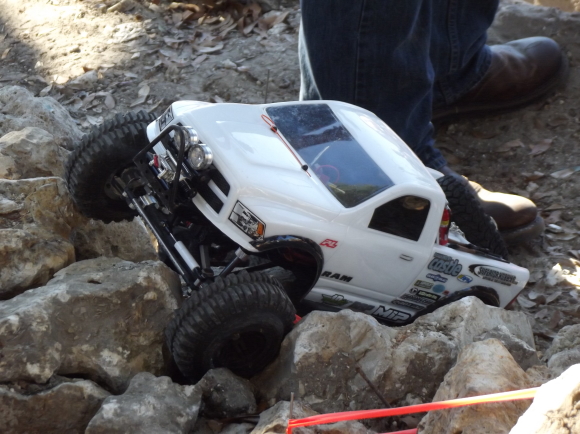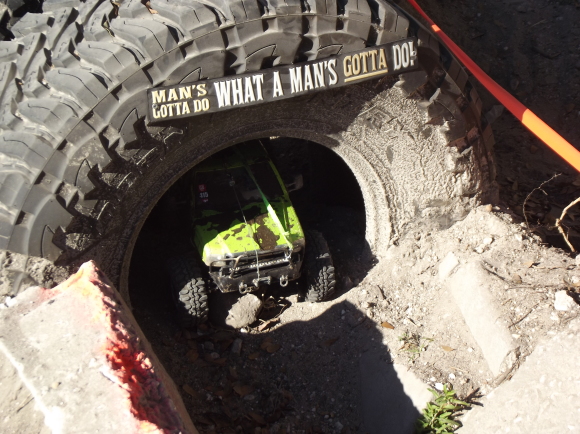 Next up is the Tank Trap. This was an intricate course through a few pretty cool obstacles. It started on the waterfall, where there was water coming down onto your truck. When you got to the bottom, you drove through the collection pool. Then through a couple of tunnels and some ditches, before climbing onto an obstacle that all but two people had to use a winch on all day. Our little Dodge Ram made it up without a winch, it was great! One other truck made it up without a winch. At the very end of the tank trap is two planks that you are supposed to drive down, straddling the gap. My truck decided not to cooperate, and I got hung up with my front tires in the gap, my back tires on the other side of the plank, sitting flat on the frame and Scalerfab Rock Sliders. I was fortunate, in that giving the truck throttle and wiggling the front tires was enough to coax the truck down the plank, and I was able to drive off of the obstacle. I hear that is on film. when I see it, I'll be sure to share it on our Facebook at the very least.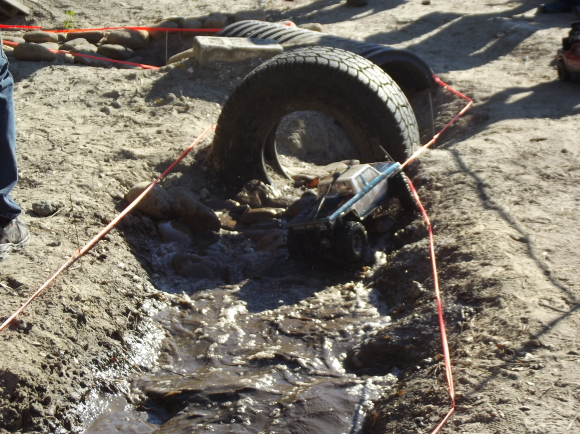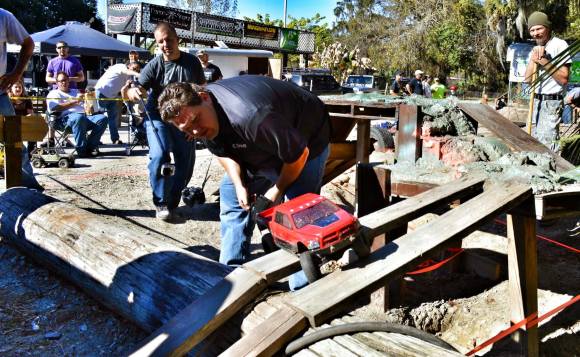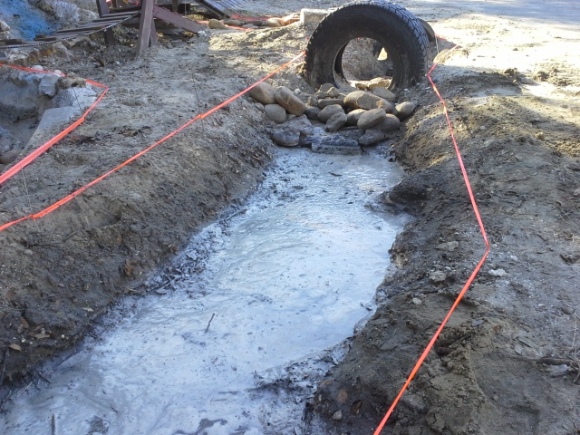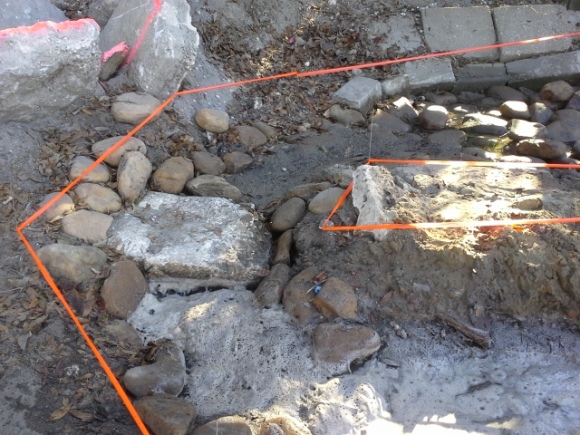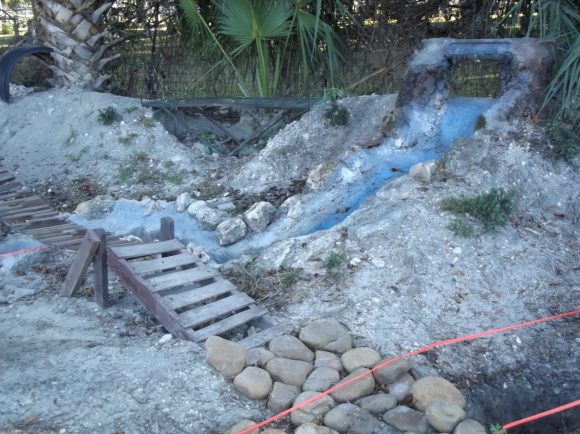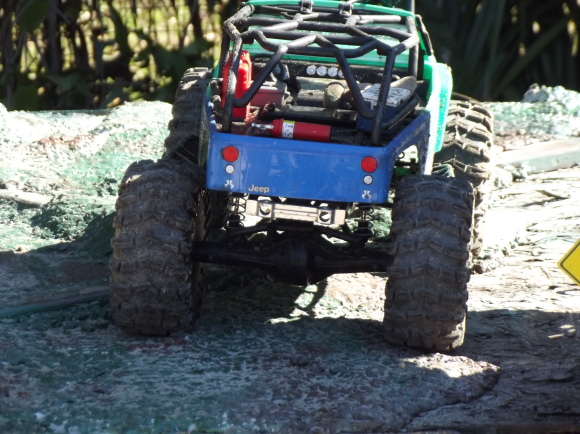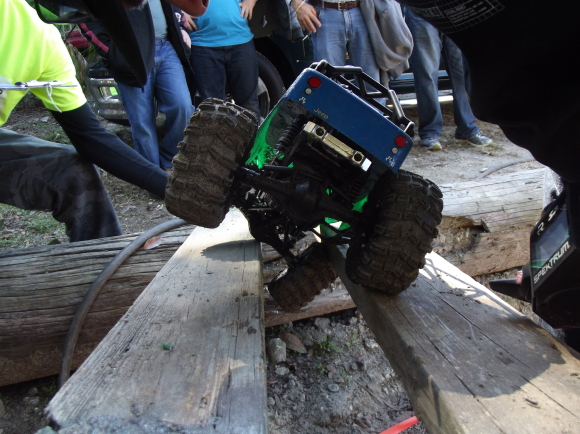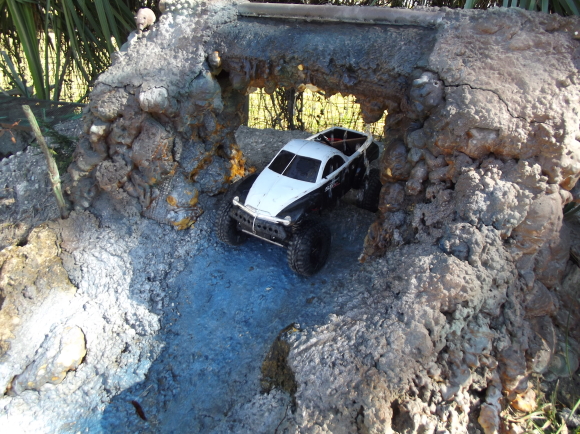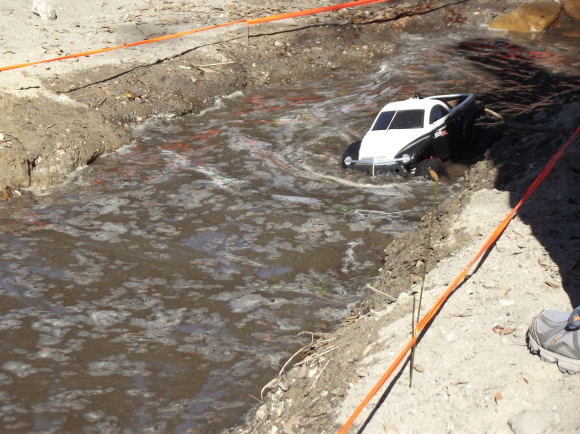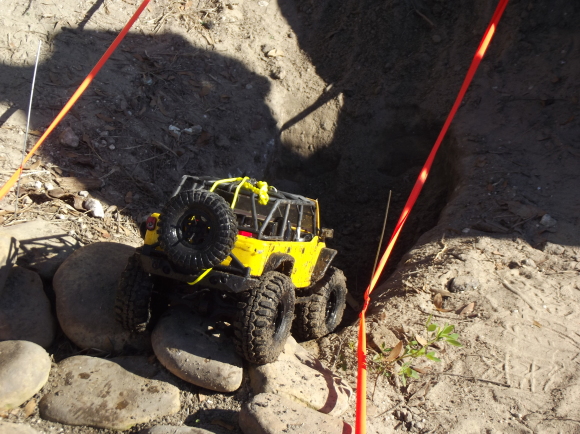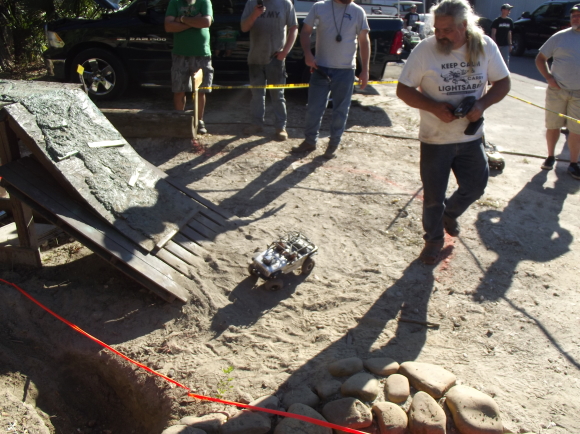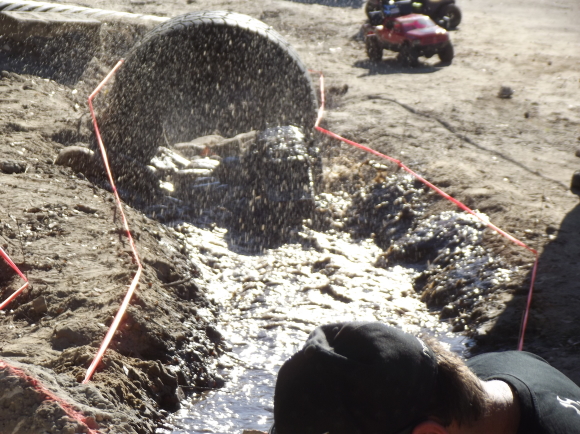 The next event we'll feature here is the Sled Pull. There was some controversy surrounding the Sled Pull, as there was a mechanical problem with the sled for the third group that was not found until after the runs were nearly complete. There were weights slipping through the carrier plate and rubbing on the tires. This was creating additional drag that the first pulls did not have to deal with. Everyone else had already run through the Mud Drags, so it was decided that this event would be dropped, and no scores from it would count. But here are some of the pictures regardless.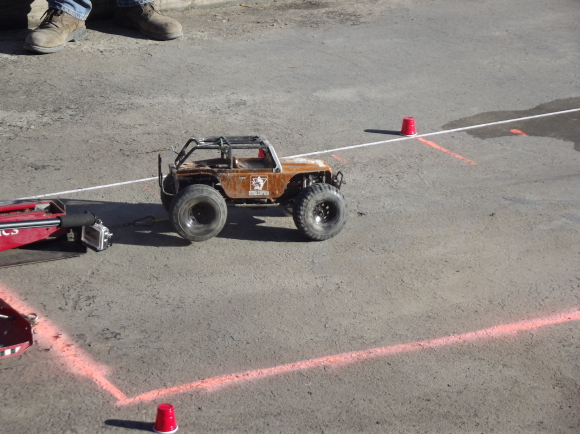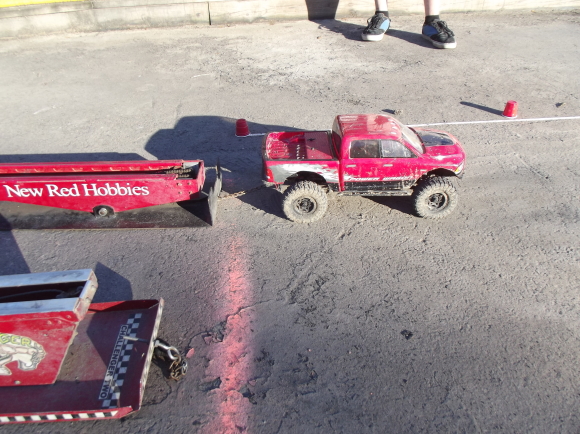 Last but not least, the Mud Bog. This event was run last purposefully. The FSTR told everyone when the date of the event was announced that you will want to be waterproof, but even waterproof trucks have been known to die in the mud. This mud was especially sticky. One benefit of a waterproof truck is you can clean it off after the mud just by hosing it down.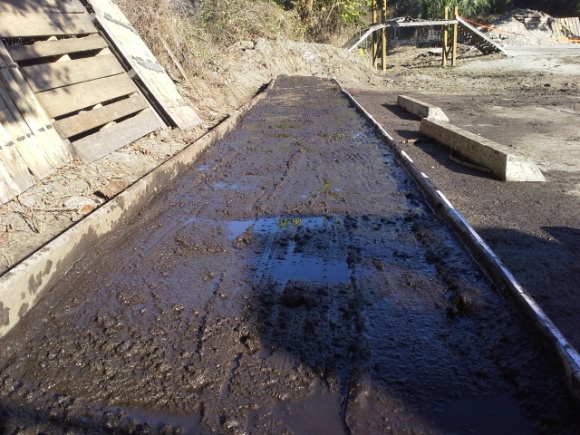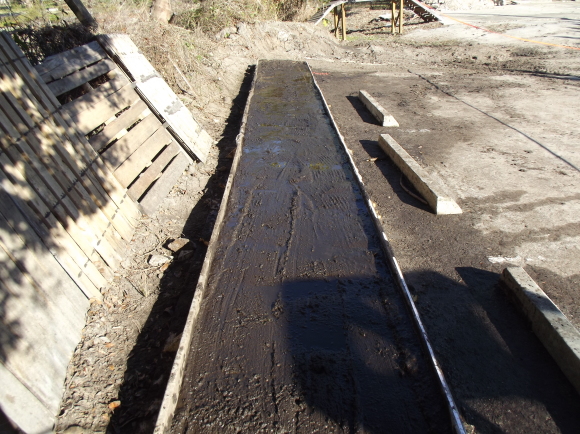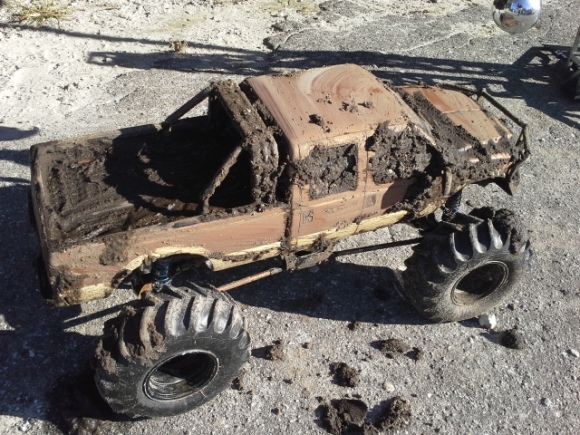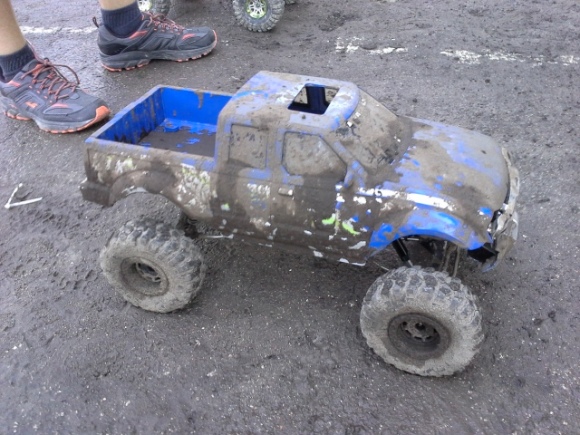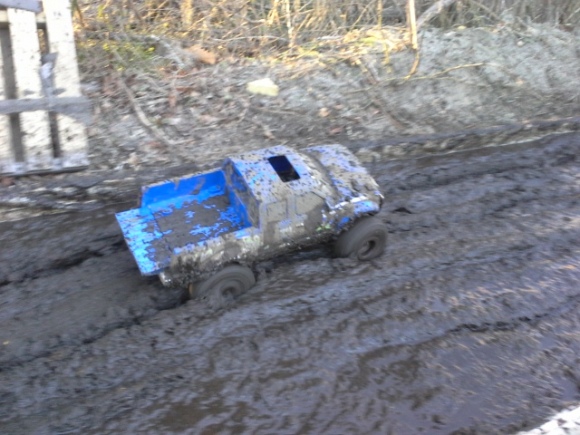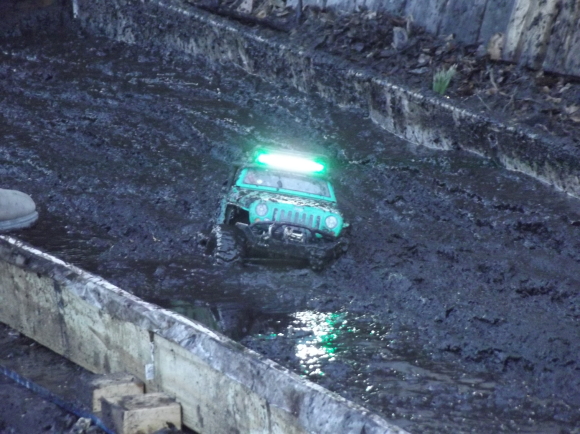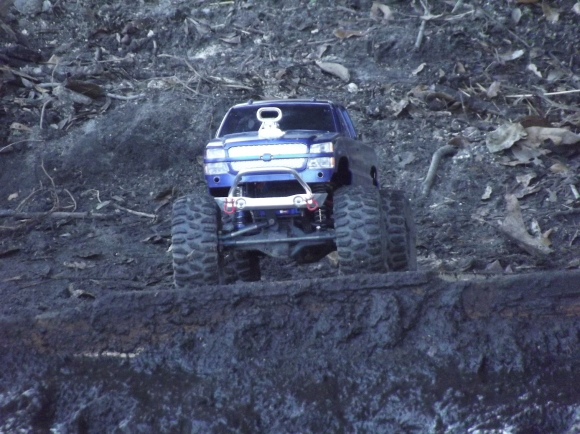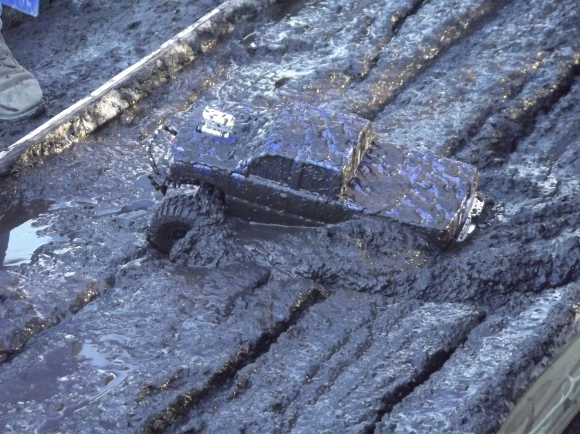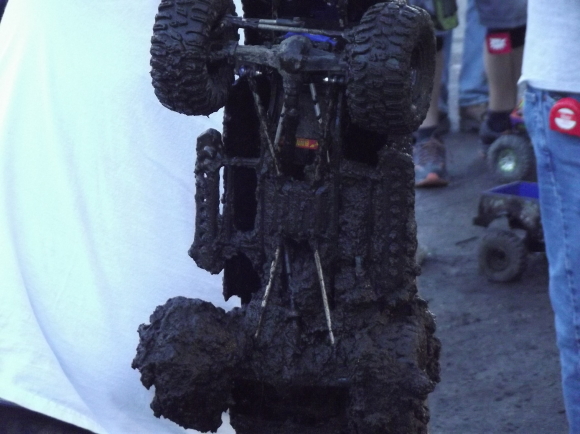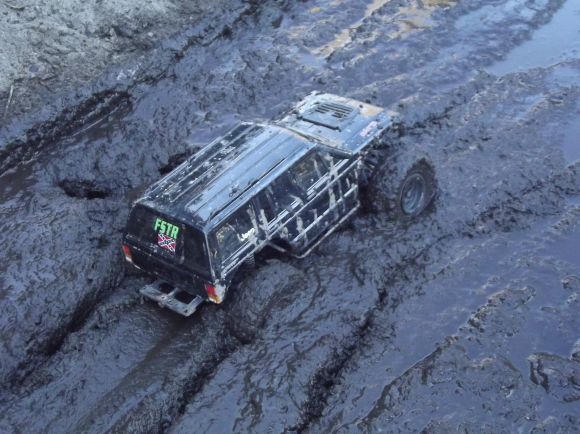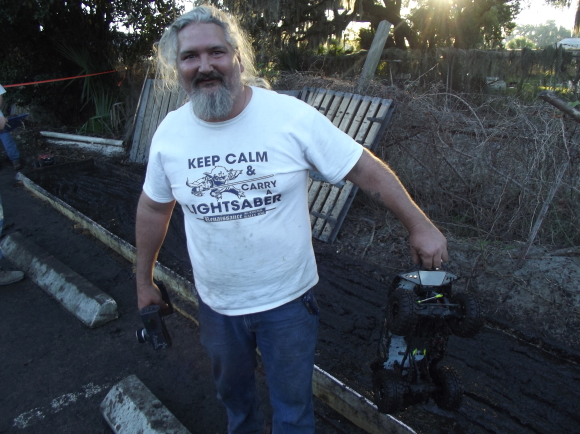 After everyone ran through all of the events, The FSTR crew began tabulating the results. While they did that, they also gave away schwag from all of the great sponsors that donated to the event. When everyone's number had been called, they put them all back in the bucket and went around again. No one went away empty handed. Thank you to all of the great sponsors once again!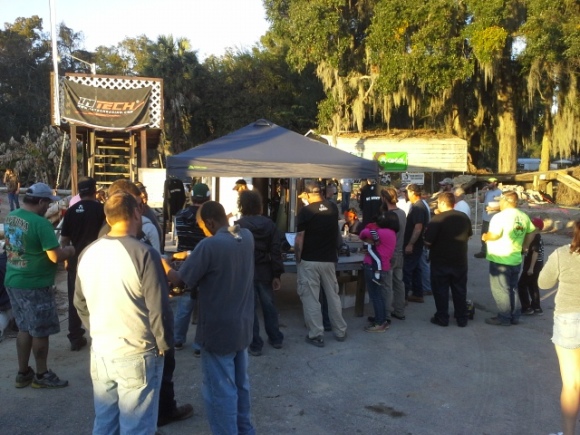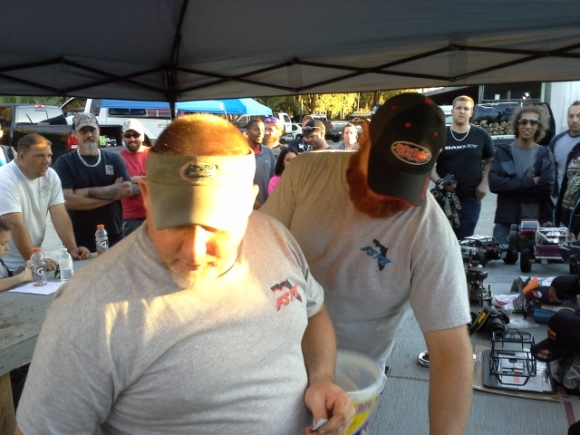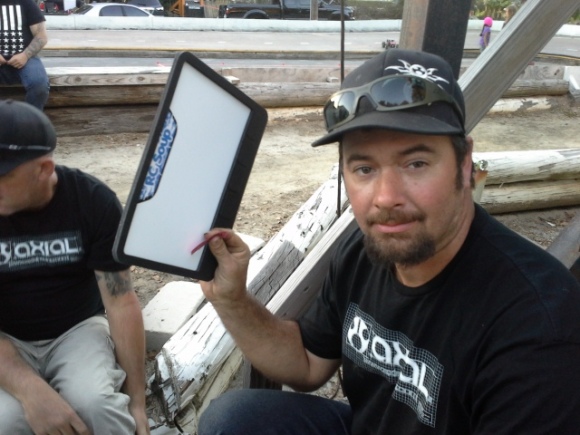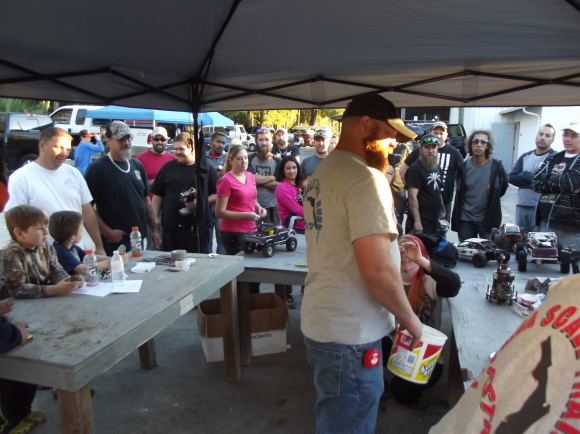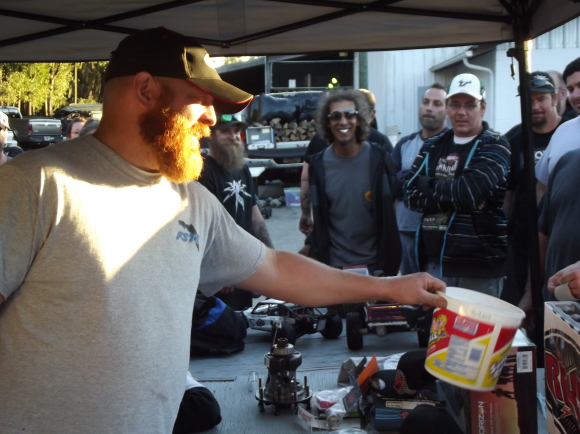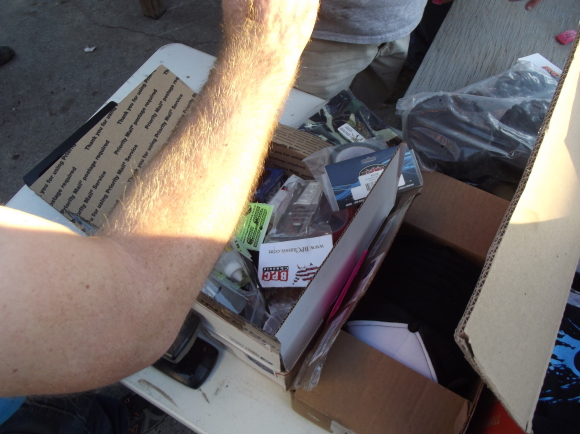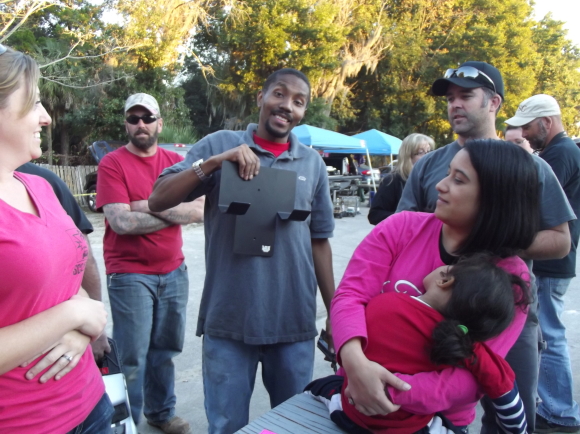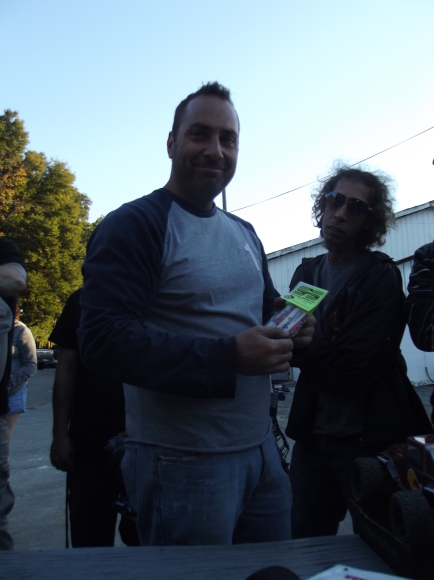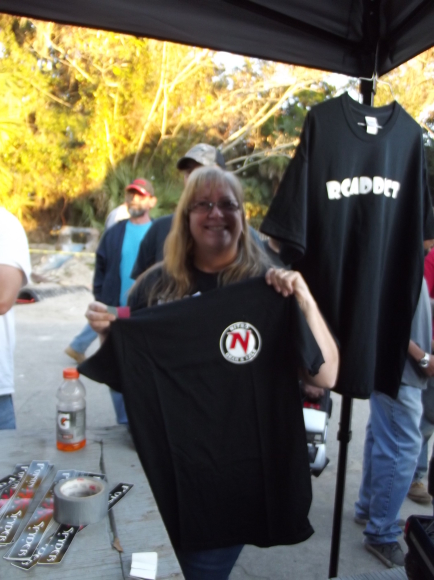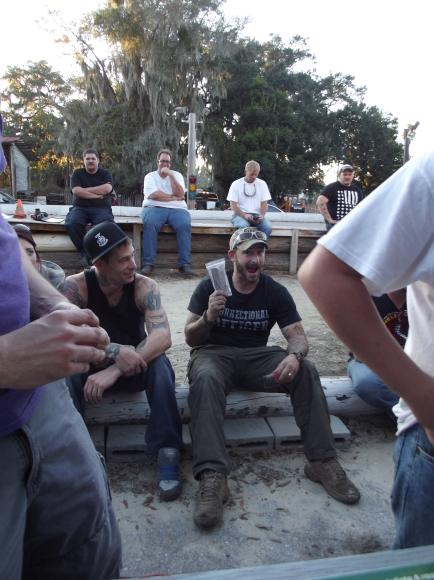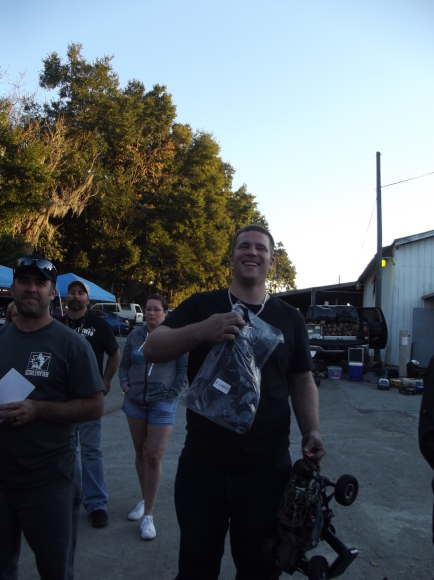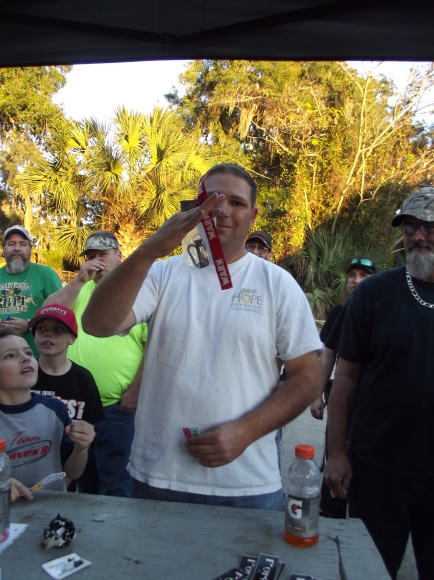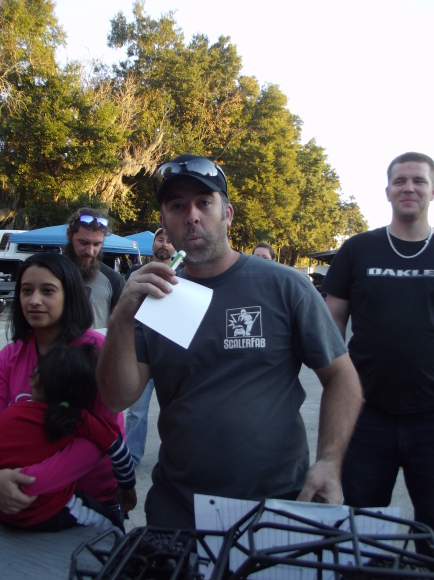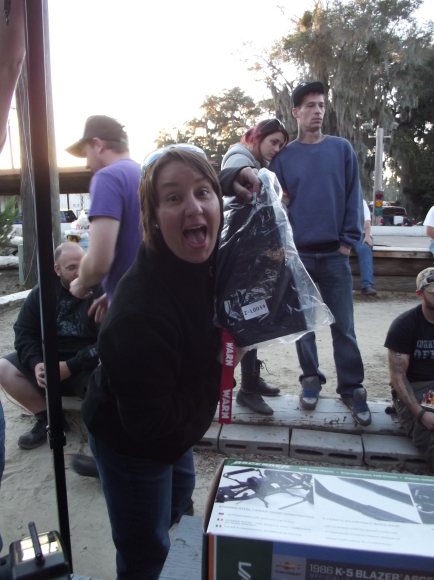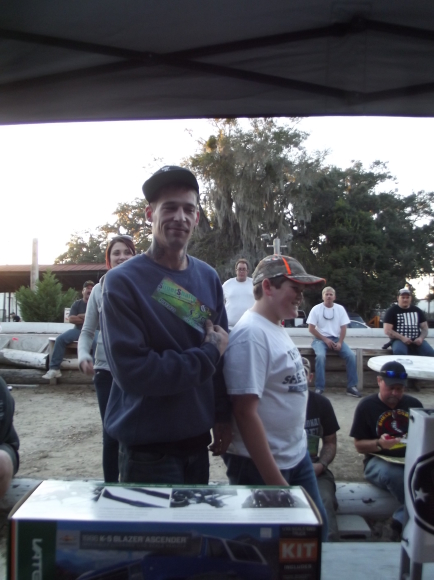 It took a while to tabulate all of the scores. Once done though, the top ten winners were announced. 10 through 4 all received gift certificates from some of the great sponsors.
Here's the rundown. At the time of the awards, it was believed that Dustin Mitch had taken third. However it was discovered that Sean's Hill Climb results were inadvertently not counted. Once they were added in, Sean Montayne had actually taken third, with Dustin in fourth.
43. Cory Verne
42. Jon
41. Goff
40. Joe
39. Brad
38. Cheri Pelletier
37. Sneaky
36. Rob B
35. Frank Kovacs
34. Rick Formella
33. Kp Wing
32. Johnnie
31. Matt Peterson (RC SOUP)
30. Justin
29. Jason
28. Jesse K
27. Rob Mathews
26. Patrick Howell
25. Chase
24. Cliff Oliver
23. Steve Tash
22. CJ
21. Boykins Antwon
20. Carsten Mcinnes
19. Pedro Molina
18. Jody Smith
17. Alexis Dold
16. Olen Price
15. Dustin Mitch (1.9)
14. Clint Ward
13. Charles Turner
12. Bill Joyce
11. Matt Dexter
10. Jesse J
9. Derrick
8. Charles McNinch
7. James Cosenza
6. David Peterson
5. Troy Loftus
4. Dustin Mitch (2.2)
3rd Place -Sean Montayne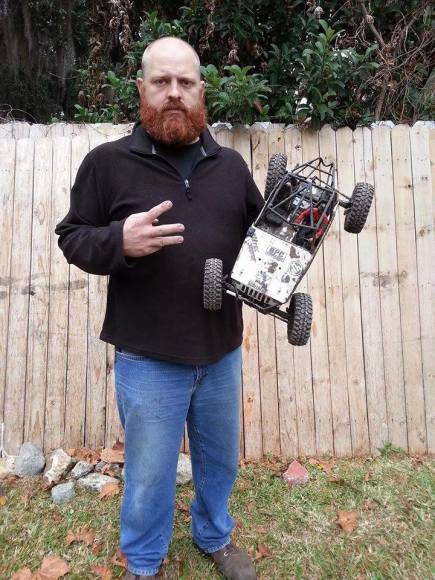 2nd Place – Bobby Mack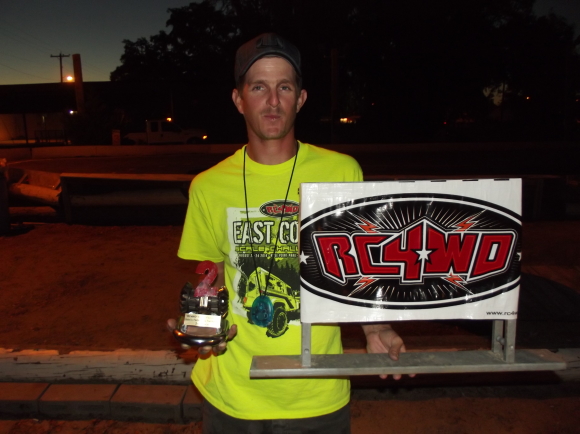 The 2014 RC4WD King of Florida Tough Truck Challenge Champion!
1st Place – Clint Baxley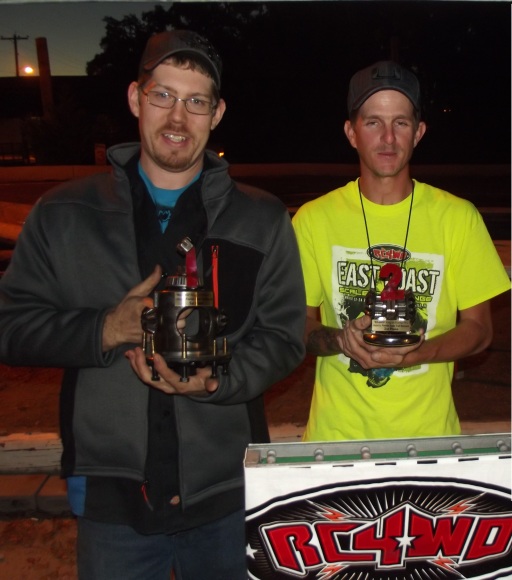 These trophies are awesome. They were fabricated by Sean Montayne.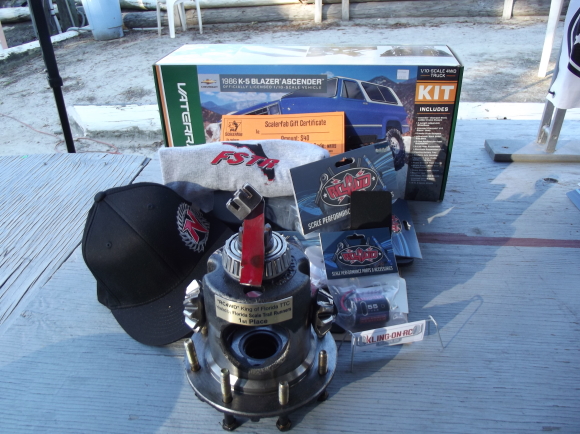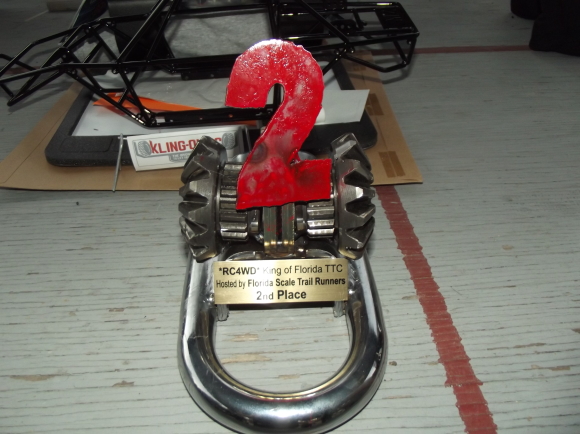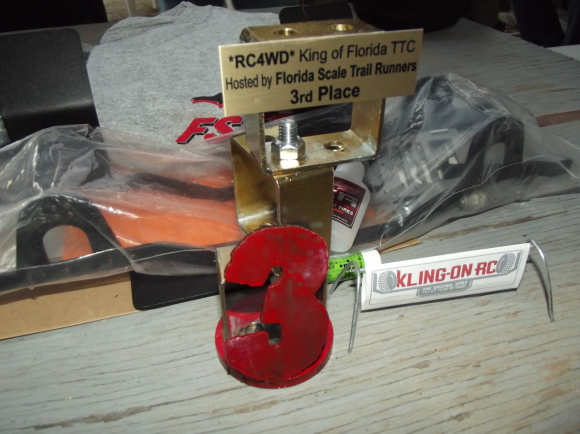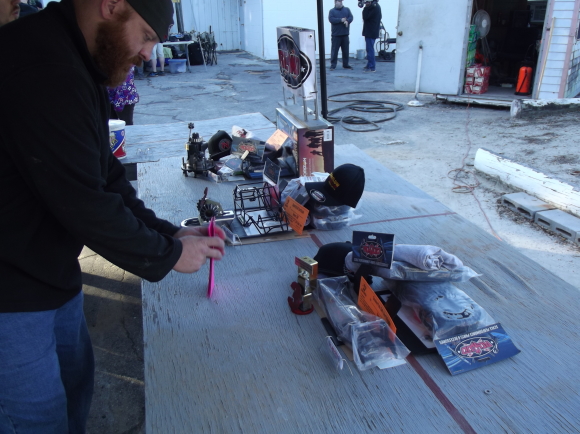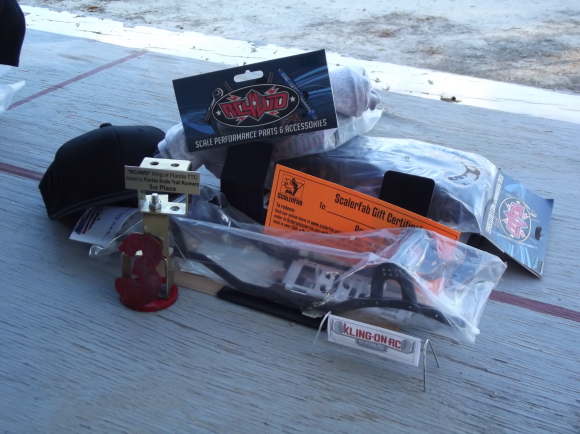 Thank you once again to all of the awesome sponsors. Thank you to Newred Hobbies for the awesome facility. And thank you to the Florida Scale Trail Runners for all your hard work and dedication to his hobby.
Here is a gallery of all of the pictures I have from the event.